The 8 best swimming lakes in Virginia offer something for everyone, from fishing and boating to tubing and sailing. With so many activities available, it's no wonder Virginia is a popular destination for retirees and tourists alike. Whether you're looking for a place to cool off in the summer or enjoy the scenery in the fall, these lakes are sure to please you.
No matter where you are in Virginia, there's a great spot to take a dip and cool off!
1. Lake Drummond
Lake Drummond is a 3142 acre natural freshwater lake. It is the only other freshwater lake in Virginia and is located in the Great Dismal Swamp National Wildlife Refuge. This refuge houses Lake Drummond and a significant portion of the swamplands (Great Dismal Swamp).
Birdwatching, wildlife viewing and camping are popular activities on this lake. There are limited species because of the less pH levels of the lake. However, that does not stop people from enjoying its beautiful views and rustic campsites.
2. Mountain Lake
Mountain Lake is a freshwater lake in Giles County, Virginia, United States. It is one of only two natural lakes Virginia, along with Lake Drummond in the Great Dismal Swamp. It was formerly known as Salt Pond, because it served as a supply of salt for livestock.
The mountain lake went through a severe water-level fluctuation, drying up entirely for 12 years until recently. Unfortunately, the area now lacks activities like swimming, biking and skiing due to the lack of water.
3. Lake Anna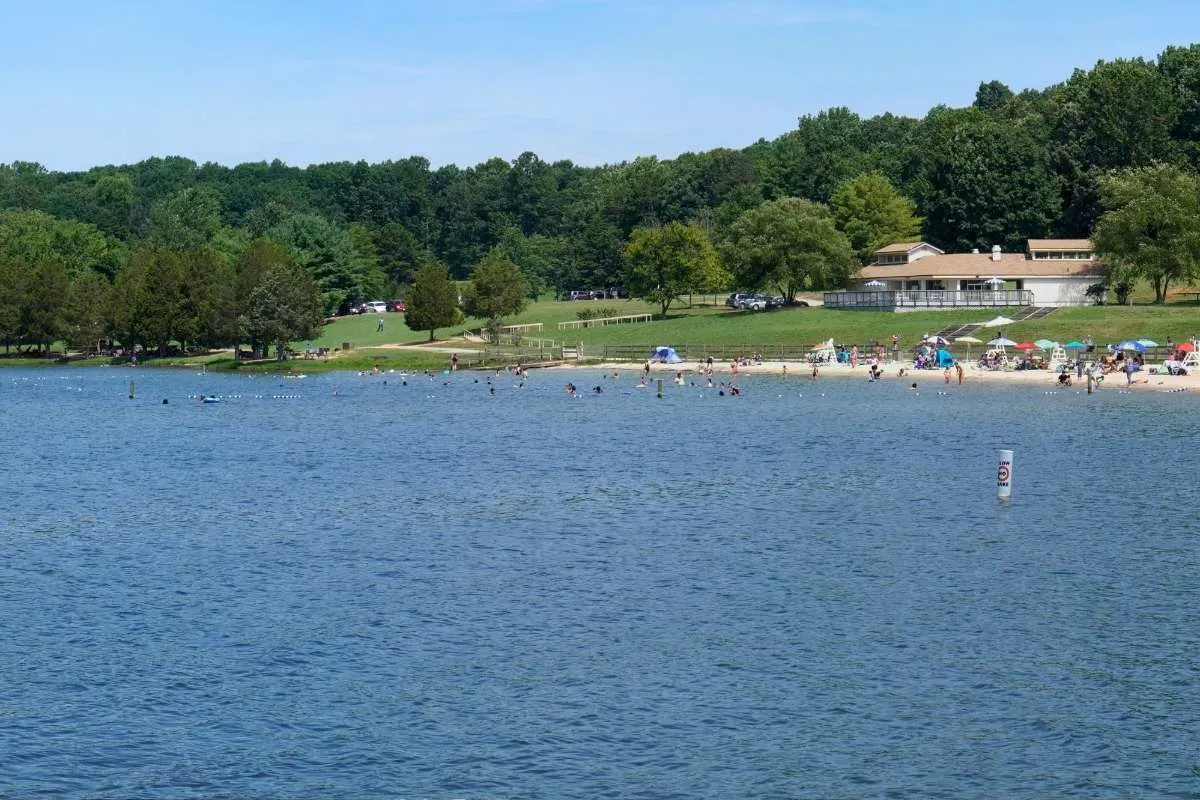 Lake Anna is a reservoir in Virginia. It impounds the North Anna River and is located in Louisa, Orange, and Spotsylvania counties. Lake Anna has two main parts: a public side with many marinas for boats to dock at and launch from, and a private side which remains accessible to North Anna Power Station's property owners.
Fishing is a major recreational activity at Lake Anna; bass, catfish, crappie, sunfish, perch, striped bass (rockfish), largemouth bass, bluegill are all common catches here. Swimming is allowed in most parts of the lake with the exception of certain areas due to algae bloom; however , boating and picnicking are also available here making it a great spot for a day out on the water .
4. Lake Fairfax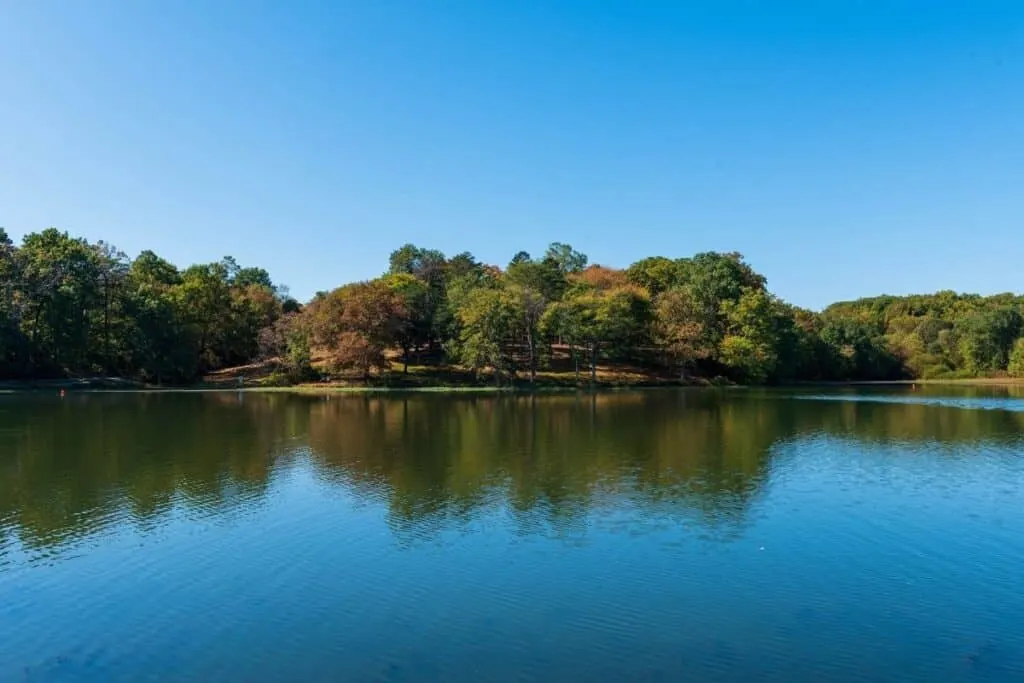 Lake Fairfax is an 18 acre lake located in Reston, Virginia. This lake offers plenty of room to swim, fish or just relax in the sun. The fishing here can be great for bass, bluegill, black crappie and bullhead catfish; however you'll need a valid Virginia fishing license to try your luck!
If you're looking for someplace to camp overnight or have a picnic lunchtime while enjoying beautiful scenery Lake Fairfax Park has it all covered! You can even rent pedal boats or kayaks to get around on the water easier if that's more your thing – making this spot perfect for everyone in your group!
5. Lake Gaston
Lake Gaston is a water reservoir that was created by the dams on the Roanoke River. The lake stretches for miles and has an average depth of 40 feet. There are 350 miles of shoreline on this massive body of water, making it great for swimming, boating, wakeboarding, and water skiing. In addition to these activities, fishing is also a popular pastime on Lake Gaston. Some of the most common fish caught in the lake include largemouth bass, blue catfish, and chain pickerel.
6. Philpott Lake
Philpott Lake is located in the Blue Ridge Mountain foothills of southwest Virginia. It's a popular spot for swimming, boating, and fishing. The lake was created by damming the Smith River.
There are plenty of activities to do on Philpott Lake. You can swim, boat, or fish for largemouth bass, smallmouth bass, walleye and crappie. There are also plenty of activities nearby Philpott Lake that are open to the public.
7. Sherando Lake
Sherando Lake is a 25 acre surface in the Blue Ridge Mountains. The lake has a trout catch and spring-fall being the prime fishing season. Sherando Lake is a great place for camping, hiking and swimming. There are many other activities like boating, bird watching and wildlife viewing at the Sherando Lake Recreational area.
8. Kerr Lake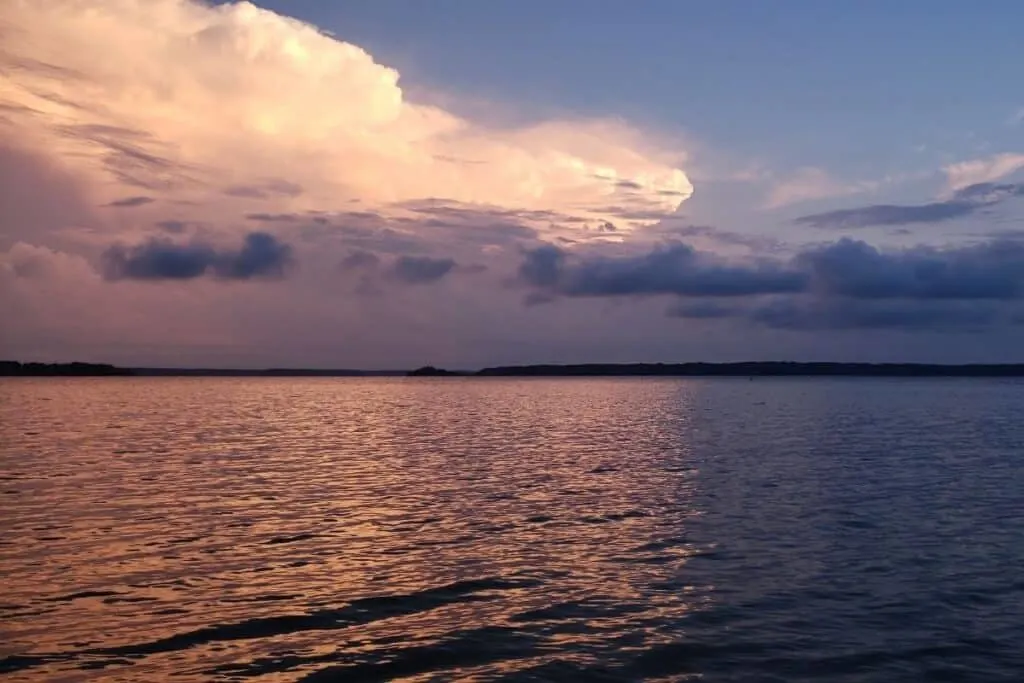 Kerr Lake is Virginia's largest reservoir. It was created by the construction of John H. Kerr Dam, which was named after Congressman John H. Kerr. The US Army Corps of Engineers run campsites on Kerr Lake shoreline and offer water-tubing, yachting, etc. Swimming is permitted in Kerr lake, as are other water-based activities such as tubing and sailing (though these require extra caution because of lack of lifeguards).
Kerr Lake is a popular fishing spot which draws tourists from all over the country; it offers a healthy population of bass, bluegill, and crappie that can be caught throughout the year.
Conclusion
Overall, Virginia has a lot to offer in terms of swimming lakes. They vary in size and activities offered, but all provide opportunities for fishing, boating, and enjoying the outdoors. If you're looking for a destination to enjoy water activities, Virginia is a great place to start your search.
You'll also love