Richmond isn't exactly a huge tourist destination, but there are fun things to do with kids in this city. Richmond has something for everyone from outdoor activities and museums to canal cruises and rock climbing. So, if you're looking for a fun family day out, be sure to check out some of these tremendous kid-friendly activities in Richmond.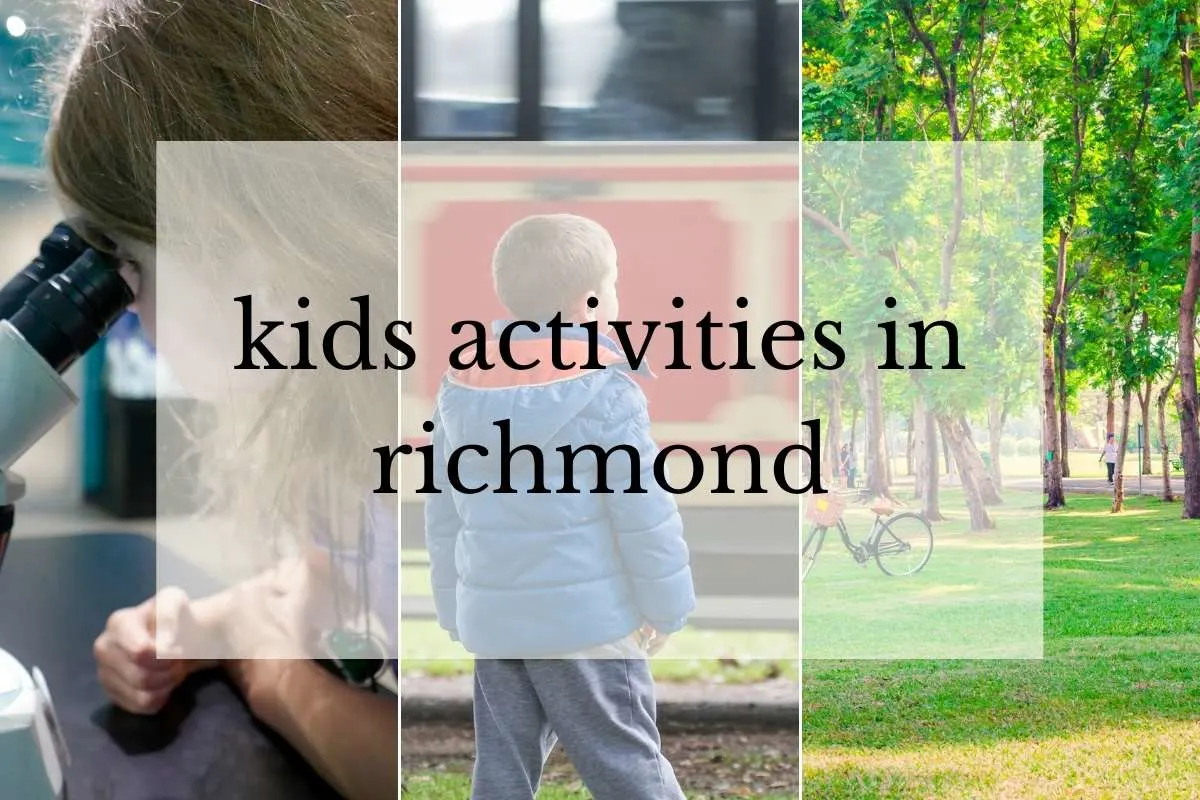 The best things to do with kids in Richmond
We'll be honest: Charlottesville and Williamsburg are more kid-friendly spots. But the Richmond Science Museum and Belle Island are two must-see spots in Richmond.
1. Explore the Science Museum of Virginia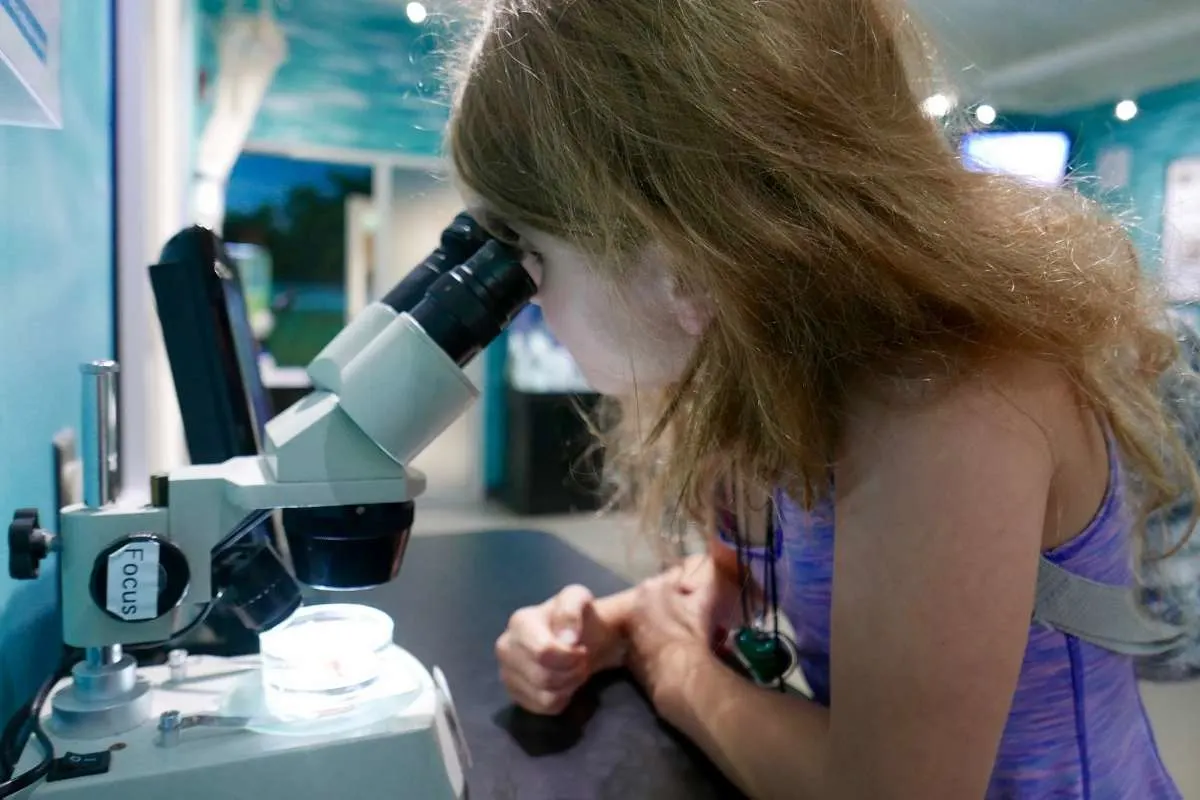 The Science Museum of Virginia is a great place to take kids for a day of learning and fun. The museum has permanent exhibits on different areas of science like space, the human body, animals, and the environment. Live science demonstrations are also performed daily in addition to IMAX films.
The Science Museum of Virginia is a great place to visit with kids. There is a vast dome screen that features live theater performances and movies. In addition, the museum has exhibits on different science topics like space and dinosaurs.
The Science Museum of Virginia is a great place to take the kids. It has exhibits on Earth, space, the natural sciences, mathematics and engineering, and more.
There's also a lovely gift shop!
2. Feel the speed at G-Force Karts
G-Force Karts is an excellent place for family fun. They offer guests an engaging experience with High-Speed Karting and off-road racing. The G-Force Karts indoor quarter-mile track is new and faster than ever before, so you can let loose and have some fun.
There are plenty of activities to keep the kids entertained at G-Force Karts. There are four levels of karts, including adult karts and adult "super racers," as well as junior karts (ages 8-15) and two-seater karts (must be at least five years old to ride). If you're looking for a bit of competition, G-Force also offers arcade games, archery tag, "Bazooka Ball," NERF, and laser tag.
3. Explore nature and picnic at William Byrd Park
We LOVE this park, and it's not just for kids!
In Richmond, Virginia, the most famous park is William Byrd Park. It features scenic trails, monuments, three small lakes, an amphitheater, tennis courts, and basic restrooms and picnic areas.
William Byrd Park is popular among locals and tourists alike for its rich history and beautiful landscape. In addition to being an excellent place for a walk or picnic, the park is also committed to education. It runs educational activities and trips for students and learners of all ages.
Situated on 1300 acres, William Byrd Park offers plenty of activities for visitors of all ages. The park features a Nature Center, which includes exhibits on natural history and ecology and mineralogy and paleontology displays. There is also a playground, fishing pond, picnic areas, and miles of hiking and biking trails.
4. Learn at the Black History Museum and Cultural Center
The Black History Museum and Cultural Center is a small museum located in Richmond, Virginia. It features a variety of exhibits and artifacts that depict the African-American experience in America. Richmond
The Black History Museum and Cultural Center of Virginia is an excellent place for families to explore African Americans' rich culture and history. With interactive exhibits and opportunities for learning, this museum provides an immersive experience for visitors of all ages.
The Black History Museum and Cultural Center is an excellent place for kids to learn about African American history. Some of the museum's highlights include the Black History Timeline, the Civil Rights gallery, the Jim Crow Era, Massive Resistance, Desegregation, and the Richmond 34 galleries.
5. Visit the Children's Garden at Lewis Ginter Botanical Garden
Lewis Ginter Botanical Garden is a 50-acre garden located in Richmond, VA. It offers a breathtaking landscape with different greens and exhibits, a library cafe, a tea house restaurant, and a conservatory. The garden is perfect for families looking for a fun day out.
The Lewis Ginter Botanical Garden is one of Richmond, Virginia's most popular tourist destinations. Recognized as one of the top botanical gardens in the country, it offers something for everyone. The Children's Garden is a favorite with kids, containing WaterPlay, Klaus Family Tree House, Jane Quinn Sanders Farm Garden, and International Village.
6. Cross the footbridge to Belle Isle
Belle Isle is a 54-acre island located on the James River in Richmond. It is an excellent spot for hiking, enjoying nature, and spending time on the rocks overlooking Hollywood Rapids.
The Belle Isle offers a variety of things to do for people of all ages. One of the most popular activities is walking across the Belle Isle Footbridge, which gives you a great view of the river and the city.
(Note: The Belle Isle is a beautiful 32-acre island located in the James River. This makes it one of Virginia's most interesting Civil War sites.) it was once a prison camp during the Civil War where over 1,000 Union soldiers died under horrific conditions. The prison camp was considered one of the most notorious in the Confederacy.
Today, the island is open to the public and offers plenty of family-friendly activities such as fishing, hiking, playgrounds, and nature trails.
7. Walk the gorgeous canal walk
Riverfront Canal Cruises is a guided tour of the James River and Kanawha Canal. The cruise offers a narrated tour of the river and its history. The waterway dates back to 1785, making it one of the United States' earliest canals.
Richmond's Canal Walk is a popular spot for locals and visitors alike. The waterfront walkway stretches for miles, and it's usually bustling with cyclists, runners, tourists, and locals who are out enjoying this scenic part of the city. Don't miss out on a chance to experience Richmond's iconic Canal Walk.
8. Climb at Triangle Rock Club
The Triangle Rock Club is an excellent place for families to have fun. It offers many activities and programs, like rock climbing and youth programs. There are many indoor and outdoor rock climbing opportunities in Richmond, making the Triangle Rock Club an excellent option for those looking for family-friendly fun.
In addition, Triangle Rock Club is Richmond's only full-service climbing gym. It offers a variety of classes and activities for climbers of all ages and abilities. With its newly expanded facility, it will become the largest indoor climbing center in Virginia.
9. Take an excursion from the Richmond Railroad Museum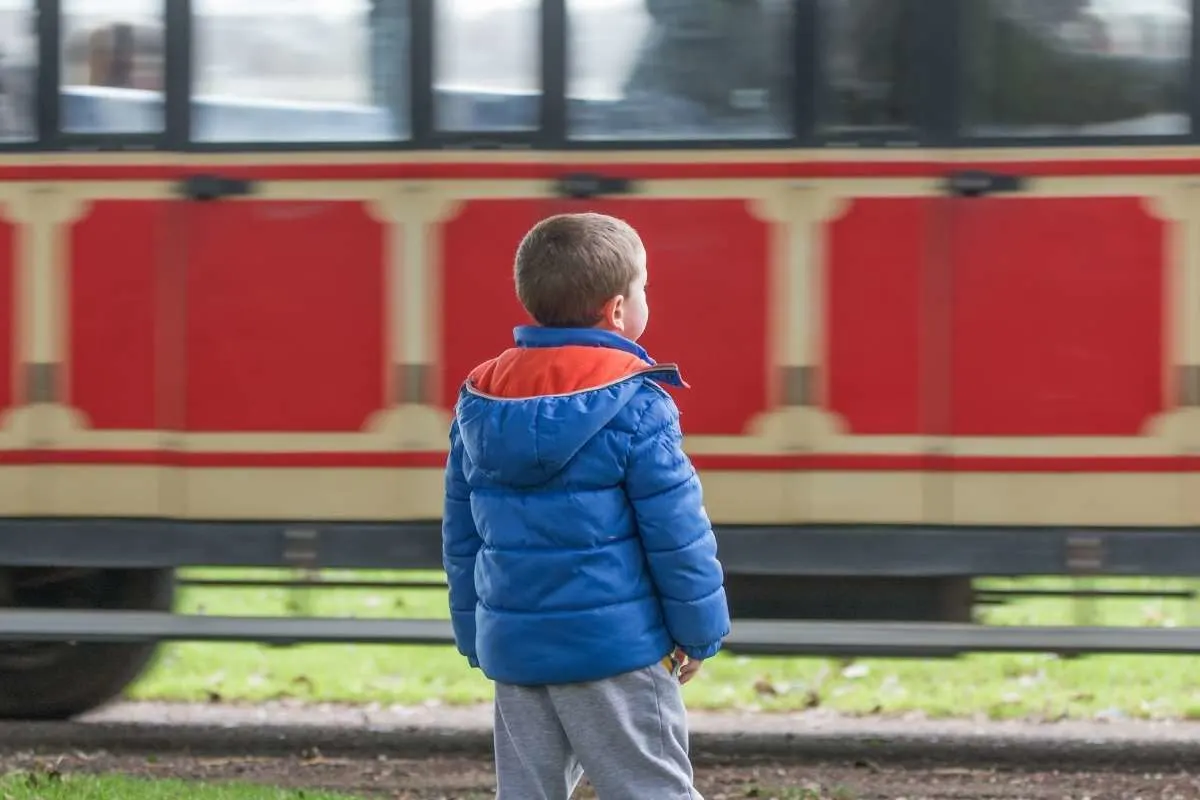 This is an excellent place for kids to learn about trains and railroad history. It offers exhibits, train rides, and special events throughout the year.
This museum is a hidden gem in the city of Richmond. It offers visitors a chance to explore railroad history through interactive exhibits. The Richmond Railroad Museum offers short local train rides too. If you're visiting in the fall, try to book a trip that takes you through the fall foliage.
10. Feast at Buz and Ned's Barbecue
Perhaps the best barbecue restaurant in all of Virginia, Buz and Ned's, is a spot the whole family will LOVE.
Kids will love watching the vast number of smokers outside, and there's an extensive menu to choose from.
Honorable Mentions
These Richmond museums are great options but not appropriate for all kids.
The Children's Museum is good for toddlers and preschoolers but it's mostly art stations and play kitchens. There's not much for older kids and calling it a children's museum is a stretch.
The Edgar Allan Poe Museum is AMAZING but it has a spooky vibe that might scare some kids. And younger kids will just be bored.
The Virginia Holocaust Museum is fascinating but disturbing. Skip it with younger or sensitive children.
And if you're driving through the area, remember you're only an hour from Fredericksburg, which is also a kid-friendly destination.
There are many outdoor and indoor activities for kids in Richmond. There is something for everyone from the Children's Museum of Richmond to Belle Isle! Richmond, Virginia, is an excellent choice if you want help finding a move that will keep your children entertained while also teaching them new skills or information.