Fredericksburg is a great place for families. Although it has a reputation for being nothing but civil war sites, antique stores, and history museums, you'll find fun things for your little ones too.
This list of family-friendly attractions in Fredericksburg will help you plan your next trip and make the most out of your time here.
From museums to parks to waterside fun, Fredericksburg has no shortage of family entertainment. Here are some places in the city worth checking out.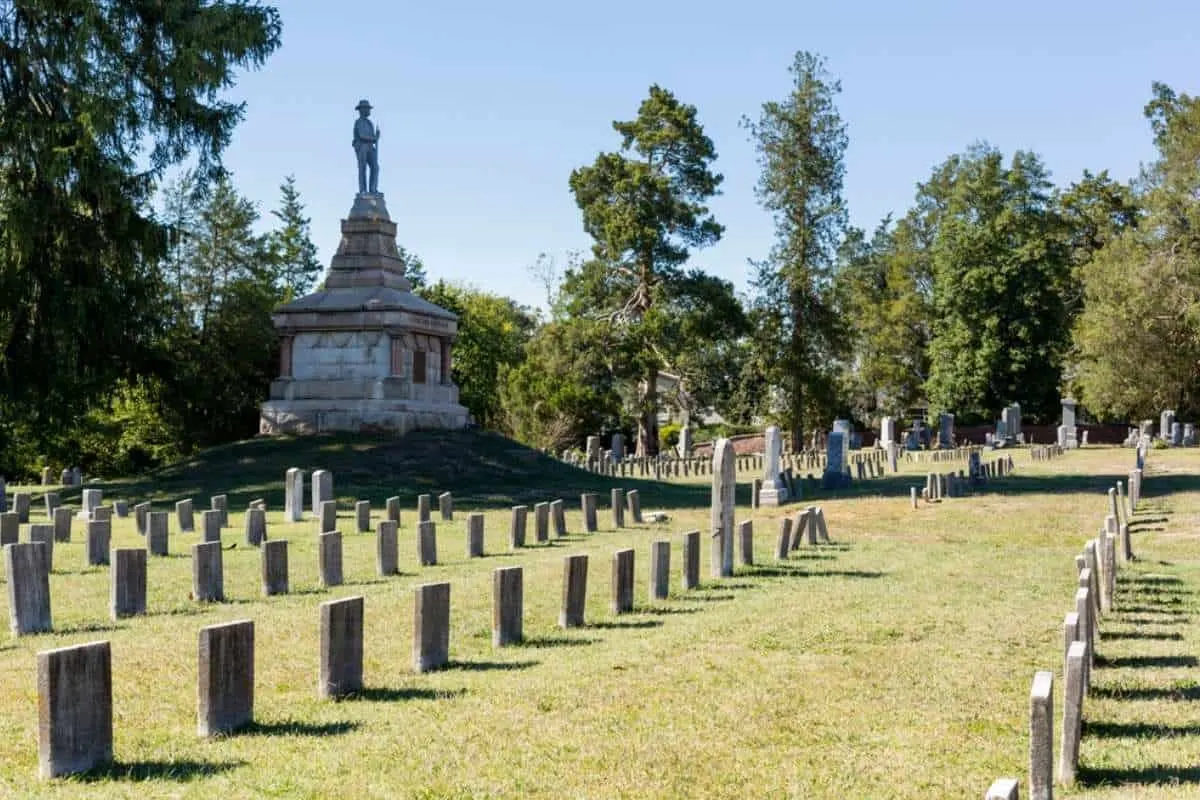 Fun, historic, and outdoor activities to do with kids in Fredericksburg Virginia
There are a few fun things on this list in South Stafford, right over the river from the historic old town.
Fredericksburg Visitor Center
Like most visitor centers, this is just a small building with friendly people and lots of brochures. But the city does a great job of organizing scavenger hunts and other kids' activities. So be sure to stop by here first to see if there's anything fun going on.
George Washington's Ferry Farm
A great place to stop by if you are in the area is George Washington's Ferry Farm. It was where George spent his childhood. The farm has been reconstructed to look like it did when young George lived there with his family. It is not as grand as other historic Virginia plantations but gives a fantastic glimpse into everyday life in colonial Virginia.
Kids will enjoy the grounds with active archeological digs, the geometric garden beds, and the beautiful view of the Rappahannock River.
Chatham Manor
A very short drive from downtown Fredericksburg (also walkable via the new pedestrian bridge), Chatham manor has some of the area's most beautiful grounds and gardens.
Civil War buffs will enjoy the cannons and the story of Union troops making a floating bridge to invade the city.
There is a house with plenty of antiques and artwork for the adults to enjoy, but most kids will enjoy the grounds. There are formal gardens, a greenhouse, and beautiful walking trails.
Old Mill Park
Located on the Rappahannock River, this beautiful park is an excellent place for family-friendly activities. The large fields and picnic shelters make it possible to host birthday parties or get together with friends outside under one of these sturdy trees.
Restrooms are available, so you don't have to worry about getting caught without bathrooms when nature calls during your fun day.
The most enjoyable part of the park is the view of the river. Kids will love feeding ducks and watching for the occasional kayaker.
Hugh Mercer Apothecary Shop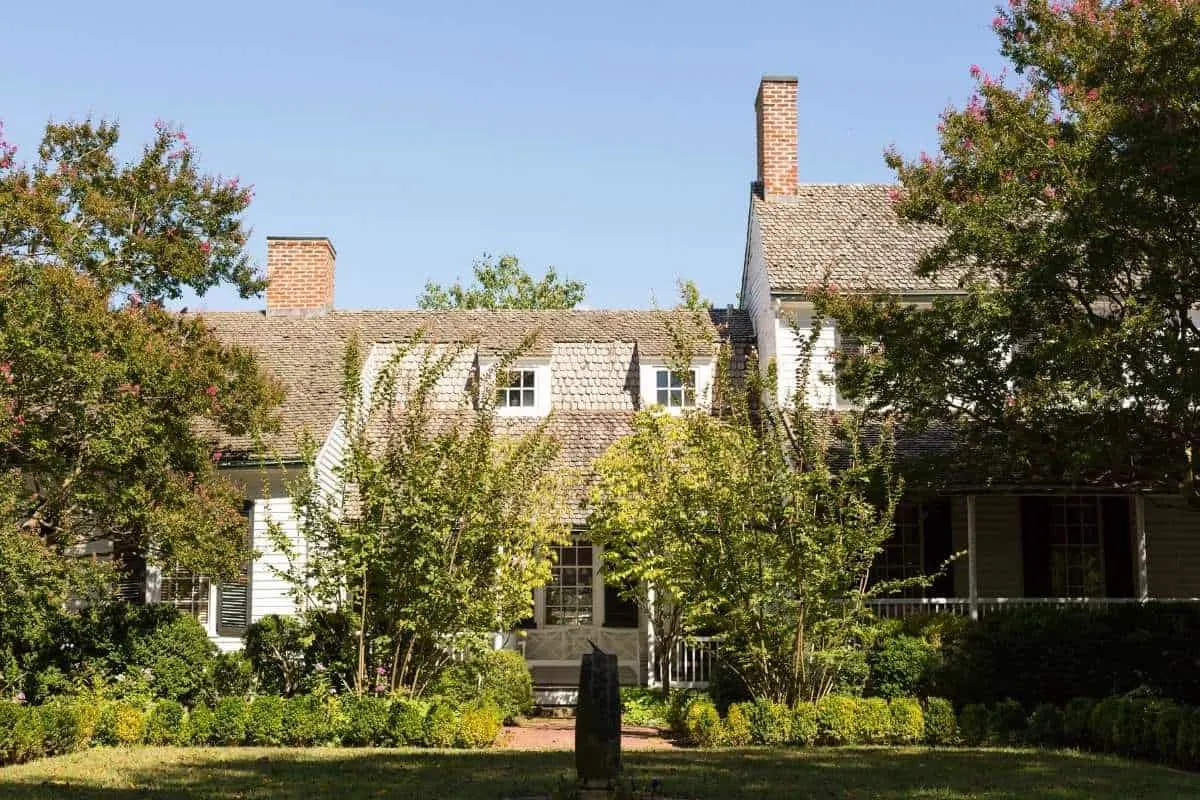 Kids will also enjoy a tour of the historic Hugh Mercer Apothecary Shop. The shop is like stepping back in time to the 18th century. It is set up as a combination bookstore/ museum on the first floor. You can inspect all the wonders of 18th-century medicine, such as leeches, lead paste, and other oddities.
The second floor is a beautiful example of living quarters in the colonial era.
Older kids with interest in history will enjoy this the most. (But kids five and under are free!)
Downtown Trolley Tour
Even locals learn something new on the Fredericksburg Trolley Tour. The drivers are funny and knowledgeable, and children will listen and enjoy the tour.
The tour is about an hour long and takes you all over the downtown city of Fredericksburg. There are no stops, just a drive around town, making it an excellent way to relax and escape the Virginia heat.
Sunken Road Audio Tour
(If you are looking for a more active activity to do with kids, then plan a trip outside the city Spotsylvania National Military Park.)
But for something kid-friendly within the city limits, you'll love the Sunken Road tour, a guided walking tour, which focuses on the Battle of Fredericksburg.
It is beautiful, quiet, and takes you to the Fredericksburg National Cemetery, which children always enjoy.
Follow the walking tour (complete with free audio recordings) here.
Caroline Street sightseeing
Caroline Street is the main drag of Fredericksburg's downtown, and there are a few kid-friendly stops you'll want to make when you're tired of historic sites:
Historic Kenmore Plantation
This 18th century home was once on a vast plantation but now sits right in downtown Fredericksburg (a gorgeous area with Victorian homes). It was the home of George Washington's sister and her wealthy husband.
The home is interesting enough for adults, although kids might not love it.
However, the visitor's center had exciting exhibits, interactive games, and a model of downtown Fredericksburg 200 years ago.
At Christmas, the kids can enjoy candlelight tours, a "fox hunt" (looking for hidden fox statues in the gardens), and a display of miniature Christmas houses.
Rising Sun Tavern
Kids will love entering an 18th-century building and imagining it filled with people, music, food, costumes.
Like many sights in Fredericksburg, it has ties to George Washington.
I think kids will be most interested in the re-enactors who can show them everyday 18th-century life.
You can purchase a "Heritage Pass," which also grants admission to the Hugh Mercer Museum.
There are plenty of things to do with kids in Fredericksburg, VA. You can take them to one of the city's many parks, visit a historic site, go on a trolley or walking tour, or visit one of the city's many kid-friendly shops and restaurants. Older kids will also enjoy visiting the Hugh Mercer Apothecary Shop or the Kenmore Plantation.