Fredericksburg, Virginia is a great destination for foodies with lots of new, independently owned restaurants. If you are in town for breakfast or brunch, there are plenty of great options for you.
No matter what your budget is or what kind of atmosphere you are looking for, you will find the perfect place for breakfast on this list.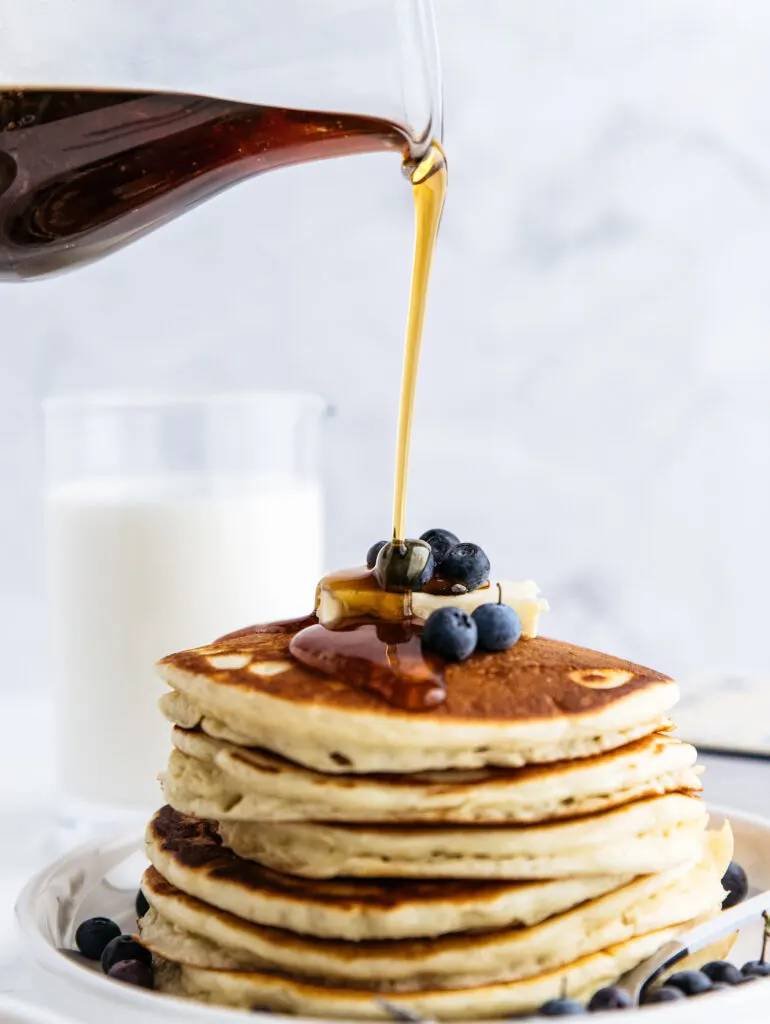 1. Fork and Biscuit
If you are looking for a relaxed brunch spot in Fredericksburg, VA, Fork and Biscuit is the perfect place for you. This charming cafe offers a wide variety of breakfast items, including waffles, bacon and egg biscuits, chicken pot pie, and more.
They offer brunch all day, every day!
Plus, they have an impressive selection of craft cocktails to choose from.
Fork and Biscuit is the perfect place to go if you want to enjoy a leisurely Saturday morning brunch. The atmosphere is laid-back and stress-free, and the food is delicious.
2. 2400 Diner
The 2400 Diner is probably the most reasonably priced option on the list, coming in at under $10 per entree. They have all the diner classics like pancakes, eggs, bacon, sausage, and more.
The portions are large and the food is served quickly, making it a great option if you're short on time.
3. Tito's Diner
Located in the heart of Fredericksburg, Virginia, Tito's Diner is a family-owned restaurant that has been serving up delicious food for over 40 years. Breakfast is served all day every day!
The diner is named after its founder, Tito Rivera, who emigrated from Puerto Rico in the early 1960s.
Tito's Diner is known for its traditional Puerto Rican dishes, as well as its American classics with a twist. The menu features items such as arroz con pollo (rice and chicken), mofongo (a fried plantain dish), and burgers topped with avocado or jalapeno peppers.
There are also several vegetarian and vegan options available.
In addition to its great food, Tito's Diner is also known for its friendly and welcoming atmosphere. The staff is always happy to help with any questions you may have, and they make sure that everyone feels like part of the family.
Related Post: Check out our top choices for best restaurants in Fredericksburg!
4. Metro Diner
Metro Diner is a great place to stop for breakfast and diner classics. The Iron City Meatloaf was recommended by Guy Fieri during his visit to Fredericksburg, Virginia on "Diners, Drive-ins and Dives."
Metro Diner Fredericksburg offers delicious comfort food for all palates, whether you are looking to enjoy a meal in the diner or have it delivered right to your door.
The restaurant offers an omelet with unlimited coffee and a mimosa as well as a kid's menu of chicken and waffles.
Metro Diner is open 365 days per year, with no substitutions on their classic burgers – trust them to deliver big burgers!
5. Foode (Brunch)
Foode is a cozy little spot with a big reputation. They are known for their Southern comfort food, and their breakfast menu does not disappoint. Be sure to try the chicken and waffles!
If you are looking for a great place to enjoy brunch, Foode is definitely the spot for you! With a wide variety of menu items to choose from, there's something for everyone. Not only are they great for breakfast food, but they also have an amazing drink selection.
Foode is located in the heart of Fredericksburg and offers beautiful views of the town. It's the perfect place to relax and enjoy your meal with friends or family. They also have a spacious patio that is perfect for soaking up some sun on those warm spring days.
The staff at Foode is incredibly friendly and always goes out of their way to make sure you have everything you need. They are passionate about serving high-quality food and drinks, and it really shows in their work.
If you're looking for a unique brunch experience, be sure to check out Foode!
6. Sedona Taphouse (Brunch)
Sedona Taphouse is a great spot for brunch if you are looking for something a little more upscale. They offer a wide variety of tapas-style breakfast dishes, as well as a selection of fresh-pressed juices and artisan coffees.
The atmosphere at Sedona Taphouse is casual yet sophisticated, and the staff is always incredibly friendly and helpful.
7. Kenmore Inn (Brunch)
The Kenmore is the ideal place to go for brunch in Fredericksburg, Virginia, with a variety of seating choices both inside and out.
Spend a calm Sunday mid-morning out on their patio or inside, where the smells of coffee brewing and food being prepared linger with friends, excellent cuisine, and a mimosa!
8. Sammy Ts
Sammy T's Restaurant and Bar is a Local Downtown Icon since 1981, Serving Fresh and Flavorful Food selections, including Sandwiches, Burgers, Seafood,Meats & Classic Vegetarian Entrees. Salads and a Variety of Soup selections made daily.
9. Mason-Dixon Cafe
Mason-Dixon Cafe is a great place to relax and enjoy a good meal. The rustic atmosphere and laid-back vibe are perfect for casual hangouts with friends.
You can also expect yummy food and coffee here, making it the perfect spot for a morning or afternoon break.
The cafe is small but chic, making it easy to feel comfortable there. If you are looking for a quiet place to get some work done, this might be the perfect spot for you!
Mason-Dixon Cafe is designed to create a calm and refreshing atmosphere – perfect for those who need to take a break from the hustle and bustle of everyday life.
Fredericksburg is a great city for food lovers, with plenty of amazing restaurants to choose from. If you're looking for a great breakfast or brunch spot, be sure to check out one of our favorite places!
There is so much more to see and do in the city. Be sure to see our guides to Fredericksburg, written by a local!