Looking for the best date ideas in Fredericksburg, VA? Look no further than this list of great ideas for a night to remember! From axe throwing and carriage tours to dinner theater and exploring historical sites, there's something for everyone on this list. So grab your date and get started planning an unforgettable night out in Fredericksburg, VA!
1. Skin+Touch Therapy
Skin+Touch Therapy is an excellent skincare and massage service located in historic downtown Fredericksburg, Virginia. The therapists at Skin+Touch Therapy are passionate about your well-being and offer a range of services that are both relaxing and therapeutic. You are sure to find a therapist you love.
2. Rush Hour Live Escape Games
Rush Hour Live Escape Games is a premier escape room in Fredericksburg, VA. The company offers different room themes to enjoy. The company is open now in The Village behind Spotsylvania Towne Centre across from Sephora and the exit from the food court.
3. Smith Bowman Distillery
The A. Smith Bowman Distillery offers a free tour that is 30 minutes long. The tour includes a visit to the distillery's museum, which chronicles the history of the distillery and its founder, Abraham Bowman. The tour also includes a walk through the production process of the distillery's bourbons and other spirits. At the end of the tour, visitors are treated to a free tasting of the A. Smith Bowman products.
4. Kenmore Plantation and Gardens
Kenmore Plantation and Gardens is a beautiful, Georgian-style, eighteenth-century brick mansion that reflects the pre-Revolutionary War wealth and status of the Fredericksburg merchant.
The house was built between 1770s by Fielding Lewis, a successful Fredericksburg merchant, and his wife Betty Washington Lewis, the sister of George Washington.
Walking through Kenmore Plantation and Gardens is a great way to experience Fredericksburg's history. The house tour gives visitors a glimpse into the everyday lives of the people who lived there during the eighteenth century. The gardens are also lovely, and it's interesting to see how they've changed over time.
5. FXBG Axes
FXBG Axes is a great axe throwing experience that is located in Fredericksburg, near Stafford, Quantico, Culpeper, Spotsylvania and Woodbridge. The workers at FXBG Axes were very helpful in teaching us different techniques for throwing. They also provide a fun place for everyone to enjoy!
6. Trolley Tours of Fredericksburg
Trolley tours of Fredericksburg are available for a variety of purposes. You can take a tour to get a sense of the history and culture of the city, explore the monuments and attractions, get a taste of the local cuisine, or get to know the locals and learn about their history. Trolley tours are a great way to see the city and learn about its past.
7. Olde Towne Carriage Tours
Olde Towne Carriage Tours provides a relaxing, informative and fun tour through the streets of Fredericksburg. The tours are available in different lengths and are suitable for all kinds of people. The tours provide a unique perspective on the historical sites in Fredericksburg. The tours are perfect for a night to remember.
8. Chatham Manor
Chatham Manor is a beautiful piece of architecture that has seen a lot of history in its long life. The Manor was built in 1771. The house itself is closed to the public, but visitors can wander the grounds, gardens, and outbuildings at their leisure. Chatham Manor is a great place to go on a date night.
9. Riverside Center for the Performing Arts
Riverside Center for the Performing Arts is a dinner theater that offers live entertainment. The Riverside Center for the Performing Arts is home to both a dinner theater and a children's theater. The Riverside Center for the Performing Arts is a popular venue for wedding receptions, business meetings, and community events.
10. Fredericksburg National Cemetery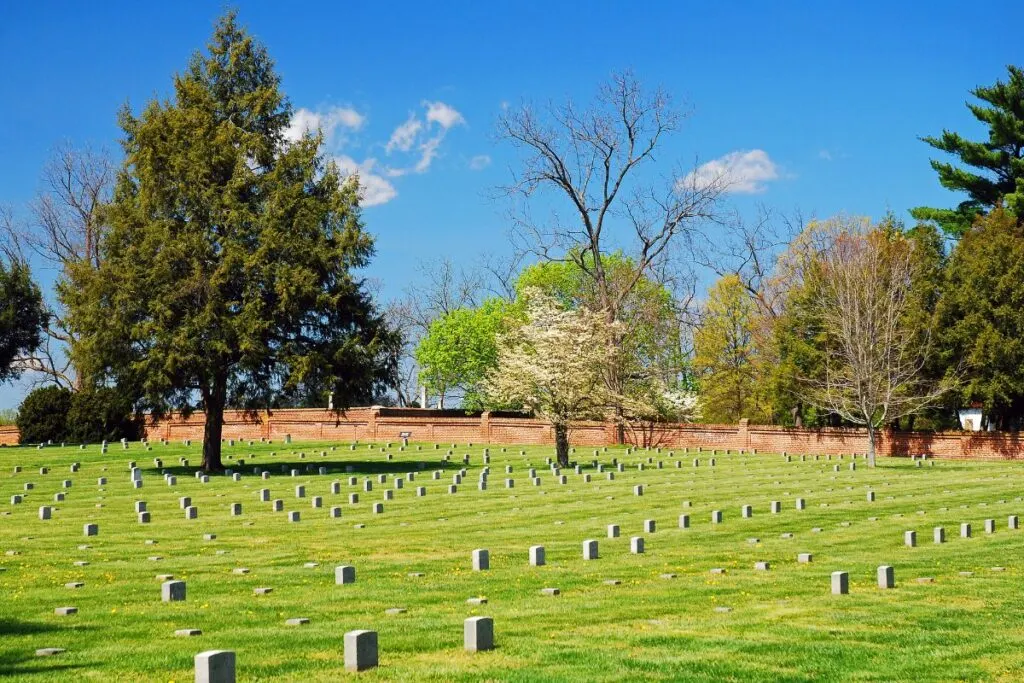 The Fredericksburg National Cemetery is a beautiful and peaceful place to visit, and it's also a great place to learn about American history. The cemetery is the final resting place for more than 15,000 Union soldiers who died during the Civil War.
The cemetery is open daily from dawn until dusk, and it's part of the national military park. Visitors can explore monuments and grave sites, and there are also ranger-led programs available.
Conclusion
No matter what your interests are, there's sure to be a date idea on this list that you'll love. So whether you're a history buff, foodie, or just looking for a unique and fun experience, Fredericksburg, VA is the perfect place for a night to remember.
You'll also love