Tucked away in Loudoun County, just an hour from Washington DC, is the beautiful and historic Virginia town of Middleburg, one of Virginia's hidden gems.
Middleburg is a center for wine, hunting, and luxury country living. Virginia's hunt country surrounds this town with rolling hills, rustling streams, and picturesque horse farms. There are many things to do in Middleburg, from antiquing to wine tasting and from history tours to golfing.
Here are nine of the best.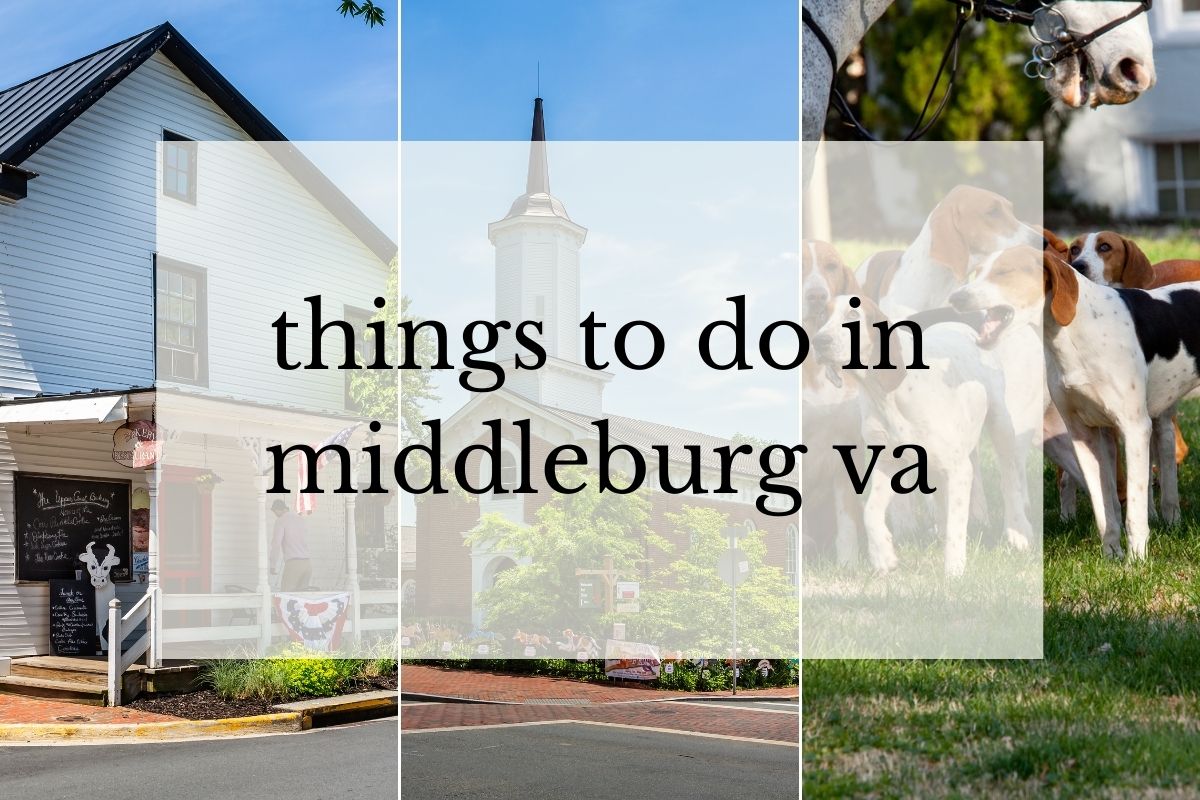 How to enjoy Middleburg and the surrounding horse country
Jackie Kennedy loved visiting Middleburg as the first lady, and you'll soon see why. The town is quaint and picturesque, with 18th- and 19th-century architecture. Many buildings are now home to shops, art galleries, and restaurants. The streets are lined with trees that provide welcome shade in the summertime heat.
1. Go shopping along Washingon Street in the historic downtown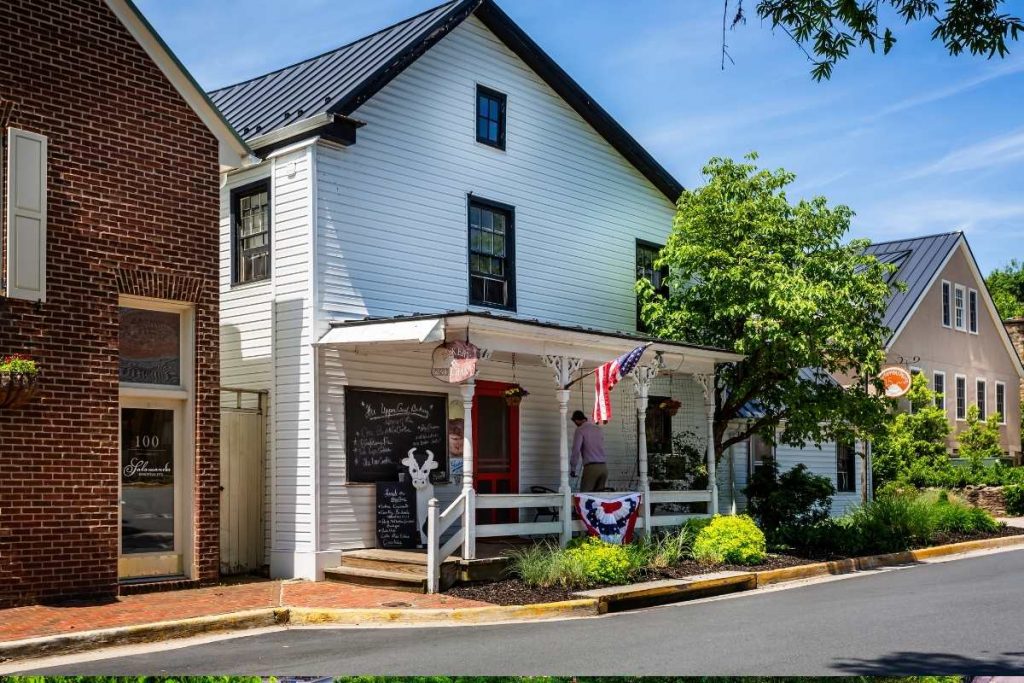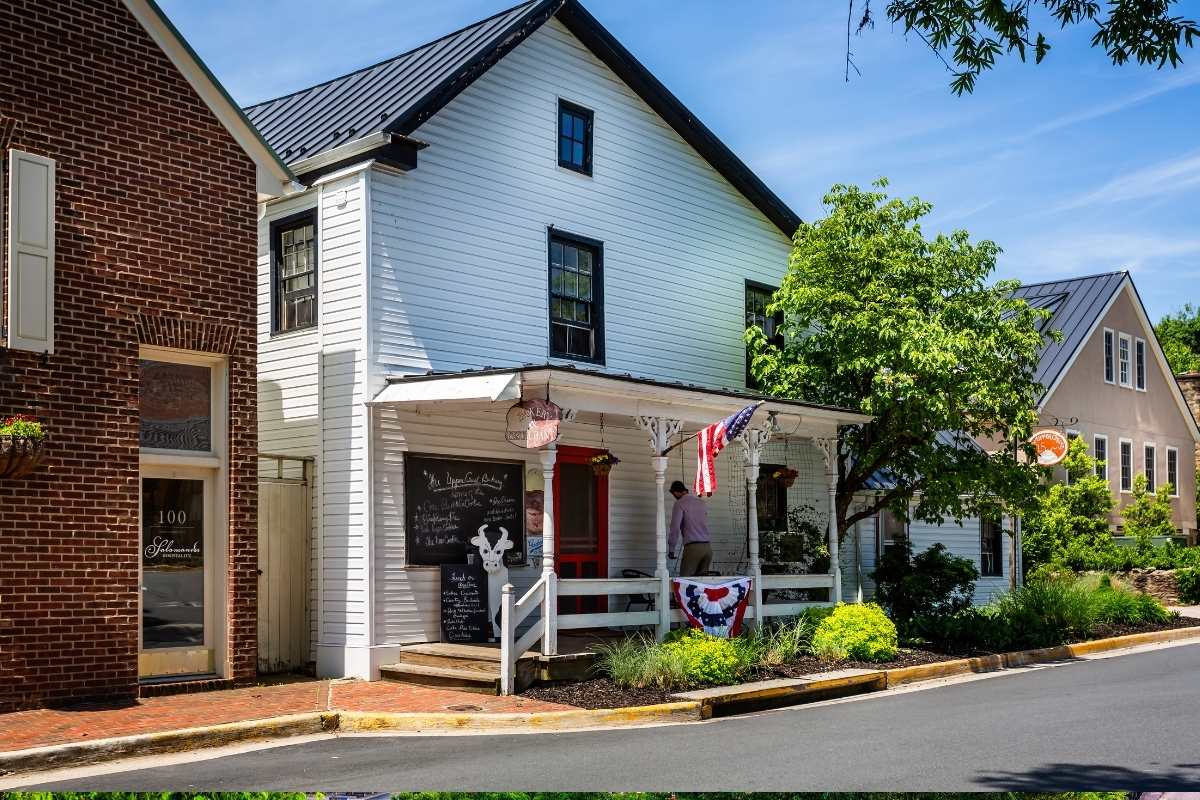 Washington Street is a classic small-town main Street. It has a half-mile-long layout with shops, restaurants, and galleries on both sides. This makes it the perfect place to stroll and shop.
Washington Street is home to various businesses, including boutiques, general stores, and restaurants. The Fun Shop is a general store-meets-department store with everything from children's toys to gourmet goodies. If you're looking for something specific, they're likely to have it. Pick up a tailored suit at Highcliffe Clothiers or a summery skirt at Lou Lou Boutiques in the nearby Fun Shop and Christmas Sleigh.
2. Visit the National Sporting Library & Museum
The National Sporting Library & Museum is located in Middleburg, Virginia. It celebrates the rich cultural tradition of country pastime pursuits, including angling (fishing), shooting, horsemanship, steeplechasing (racing horses over fences), and foxhunting (hunting foxes with packs of hounds). The library has an extensive collection of materials related to these activities, including books, periodicals, artwork, and archival materials.
The National Sporting Library and Museum is a must-see attraction for visitors to Middleburg. The library has been open since 1965 and contains a variety of resources for those interested in the history of the sport. Some past signature exhibits have included Afield in America: 400 Years of Animal and Sporting Art, which showcased sporting art from the 16th century to the present day, and A Gentleman's Game: Baseball in the British Isles which explored baseball's development in Great Britain.
The library is open year-round Monday through Saturday from 9 am to 5 pm.
3. Sample Drinks at Mount Defiance Cidery and Distillery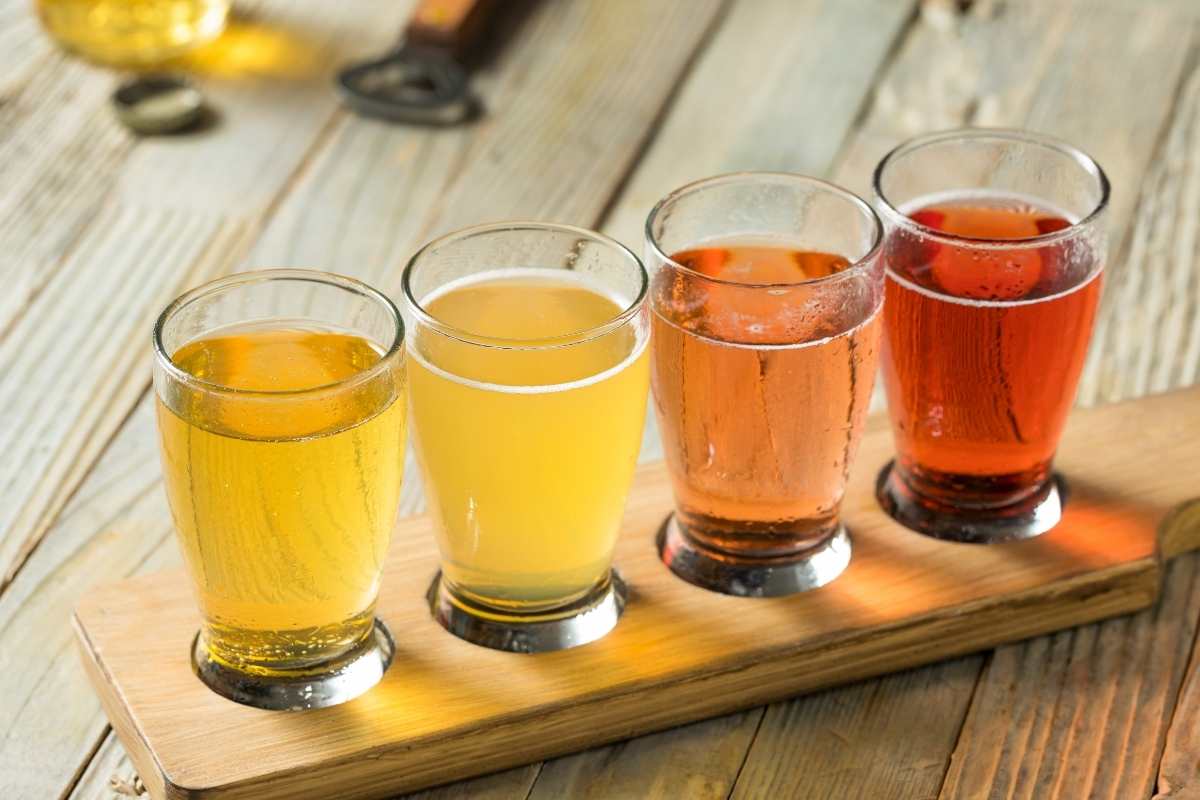 Defiance Cidery and Distillery is a relative newcomer to the cider scene, opening in 2014. However, they have quickly made a name for themselves with their traditional farmhouse blends of dry cider, infused with delicious flavors like fresh ginger and five pepper.
The cidery produces a variety of co-fermented ciders, which are available for tasting at the facility throughout the year. The distillery focuses on Revival classic spirits, focusing on pre-Prohibition "lost spirits" and favorites that date back to the region's Colonial era.
The Mt. Defiance Cidery and Distillery is a great place to visit if you're looking for something fun to do in Middleburg. Not only do they have a delicious restaurant and lovely tasting room. But they also have a gift shop where you can buy all sorts of local products.
4. Dine at The Red Fox Inn and Tavern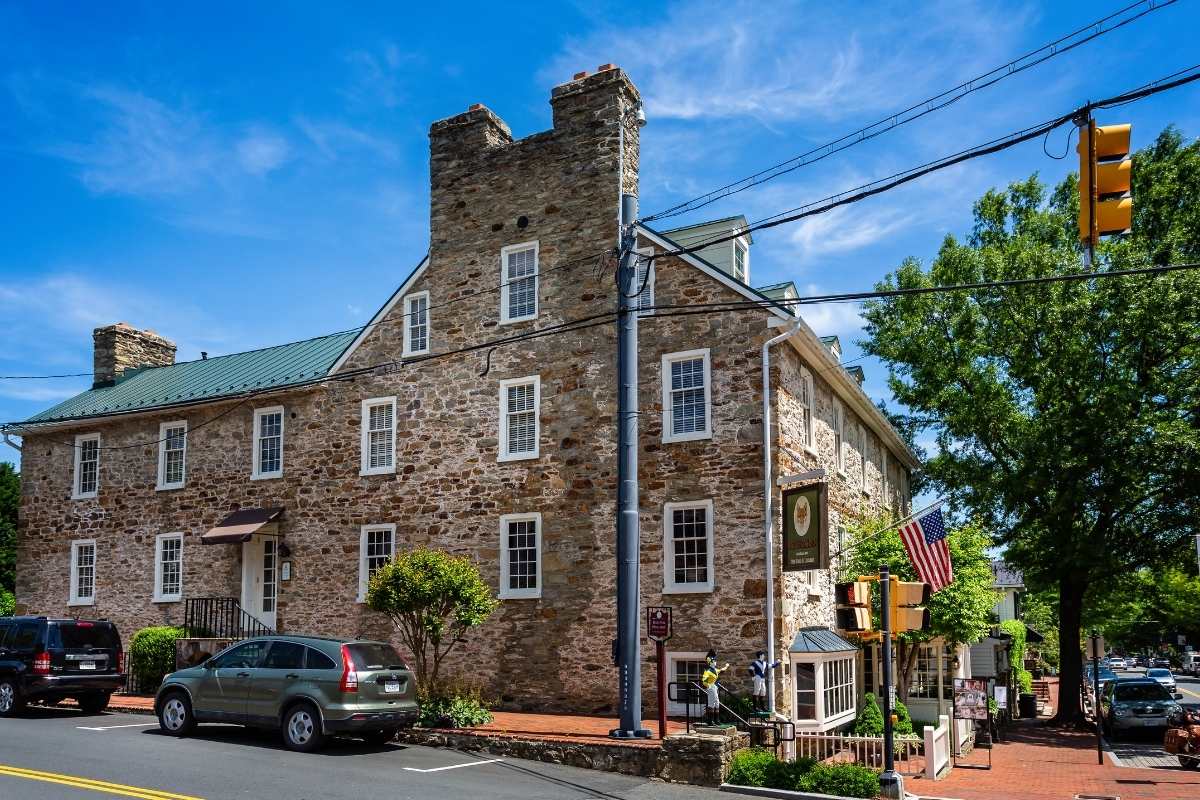 The Red Fox Inn and Tavern is a historic landmark in downtown Middleburg. It offers visitors a chance to experience traditional Virginia cuisine in a rustic tavern setting. The food is hearty, and the atmosphere is cozy and inviting.
It was established in 1728 by Robert "King" Carter III and is inspired by four centuries of Virginia hunt country tradition. The inn features 18 guest rooms, a restaurant, bar, meeting spaces, and an outdoor patio. It offers romantic guest rooms fitted with traditional Piedmont furnishings and unique weddings and social events.
The Red Fox inn has a delicious restaurant on the first floor that serves American cuisine. The restaurant has a bar that serves alcoholic beverages, and the inn also offers package deals that include meals, drinks, and accommodations.
5. Take in the picturesque scenery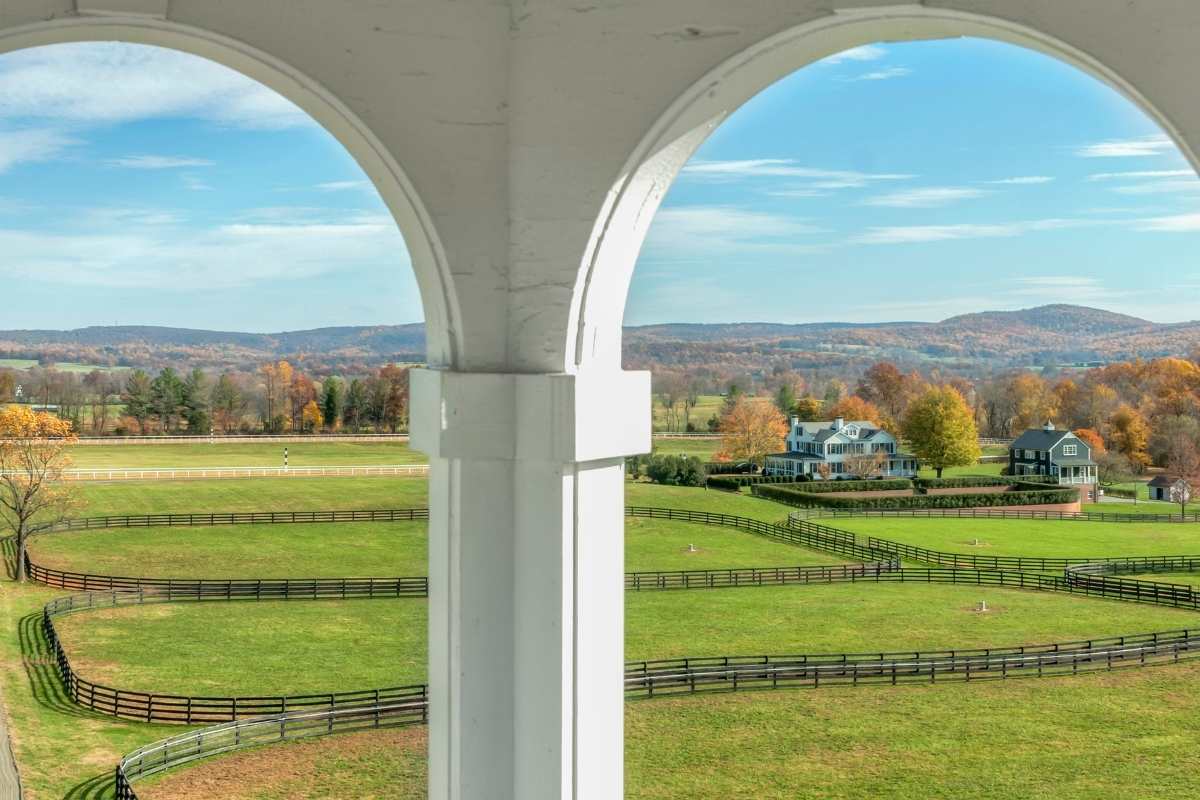 Really, Middleburg is most famous just for being beautiful. If you aren't interested in historic buildings or horses, you'll still love walking around the downtown and driving through the surrounding countryside.
There are rolling hills, farms, and charming old buildings around every turn. You can see the Blue Ridge and Bull Run mountains in the distance. It's breathtaking.
6. Go on a horse farm tour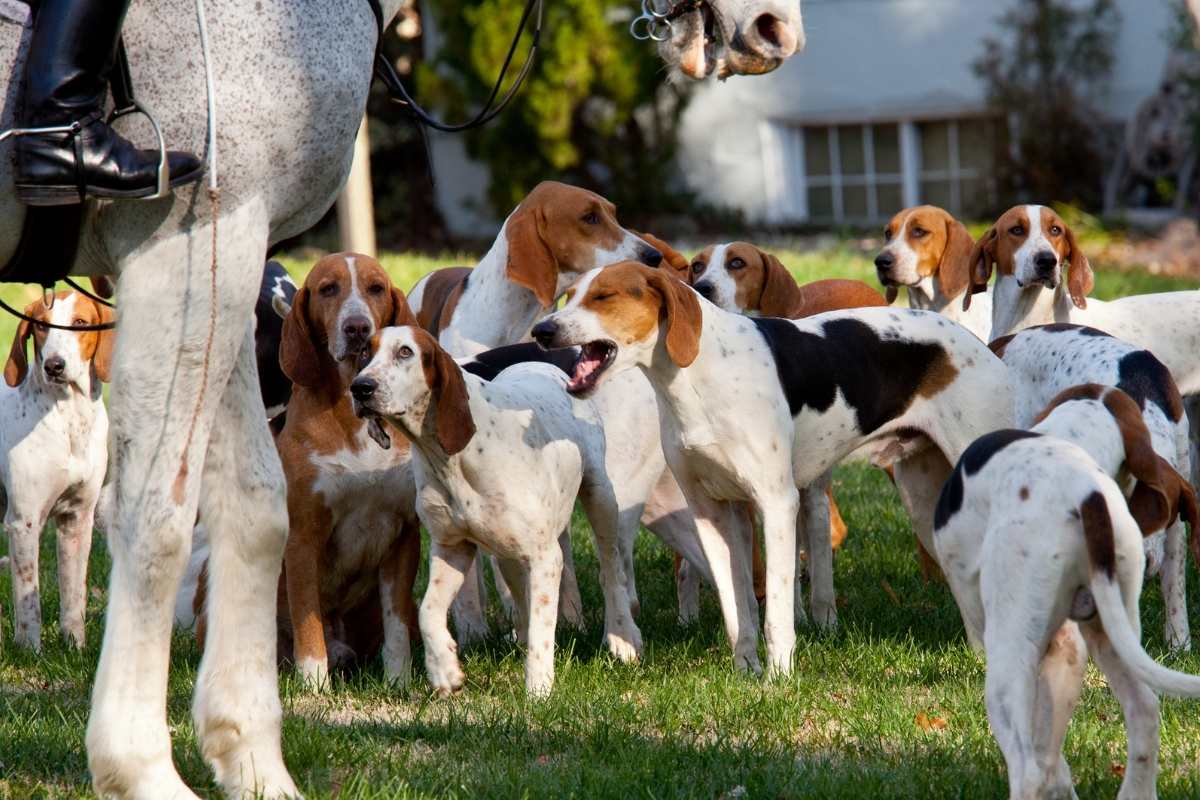 The Hunt Country Stable Tour is a unique event every May in Middleburg, Virginia. The tour takes you through Upperville, and The Plains, Virginia. It is an incredibly special event to explore horse farms and facilities in Middleburg, Virginia.
Note: This is a hugely popular and crowded event. Traffic will be crazy, and hotels will book up a year in advance.
7. Saddle Up For A Horseback Ride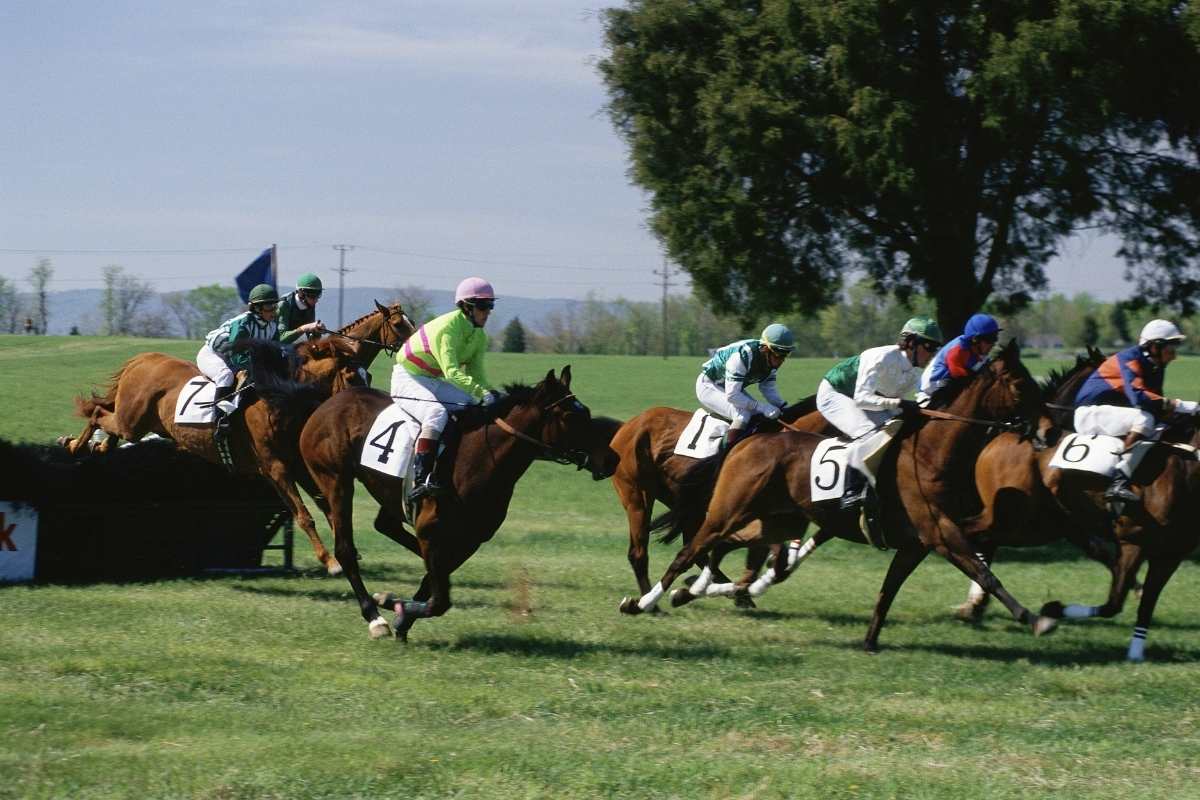 Middleburg is the hunt capital of Virginia, and if you want to try horseback riding for the first time, there's no better place.
The Salamander Resort is a great place to visit for horseback riding. They offer lessons in dressage, show jumping, and hunting. You can also take a trail ride through the beautiful Virginia countryside.
Horseback riding is the perfect way to enjoy the beauty of nature while getting some exercise. It's also an excellent opportunity to spend time with friends or family. However, please be aware that weather conditions can change quickly, so always be prepared for rain or other surprises.
8. Relax at Salamander Resort & Spa
Salamander Resort & Spa is a 5-star luxury spa hotel located in Middleburg, Virginia. The resort features luxurious accommodations, world-class amenities, and an award-winning spa, making it ideal for relaxing and rejuvenating. It offers a free car service to/from anything within a 5-mile radius of the property, making it the perfect destination for a relaxing getaway.
9. Visit the cozy tasting room at Boxwood Estate Winery
Boxwood Estate Winery is located in Middleburg, Virginia, on a historic landmark farm. The winery is housed in a beautifully restored 18th century stone barn on a working horse farm. Visitors can enjoy wine tastings, tours of the winemaking facilities, and stunning views of the Blue Ridge Mountains from the tasting room.
This charming winery offers tastings and tours, and you can even enjoy a lovely picnic on the property.
10. Enjoy fine dining at the Goodstone Inn
The gorgeous (and expensive) Goodstone Inn, a hotel and gourmet restaurant, is about a ten-minute drive from the National Sporting Library. They have an outdoor pool for guests and stone walls surrounding the property.
But the best thing about the Goodstone Inn is the restaurant. It's one of the few places in the area that offers a prix fixe menu, and the food is absolutely amazing (especially the crab cakes). If you're looking for a special night out, this is the place to go.
11. Have lunch outside at The Red Horse Tavern
Looking for more casual fare? The Red Horse Tavern has a cute patio right on Washington Street where you can enjoy drinks and sandwiches. It's great for people-watching and soaking up downtown Middleburg.
Frequently asked questions about Middleburg
Is Middleburg kid-friendly?
Not really. Certainly, children are welcome everywhere, but the town revolves around mostly adult pursuits with a very "ladies who lunch" vibe. Our kids found it to be pretty boring.
Are there any affordable Middleburg hotels?
Not in the downtown. But there's a Quality Inn about 15 minutes away that's inexpensive. And the surrounding Loudoun County is full of more affordable spots.
What special events does Middleburg have?
There are two big ones: Christmas in Middleburg and The Hunt Country Stable Tour. They're both super popular and require a lot of advance planning.
Things to do nearby
Had enough horse racing and art gallery exploration? The surrounding area is rich with Civil War and Revolutionary history and much less fancy 😉.
Enjoy the rich history and beauty of this small town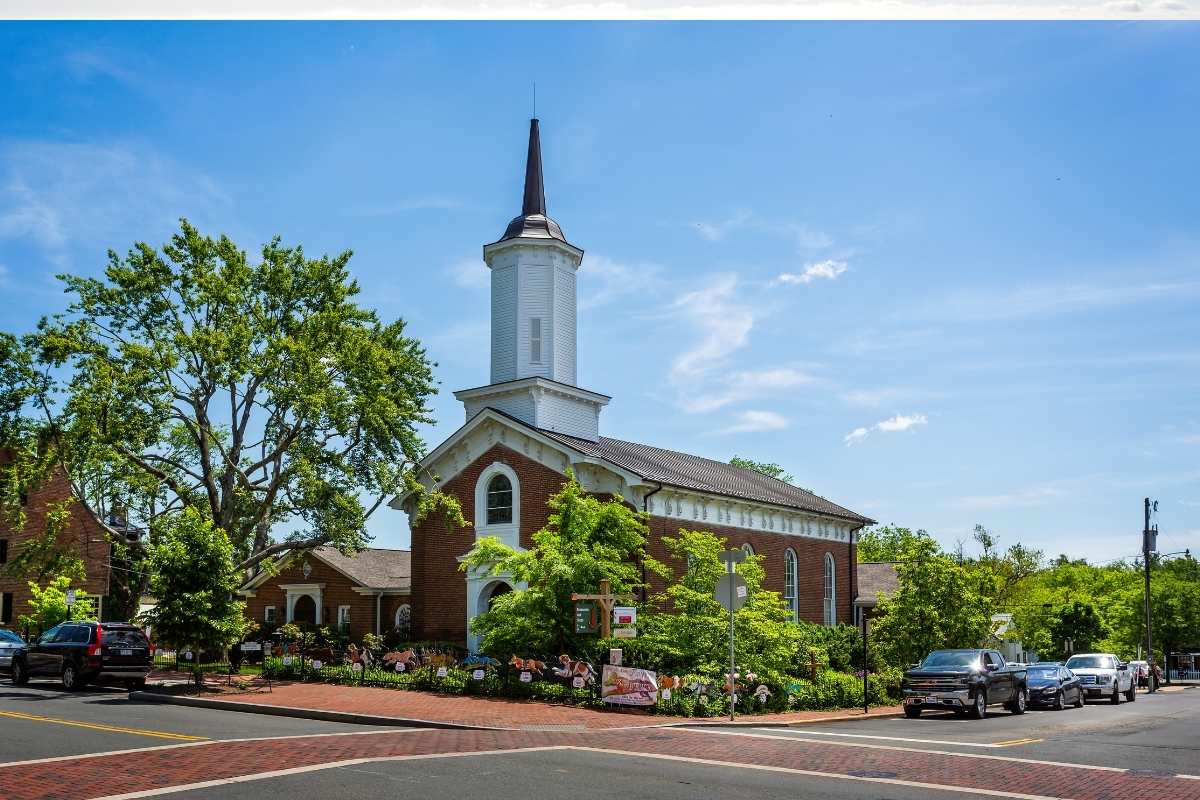 There are plenty of things to do in Middleburg, Virginia, regardless of your interests. Historic buildings, horse farms, and beautiful scenery are just a few of the things you can enjoy while visiting this charming town. So if you're looking for a fun and relaxing getaway, be sure to check out one of our favorite historic towns.