Virginia summers are hot, humid, but still full of fun. Instead of a basic rehash of the state's top tourist attractions, let's go over what to do when those dog days hit, and we're ready for a bit of excitement.
Sure Monticello and Williamsburg are great, but if you can swing it, they're better in the spring or fall. It's summer! Let's cool off and have some fun.
Here are 17 of our favorite Virginia attractions for June, July, and August
1. Go to Virginia Beach (on a weekday!)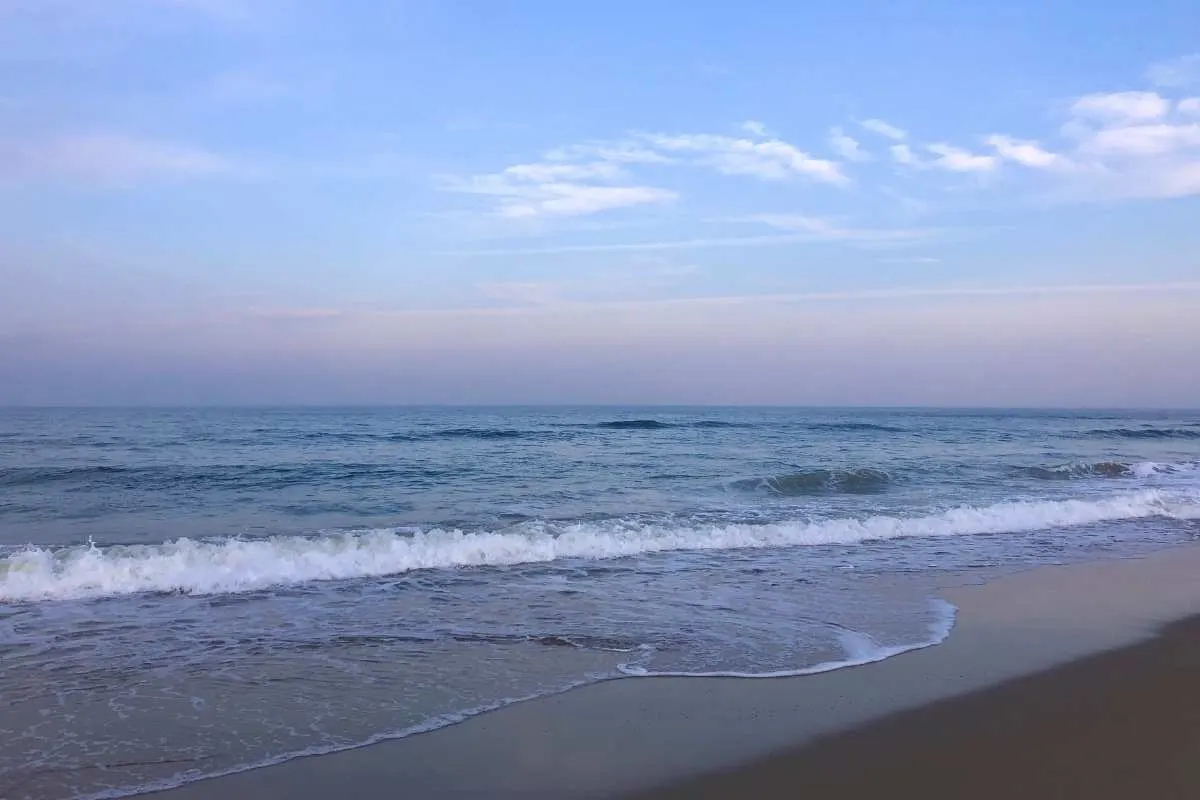 Virginia Beach is a classic summer destination, and it can get pretty crowded on the weekends. (And the traffic is terrible!) To avoid the crowds, go when most people are working during the week.
The Virginia coastline is a great place to spend the summer. There are plenty of beaches with activities like swimming, sunbathing, fishing, and kayaking. (There are more great Virginia beaches, but Virginia Beach is the best.)
Tip: If you're the social type, stay near the boardwalk and enjoy the nightlife. If you're doing Virginia Beach with kids, stay in Sandbridge, which is quieter and less crowded.
2. Check out the Natural Bridge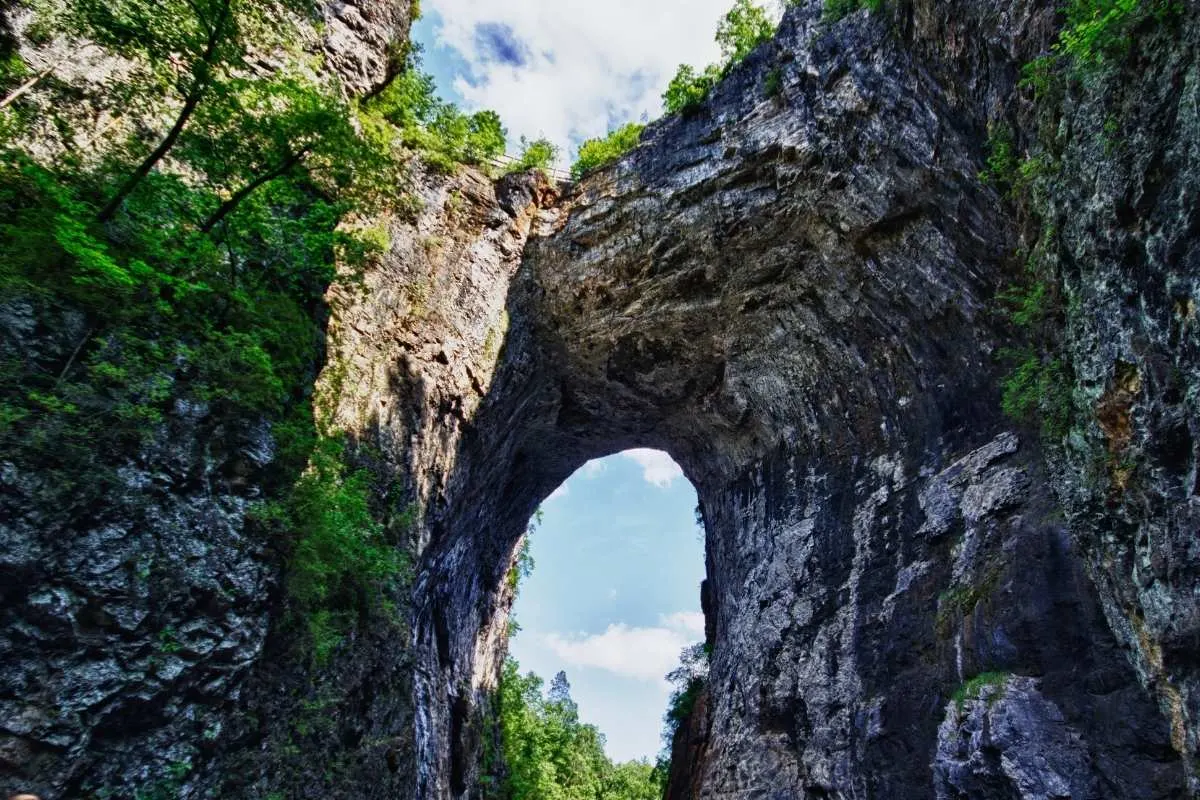 The Natural Bridge of Virginia is a vast limestone arch, carved out throughout multiple millennia by the flowing of Cedar Creek. It's one of the most stunning tourist attractions in the state, and its natural status adds even more to its value as a wonder of the world.
George Washington was only 22 years old when he first came to the Natural Bridge of Virginia in 1750. He surveyed it and even carved his initials into the rock formation. In 1774, Thomas Jefferson would purchase a large amount of land, including the Natural Bridge from King George III.
Enough facts. The Natural Bridge is amazing, kids love it, and you'll get super cool pictures. Visit the nearby town of Lexington if you're into pretty, historical villages.
3. See the space shuttle at the Steven F. Udvar-Hazy Center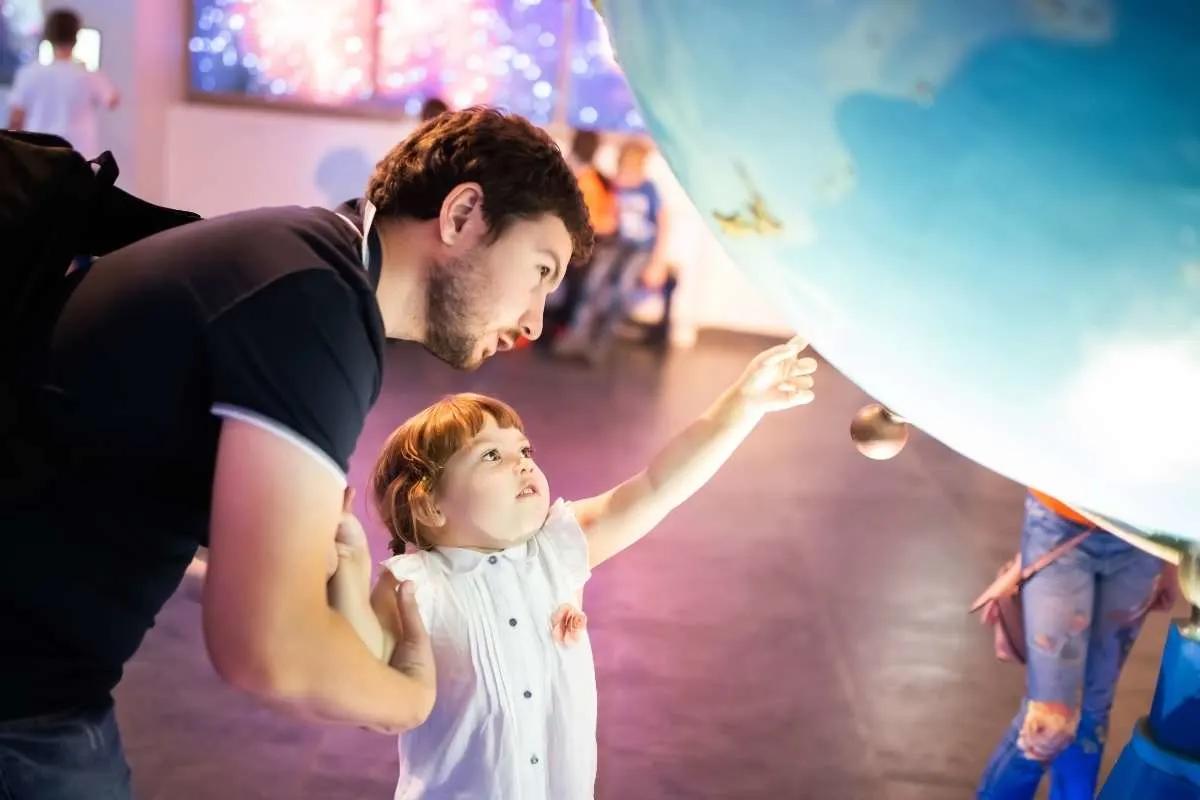 The Steven F. Udvar-Hazy Center is an extension of the Smithsonian's National Air and Space Museum in Washington, D.C. It is located in Chantilly, Virginia, and has all kinds of planes and spacecraft from both American and international history. The center is open to the public 364 days a year, and admission is free (although there is a fee to park.)
There are also interactive exhibits and demonstrations, including the unique Discovery Stations, which are mobile exhibits manned by staff ready to answer questions and engage younger visitors.
Adventurous types will want to hop aboard the motion capsule ride simulator, which offers a range of immersive themed experiences.
Summer tip: I'm not really into planes or space, but this museum has excellent air conditioning, and there's always a good IMAX movie playing. The gift shop is good too. It's a fun way to escape the heat and go on a leisurely adventure. If you're the space type, all the better.
4. Camp at Shenandoah National Park or drive down Skyline Drive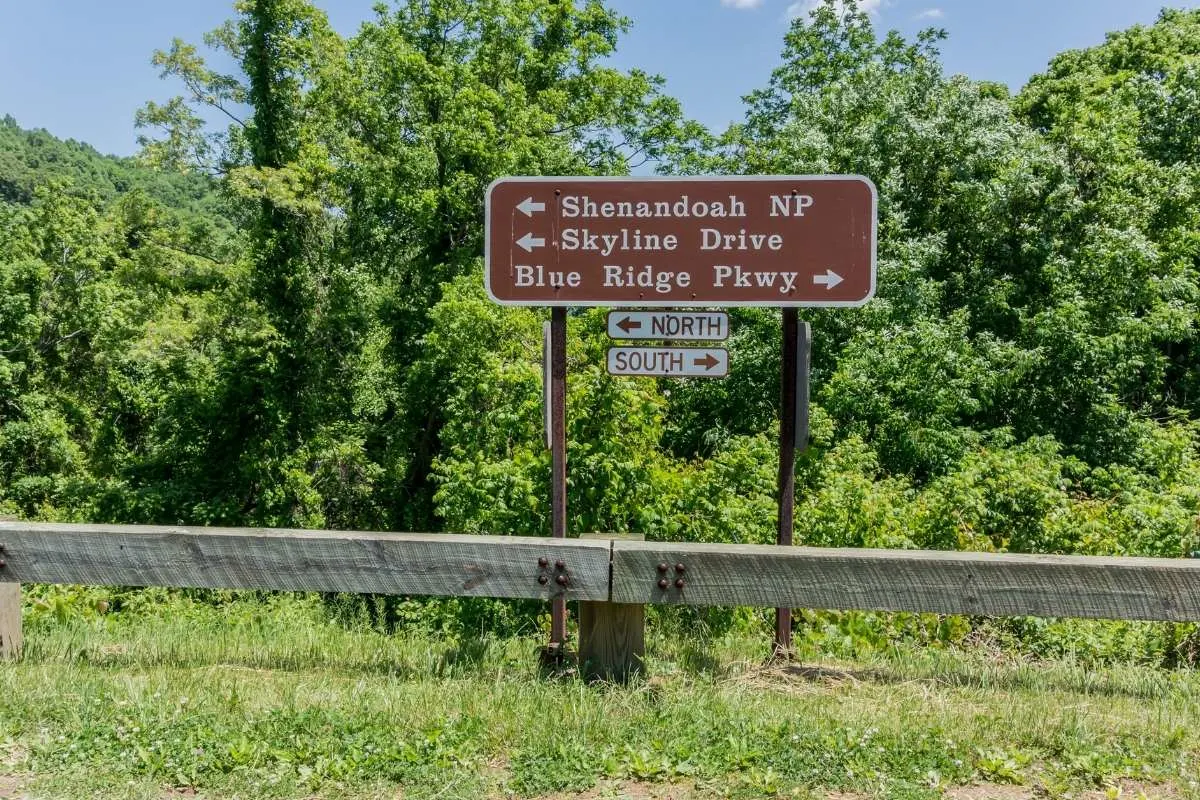 Shenandoah National Park is a beautiful park located in central Virginia. The park features Skyline Drive, which spans 105 miles and provides stunning views of the Blue Ridge Mountains. There are also 75 lookout posts, so be sure to stop at as many as you can for the best views!
Shenandoah National Park is a federally protected park in Virginia that offers some of the best hiking trails in the state. The courses are well-maintained and provide beautiful views of the surrounding areas, including flowering trees and shrubs in spring and summer, autumn colors in October, and 500 miles of trails with 101 Appalachian Trail sections.
If you're looking for a place to stay while visiting Shenandoah National Park, plenty of accommodation options are available, including hotels, camping spots, and lodges. This will allow you to explore the park in-depth and take advantage of all it offers.
Tip: Summer camping in Virginia can be sticky and gross, but at this higher elevation, the nights cool down a bit more. Campsites tend to fill up in the summer here, so make reservations in advance.
5. Go on rides and have a drink at Busch Gardens.
Busch Gardens is a theme park located in Virginia. It features several rides and attractions that are themed to different parts of Europe and a quieter section for those who want to relax. There are many shady spots to sit in the summer and enjoy a beer or cocktail if you aren't into thrill rides.
The park also offers a wide variety of food options, from pizza to barbecue to funnel cake. And if you have young children, there's a particular section of the park that features rides, games, and character meet-and-greets.
Tip: I'm not into big crowds or waiting in line for hours. But I still love it here! The scenery is pretty, and there's lots of great shopping.
6. Relax on the lazy river at Watercountry USA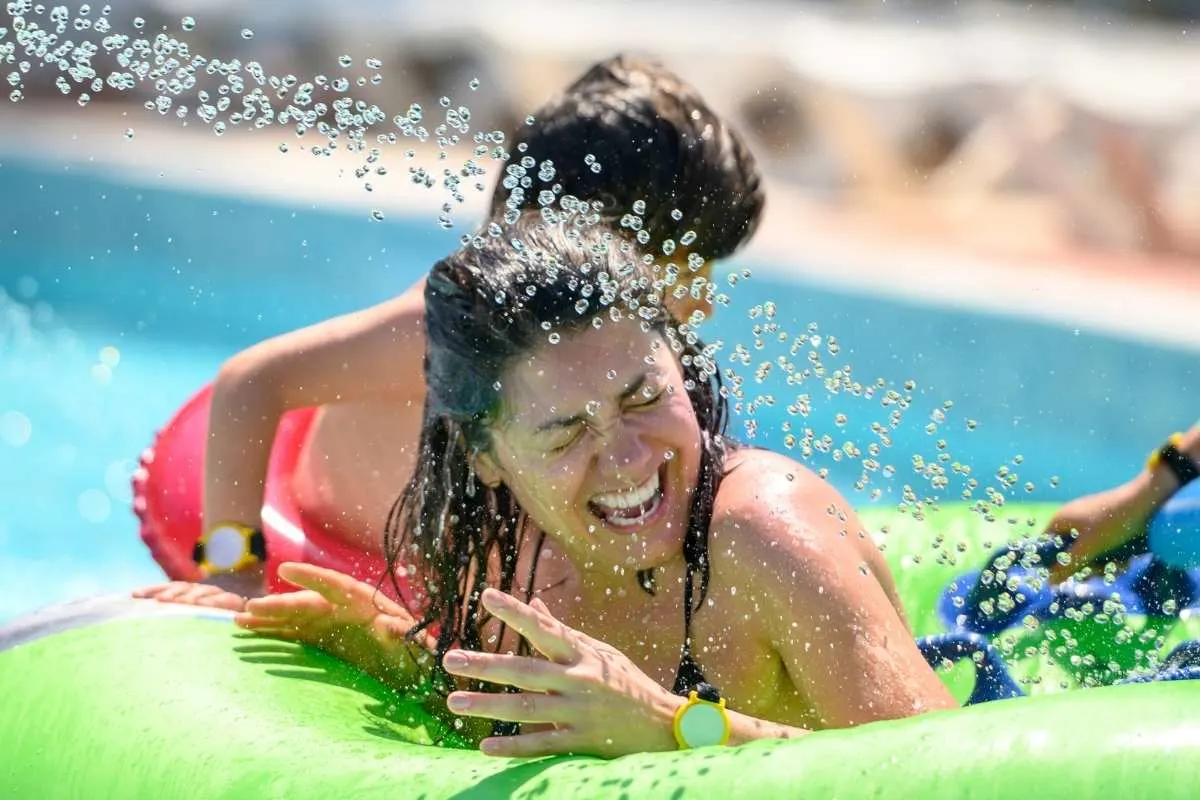 Right next door is one of our summertime favorites, Watercountry USA. It's a water park with tons of water slides, pools, and rides. It can get pretty crowded on hot days, but the employees work hard to keep things running smoothly. They also have a great lazy river if you just want to relax.
Both Busch Gardens and Watercountry USA offer single-day tickets and annual passes.
Summer tip: Get there early to snag a lounge chair with a view of the wave pool. And go on a weekday if you can.
7. Witness the Annual Wild Pony Swim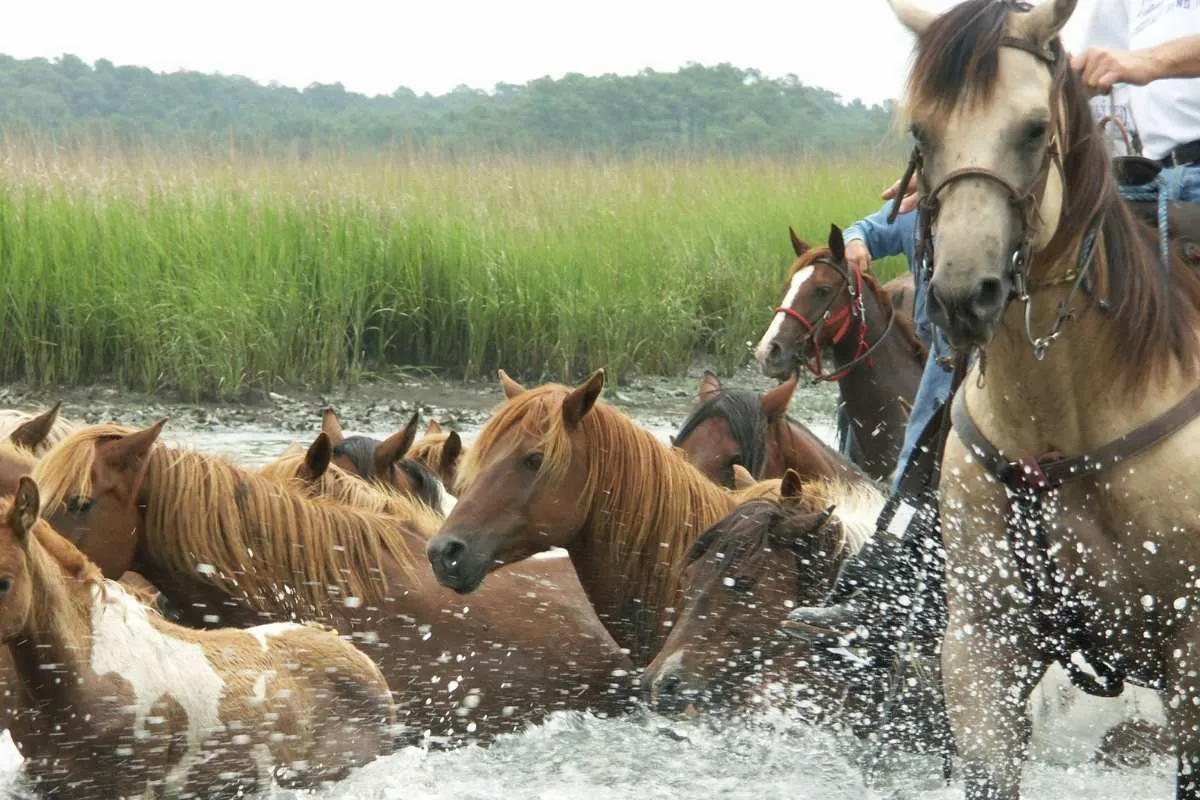 The annual Chincoteague Pony Swim has been happening every summer since 1925. Every year, the wild ponies of Assateague Island swim across the channel to Chincoteague Island, where they are auctioned off. The event is a significant tourist attraction and is a must-see for anyone visiting Virginia in the summer.
Every year in late July or early August, the wild ponies of Assateague Island swim across Chincoteague Bay to the Virginia mainland. There are various events and activities associated with this annual tradition, including a carnival, a parade, and a beauty pageant.
Note: You'll need to plan this trip as it's super popular. But if you have horse lovers on your crew, it's an unforgettable experience.
8. Jet ski on Lake Anna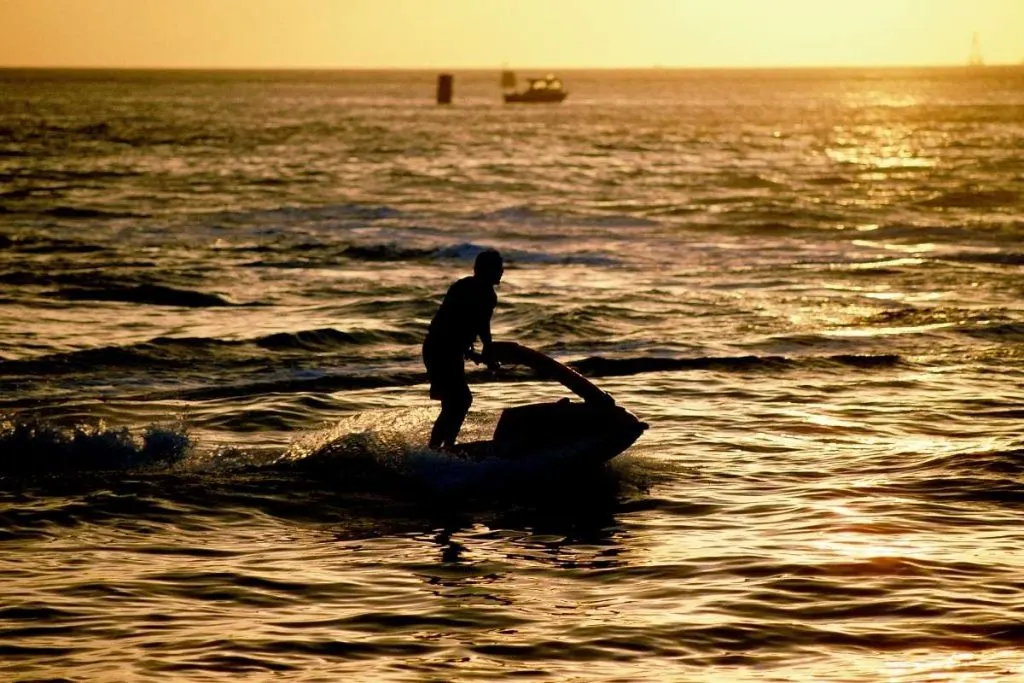 Lake Anna is a private, man-made lake that's perfect for jet skiing, boating, and swimming. It's located in Spotsylvania County, Virginia, and is about a two-hour drive from Washington, D.C.
There are a variety of jet ski rental companies that operate on Lake Anna, so you can easily find one that fits your needs. The lake is also home to several marinas and boat ramps, making it easy to get out on the water.
Swimming is allowed in certain areas of the lake, but be sure to check the signs before you take a dip.
And if you're looking for a place to stay, there are several camping spots and resorts located around the lake.
Not into watersports? There's a small (but fun!) sandy beach here, and you can rent a pontoon boat if you want something slower.
9. Drink a beer at the Coastal Craft Beer Festival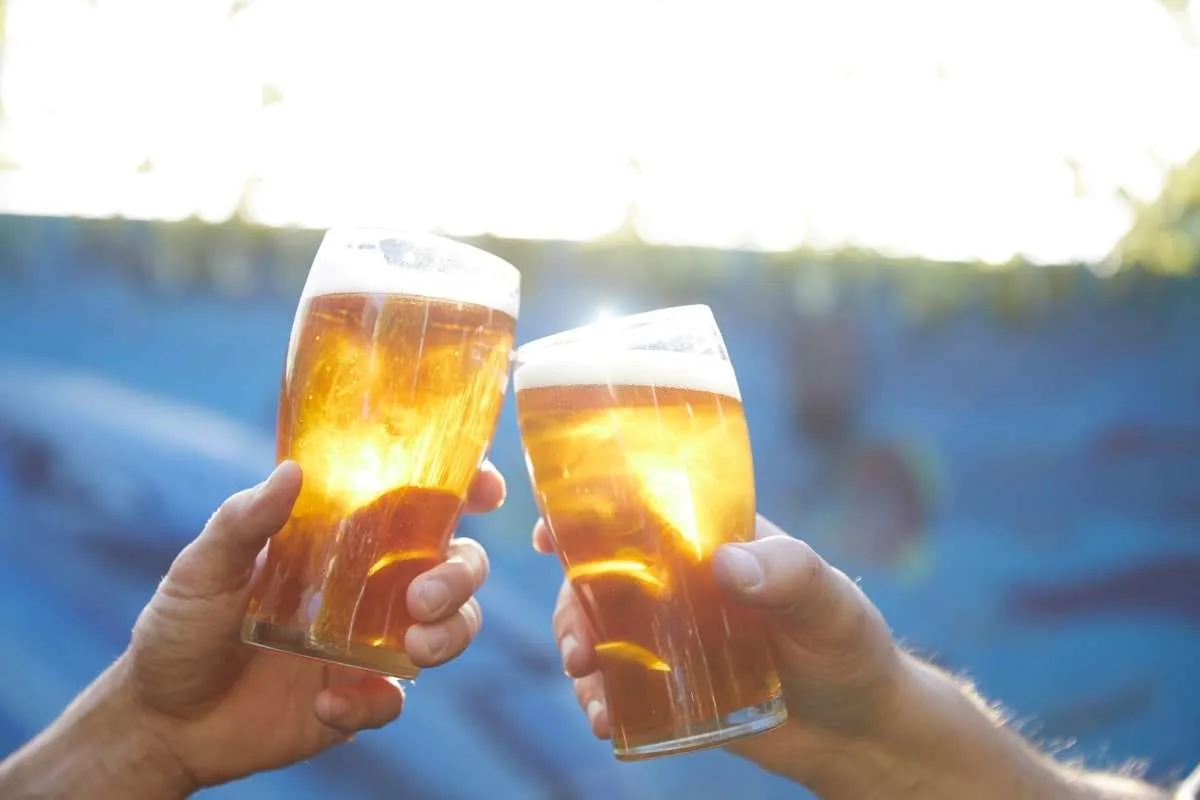 The Virginia Craft Brewers Fest is an annual event that celebrates the culture of craft breweries in Virginia. Held in late August in Virginia Beach, the festival features food, music, and a variety of beers from some of Virginia's finest craft brewers.
Entry to the festival is $4 and includes lots of beer tastings. There are also a variety of souvenir cups and T-shirts for sale.
The event is family-friendly, so bring the kids along for some fun.
If you love breweries (and who doesn't?) check out our favorite Virginia breweries.
10. Go underground at Luray Caverns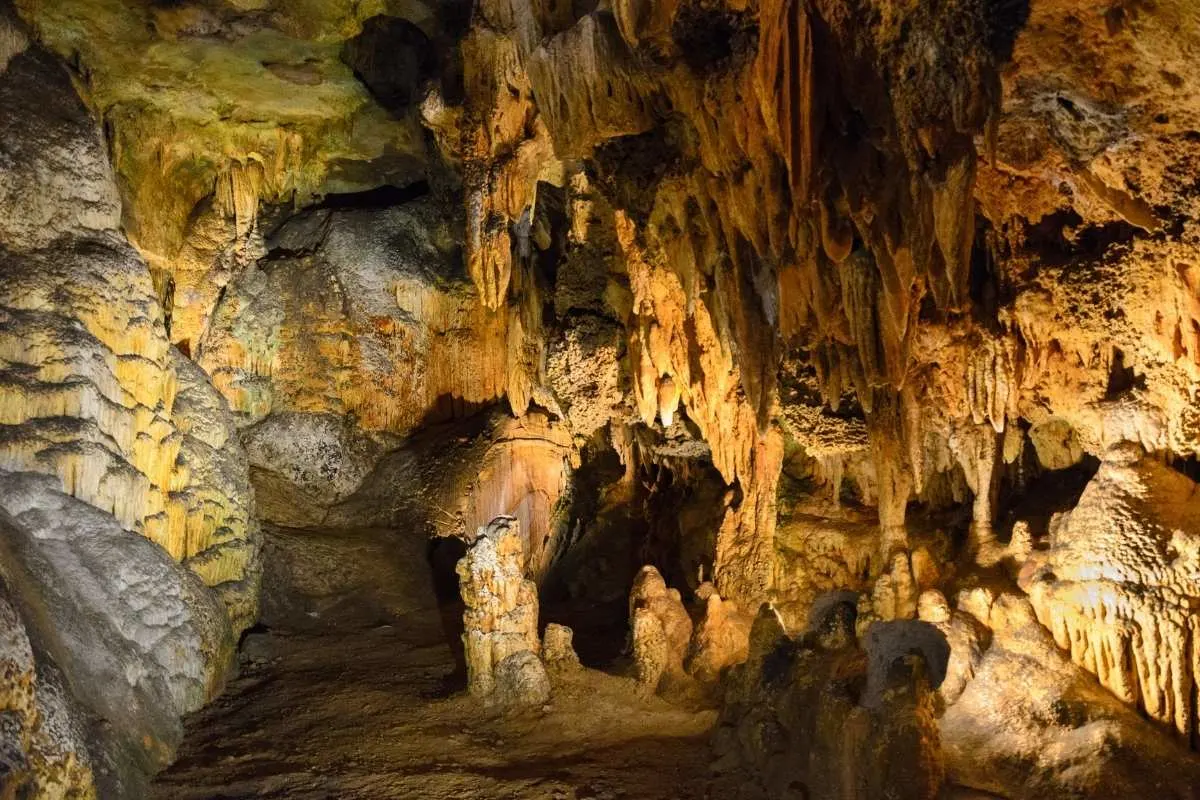 We love Luray Caverns in the summer for one reason: it's cooler down there! The temperature is a refreshing 54 degrees Fahrenheit all year long.
The Luray Caverns are a popular tourist destination in Virginia because they are packed with natural wonders. Visitors can see flowstones, draperies, stalagmites, and mirror pools.
The Luray Caverns are a natural wonder in Virginia that have been visited by people from far and wide since their discovery in 1878. The caverns were formed over millions of years and offer a unique experience for visitors. There are a variety of activities available, including walking tours, boat rides, and cave hikes.
Explore the caves on foot or take one of the guided tours available throughout the year. There are also special events and activities hosted at Luray Caverns, making it a great place to visit with family and friends
Did you know there's more to Luray than the caverns? It's a beautiful mountain town with great art galleries and restaurants.
11. See a show at Wolf Trap National Park
Wolf Trap National Park is a national park in Virginia dedicated to the performing arts. It features a variety of venues, including an outdoor amphitheater and an indoor theater and a variety of gardens. The park hosts a variety of performances throughout the year, from classical music concerts to Broadway shows.
In the summer, Wolf Trap is a great place to see a show outdoors. The amphitheater features lawn seating, so you can relax and enjoy the show. There are also a variety of food and drink options available, so you can make an evening of it.
Check out the park's website to see what's playing. You're sure to find something you'll like.
12. Explore Great Falls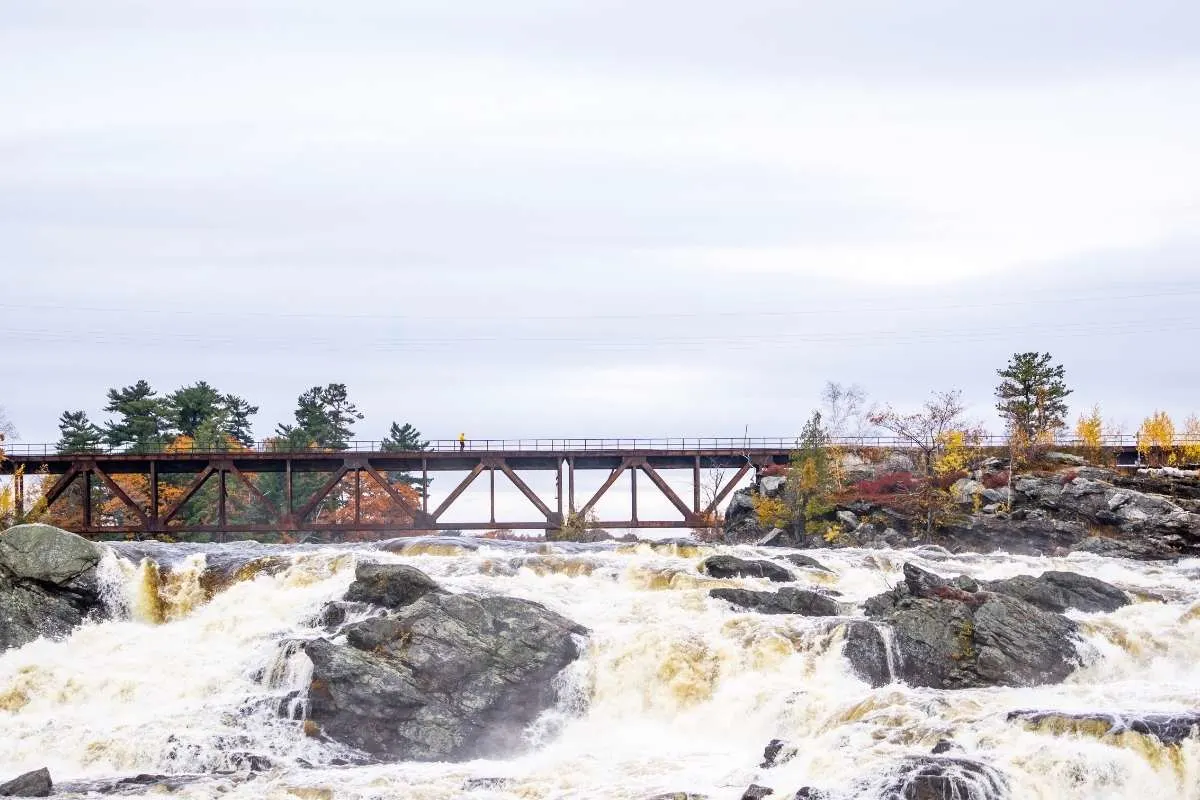 Great Falls Park is a beautiful park located in Virginia that offers stunning panoramic views of the falls. You can find it just along the Potomac River's banks near some remains of America's early canals. The park is perfect for a family outing, and there are plenty of activities to keep everyone entertained.
In the summer, Great Falls Park is a great place to hike, bike, and picnic. There are also a variety of ranger-led programs available, such as hikes, canoe trips, and Junior Ranger programs.
Be sure to stop by the visitor center to learn more about the park and its history.
Enjoy your Virginia summer
There are plenty of things to do in Virginia during the summer, from outdoor concerts and theater performances to hiking and biking. So whatever your interests, there's sure to be something for you. Get out and explore Virginia this summer!