Virginia is home to some of the best breweries in the country, but it can be hard to know where to start.
We've got you covered! This list includes a variety of breweries that are sure to please any beer lover. From traditional German beers and IPAs, to seasonal brews and ciders, these Virginia breweries feature fun menus, friendly employees, and locations in some of the best areas of the Commonwealth. (Be sure to check out our list of Virginia's best vineyards too!)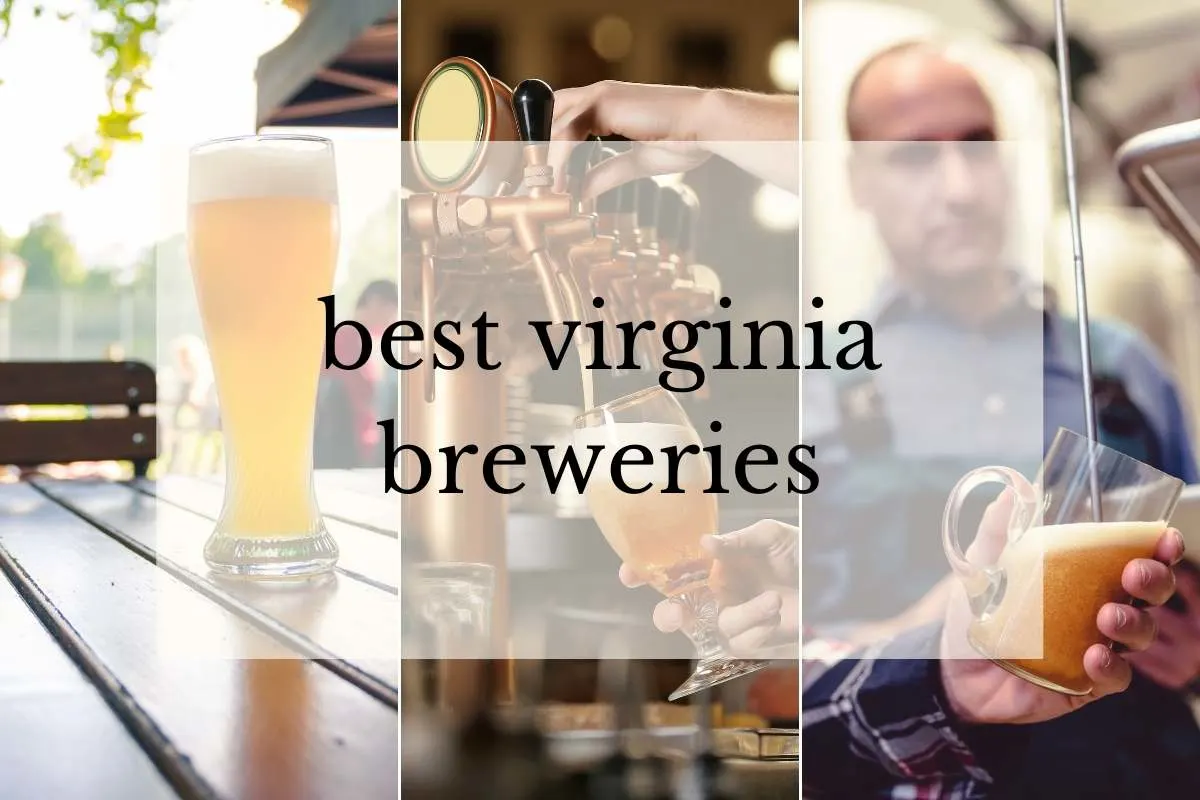 Our favorite Virginia breweries
🍻 Need a quick recommendation? Our top three are 1. Blue Mountain 2. Wasserhund 3. Lost Rhino.They all have full menus with good food, limited-release beers we love, and friendly owners and employees. Blue Mountain just gets bonus points for its gorgeous location.
You can find all rest below.
1. Big Lick Brewing Company
Big Lick Brewing Company, LLC is a nano-brewery established in Roanoke, Virginia, in 2012. The brewery started small, with two employees and a 1.5 barrel brewing system. However, they have achieved great success and now operate with a 10 barrel brewing system. They pride themselves on using quality ingredients and state-of-the-art equipment to produce high-quality beers.
Big Lick Brewing Company is a local brewery in Roanoke, Virginia. It offers a variety of beers for purchase, as well as its creations. The brewery also has a wide range of food items available for sale, making it the perfect place to spend an afternoon or evening.
2. Beltway Brewing Company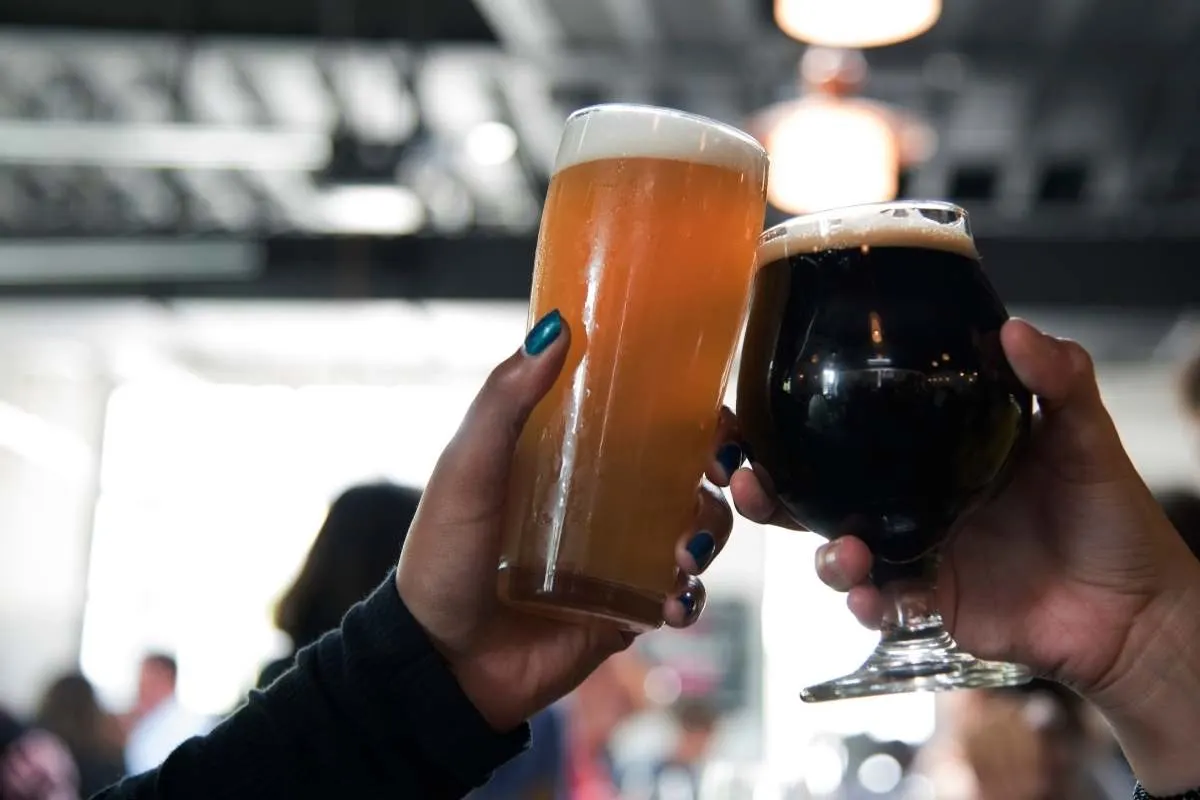 Beltway Brewing Company is a contract brewing, partner brewing, and private label beer brewery located in Sterling, Virginia. They have the unique honor of providing beers on draft that You can't find anywhere else in the country.
Beltway Brewing Company is a great place to go if you're looking for good beer and food. They have a variety of beers to choose from and food that can be ordered from the brewery or taken out.
3. Caboose Brewing Company
Caboose Brewing Company is a brewery located in Vienna, VA, with another popular location in Fairfax. It was founded in 2015 and has become a popular spot for beer lovers in the area. The brewery offers a variety of beers, including IPAs, stouts, and lagers.
Caboose Brewing Company is one of the best breweries in Virginia. It is located in Ashburn and offers excellent craft beers on tap throughout the year. at the world beer cup. They also offer tours and tastings of their beer, so you can learn more about how they make their beer and taste some of their award-winning brews.
Here's their website. The brewery has won a gold medal for its Vienna Lager, so you know that their beer is definitely worth trying.
4. Lost Rhino Brewing Company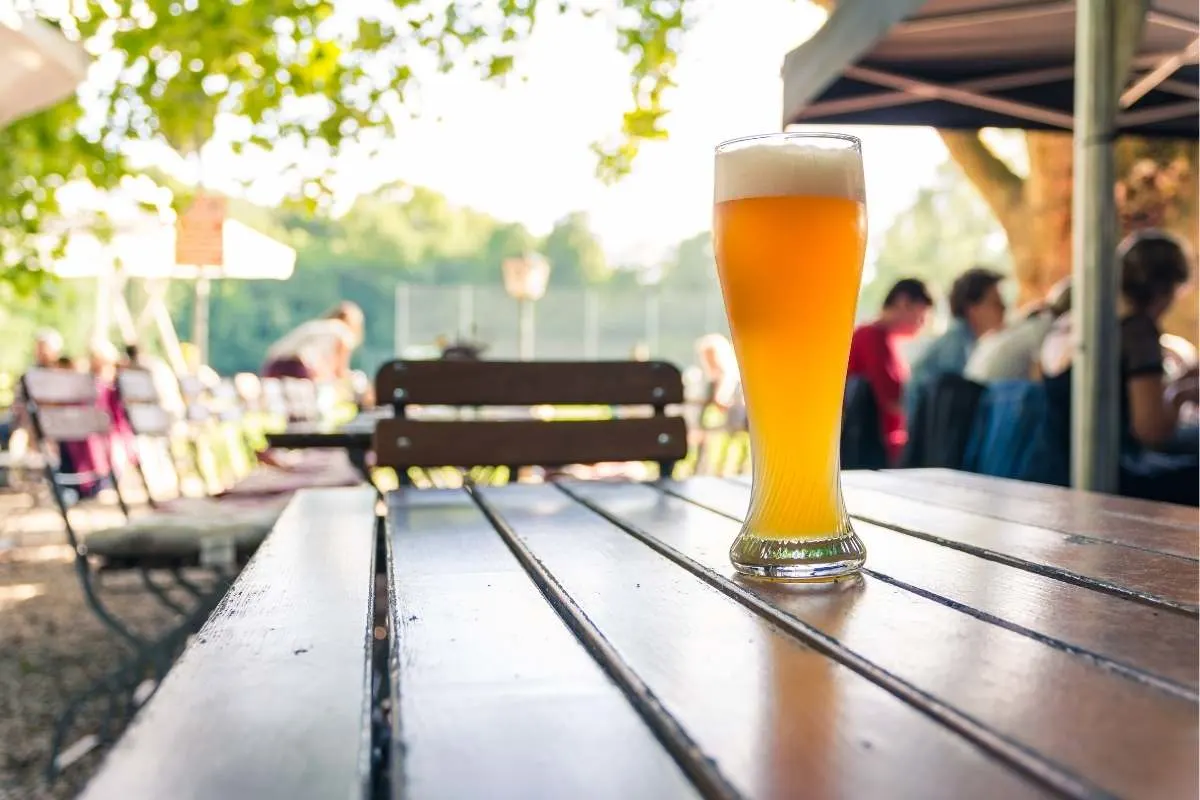 Located in Ashburn in Loudoun County, Lost Rhino is one of our top picks. They have an amazing menu with surprisingly delicious hot dogs, and some of the best beers of anyone on the list.
They have a delicious (non-alcoholic) root beer that kids will love, too.
If you're looking for a Northern Virginia brewery, this is a great pick.
5. Blue Mountain Brewery
Blue Mountain Barrel House is a brewery in Afton, VA. It is the first brewery in Nelson County and has won gold medals at the Great American Beer Festival for its Full Nelson Virginia Pale Ale and Blue Reserve beers.
The restaurant specializes in barrel-aged beers and offers tours of its brewery on select Saturdays. The Blue Mountain Barrel House has a bar area and a dining room.
If you're looking for beautiful scenery, this is your spot. Nelson County is the perfect small town for enjoy Virginia's Blue Ridge mountains.
Blue Mountain brewery has a full menu, (including a kids menu!), and is open every day except Monday.
6. The Virginia Beer Company
The Virginia Beer Company is a brewery located in Williamsburg, VA. It was founded in 2013 and offers a variety of beers, including IPAs, lagers, and stouts. Like most craft breweries, you'll find clever names and cute labels, but The Virginia Beer company is probably the very best at this.
Some of their most popular picks: Saving Daylight and a Beer About Nothing.
What you'll really love about this location is their outdoor beer garden: a cozy and friendly spot where you can munch on food from food trucks and enjoy your samples.
Unlike many breweries, they're open seven days a week.
7. Wolf Hills Brewing Company
Located in Abington, in the heart of Virginia's Blue Ridge mountains, this brewery has a casual atmosphere and great craft beer.
8. Port City Brewing Company
They offer a full lineup of excellent brews at their taproom and state-of-the-art brewing facilities a few miles outside historic Old Town Alexandria..
On tap, you'll find plenty of classic German styles as well as a sprinkling of some of the more popular types of today. There is no dining room, but the tasting room is welcoming and open most days. (Try their Colossal X beer; it's super popular and delicious.)
See their hours and limited release beers here.
9. Crooked Run Brewing
Crooked Run Brewing is a Northern Virginia brewery with two locations in Leesburg and the other in Sterling. They have weekly releases of new beers, so you can always find something new and exciting to try. Crooked Run Brewing has up to 12 unique brews on tap at any time, making it an excellent spot for beer lovers looking to explore new flavors.
Crooked Run Brewing is one of the most popular breweries in Virginia. It has a lovely outdoor patio area surrounded by a beautiful garden with hops and berries. The brewery also has a wide variety of beers on tap, so there's something for everyone to enjoy!
This is another brewery with a great food menu, including a delicious weekend brunch.
10. Rising Silo Brewery
Rising Silo Brewery is a Virginia-based brewery that was founded in 2016. The brewery's name comes from the idea of a rising generation of farmers and artisans who are committed to sustainable agriculture and artisanal production.
This brewery has our favorite beers, especially the Blue Heifer flavored with blueberries. They have a menu that changes seasonally and is farm-inspired.
11. Starr Hill Brewery
Starr Hill Brewery is one of the largest craft breweries on this list, with four Virginia locations and a nationally distributed beer. The brewery was founded by Mark Thompson and Kristin Dolan in the late 1990s. They are well known for their wide variety of beers, including IPAs, porters, stouts, and lagers. The brewery's year-round beers are always available, but many visitors enjoy their seasonal releases the most.
The Starr Hill Brewery is a popular spot for beer lovers in Virginia. Of all their locations in central Virginia, our favorite is Crozet: food trucks are often there, and there's a cute patio with views of the Blue Ridge Mountains.
Be sure to try their famous Northern Lights IPA, one of their most popular choices.
Find out more about Starr Hill.
12. Wasserhund Brewing Company
Wasserhund Brewing Company is a brewery in Virginia Beach born from an unceasing love for dogs and German beers. The exceptional quality of their beers is matched only by the sensational artisan pizzas that come out of the custom-built, wood-fired brick oven.
Visitors to Wasserhund Brewing Company will enjoy a variety of refreshing beers, including the Doggy Paddle IPA, Purebred Pilsner, and Oktoberfest.
We love this brewery. It's kids and dog friendly and has one of the best food selections on the list, serving appetizers and pizza. Don't miss the Jumbo Beer Pretzel – served with Wasserhund's Beer Cheese or Mustard.
.
13. Back Bay Brewing Co.
Back Bay Brewing Co. is a brewery in Virginia Beach, VA. The brewery partners bring a unique skillset and passion for brewing the finest craft beers. They also serve a big selection of hard cider, which is excellent for those of us who don't love craft beer.
Back Bay Brewing Co. is a brewery and taproom located in Virginia Beach. The taproom has a beachy, rustic design and an atmosphere that is always laid-back. The interior's equipped with a long bar, picnic-bench-style tables, and an old Atari arcade game. They offer a variety of year-round beers on tap and seasonal brews.
They have two locations: Oceanfront and Farmhouse. (We like Oceanfront best!)
14. James River Brewery
The brewhouse and taproom are located in the cute town of Scottsville near Charlottesville. JRB focuses on brewing approachable, flavorful beers for all craft beer lovers to enjoy.
James River Brewery's most popular brews include the Green-Eyed lady and our favorite, the Oatmeal Porter. They have a rotating selection of seasonal beers too.
One of the best things about this brewery is the laid-back atmosphere: pets are welcome, and there's live music a few times a week. If you find yourself in the area, it's worth a visit.
Find out more about them here.
15. Great Valley Farm Brewery
Great Valley Farm Brewery is a family-owned and operated brewery located in Natural Bridge, near Lexington (one of our favorite Virginia mountain towns!). What began as a farm mainly growing medicinal and culinary herbs grew to include a field dedicated to producing hops for the farm's new brewery venture.
They also sell wine and have a constantly changing rotation so that you can enjoy something new with every season.
These local breweries are ALL great choices
If you're looking for a fun day out, Virginia's breweries are the perfect option. With a variety of locations, beer styles, and atmospheres to choose from, there's something for everyone. We hope this list has helped you get started on your brewery tour of Virginia!