Now you're planning to go to Virginia, and you're thinking to yourself, 'where on earth can you go that isn't expensive' you'll come to find that overpriced hotels aren't your only options. Virginia is home to a rich natural and cultural beauty, so you're spoiled for choice when it comes to cheap accommodation.
If you're intent on finding out which are the cheapest places to stay in Virginia, then read on!
1. Why Not Try Exploring The Woods In Virginia
With twenty-nine National Parks, Virginia is a great choice when it comes to vacationing anywhere in the woods. Some of the most famous sites on the East Coast lie in its National Parks, including the gorgeous Appalachian Trail and the iconic Blue Ridge Parkway stretching for four hundred and forty-nine miles.
Since the state of Virginia is famous for its Pinterest-worthy autumnal forests and fantastic wildlife, it makes a lot of sense to try the woods when you're considering where to stay. So, pack your tent and marshmallow smores and head along to your nearest woods!
Camping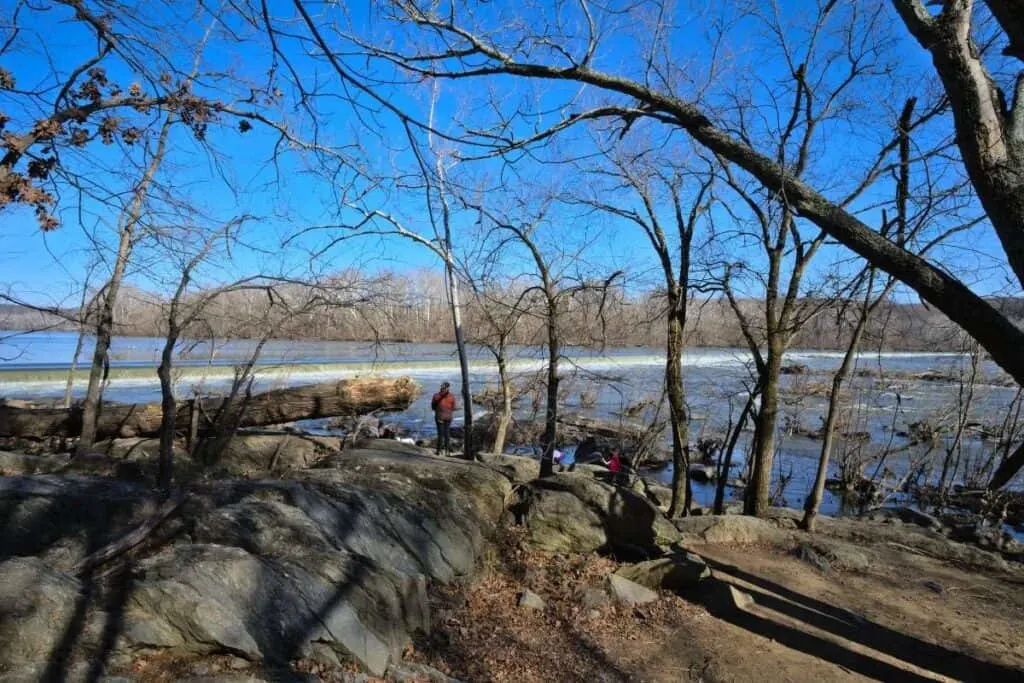 Camping is the utmost best suggestion for this neck of the woods, with Virginia having over 2000 campsites. This wide range of choices offers many experiences that can accommodate your budget and preferences, from deep woods camping to more simple and easily accessible family-friendly sites.
For those who are residents of Virginia, the rental rates for using primitive camping sites, those being ones without electrical or plumbing access, the access rates range from $10 to $25.
And for those who aren't residents, it's about $18 to $25. For both options, the transaction rate fee is fixed at $5, and Virginia state tax rates will, of course, apply.
If you're more into glamping or can't do without a good shower, most Virginian National Parks offer access to plumbing and electricity features at between $35 to $40 for residents and $40 to $47 for non-residents.
And to top it off, most overnight camping sights, besides False Cape, allow for you to bring your dog, so there's a need to get a pet sitter for when you leave your precious pup at home.
Camping is a great alternative to more expensive accommodation options with the added beauty of nature and all the activities that it presents. Hiking, fishing, hunting, foraging, swimming, or simply just telling ghost stories at a smoldering campfire are just some things you can do in Virginia's many parks!
For some great camping stays, the choices in Virginia are almost overwhelming. Why not try the majestic Shenandoah National Park, Great Falls National Park, home to the iconic Potomac River, or the lovely Prince William Forest Park, a nature reserve home to trickling streams and quaint bridges.
Log Cabins, Lodges, And RVs
So, you want a bit more of a cozy experience without having to worry about the local wildlife getting into your snacks, weird weather conditions, or those pesky mosquitoes.
Many of Virginia's National Parks offer excellent log cabins to be rented at affordable rates, usually ranging between $100 to $150 per night with two bedrooms, depending on whether you choose to visit during the prime season or the off-season.
Air BnB also offers a wide range of RV accommodation, some fully decked out to include Wi-Fi, showers, stoves, and TV. This usually ranges from $100 to $145 per night. These are excellent options for those who have very small children or for those who basically want to stay in a home away from home.
Some of Virginia's National Parks also have rentable Yurts with cooking grates, picnic tables, and patio areas. These don't have electricity and only have campground bathroom access; however, they are a rustic and more affordable alternative to camping in a tent or choosing to stay in an RV.
The rental rates for yurts usually range from $75 to $101 per night; however, these sites usually do not allow pets to be present.
2. Head Off To The Beach In Virginia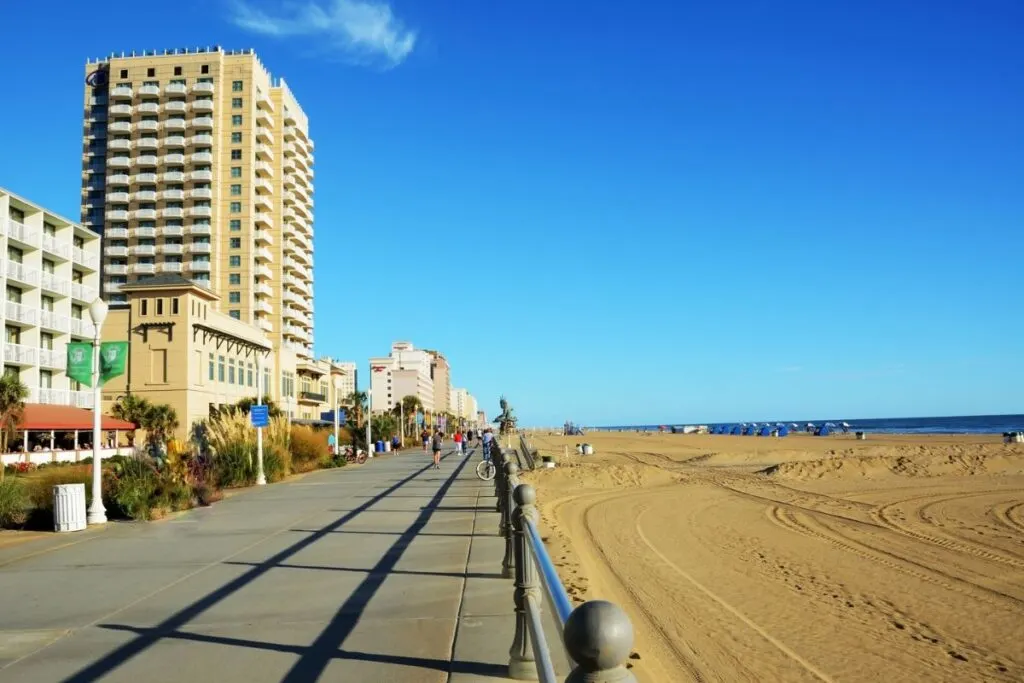 Now, if you want to get a healthy dose of sea air Virginia is the place to be! Hotels, beach houses, resorts, and bed and breakfasts are your best bet for a cheap and enjoyable vacation by the sea.
Chesapeake Bay
If you're in the Chesapeake Bay, why not sample some of Virginia's nature and wildlife through camping. The Chesapeake Bay area is also one of the first places that English colonists visited in the 17th century, so it has many US historical sites along with oodles of natural beauty to discover.
At First Landing State Park, you have access to 2700 acres of hiking trails with standard camping rates ranging from $30 to $35 and campsites equipped with water and electricity ranging from $40 to $46 depending on the time of year.
Or, if you're feeling a bit adventurous, catch the ferry from Onacock, Virginia, to Tangier Island, found in the Chesapeake Bay. It's only one hour long each way though it really is far away enough from everything to provide a peaceful, relaxing getaway.
Virginia Beach And The Surrounding Area
One of the state's most popular attractions, Virginia Beach naturally has a lot of choices when it comes to accommodation. For some budget-friendly options, head on over to Air BnB or Trip Advisor. These would ultimately be your best bet for finding a place that has good reviews but won't affect your wallet.
Alternatively, you could also just book a stay at one of the many motels that are in the area, such as the Red Roof Inn or the Travelodge Wyndham, both found near Virginia Beach. These are some of the cheapest motel options near the beach at around $80 per night for one room.
3. Spend Some Time In The Virginian Countryside
Country living really gives you the best of both worlds when it comes to vacationing, i.e., some time away from the noise of the city but from the comfort of rustic little towns and farmsteads. Farmer's markets, museums, and hiking trails are just some of the many things you can do here.
Try a jaunt to Hot Springs, a tiny, aptly named town in Virginia known for its many natural hot springs with many local spas, some with pretty affordable spa treatment options starting at around $17 per person.
For accommodation, try the many camping grounds at Douthat State Park priced at $35 for state residents of Virginia and $40 for Non-Virginia residents. This includes electricity and water features, allows pets, and gives you access to the 50-acre lake, four miles of streams, picnic areas, and boat rentals.
And for the water-lovers, look no further than Smith Mountain Lake State Park, with Virginia's second-biggest freshwater lake. Lying 40miles from Roanoke, this park has an abundance of activities. Water-skiing, swimming, fishing, and boating are the things that this park is truly known for!
4. Get To Know Virginia's History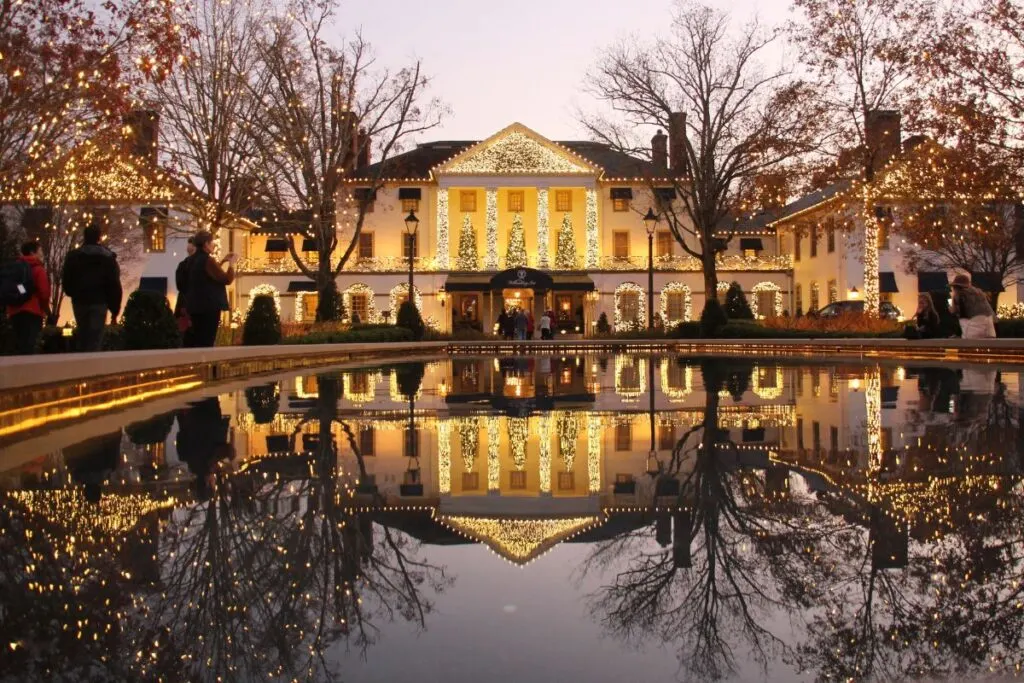 Anyone who knows their stuff about Virginia's history would know that it was part of the first thirteen colonies that would later go on to make up the east coast of the modern United States.
Therefore, with a state history dating back to the early 17th century and having up to 18 000 years of human occupation, it really comes as no shock that Virginia is the perfect state for history and culture buffs!
Colonial Williamsburg is the place to be with guided tours along with the Historic Jamestown settlement and various museums to the accurate replica of the Governor's Palace equipped with beautiful gardens and informative panels about the original owner.
Conclusion
Now that you're acquainted with what there is to do in Virginia and how to find cheap places to stay, you can explore this gorgeous state without having to spend too much. After all, the most important thing is really the memories you'll make once you're there!
You'll also love