Virginia is for lovers of adventure. The state is packed with mountains, hikes, and trails galore- making it the perfect place to get your outdoor fix.
If you're looking for an adrenaline rush, try one of our many ziplines or go whitewater rafting down the James River. Or, if you're looking to take things a little slower, take a leisurely stroll through Shenandoah National Park or explore one of Virginia's many vineyards.
No matter what you're looking for, you'll be sure to find it in Virginia. So what are you waiting for? Get out there and explore!
1. Kayaking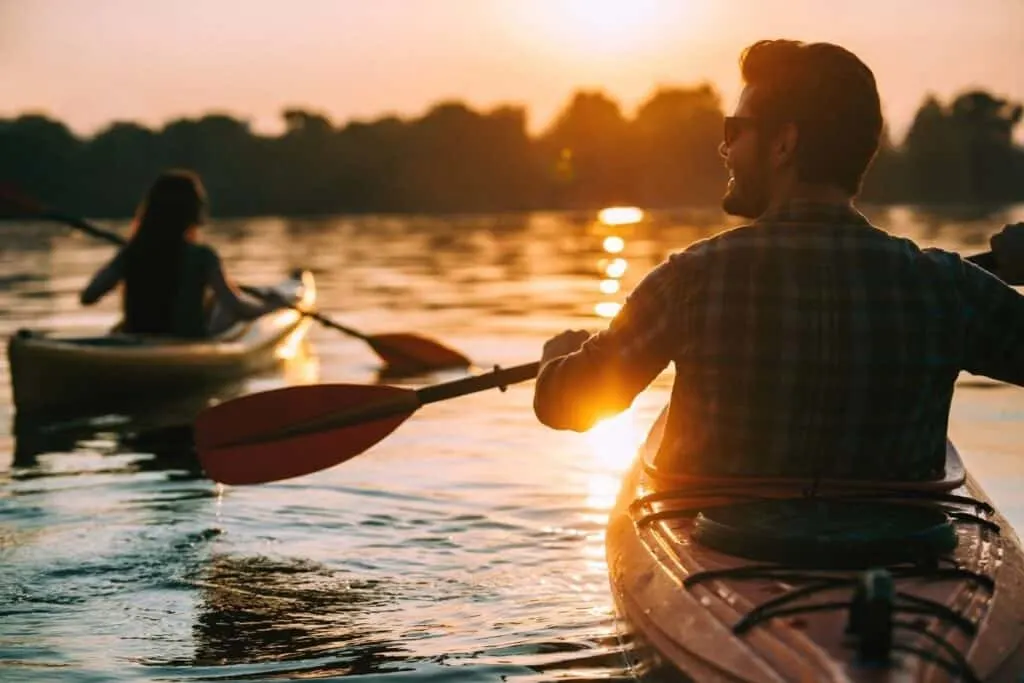 Richmond is known for its historic rapids on the James River. If you're looking for a fun and challenging kayaking experience, rent a kayak from Riverside Outfitters. You can explore the river on your own or take one of their group tours.
The section of the James that rushes through Richmond is full of exciting and challenging rapids. Kayaking through these rapids is a great way to start your adventure. You'll get to see some beautiful scenery while you're at it!
If you're not too intimidated by the rapids, white water kayaking can be a lot of fun. West Virginia has some great places to go kayaking if you want to try something new. There are many scenic lakes in this area that are perfect for exploring by kayak. Sutton Lake and Beech Fork Lake are two of the most popular lakes in the area.
2. Canoeing
The Shenandoah River is a beautiful and scenic river that offers plenty of opportunities for outdoor activities such as canoeing, kayaking, and paddleboarding. The river is located in Front Royal, VA, which is about an hour northeast of Washington D.C. There are camp sites and lodges scattered throughout the park along the river, making it the perfect place to spend a weekend or longer enjoying the outdoors.
3. Hiking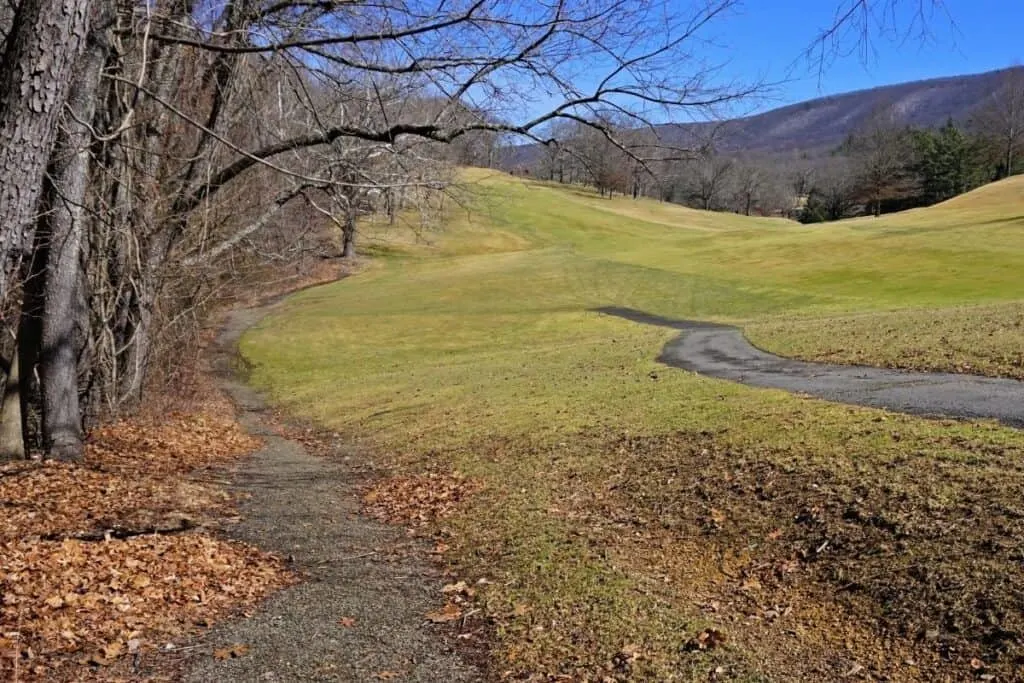 If you're looking for a way to feel more alive, look no further than hiking. Virginia is home to some of the most beautiful landscapes in the country, and there's no better way to experience them than on foot. Whether you're a beginner or an experienced hiker, there's something for everyone in Virginia.
The Appalachian Trail winds its way through the state, providing opportunities for hikers of all levels. If you're just starting out, try one of the many shorter trails that are available. More experienced hikers can tackle longer routes such as the AT or Mount Rogers National Recreation Area.
No matter what route you choose, you'll be treated to stunning views of the Blue Ridge Mountains, Shenandoah Valley, and other parts of Virginia. So lace up your shoes and get ready for an adventure!
4. Discover George Washington and Jefferson National Forests
The George Washington and Jefferson National Forests are located in the state of Virginia. These two forests offer visitors over 1 million acres of land to explore! There are plenty of trails to choose from, including Strickler Knob (which offers 360 degree views) and a lot more.
The most popular trails can be found in the George Washington National Forest, while the Jefferson National Forest is home to the sacred Native American site.
5. Mountain Biking
Mountain biking has become a popular activity in West Virginia because it is a great way to enjoy the outdoors. There are trails for all levels of riders, so everyone can have a good time. You can find easy grade trails at the Rails, Trails, and Towpaths as well as more advanced options in the state parks and forests.
Mountain biking is found in different places depending on preference. Some people prefer to stay close to home, while others like to explore new areas. You can find mountain biking trails at the Snowshoe Mountain Resort bike park, Blackwater Falls State Park, Kanawha Forest, and other areas in West Virginia .
6. Rails to Trails
Rails to Trails is a program that converts abandoned railroad tracks into public trails for biking, hiking, and jogging. These trails provide a safe way for people to enjoy the outdoors without having to worry about traffic. Rails to Trails is a great resource for people who want to get outside and explore their state or country.
Rails to Trails is a great way for families to spend time together outdoors. The trails are generally easy, making them perfect for beginners. They're also a great way to get some exercise without having to go to the gym.
7. Hang-Gliding the Eastern Shore
The Eastern Shore of Virginia is a great place to go hang-gliding. There are many beautiful places to fly, and the people in the area are friendly and welcoming.
In addition, there are plenty of other activities to enjoy in the area when you're not soaring through the sky. There's something for everyone on the Eastern Shore!
8. Tear It Up on ATV Trails
West Virginia is a great place to ride ATVs. With miles and miles of trails, there's something for everyone. The Hatfield McCoy Trail System is one of the best in the state, with plenty of trails for all levels of riders. You can stop in different towns along the trail system to eat and sleep.
If you're looking for a new challenge, try out Haysi's Ridgeview addition. It adds over 60 miles of ATV trails that are perfect for dirt bikes, mountain bikes, and ATVs. There are also a variety of trails for all levels, making it easy to find the right one for you.
ATV rentals are offered through outfitters in West Virginia so you can tear up the trails without having to bring your own machine. And don't worry if you're not an experienced rider–the steep terrain is perfect for beginners too!
9. Road Cycling
Road cycling is a hugely popular activity, and for good reason–it's a great way to see the world around you. Fortunately, Virginia is home to some of the most beautiful roads in the country, and they're perfect for cyclists of all levels.
The Blue Ridge Parkway and Skyline Drive are world-renowned routes that wind their way through the mountains of Virginia. These routes provide breathtaking views from every angle; riders don't have to worry about traffic issues or finding the perfect route on their own because these roads already exist.
If you're looking for an easy cycling option with a downhill slope, look no further than Virginia's rail-to-trail. This trail provides miles of paved pathway that make it perfect for beginners or anyone looking for an easy ride. Plus, since it follows an old railway line, there's hardly any uphill riding to be done!
If you're looking for something more adventurous, consider checking out The Virginia Creeper Trail located in Southwest Virginia. This 35-mile trail winds its way through the Appalachian Mountains, and it's perfect for experienced cyclists.
10. Paddleboard
If you're looking for a fun and active way to explore Virginia, paddleboarding at Claytor Lake State Park is a great option. The park offers rentals, lessons, tours and classes like SUP with your Pup. You can enjoy the beautiful views of the lake while getting a workout in. And don't worry if you're a beginner – the staff is happy to help beginners get started.
Claytor Lake State Park is also a great place to birdwatch. There are many types of birds and found at the sanctuary. So bring your binoculars and enjoy some wildlife spotting along with your paddleboard trip. Just be sure not to camp on the lake, swim or have fires for environmental purposes – there's running water and restrooms included in the canoe-in only reservation site at Claytor Lake State Park!
11. Camping
Camping is a great way to enjoy Virginia's beautiful outdoors. However, there are a few things you need to know before hitting the trails. First and foremost, camping permits are required for all backcountry camping in Virginia. This means that if you're planning on pitching your tent or sleeping under the stars away from any developed campgrounds, you'll need to get a permit first.
The good news is that there are plenty of great places to camp in Virginia's wildlands. The bad news is that many of these spots are difficult and steep to access, so make sure you're physically prepared for the challenge. If you're not up for roughing it, consider one of the state's many resort-style campgrounds instead.
Regardless of where you choose to camp, always remember to practice Leave No Trace Principles and pack out everything that you bring in with you.
You'll also love
Conclusion
Overall, outdoor activities in Virginia offer something for everyone. From easy biking and hiking trails to more challenging options like paddleboarding and camping in the backcountry, there are plenty of ways to get out and enjoy the state's natural beauty. So get out there and explore everything that Virginia has to offer!