Virginia has pretty mild winters, making it a great state to explore during the colder months. Pretty much anything you do other times of year around here you can do from January through March. That said, there are certain places that are tailor-made for wintertime adventures. Here are some of the best.
1. Mountain Resorts
Mountain resorts are a great way to enjoy the area in all four seasons. There are many amenities that are available at resorts, from skiing and snowboarding to fishing, canoeing, kayaking and rafting. The nearby resort of Massanutten is perfect for winter activities like skiing, snowboarding and ice skating!
2. Best Winter Hikes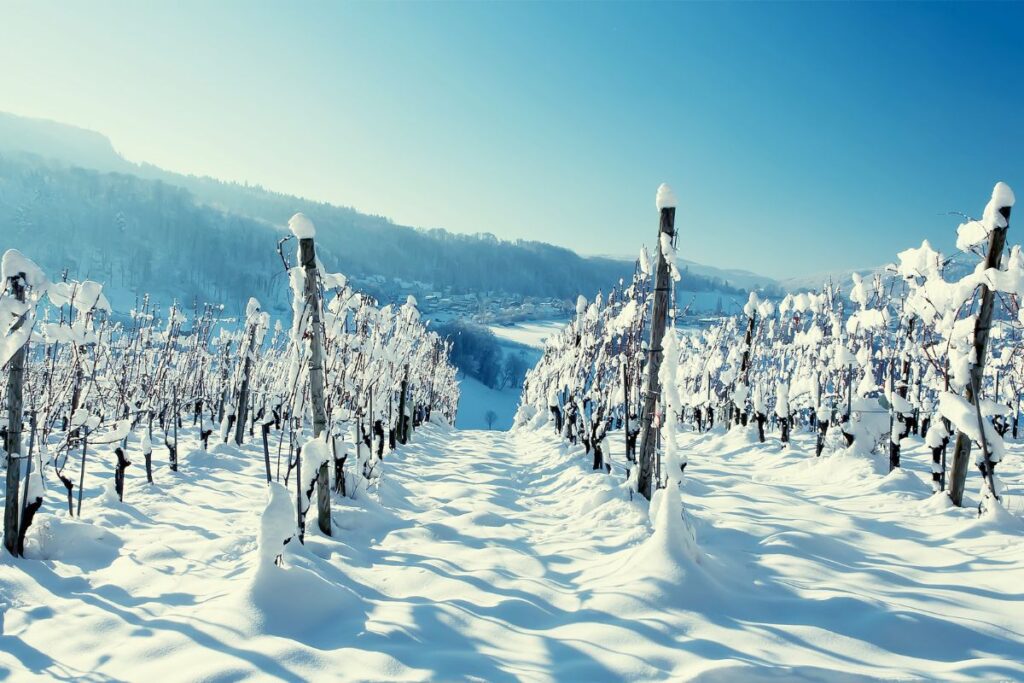 There's no need to hibernate during the winter months! In fact, there are plenty of great activities to enjoy in Virginia Beach and the surrounding areas. One of our favorites is hiking – especially during the winter when the trails are quiet and peaceful.
If you're looking for a little inspiration, we've put together a list of some of our favorite winter hikes in Virginia Beach. These trails will take you through beautiful forests, past rushing waterfalls, and along stunning ridge lines. So lace up your boots and get ready for an adventure!
The best part about hiking in the winter? The views are often spectacular! Here are a few of our favorite spots:
First Landing State Park
This park offers over 20 miles of trails that wind through forested areas and beside waterways. There's something for everyone here, from easy nature walks to more strenuous hikes.
False Cape State Park
This wild and undeveloped park is located on the Eastern Shore, offering hikers access to pristine beaches and coastal marshes. It can be accessed by car or bike only – so be prepared for a workout!
Pocahontas State Park
This park is home to hiking trails that range from easy to difficult. You'll find beautiful forests, river crossings, and stunning vistas here.
3. Romantic Getaways
There's no time like the present to plan a romantic getaway for you and your loved one. The key is to find a destination that offers plenty of charm and enchantment, and what could be more charming than Virginia during the winter? From cozy bed-and-breakfasts to luxurious hotels, Virginia has something to offer everyone.
One of the best things about taking a romantic getaway before the winter is that you can enjoy all of the sights and sounds without having to deal with crowds or bad weather. And if you're looking for some added relaxation, why not check out one of Virginia's many spas? The Salt Foot Sanctuary and Spa Services are among some of the most popular, offering an unforgettable experience for couples.
4. Ski Resorts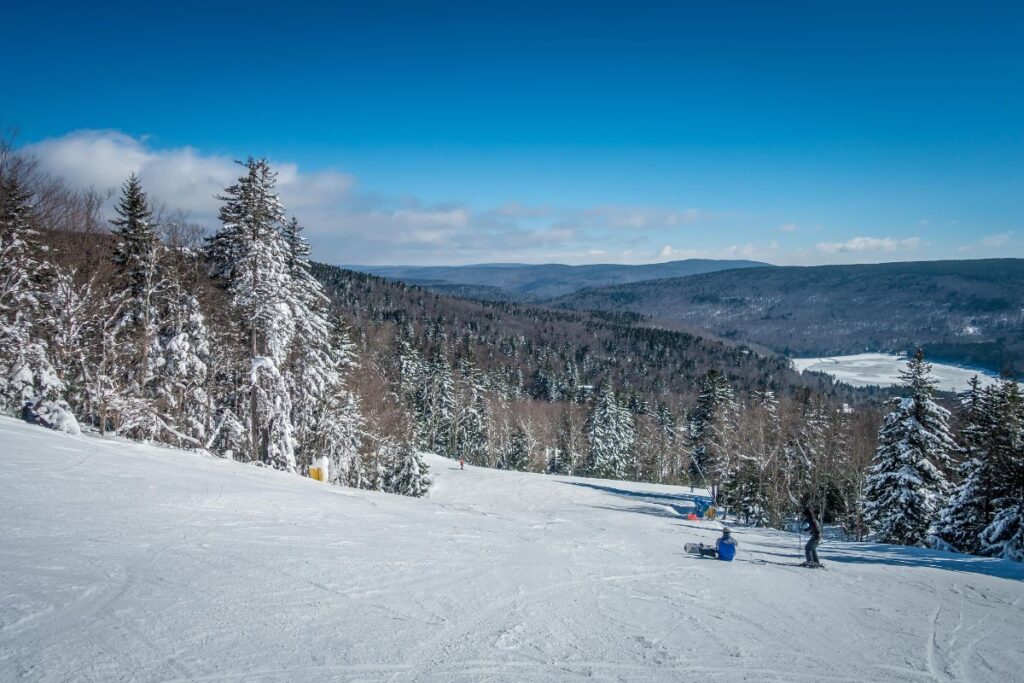 If you're looking for a great ski resort to visit this winter, Virginia has you covered. 
Virginia offers more skiing opportunities than any other state in America, so whether you're a beginner or an experienced skier, you'll find what you're looking for here. Snowshoe Mountain Resort, and Sugar Hollow Resort are some of the ski resorts available in Virginia. The average annual snowfall at these resorts is around 200 inches per year – so be prepared for some powdery fun!
5. Winter in Virginia's Blue Ridge
Winter is a great time to explore the Blue Ridge Mountains and enjoy all that Virginia has to offer. There are many events and activities taking place during the winter months, including romantic dinners. 
The winter in the Blue Ridge Mountains can be cold and snowy, but it's also a beautiful time of year. The snow-capped peaks and frozen waterfalls are breathtaking, and the skiing and snowboarding are some of the best in the country. If you're looking for a winter getaway that's both scenic and action-packed, the Blue Ridge Mountains are the perfect destination.
6. Visit a Winery, Distillery, or Brewery
Virginia is home to many wineries, distilleries, and breweries. And while many of these businesses close down during the winter months, there are still plenty that remain open. Charlottesville and Albemarle County are two great places to start your tour.
When visiting a winery or brewery in Virginia, be sure to check for business hours ahead of time. Many establishments have different hours depending on the season. Plan your trip accordingly and you're sure to have a great time!
7. Museums and Galleries
Museums and galleries are great places to visit during the winter. There is likely to be less traffic during this time as fewer people visit these places. In addition, many museums and galleries offer virtual tours so that you can still enjoy the experience even if you cannot physically go there.
The Kluge-Ruhe Aboriginal Art Collection is a local museum in the downtown mall which is worth checking out. It is the only museum outside of Australia solely dedicated to the study and exhibition of Indigenous Australian art.
Second Street Gallery provides space for art with no restrictions on medium or style. It has become one of Charlottesville's most important cultural resources.
If you are looking for something faith-based to check out, then consider going to one of Fairfax County's religious museums such as The National Museum of American Jewish Military History or The Saint John Paul II National Shrine.
Museums offer a glimpse into different cultures, art styles, and time periods in history. They are a great place to learn about the world around you and to expand your knowledge. Art galleries show amazing works of art from different artists around the world (and sometimes contain hidden gems). They can be a great way to spend an afternoon or evening.
8. Whale Watching in Virginia Beach
Rudee's Tours
Rudee's Inlet is the southernmost point of Virginia Beach and is a popular destination for whale watching. In search of whales, dolphins, seals, and seabirds along the Atlantic coast, our knowledgeable skipper and crew will take you on an educational adventure. The thrill of these excursions is seeing humpback whales breach, flap their flippers, or slap their tails. Watch as the world's biggest marine animals swim by!
Virginia Aquarium Winter Wildlife Boat Trips
This tour will take you out into the ocean to see winter wildlife, including whales, dolphins and porpoises. The trip is a great opportunity to learn about the different water activities and wildlife in Virginia.
First Landing Charters
First Landing Charters offers a unique whale watching experience in Virginia Beach. This trip begins in the Lynnhaven Inlet and heads out the Chesapeake Bay. You'll have the opportunity to see humpback whales, dolphins, and other marine life up close! 
9. Indoor Fun with Kids
There are a lot of indoor fun centers for kids. These places offer a variety of activities that can keep your little ones entertained for hours on end. The best part is that most of them are affordable, and some even offer discounts if you purchase a membership.
One popular option is the Kids' Club at the Fairfax Corner shopping mall. This center has a large play area with slides, tunnels, and other obstacles, as well as an interactive water feature. 
Another great choice is Pump It Up in Richmond. This place offers inflatable bounce houses, games, and party rooms for kids of all ages. They also have special programs like Parents' Night Out or Toddler Time which give you a break from the kiddos without having to leave town.
10. Visit a Historic Town When the Crowds are Low
There's no better time to visit a historic town than when the crowds are low. Visiting in the winter means you can explore without having to worry about fighting for space or waiting in line. Here are some towns that are perfect for a winter getaway.
Alexandria, Virginia 
Alexandria is home to some of the most beautiful colonial-era architecture in the country. George Washington's Mount Vernon is a must-see, as is Gadsby's Tavern Museum and the Lyceum.
Williamsburg, Virginia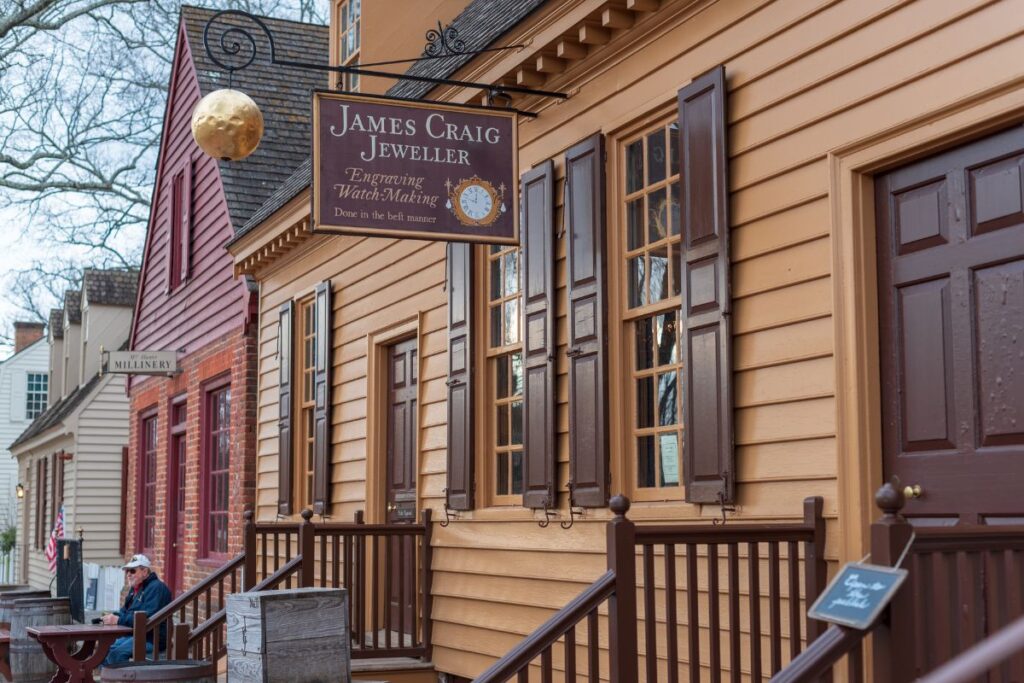 If you're looking for a town that's packed with history, look no further than Williamsburg. This colonial-era town is home to some of the country's best preserved buildings and historical sites like Colonial Williamsburg and Jamestown Settlement. There's also plenty of shopping and dining options in town.
Charlottesville, Virginia 
Charlottesville is a beautiful college town with a rich history. The University of Virginia is a must-see, as is Monticello. 
Virginia has a lot to offer visitors in the wintertime. From colonial-era towns to beautiful mountain scenery, there's something for everyone. If you're looking for a winter getaway, Virginia is a great place to visit.
You'll also love