The charm of staying at a bed and breakfast in Virginia cannot be denied. From the moment you walk in the door, you'll feel right at home. Many bed and breakfasts offer beautiful gardens, rocking chairs on the porch, and other amenities that make for a relaxing stay.
There are many reasons why bed and breakfasts are a great choice when visiting Virginia. For starters, bed and breakfasts offer a more personal experience than hotels. Guests can often enjoy home-cooked meals and get to know the innkeepers on a more intimate level. Additionally, bed and breakfasts are often located in charming historic buildings, adding to the overall atmosphere of your stay.
The Best Bed and Breakfasts in Virginia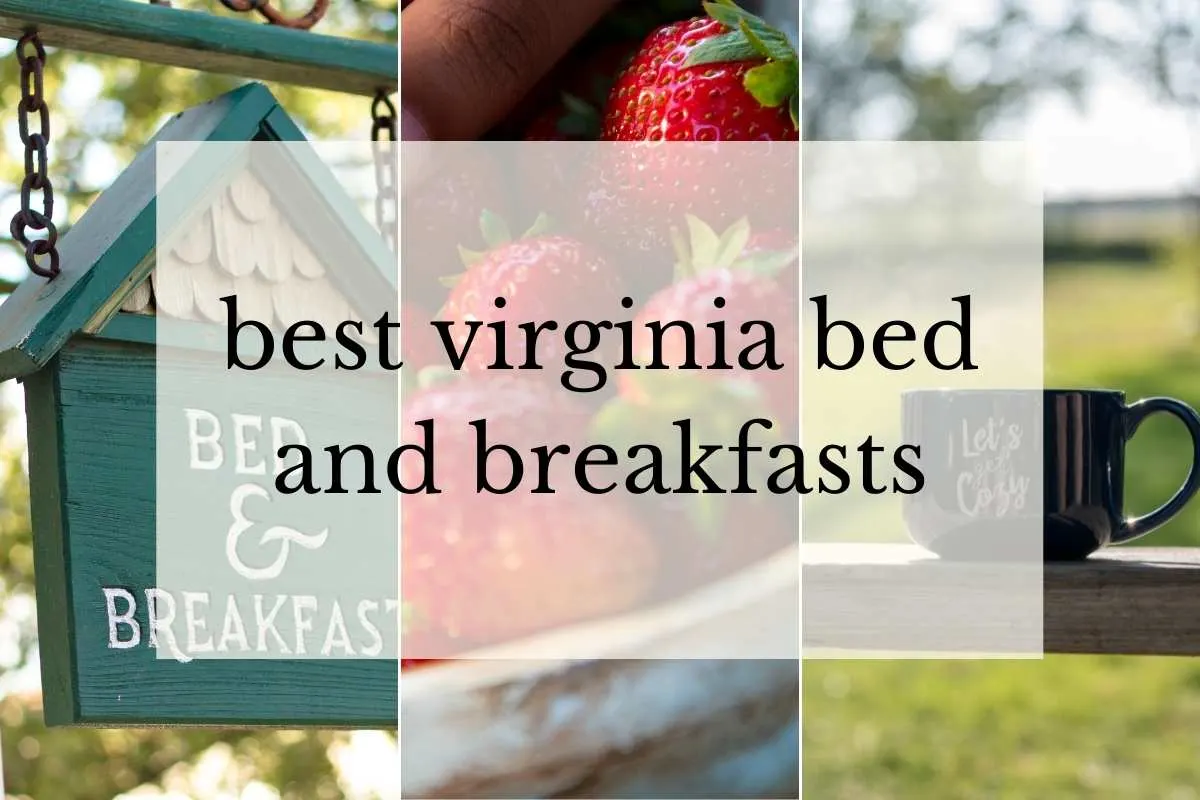 1. Richard Johnston Inn
The Richard Johnston Inn is a beautiful bed and breakfast located in Fredericksburg, VA. They offer a variety of amenities for their guests, including an amazing breakfast, beautiful guest rooms, and elegant lounges.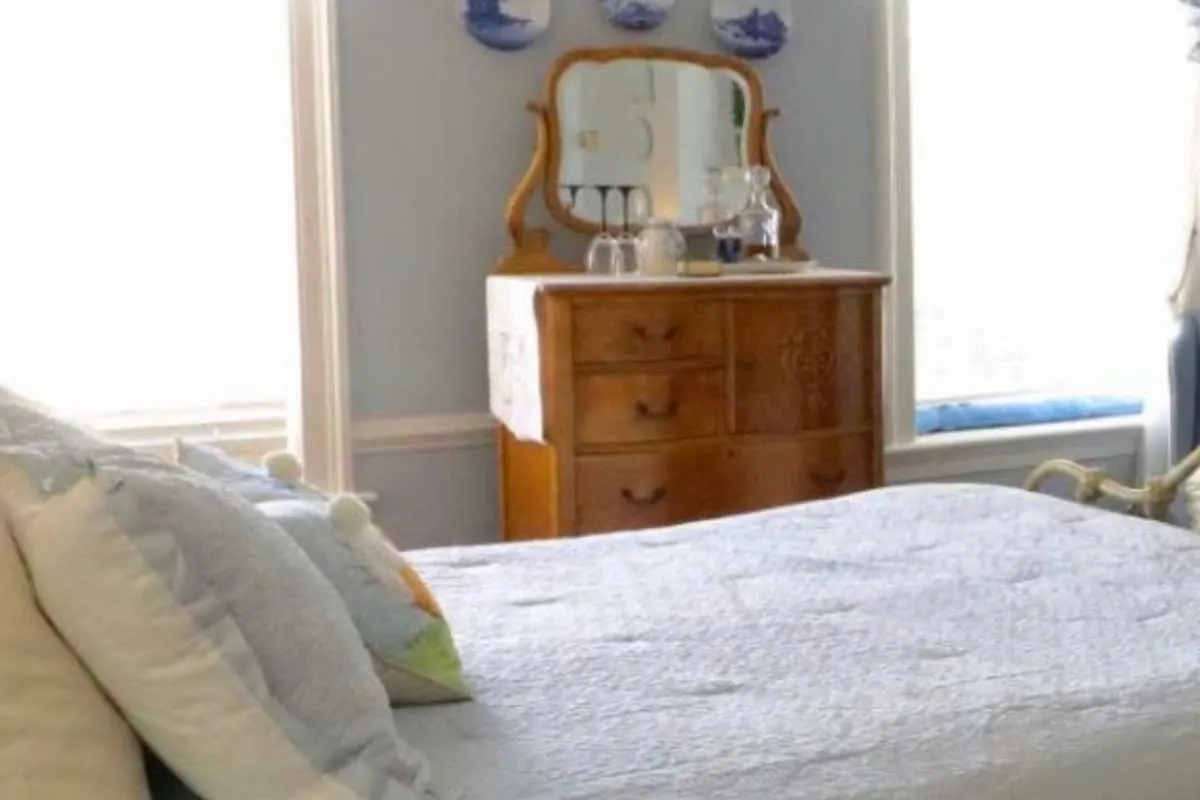 But the best thing here is the location. You are in the very heart of downtown Fredericksburg, one of the best historic Virginia towns.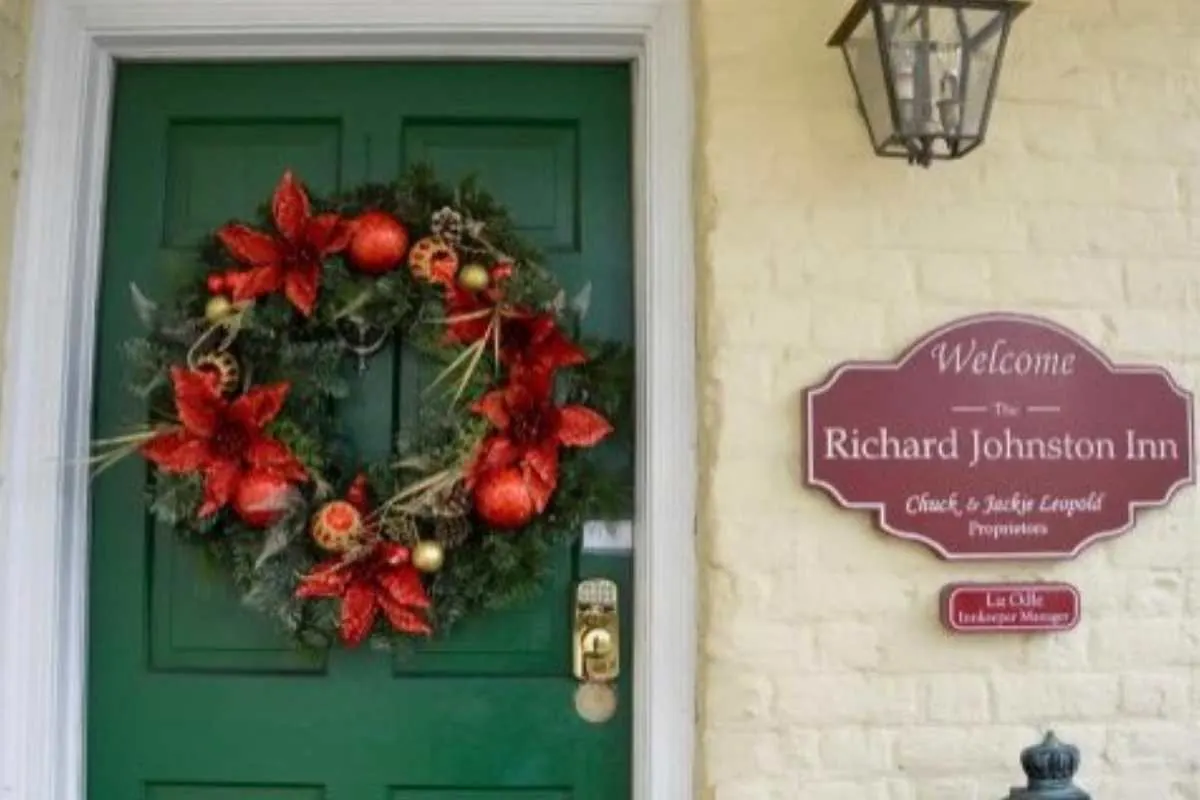 3. Brierley Hill Bed & Breakfast (Lexington)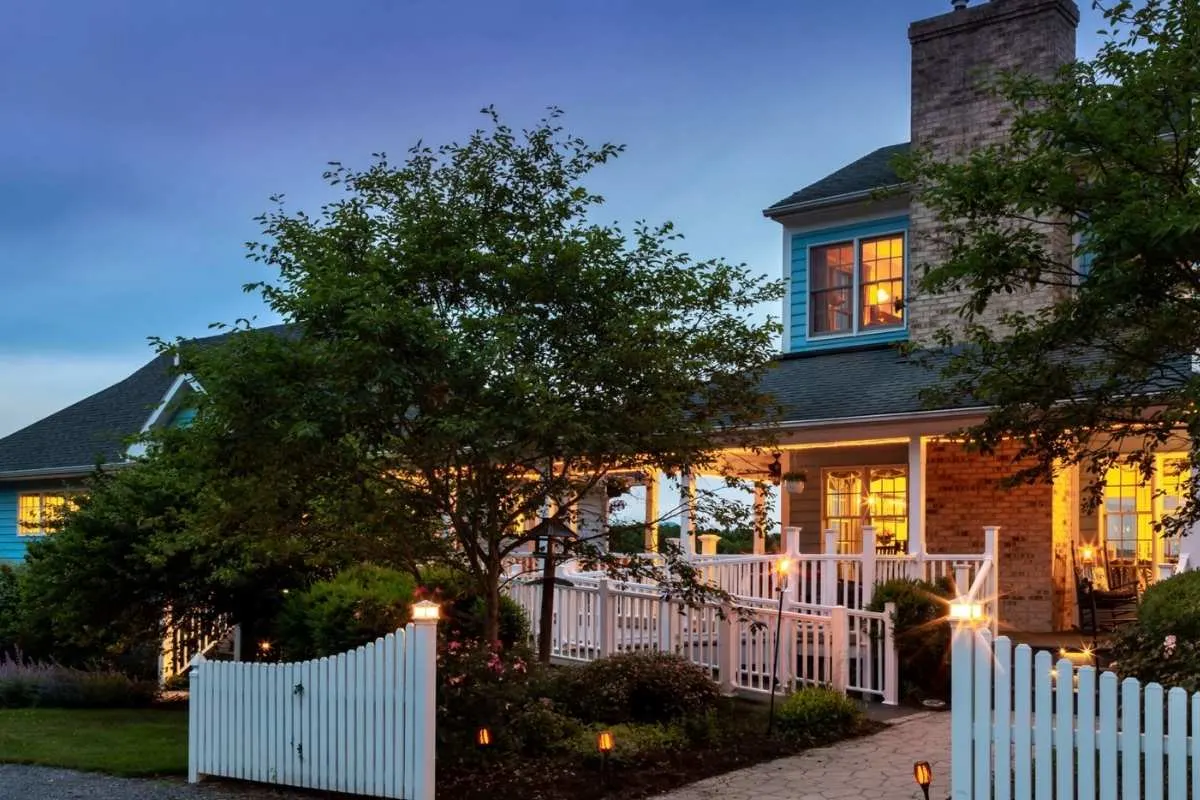 If you're looking for a luxurious and relaxing Bed & Breakfast in Lexington, VA, look no further than Brierley Hill. This exquisite property offers stunning views of the Blue Ridge Mountains and Shenandoah Valley, and there are six rooms available with private bathrooms, Whirlpool tubs, fireplaces, and balconies. Guests will enjoy total privacy and all the comforts of home at Brierley Hill Bed & Breakfast.
Brierley Hill is located just five minutes from downtown Lexington, making it the perfect choice for those who want to be close to all the action. You'll love spending your days exploring everything this charming town has to offer, then returning to your beautiful accommodations each evening to relax by the fire. And don't forget to take advantage of the property's incredible wrap-around porches!
You can contact them or book online here.
4. Acorn Hilll Lodge (Lynchburg)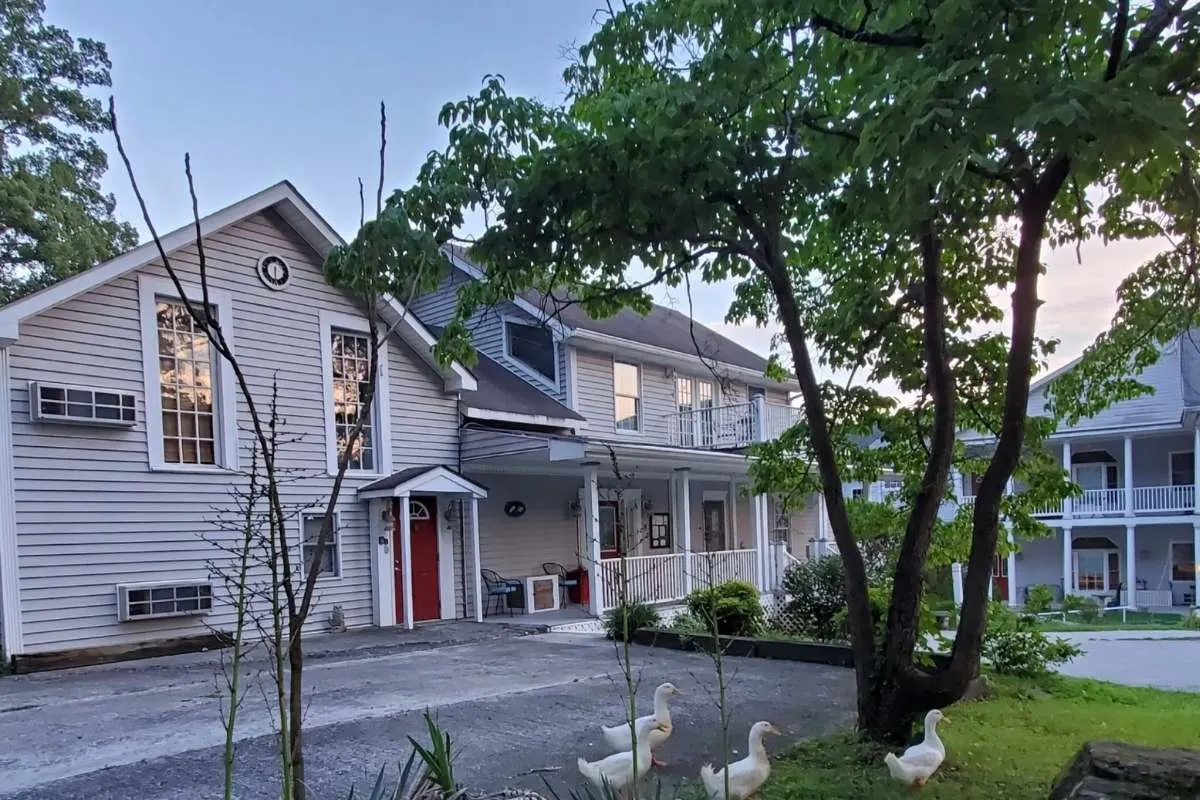 If you're looking for a unique Bed & Breakfast experience in Lynchburg, VA, Acorn Hill Lodge is definitely worth considering. This historic lodge offers wrap-around porches that provide gorgeous views of the surrounding area and allow guests to relax in peace and quiet. Acorn Hill Lodge is open year-round, so you can enjoy its extraordinary comforts any time you visit Lynchburg.
5. Barclay Cottage Bed and Breakfast (Virginia Beach)
This historic beach cottage offers guests a unique and memorable experience.
Breakfast is served each morning, and there are beach cruiser bikes available for guests to use.
They provide their guests with beach towels, umbrellas, chairs, and boogie boards so they can enjoy the beach hassle-free. There's also an oceanfront pool and spa that's never crowded.
A great way to experience the quieter side of Virginia Beach.
6. By The Side of the Road Cottages (Harrisonburg)
The Inn & Cottages is a historic landmark with three private cottages, two suites by the pond, and four Manor House suites. It's just minutes away from downtown Harrisonburg and perfect for a spring getaway. The grounds are beautiful and well suited for relaxing walks.
The inn is filled with handcrafted antiques and beautifully restored Victorian furniture. You'll love the luxurious feather beds and tubs that are perfect for relaxing soaks.
But the best part of this bed and breakfast is the breakfast. It's one of the best I've ever had! There are plenty of other places to eat near the inn, but the breakfast is worth it!
7. 1848 Island Manor House Bed and Breakfast (Chincotague Island)
The B&B is also located near Assateague National Seashore and the Chincoteague National Wildlife Refuge, home of wild ponies and within walking distance to shops and restaurants. Each morning, guests can enjoy a Southern-style breakfast, followed by an afternoon tea in the dining room.
The Chincoteague and Assateague Islands are known for their wild ponies as well as their rich history and for their beautiful and relaxing vibe.
8. Cedar Spring Inn (Ruckersville, Near Shenandoah National Park)
If you're looking for a place to relax and get away from it all, Cedar Spring Inn is the perfect spot. Surrounded by mountain views and wooded meadows, this serene retreat is the perfect place to escape the hustle and bustle of everyday life.
Inside Cedar Spring Inn, guests will find all they need for relaxation including a pool, spa, sauna, and steam room. With its quiet surroundings and convenient location near restaurants, scenic Shenandoah National Park, and wineries, Cedar Springs Inn is sure to please everyone.
The final selling point of the inn is its beautiful design. Using cedar logs for its construction, the inn has a rustic feel that adds to its charm.
9. Glen Gordon Manor (Huntly, also near Shenandoah National Park!)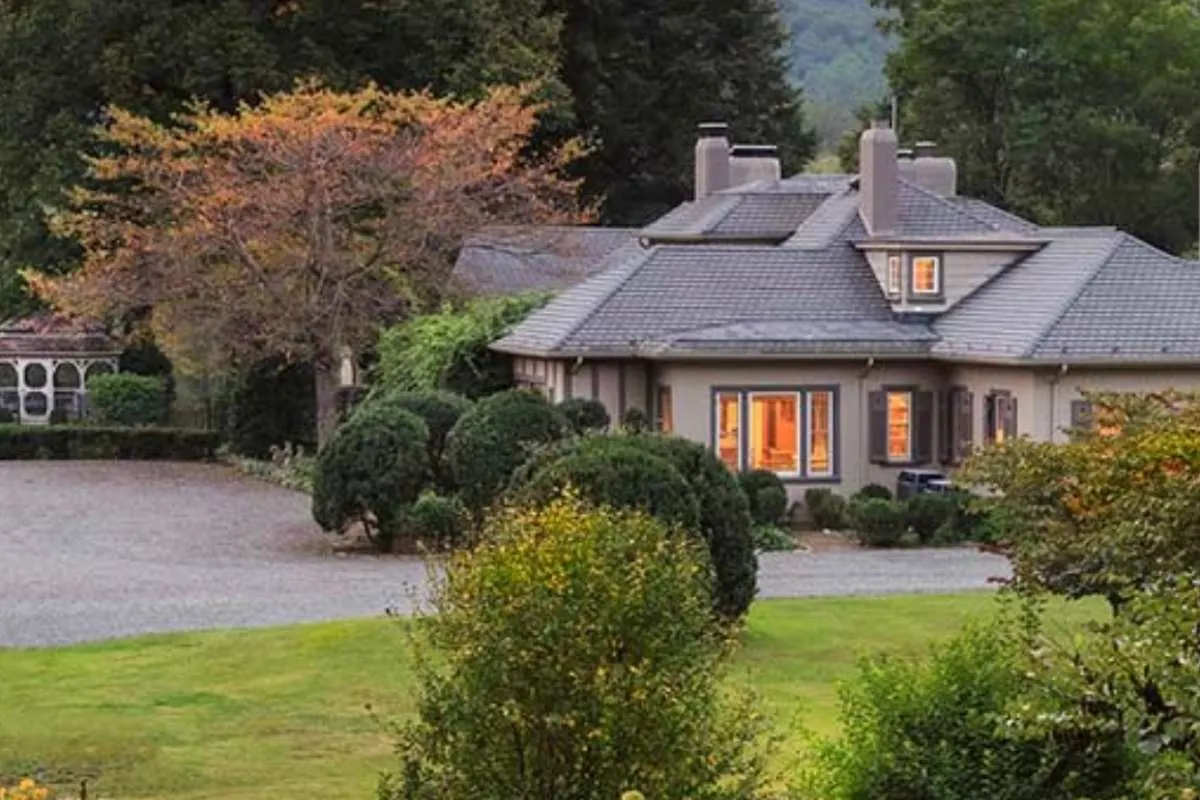 If you're looking for a bed and breakfast that offers an exquisite farm setting, Glen Gordon Manor is a perfect choice. This location is near Shenandoah National Park, with gorgeous views. You'll love the 45 acres of pristine farmland, gardens, and natural beauty that this bed and breakfast has to offer.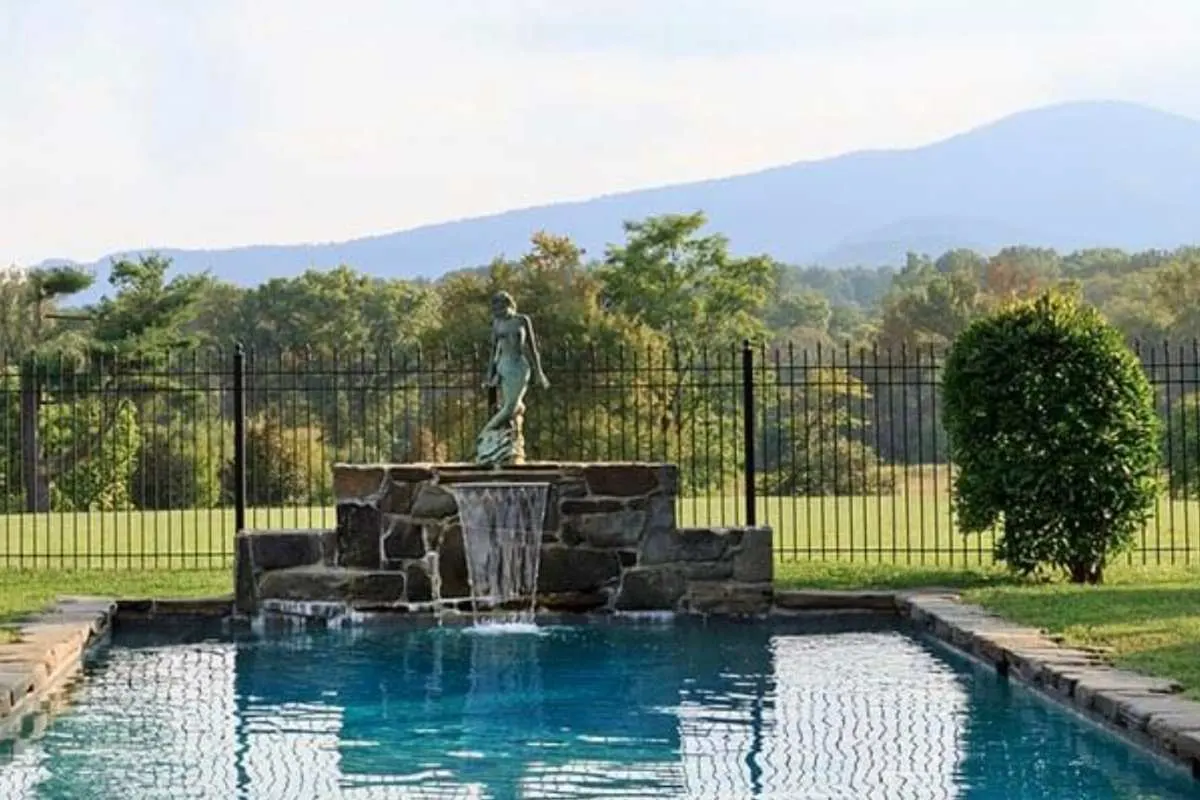 Foodies will enjoy the multi-course breakfast. There are also prix fixe menus available at the restaurant for dinner.
This is one of the most beautiful spots on this list.
10. The Abigail Inn (Lexington)
The Abigail Inn is a bed and breakfast in Lexington, Virginia that offers guests a unique experience. Originally constructed in 1928 as a fraternity house for Washington & Lee students, the inn has undergone extensive remodelings and added modern amenities such as private baths in each suite.
Whether you're looking for a romantic weekend getaway or simply a place to rest your head while visiting the area, the Abigail Inn is sure to please. With its charming setting and comfortable accommodations, it's no wonder why this inn is one of the most popular choices in Lexington.
11. Beliveau Estate Bed & Breakfast (Blacksburg)
If you're looking for a relaxing getaway near Virginia Tech, look no further than the Beliveau Estate Bed & Breakfast. This charming inn has everything you need to escape the hustle and bustle of campus life, including private decks, heated bathroom floors, and fireplaces.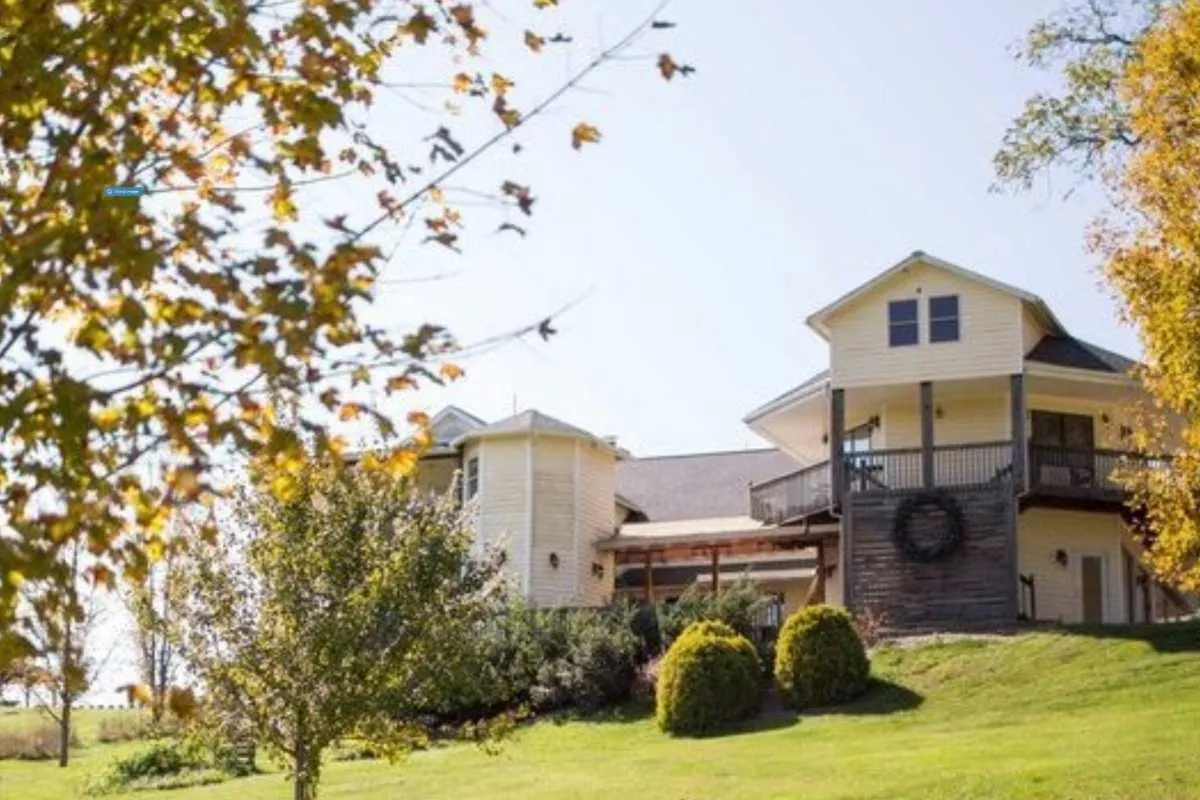 The on-site winery is a big draw for guests, and there are plenty of other activities to enjoy on the property, including hiking trails, a stocked pond, and picnic spots. weddings and special events.
See more photos on their website here.
12. Mountain Home Bed & Breakfast (Front Royal)
Mountain Home Bed & Breakfast is located in the Appalachian Mountains. This B&B offers a huge assortment of southern food, including biscuits, eggs and sausage. Guests can also expect a great view of the mountains from the rocking chairs on the porch.
The Mountain Home Bed & Breakfast is perfect for those who are looking for a unique experience with accommodation that's perfect for their needs. Whether you're looking for a romantic getaway or a peaceful weekend retreat, this B&B has something for everyone!
Enjoy your stay
There are many reasons why bed and breakfasts in Virginia make for a great choice when traveling. From the personalized experience you'll enjoy, to the charming historic buildings that most of these inns are housed in, there's something for everyone when staying at a B&B in VA. If you're looking for a relaxing getaway or want to feel like a local for your trip, be sure to check out the bed and breakfasts in Virginia!