Hot Springs Virginia is famous for the beautiful Homestead Resort, as it should be. And to be honest, it's still the biggest draw in this quaint and beautiful town. But there are things to see beyond the resort. Here are a few of our favorites.
1. The Omni Homestead Resort, Hot Springs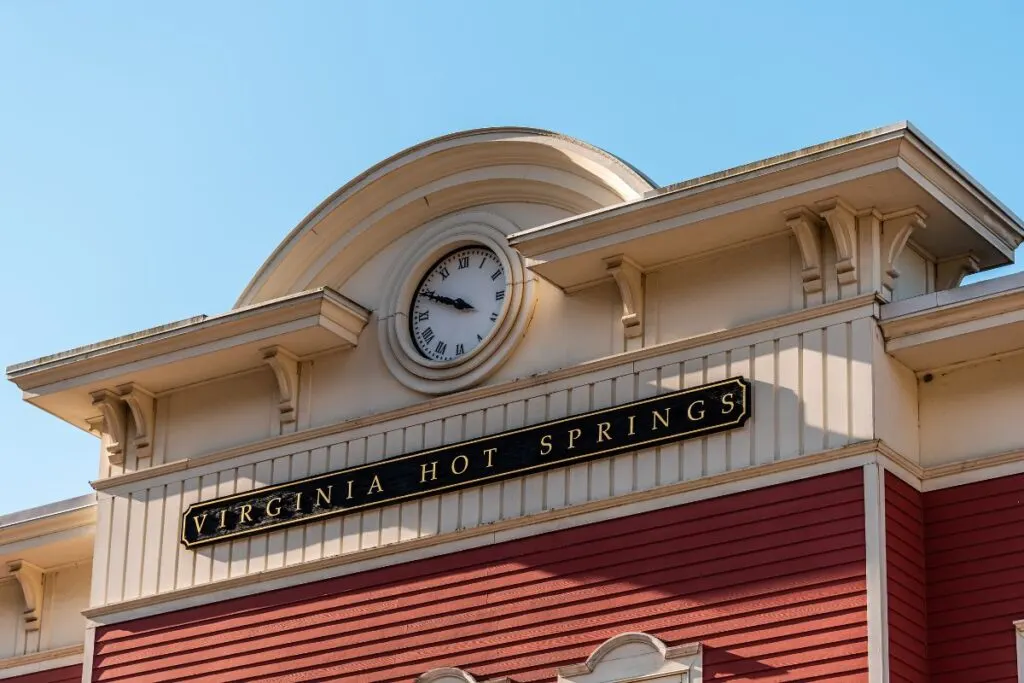 The Omni Homestead Resort, Hot Springs offer on-site activities. You and your significant other can enjoy some time in the luxurious accommodations without leaving it all behind.
All on-site activities are conveniently located near each other, so you can easily spend a day hiking and golfing without feeling like you're too far away from any activity.
Accommodations at the Omni Homestead Resort are also luxurious, so you can relax after a long day of enjoying all the resort has to offer.
We also recommend taking advantage of their spa services – they're top notch!
2. Bath County Historical Society Museum, Warm Springs
The Historical Society Museum is located in Warm Springs, Virginia and it contains many items which are donated by friends of the society who want to see Bath County history preserved for future generations.
Visitors from all over the world come to see these historical items – even locals enjoy coming in!
The Bath County Historical Society Museum is free to the public. In addition, they have a Gift Corner where members can buy books and seasonal items like Christmas ornaments, not only for themselves but also to donate to others who are interested in learning about local history.
3. Jefferson Pools
Virginia is home to two main hot springs sites: The Omni Homestead Resort and Jefferson Pools in Warm Springs. If you're looking for a relaxing vacation with scenic views, the Jefferson Pools is the perfect place to visit.
These natural hot springs have been used for centuries for their healing properties. The Jefferson Pools are open to the public, and visitors can enjoy views of the surrounding mountains while soaking in the warm waters.
4. Garth Newel Music Center
Since it opened in 1973, the Garth Newel Music Center has presented top-level jazz, blues and chamber music. "The Center was praised by The "Charleston Gazette" as Virginia's "best-kept musical secret." In addition to highlighting the venue's natural setting and mountain vistas, it also emphasized the Centre's authenticity. The Music Center is the home of the Los Angeles Philharmonic. It was formerly a horse ranch, and it now serves as a music hall built in an old riding arena. The Music Center features a fine dining restaurant on-site, as well as high-end cuisine available during shows.
5. Natural Retreats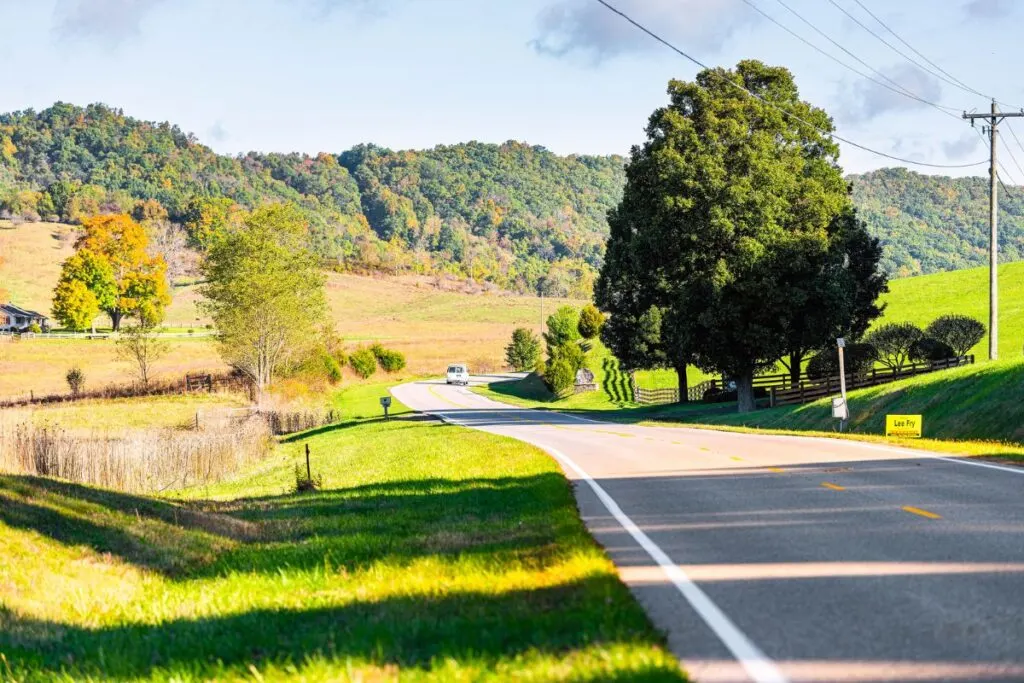 As you drive up to the Natural Retreats hot springs in Virginia, you can't help but be impressed by the beautiful setting. The springs are located in a secluded valley, surrounded by mountains. There are several small pools of water, each with its own unique character.
The water in the pools is naturally heated, and it's said to have therapeutic properties. People have been coming to the springs for centuries to enjoy the benefits of the mineral-rich waters.
Today, the springs are a popular destination for both locals and tourists. They're a great place to relax and rejuvenate, and there's nothing quite like soaking in the warm waters while taking in the stunning scenery.
6. George Washington National Forest
The George Washington National Forest is located nearby, giving visitors to Hot Springs a chance to get out in the great outdoors.
The forest covers an area of 1.8 million acres (7,300 km2) and is administered by the U.S. Forest Service.
The forest is located within the states of Virginia and West Virginia, and includes parts of the Appalachian Mountains. It was established in 1908 as part of the Virginian Purchase from Great Britain.
The Forest is home to a diverse range of plant and animal life, including many rare and endangered species. It also provides recreation opportunities for people of all ages, including hiking, camping, fishing, hunting, and bird watching.
The George Washington National Forest is an important part of the history and heritage of the United States, and is one of the most popular tourist destinations in the country.
7. Deerlick Trail
The Deerlick Trail is a five-mile hike located in the George Washington National Forest in Virginia. The trailhead is located at the junction of the Appalachian Trail and Skyline Drive. The Deerlick Trail winds through a mixed forest of hardwoods and evergreens, with several stream crossings.
The trail offers views of the Shenandoah Valley, as well as a variety of plant and animal life. deer, squirrels, songbirds, and raptors can all be seen along the trail. The trail is open to hikers, mountain bikers, and horseback riders from April 1st to November 30th.
There are plenty of things to do in Hot Springs Virginia, no matter what you're into. If you're looking for a place to ski or snowboard, we've got you covered. Whether you're into a spa day or a day of hiking, there's something in this charming town for you.
You'll also love