Let's face it, West Virginia has better ski resorts, but Virginia can hang too.
Looking for an adventure close to home?. There are plenty of ski resorts in Virginia, and these are the best! You can find everything from beginner slopes to expert terrain, so there's something for everyone. And don't forget about snowboarding and tubing!
The best Virginia ski areas
In short: If you want a pretty and relaxing place, we LOVE the Omni Homestead Resort. But for actual winter sports, Wintergreen takes the cake. If you're traveling with a mix of skiers and non-skiers, Massanutten will please both groups.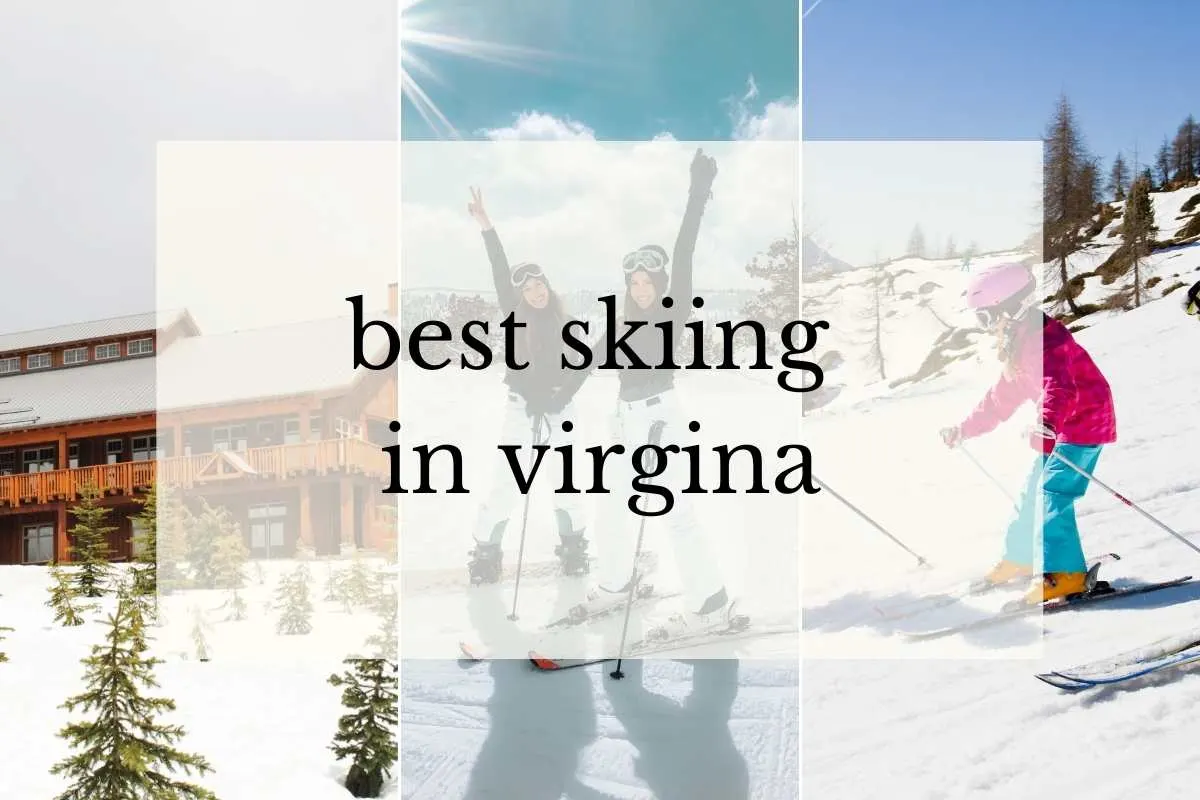 1. Wintergreen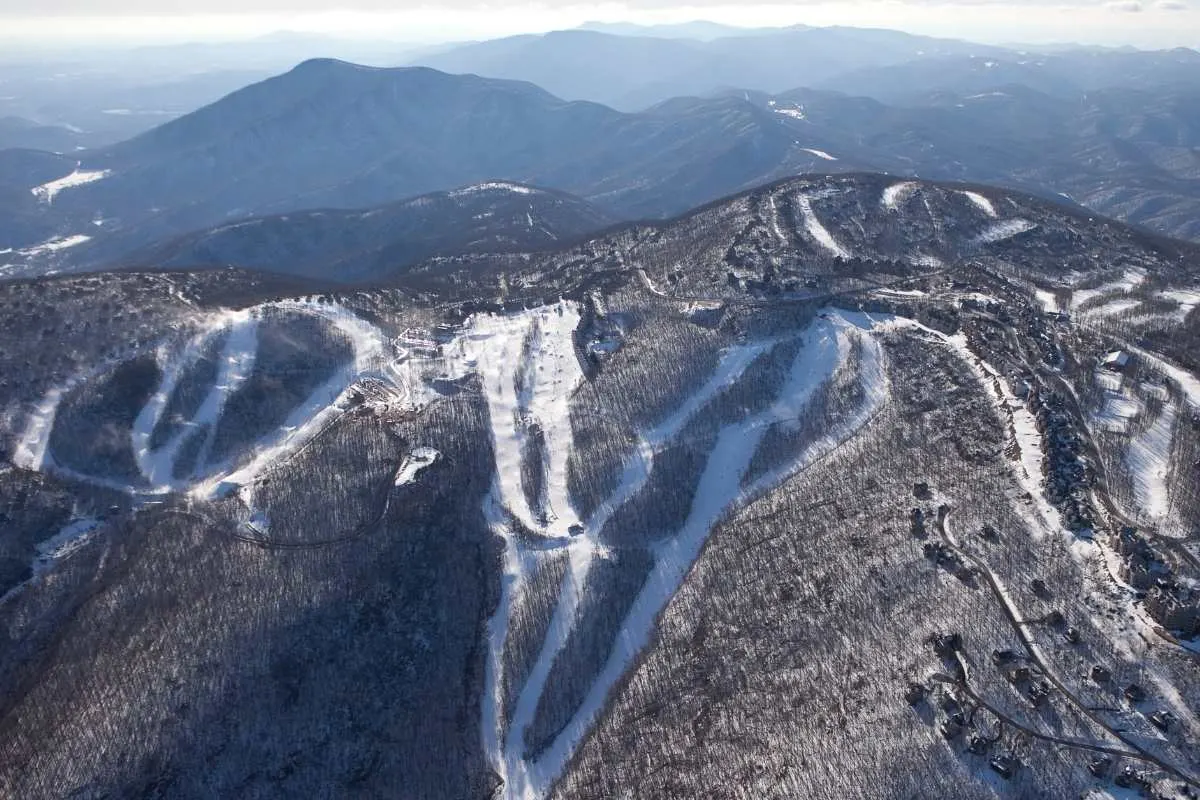 Wintergreen Resort is THE top ski resort in the region. It is known for its great skiing and snowboarding, as well as its terrain park which has 40 features, including jumps, rails, boxes, and whatever the mountain can dream up.
Wintergreen is a ski resort located in central Virginia. The resort offers downhill skiing, snowboarding, cross-country skiing, and snow tubing. Tubing can also be done at an off-site location but for an additional fee. The resort is open from December to late February or early March and has a base elevation of 3,280 feet with a summit elevation of 4,325 feet.
Wintergreen Resort is one of the best ski resorts in Virginia. Not only will you find plenty of slopes for skiing and snowboarding, but there are also several restaurants on-site to help you refuel after a long day on the mountain. Whether you're in the mood for pizza, burgers, or something else, Wintergreen has you covered!
Bottom line: Wintergreen Resort is fun, affordable, and has the best ski slopes in the state.
2. The Omni Homestead Resort
The Omni Homestead Resort is a historic hotel located in Hot Springs, Virginia. It was built in the early 1900s and sits at the base area of several ski resorts in the Commonwealth. The resort is one of the smaller ski areas in Virginia, with two lifts and nine runs spread out over 42 acres. However, it makes up for its size with its beauty and charm.
At The Omni Homestead Resort, skiing and snowboarding is a family affair. The resort offers specific programs for children aged five to eleven as well as adults, so that everyone can get out on the slopes. For even more excitement, mini snowmobiles are available for children aged five to twelve to zip around a pre-set course on them.
The Omni Homestead Resort is a great place to ski or snowboard. After a day on the slopes, head to the hot springs for a relaxing soak before dinner. The resort offers a variety of activities such as golf, tennis, horseback riding, and fishing.
The bottom line: The Homestead is beautiful, cozy, and great for families. If you want want to discover skiing, this is a great choice.
3. Massanutten Resort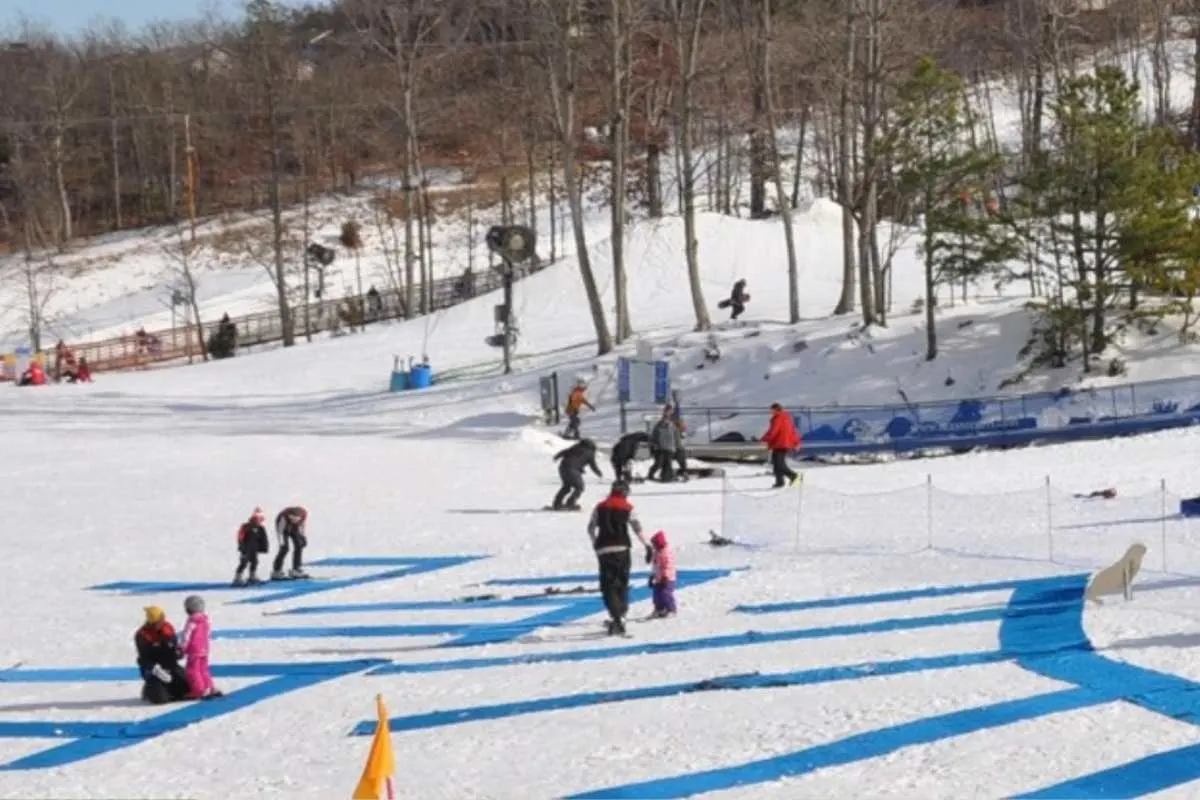 Massanutten Resort is a ski resort located in the Blue Ridge Mountains of Virginia. The ski resort has 13 runs, eight lifts, and two terrain parks. It is open from November to March and offers skiing, snowboarding, tubing, and other winter activities.
Massanutten Resort is a great place to ski for those living in Virginia. It has a 16-lane tubing park which provides hours of entertainment. The run is 900 feet long with a 120-foot drop and two conveyer surface lifts scoot you up quickly so you can zip down again.
Massanutten Resort is one of the best ski resorts in Virginia, thanks to its many features and amenities. You can warm up and grab a bite at the spectacular base lodge building with its massive floor-to-ceiling windows or pull up a chair and soak up the sun on the 5,000 square foot patio deck. There's also plenty of skiing and snowboarding to be had on Massanutten's 72 trails that cater to all levels of experience.
Massanutten Resort is a great place to ski, especially if you are looking for a resort that has a lot of activities for the whole family. In addition to skiing, the fitness and recreation center offers a variety of classes, including yoga and bootcamps. The indoor pool and spa are also very popular among guests. And if you're visiting during the summer months, be sure to check out the water park!
The bottom line: Masssanutten has the best ski lodge and Virginia's largest tubing park. It's probably the best blend of indoor and outdoor activities of any resort on the list.
4. Bryce Resort
Bryce Resort is a ski resort located in Basye, Virginia. The resort has eight runs and two lifts plus a magic carpet surface lift. There is an excellent ski school with friendly and patient instructors that will have you gliding down the slopes safely.
There are many different ski resorts in Virginia, but Bryce Resort is one of the best. It offers downhill skiing and snowboarding, as well as cross-country skiing, tubing, and ice skating. Accommodation is available in nearby Woodstock or through one of the agencies specializing in home rentals. There are several local lodging options available, such as cute bed and breakfasts, and cabins.
The bottom line: Bryce Resort is small, cozy, and friendly.
Outside of Virginia:
Snowshoe Mountain Resort
Wintergreen Resort
Wisp
If you're willing to leave the state, these three resorts are great. They all perfect for serious skiing families.
Skiing and snowboarding are great winter activities, but it can be hard to find the best ski resorts in Virginia. The resorts we have listed are some of the best in the state, thanks to their features and amenities. If you're looking for a place to ski or snowboard this winter, be sure to check out these resorts!