Alexandria, Virginia, is famous for its beautiful waterfront, historic cobblestone streets, and elegant restaurants. But if you're visiting with your kids, Alexandria has plenty to offer.
Here are the 15 Best Things to Do with Kids in Alexandria (plus our favorite restaurants to take them to!)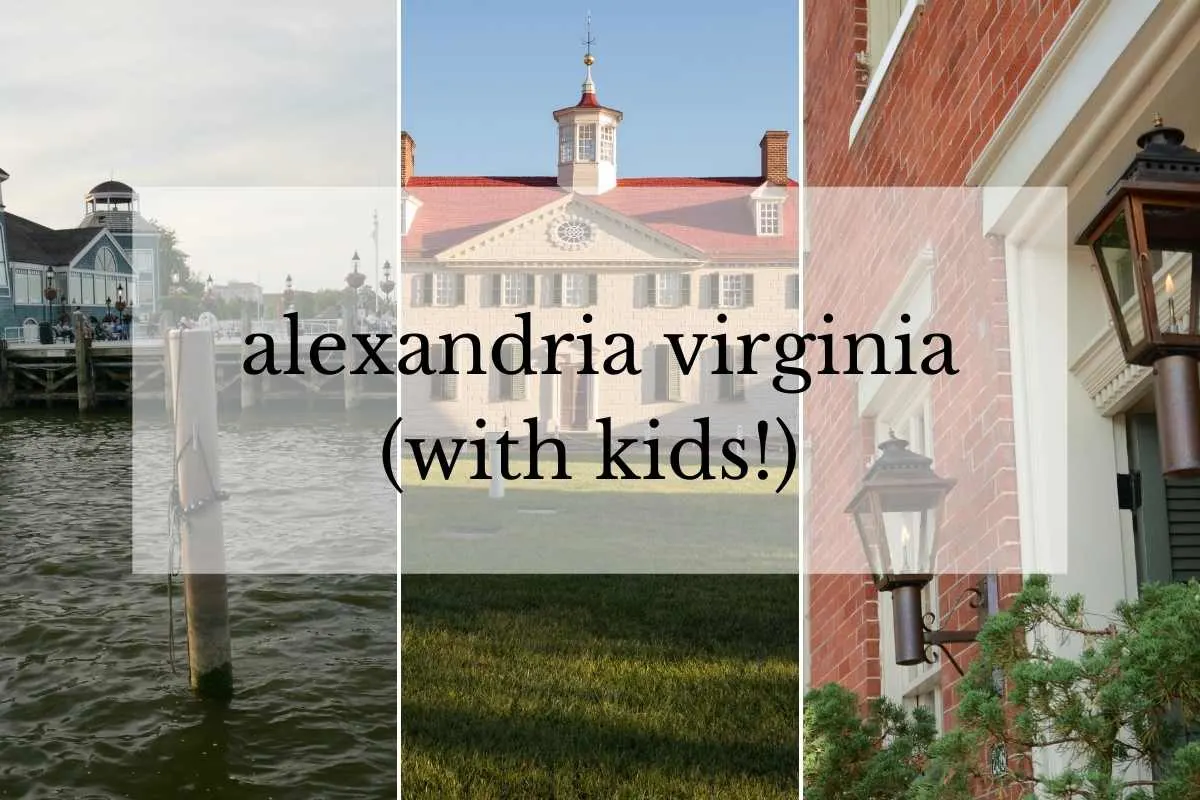 1. King Street Trolley
This free (and fun!) trolley goes through the heart of Old Town Alexandria.
It runs between the King Street Metrorail Station and the Potomac River waterfront.
King Street is a pedestrian street with plenty of cafes and shops.
Hop on the free King Street Trolley, which runs daily from Alexandria City Hall/Market Square to the King St – Old Town Metro rail station. You can get on or off at any stop and board another trolley later.
Trolleys come every 15 minutes.
King Street Trolley is wheelchair accessible and offers free parking for customers who park in one of the designated lots near each location.
Kids will love just hopping on and going for a ride!
2. Stabler Leadbeater Apothecary Museum
The Apothecary Museum was opened in 1792 by young Quaker pharmacist Edward Stabler.
The archive also contains a vast body of archival material, including diaries, prescriptions, formula books, ledgers, orders, and invoices. There are over 15,000 objects in the museum's collection.
This might sound boring, but it's one of the most amazing things to see in Old Town Alexandria.
Upstairs, Harry Potter fans will be delighted to find real, honest-to-goodness dragon's blood.
The apothecary is frozen in time just as it was the day it closed its doors to business the last day.
Related: Fun Things To Do with Kids in Fredericksburg, Virginia
3. George Washington Masonic Memorial
This temple is dedicated to George Washington, a Masonic building and memorial, the first President of the United States. He was a Mason too.
The George Washington Masonic National Memorial was built in the 1920s.
The National Park Service named the memorial a National Historic Landmark in 2015.
Take a scenic drive on the George Washington Memorial Parkway to explore the historic and beautiful area along the Potomac.
The Parkway links critical historic sites like Arlington National Cemetery and Mount Vernon.
This memorial recognizes 1,800 African Americans who escaped from slavery and fled to Union-occupied Alexandria.
The George Washington Masonic National Memorial was built in the 1920s.
You'll enter into a grand marble hallway decorated with beautiful frescoes. You'll find a lodge room, a large theater, and the Founder's Hall within the temple.
This will be more interesting to older kids or those interested in history: the Masonic element of our first president's life tends to lead to many questions and research.
4. Carlyle House Historic Park and Home
Carlyle House is located in Old Town, Alexandria. You'll need to pay admission to get inside the colonial mansion, but kids under 5 are free.
But your little ones will have the most fun running around the grounds, which are free to the public. There are a formal hedge maze, plenty of flowers in the spring, and wide-open lawns.
5. Alexandria Black History Museum
Located in the heart of Old Town Alexandria, this museum provides an opportunity to learn about its important role in African American history.
There is a suggested donation for admission but no official entrance fee (and Alexandria City residents enter for free).
6. Old Town Waterfront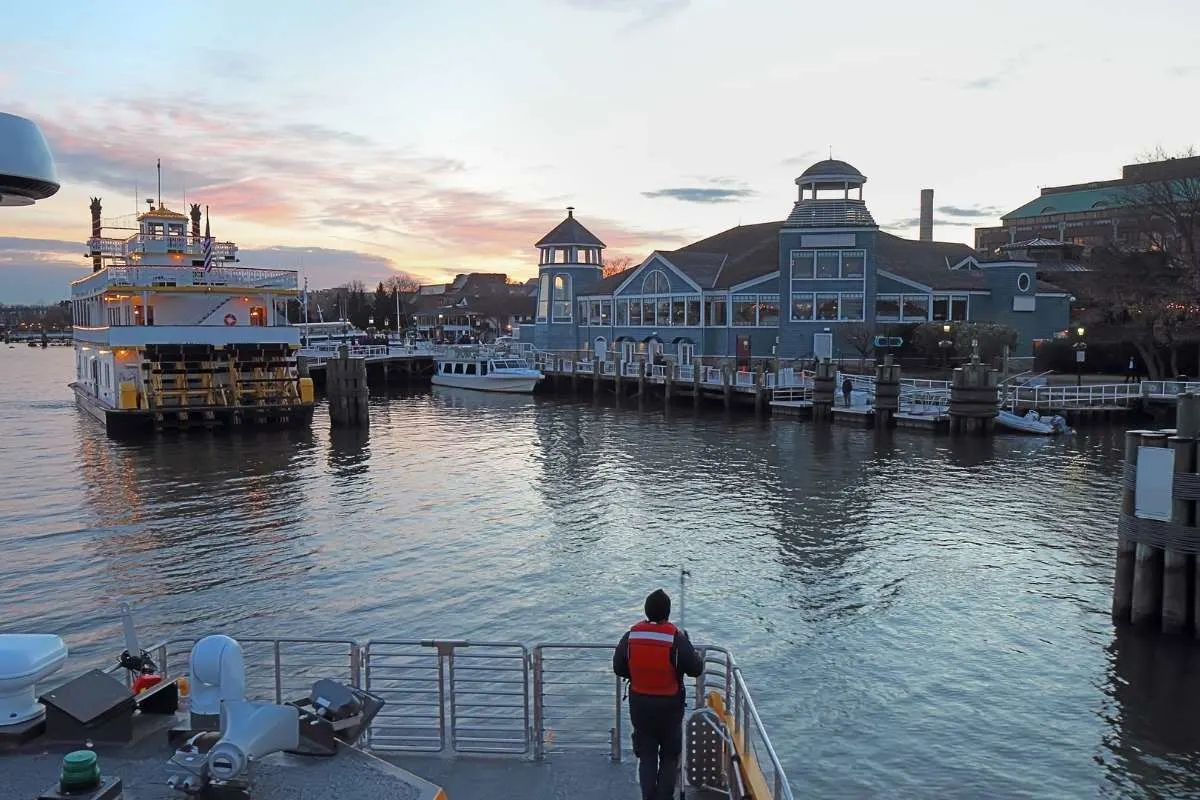 Old Town Waterfront along the Potomac River has an urban feel with plenty of historical charm.
The waterfront is lovely for family walks or bike rides along the painted bike lanes that line the sidewalk.
There are plenty of kid-friendly cafes, ice cream shops, and riverside restaurants. Kids will love taking a water taxi or river cruise across the Potomac River.
Even though there are no official "kids activities" here, it's an exciting and fun area.
7. Fort Ward Museum and Park
This park is outside Old Town Alexandria but is a fantastic place to take kids who need fresh air.
Fort Ward Park was built to defend Washington DC during the civil war. The surrounding parkland is often used for Civil War and Revolutionary War re-enactments.
Admission to the museum and park is free, and parking is available on site at no charge to visitors (although somewhat limited.)
There are multiple playgrounds, a small museum, and many sports fields. It's a huge park so close to many urban areas.
8. Torpedo Factory Art Center
This large center, located near the waterfront and Potomac River, is excellent for exploring art.
There are plenty of interactive exhibits for kids who can't (or don't want to) explore dull art galleries.
It has a lovely cafe with something for everyone: coffee, drinks, tea, and snacks.
It's in a vast hangar-style gallery that doesn't feel too fussy for kids. Often, the artists themselves will be present by their artwork.
9. The Old Town Farmer's Market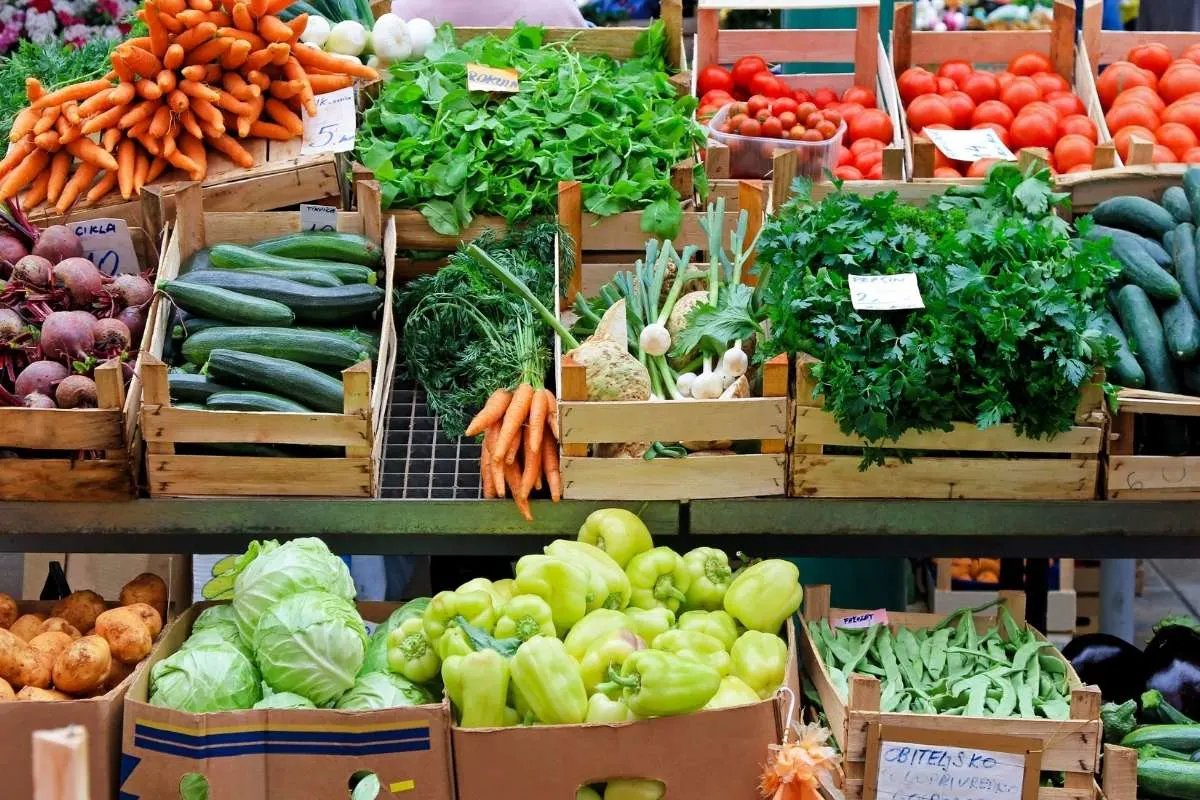 One of the very best farmer's markets in Virginia! This is the oldest farmer's market located in the United States, and it's the place to be on a Saturday morning.
There are plenty of samples for kids to enjoy, and you'll find much more than produce from the local farmers here: ice cream, baked goods, and more.
Its located in the central historic district of Old Town Alexandria, which opens up a world of possibilities.
10. Cameron Run Regional Park
The waterfront is a great place to spend an afternoon walking around, but more to do outside of its immediate area.
Cameron Run is a popular park offering tennis, miniature golf, batting cages, and most importantly: an excellent public water park. You can spend the whole day here and enjoy covered cabanas, a large picnic area, and a splash area for the littlest kids.
The guide provides convenient ways to get around the historic district, making it easy for families to explore all its wonders together.
11. Jones Point Park
Located on the south bank of the Potomac River, this is a great place to go with kids who love being in or near water.
This park offers beautiful views of the waterfront, runs along the river for several miles, and has an interactive playground popular with lo.
12. Gadsby's Tavern Museum
Prominent patrons of this tavern included George and Martha Washington and Thomas Jefferson.
But it's not just another stuffy collection of history museums. The tavern has a fun ice well and tour guides in colonial garb. Ticket prices differ based on events, as do hours of operation and availability.
13. Mount Vernon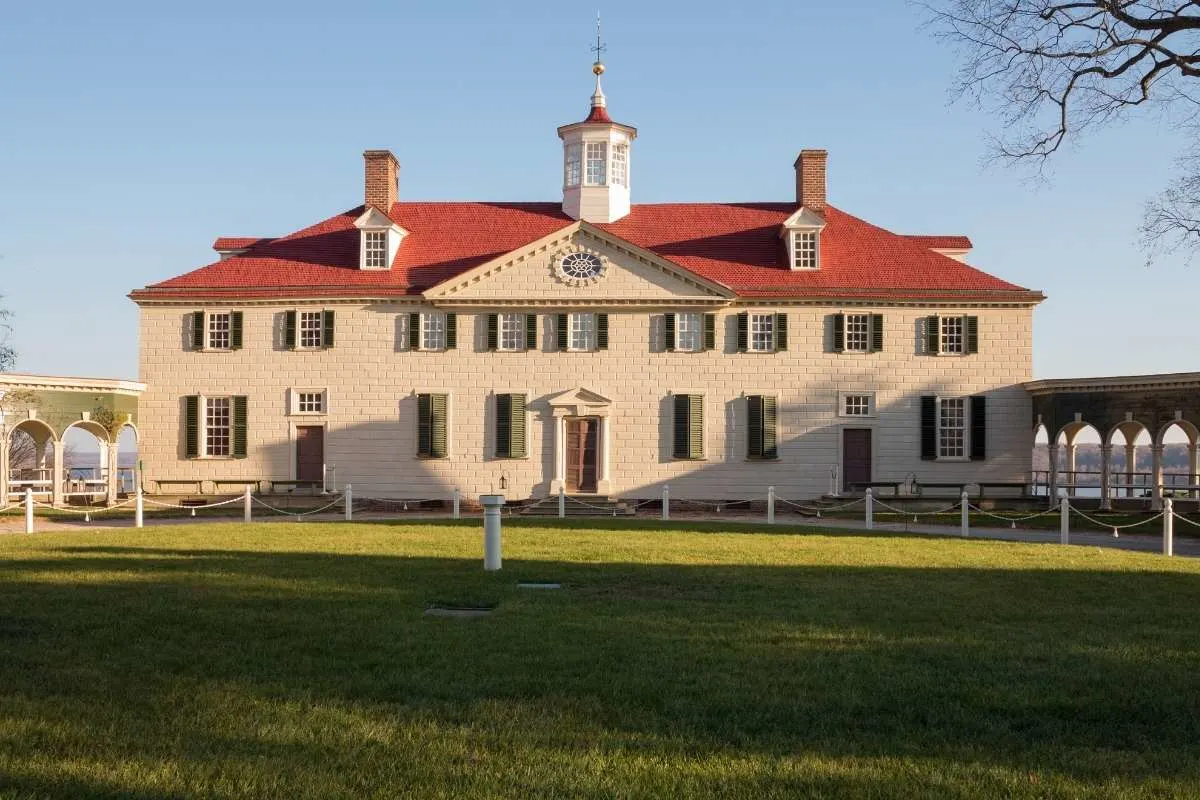 Anotther kid-friendly destination outside of Old Town Alexandria, this home of George Washington attracts tourists all over the world.
Kids can tour the grounds, hike Mount Vernon trail, and learn about life in colonial times. They will especially enjoy the Hands-on History center, where they can try on child-sized 18th-century clothing, and learn about kids in Washington's time.
Make sure to top by the orientation center for an adventure map or I-spy kit.
There is also a working farm with donkeys, chickens, and more.
14. Alexandria Archeology Museum
The youngest visitors will love the touchable artifacts and interactive exhibits.
You may discover volunteers washing, labeling, and cataloging relics from the current excavation. Participate in hands-on exercises and check out little temporary showcases dedicated to archaeology research.
This museum is located in central Old Town, Alexandria. It's worth a quick visit, but most kids will be ready to leave after a few minutes.
15. Bike and Roll
Bike and Roll is one of the best ways to explore Alexandria and its surroundings.
You can arrange a private family tour group ahead of time (or Segway tour) to get an overview of Old Town Alexandria from an experienced guide.
Their rental fleet includes various styles for adults: tandem, road, mountain bikes; single-speed cruisers; and more.
Kid Friendly Alexandria Restaurants
What's a fun day trip without some yummy food? While Alexandria has plenty of fine dining, the little ones will find winners here too.
Our top picks will appeal to picky eaters and their parents!
Lena's Wood-Fired Pizza
A local favorite for pizza lovers of all ages! The restaurant has an open fire oven, where pizzas are cooked over real wood to create the perfect blend of flavors.
There are plenty of other items on the menu if your kids aren't in the mood for pizza.
Hen Quarter
You MUST bring the family here if you're in Alexandria at brunch time. They have a well-priced and delicious brunch. The kids get a great deal on the brunch buffet, and YOU get chicken and waffles and endless mimosas.
TJ Stone's Grill and Tap House
A family-friendly spot with barbecue, burgers, and a fantastic pasta dish. They have a kid's menu, a relaxed vibe, and great people watching from the outdoor section.
You can have a great time with kids in Alexandria, Virginia!
If you're looking for things to do with kids in Alexandria, VA, you'll find no shortage of activities and attractions. From the waterfront to Gadsby's Tavern Museum, there's something for everyone in this historic city. If you can travel a bit outside old town, explore some of the Colonial and Civil War history next door.