Spotsylvania County is in the heart of Civil War country and a short drive from beautiful Fredericksburg, Virginia. But this area has plenty to do within its own borders: outdoor activities, history, family fun, and more.
Fun things to do in Spotsylvania County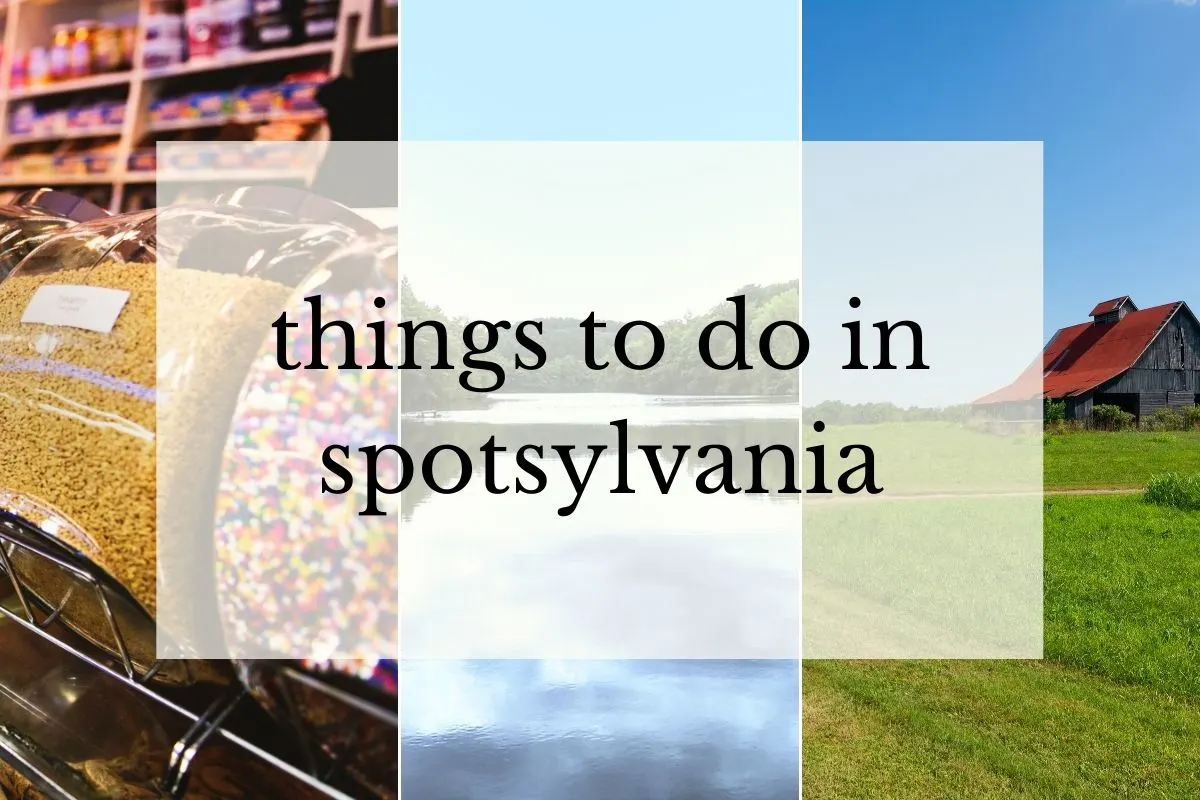 1. Visit Spotsylvania Court House Battlefield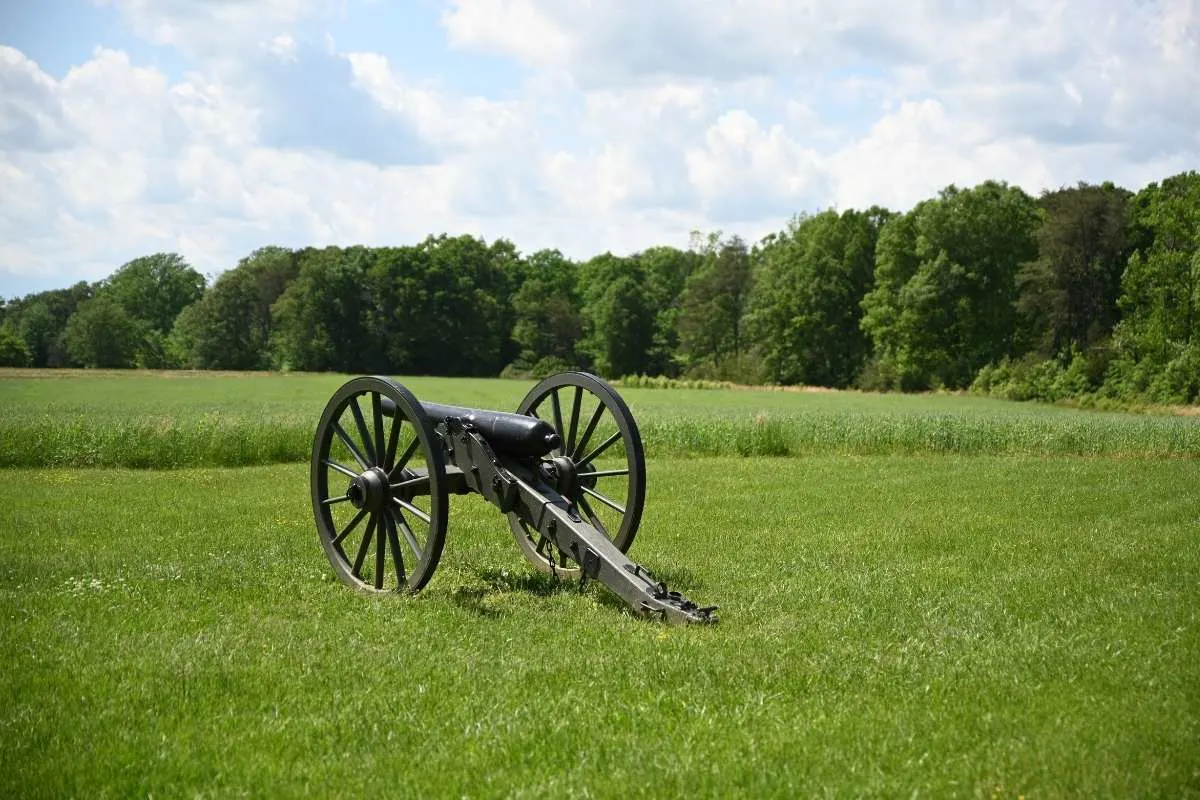 Spotsylvania Court House Battlefield is a must-see destination for travelers who want to learn more about American history. The site features well-maintained grounds and historical buildings, as well as informative displays that tell the story of the battles that took place there. Visitors can also explore the battlefield itself and get a sense of what it was like to fight in this area.
Read more about the best Civil War attractions in Virginia (not just battlefields!)
2. Swim at Lake Anna State Park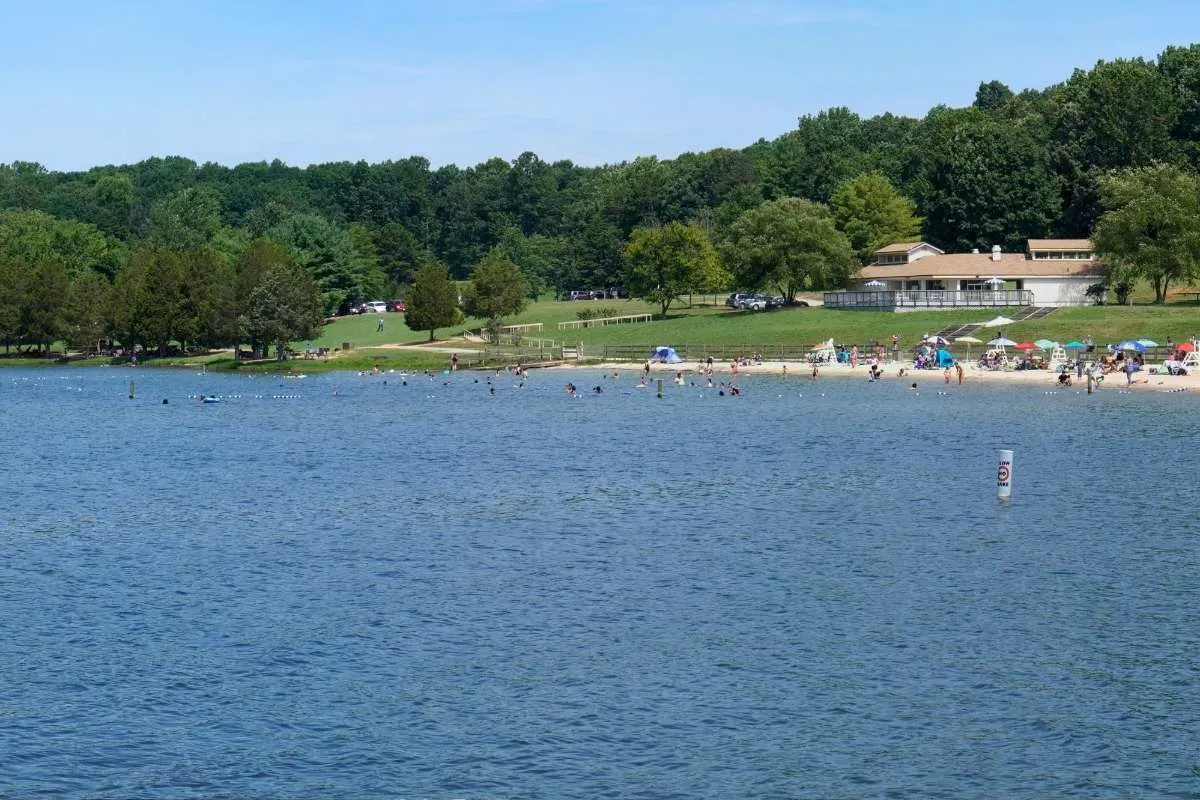 Lake Anna State Park is a large natural area near the small town of Leesburg, Virginia. The park has many different activities that can be done year-round. Some popular activities include swimming, fishing, boating, and hiking.
Lake Anna has a sandy beach, so it's a great place to relax and enjoy the sun and water. The park also has several lodges and cabins that can be rented for overnight stays. If you're looking for a beach day near Fredericksburg, this is one of the best spots.
3. Take a tour of Mattaponi Winery
The Mattaponi Winery is located in Spotsylvania, Virginia and has been around since 1981. The winery is part of the Virginia Wine Trail and offers tours to visitors. There are different tours and experiences at the Mattaponi Winery for visitors to enjoy, such as wine tastings, food tastings, and educational tours. In addition, the winery has a grape vineyard on the premises.
4. Go camping at Wilderness Presidential Resorts
Wilderness Presidential Resorts is a great place to visit if you're looking for a weekend getaway, family vacation, or leisurely weekend. It's a campsite that has RV hookups. and spots for tents as well as cabins that are fully equipped and very comfortable.
Wilderness has beaches that are near the resort, and boating.
They also offer kayaking, hiking, a ropes course, tennis, and golf.
5. Go fishing at Motts Run Reservoir Recreation Area
The Motts Run Reservoir Recreation Area is a great place to spend a family-friendly afternoon. It offers camping, RVing, and cabin rentals, as well as fishing and boat rentals at the Ni River Reservoir. There is also a playground and a pavilion that can be rented for events.
6. Get some ice cream at The Battlefield Country Store
A combination of a cute general store and cafe, this is the perfect place to stop after a hike through Wilderness Battlefield.
Shop for any candy your heart desires or pick up a delicious sandwich and some ice cream.
The shop also sells homemade baked goods, cookbooks, soaps, and other treats.
You can eat on the front porch or at one of the picnic tables. One of our family's favorite places!
7. Pick flowers at Belvedere Plantation
Belvedere Plantation is open for summer and fall for flower picking and pumpkin picking and is one of the most fun spots for families to visit. Besides the fields, they have tons of fun things to do, including
A large playground
Farm animals
Huge trampolines
In the summer you can release butterflies and pick sunflowers, and in the fall they have a huge fall festival. (It's one of the best pumpkin patches in Central Virginia.)
There's also pretty good food here: barbecue, pizza, and fresh lemonade.
8. Shannon Air Museum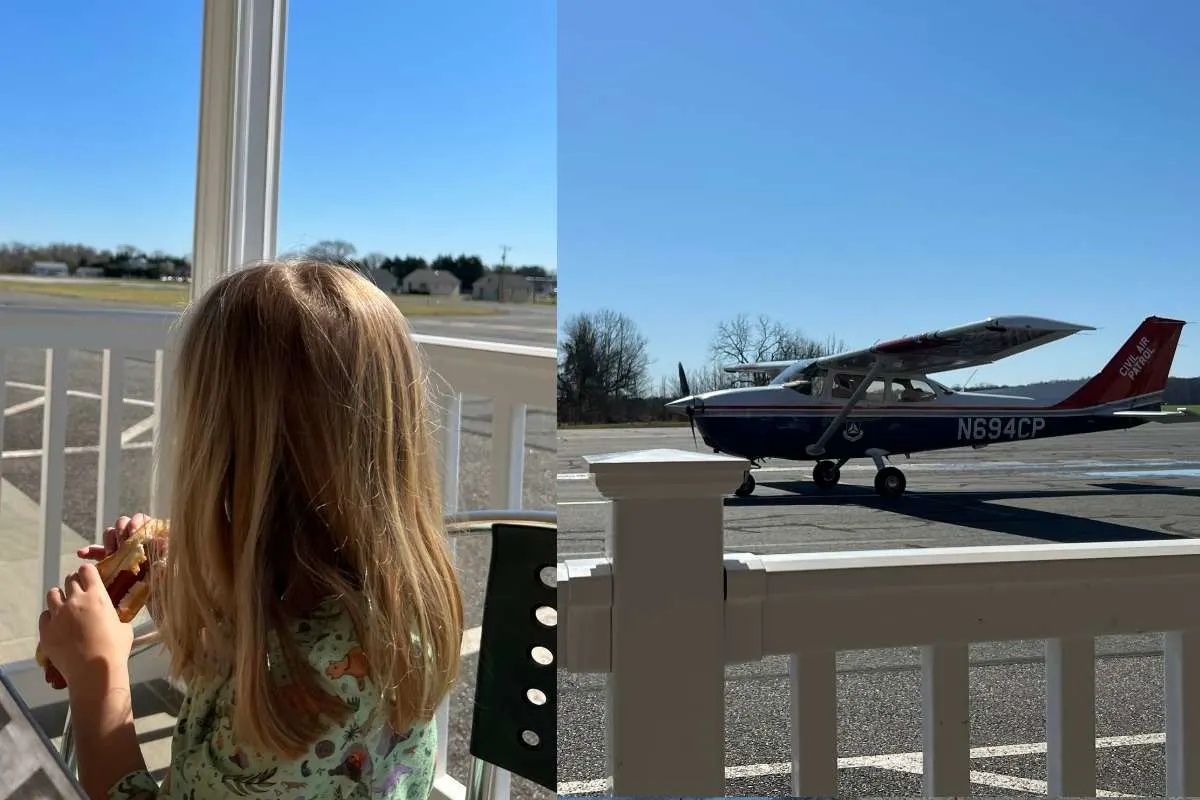 The Shannon Air Museum is home to one of the rarest collections of vintage aircraft in the world. The original museum was established in the 1950's but disbanded in 1981 due to founder Sidney Shannon Jr.'s death. Now, after all these years, this rare collection has been retrieved and the museum is open once again!
The old Shannon Airport is open and has been restored. The museum's collections include aviation history and artifacts. The Shannon Air Museum offers visitors a chance to fly in vintage aircraft from the 1920s and 1930s. The museum also features an aviation library, shop, and restaurant.
We love to take our kids here to run around and see the outdoor planes and eat lunch right next to the airstrip.
9. Chancellorsville Battlefield Visitor Center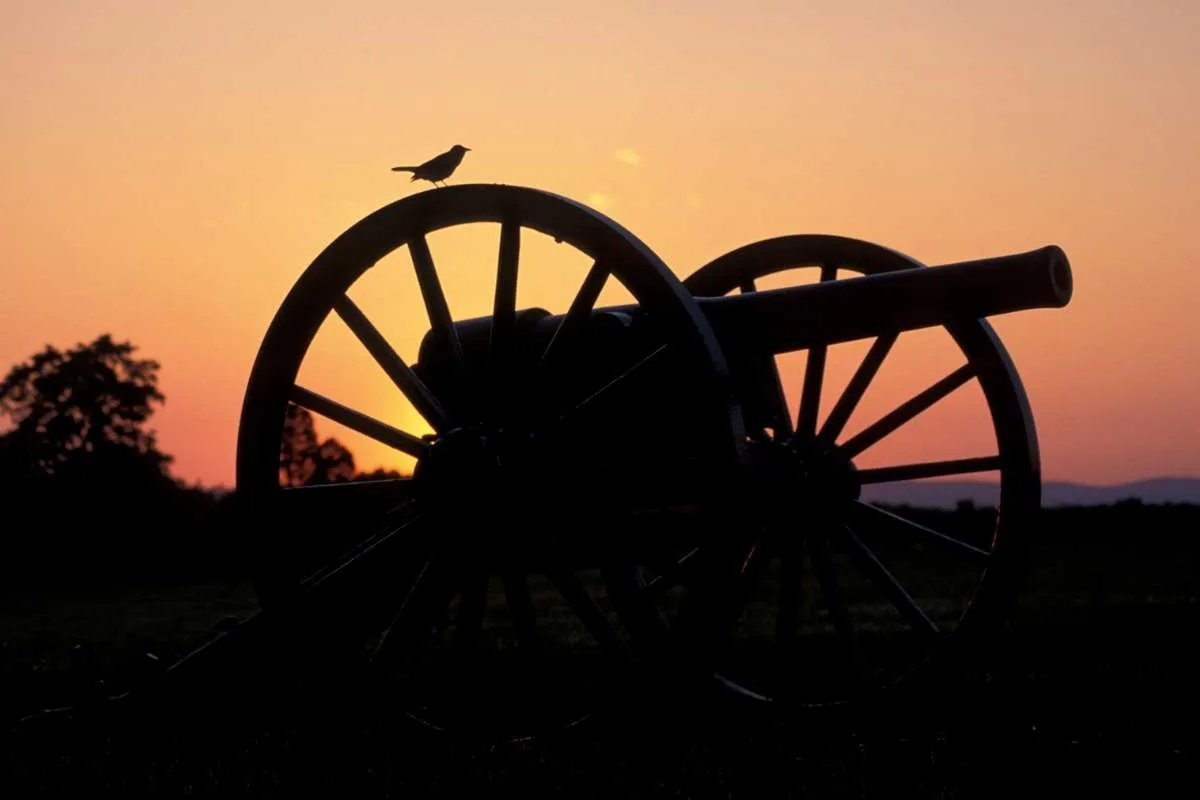 The Chancellorsville Battlefield Visitor Center is located in Spotsylvania, VA and it is open from 9am to 5pm. This small museum offers free admission and explores the Battle of Chancellorsville which took place from April 30th to May 6th, 1863. Visitors are able to see artifacts, photos, and other items related to the battle as well as space for children's activities and educational talks about the battle with historians who will provide insight into what happened during this time period of America's history.
10. Wilderness Battlefield
The Wilderness Battlefield is a 4,000 acre site that commemorates the Battle of the Wilderness which was fought from May 5th to 7th in 1864. This was one of the bloodiest battles of the Civil War with over 29,000 casualties. The battlefield offers visitors a chance to see where the battle took place as well as hike the trails, see the monuments, and visit the museum.
11. Millers Farm and Market
The Millers Farm and Market is a great place to get fresh, local produce as well as other items such as baked goods, honey, and flowers. They offer berry picking, pumpkin picking, and have a fun playground for the kids. The market is open from May to October.
Spotsylvania, VA is a historic place with plenty of things to do for families and those who love the outdoors. There are many family-friendly activities such as camping, boating, fishing at Motts Run Reservoir Recreation Area or Belvedere Plantation; picnics and gatherings at Wilderness Battlefield or Shannon Air Museum. For history buffs, the Chancellorsville Battlefield Visitor Center is a must-see and the Millers Farm and Market is a great place to get fresh produce. With all there is to do in Spotsylvania, VA don't overlook this spot if you'll be in the Fredericksburg area.