Loudoun County is a gorgeous area that's full of fun activities that you may not have known about! It's more than a football stadium and giant houses.
Here are some of the best things to do around Ashburn Virginia.
1. Heritage Farm Museum
The Heritage Farm Museum is a great place to visit if you're looking for something fun to do near Ashburn, Virginia. The Heritage Farm Museum is an informative source of information about the indigenous people of Virginia, and you can milk a cow, ride pedal tractors, and explore the Waxpool General Store while you're there.
2. Claude Moore Park Recreation Center
The Claude Moore Park Recreation Center is a great place to have some family fun. The sportsplex has baseball and multi-use fields, and the Vestal's Gap Visitor Center offers park maps and restrooms. If you're looking for something more active, there are plenty of hiking trails to explore. And don't forget the two sparkling fishing ponds!
In addition to all these great activities, the Claude Moore Park Recreation Center also has a picnic pavilion. It's perfect for a summer day when you want to enjoy the beautiful weather outside. Or if it happens to rain, no problem – there are two indoor areas with plenty of things to do. The recreation center even offers low-cost programs like summer camp programs!
3. Alamo Drafthouse Drive-in Cinema
The Alamo Drafthouse Drive-in Cinema is one of the most popular places in Ashburn to watch movies. It's open every day from 8:45pm – 12:00am, and you can view their screening schedules online or on their app.
One of the coolest things about this cinema is that they have a drive-in! So if you want to watch a movie in your car, this is the place to go. They also have a website with their screening schedules.
4. Ashburn Park
If you're looking for a fun and family-friendly place to go in Ashburn, Virginia, look no further than Ashburn Park! This park is perfect for all ages and has a picnic area and several walking trails. If you need to take a break from the sun, the park is also shady.
The park also offers a variety of activities for visitors to enjoy, including hiking, biking and fishing. There are also several playgrounds and a pavilion available for rent. The park is open daily from dawn to dusk.
5. One Loudoun Marketplace
One Loudoun Marketplace is open year-round for your convenience! The marketplace offers a variety of services, such as event and workshop bookings, food options, and shopping. There's something for everyone at One Loudoun Marketplace!
This open-air shopping center is home to a variety of retailers, restaurants, and businesses, making it the perfect place to shop, dine, and explore. With something for everyone, One Loudoun Marketplace is sure to become your go-to destination for all your shopping and dining needs.
6. Old Dominion Railroad Trail
The Old Dominion Railroad Trail is a great place to explore with friends and family members. The trail allows people to ride bikes, walk, run, or just relax and take in the scenery. There are also guided bicycle tours available in the region if you want company while exploring the trail.
Finishing the trail means you will see almost all of Virginia when you cross its finish line in Purcellville. The Washington and Old Dominion Trail is open 24 hours a day so feel free to explore at any time! And finally, membership can be bought on the website or in person at the gatehouse.
7. Bles Park
Bles Park is a large park located at the end of Riverside Parkway in Ashburn's main area. It offers a variety of outdoor activities, such as soccer fields, playgrounds, and hiking trails. The park is very clean and organized and parking can be crowded on weekends, but there is plenty available to accommodate people looking for space. Bles Park is open 24 hours with free entrance.
8. iFly Indoor Skydiving
If you're looking for an adrenaline rush, then iFly Indoor Skydiving is the perfect activity for you! This Loudoun County location offers the same experience as outside skydiving, and it's perfect for those who are scared to take the plunge. You'll need a sense of adventure to participate in this activity, but the friendly staff at iFly will make sure that your training is short and sweet.
9. Ford's Fish Shack
Ford's Fish Shack is a Loudoun County favorite for seafood. What makes Ford's Fish Shack unique is that they are a family-friendly restaurant. This means that they offer dishes made for both adults and kids alike. In addition, they have soups, salads, and entrees on the menu.
10. Bluemont Vineyards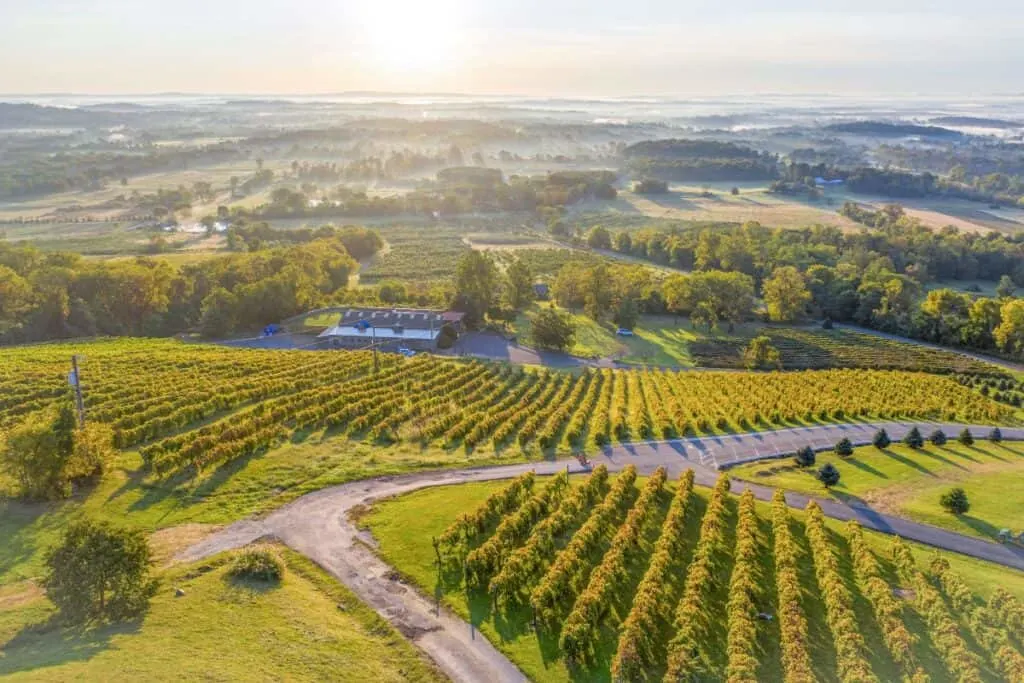 Bluemont Vineyards is a family-owned vineyard and winery located in Loudoun County, Virginia. The vineyard produces a variety of red and white wines, as well as fruit wines and meads. In addition , Bluemont offers a variety of events throughout the year, such as live music on the weekends, wine tastings, and private parties.
Bluemont Vineyards is open daily from 11am to 7pm. However, their hours may vary depending on the season.
Conclusion
No matter what you're into, Ashburn Virginia has an activity for you. If you're looking for a fun day out with the family, try Ford's Fish Shack or Bluemont Vineyards. If you want to get your adrenaline pumping, iFly Indoor Skydiving is the perfect place for you. And if you're looking to explore the great outdoors, Bles Park is a beautiful place to start.
Loudoun County is a great place to live, work, and play. There's always something new to discover, so get out there and explore!
You'll also love