Northern Virginia is filled with fun restaurants, shops, and historic sites. But when you have young kids, let's face it…these aren't ideal. That's okay! There are plenty of things to do with little kids in Northern Virginia.
You just have to know where to look.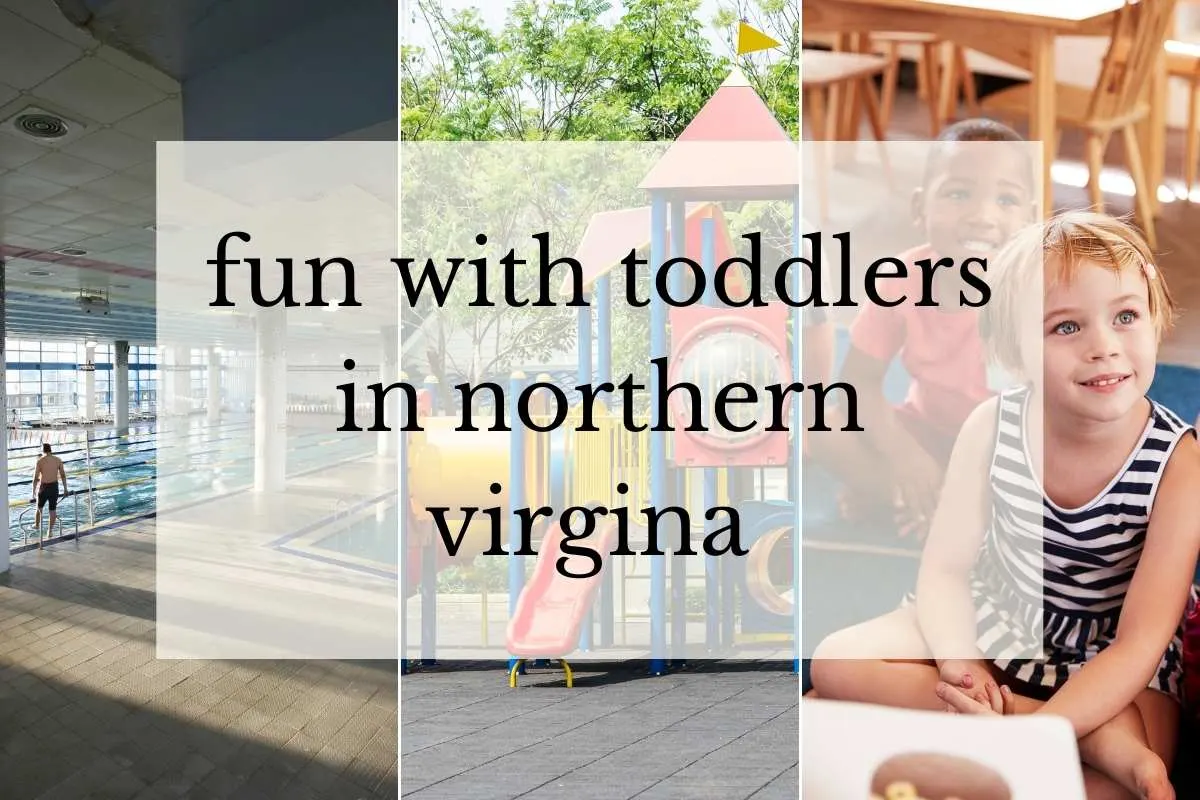 The best toddler activities for little kids in Northern Virginia
I raised three kids in this area and learned to love my local libraries and parks. They're just the ticket for a little daytime adventure with small people in tow. And lucky you, Northern Virginia has some of the best in the nation.
1. Go to storytime at the library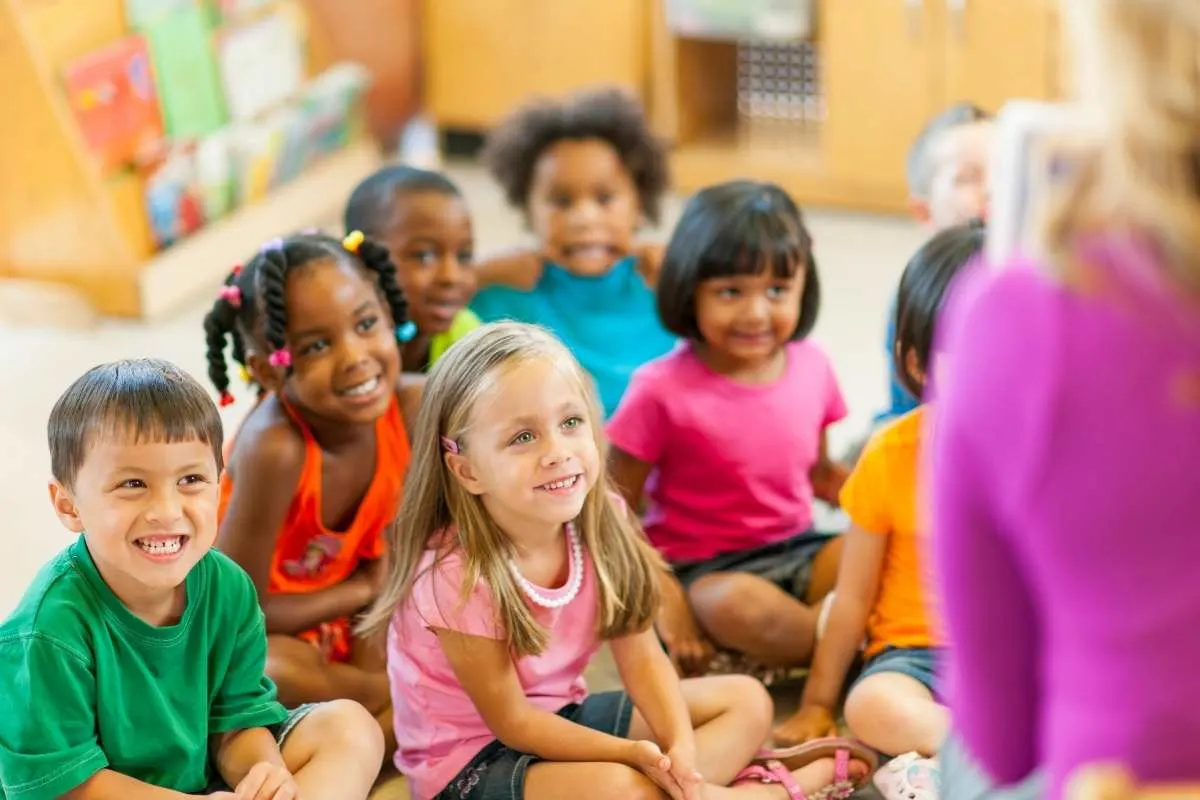 The library is a great place to visit for a break from home, to do some on-site research, or to take in a free class or event. There are 23 libraries in Fairfax County alone, and each one has its own unique features and hours.
Double-check the branch hours before heading out, as they may vary depending on location. All Northern Virginia libraries offer children's storytimes at least weekly, and most of them have children's sections with cozy chairs, coloring areas, and more.
2. Take a ride on the kid's train at Burke Lake Park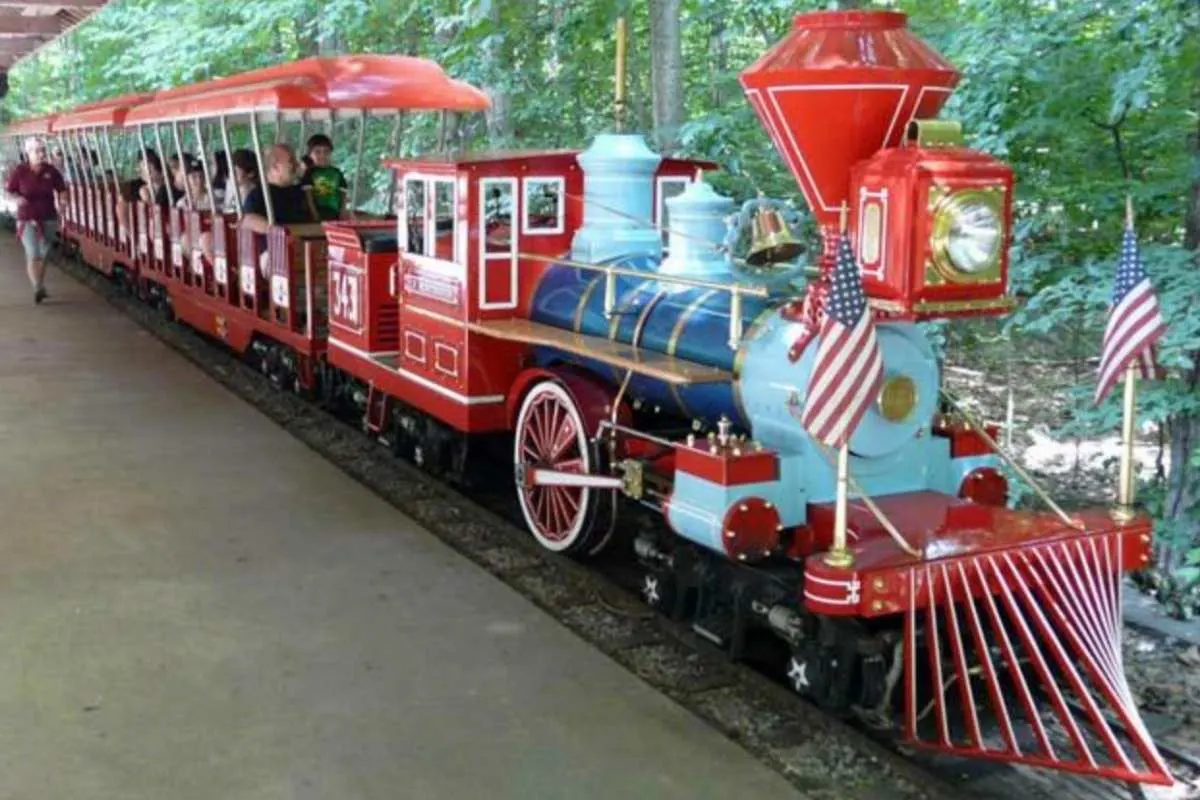 The Burke Lake Park Train is a fan favorite for kids of all ages. The track winds through the woods and around the lake, making for a beautiful (and relaxing) ride. It's absolutely adorable, only lasts about ten minutes, and reaches speeds of up to 12 miles per hour.
Tickets are just $3 per person, and kids under 2 ride free. The train runs daily from Memorial Day weekend through Labor Day weekend, weather permitting.
After you get off, there is plenty to do at the park, including a carousel, playgrounds, and going for a walk around the lake.
Visit their website here for their hours
3. Get a kids sundae and sit outside on a nice day
.What could be better than sitting outside on a nice day with a delicious ice cream sundae in hand? If you and your small people need a treat, visit one of the many great ice cream places in Northern Virginia.
Many of them offer outdoor seating and are dog friendly, which always entertains little kids.
We love Woody's for the location in downtown Fairfax and the nice outdoor seating, and Peterson's in Clifton for the cute toy train in front.
4. Get some fresh air at Cox Farms (it's not just for pumpkins)
This is a well-known Northern Virginia spot for all things autumn – pumpkins, hayrides, apple picking, and more. But it's also a great place to take kids in the summertime!
Their Corner Market, open in spring, summer, and Christmas, has live music, food, and plenty of space for your young kids to run will and free.
Toddlers will especially enjoy visiting the baby animals, blowing bubbles, and being treated to a glass of lemonade.
There's also a toddler area with a slide right near the eating area, so the adults can relax while your littlest one has fun.
Visit their website here for more information.
5. Let your toddler get their energy out at one of the area's indoor playgrounds
There's nothing like an indoor play area to wear out a kid, and Northern Virginia has a few good choices.
Scramble Indoor Play in Alexandria is our favorite for young kids because of their special toddler area and even an infant area for the youngest kids. (There's plenty to do here for older kids too, if you want to bring the entire family.)
Luv 2 Play in Fairfax also has toddler and infant areas that are separate from their main indoor playground.
Fair Oaks mall in Fairfax has a nice play area suitable for the youngest kids, and being in the mall tends to be more enjoyable for adults than a huge indoor playground. (The only downside is there is no separate toddler area.)
6. Explore a local farmers' market and try some new fruits and veggies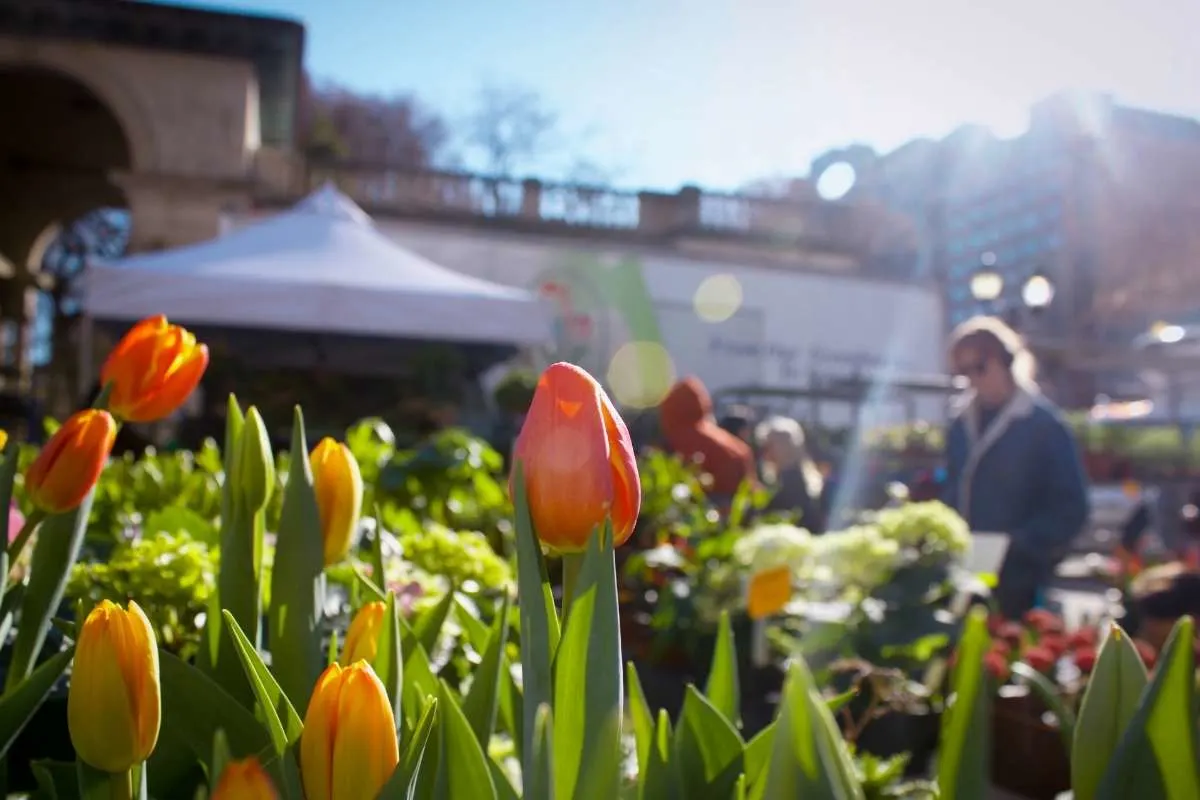 Farmers' markets are the perfect place to take kids. You get a change of scenery, some fresh air, and just enough excitement.
Our absolute favorite is in Old Town Alexandria (it's one of our favorite Alexandria activities for family fun). There are usually over 70 vendors, selling everything from cupcakes to carrots and everything in between.
Everyone there is friendly, offers samples, and is willing to chat with a little one. Of course, Northern Virginia has many
Old Town Farmer's market is open Saturday mornings all year long.
7. See planes and the space shuttle at Stephen F. Udvar-Hazy Center
Let's face it, most kids in this age group can barely stand museums. But toddlers will happily be strolled around here and just look at the planes.
Near Dulles Airport, the center houses a collection of aviation and space artifacts too large for the Washington DC museum. You'll find a Space Shuttle, Concorde, Stealth Bomber, and other historic aircraft. There is also an IMAX theater on site.
Admission is free, but you'll pay to park.
8. Play in the sand and cool off at the splash pad at Pirate's Cove Waterpark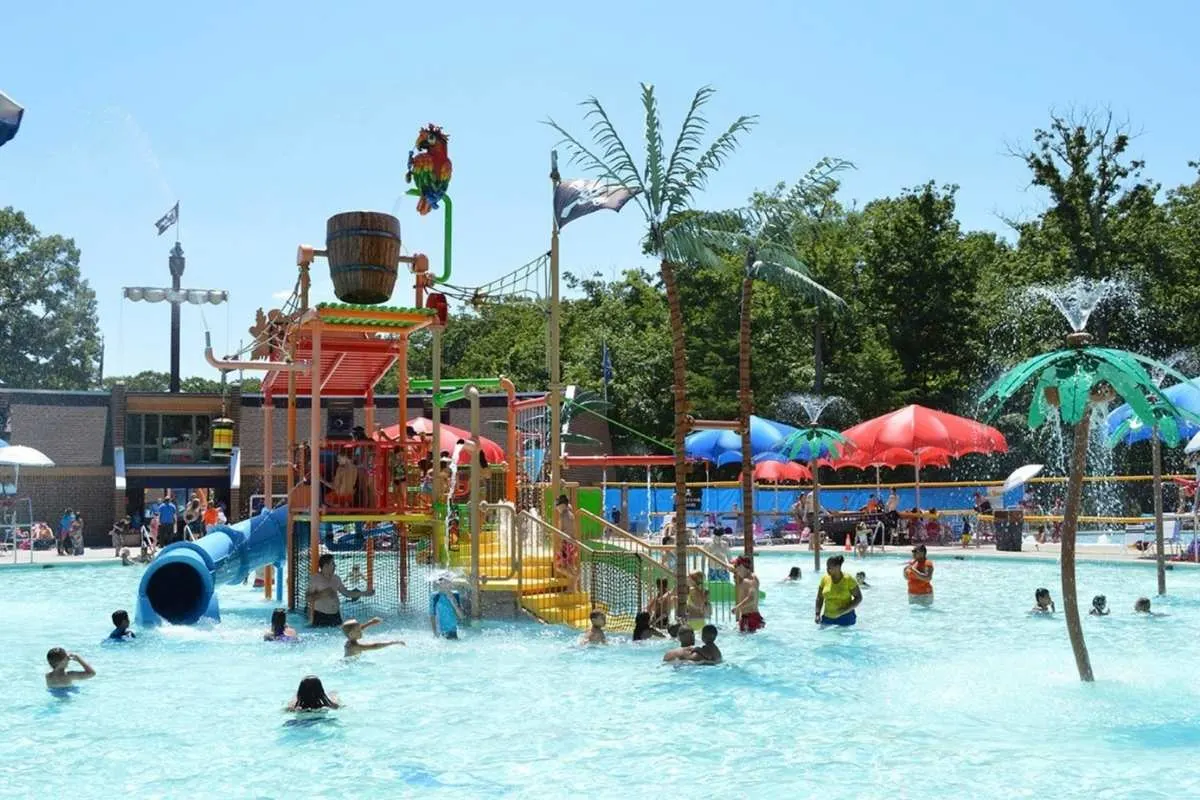 Located in Pohick Bay regional park, this is a waterpark that's fun for the whole family.
The main area is shallow, with waterslides for all ages, and there's even a toddler splash pad for the little ones. You'll also like the "tot pool" with a very short slide.
But the best part for toddlers is that there's a huge sand area to play in with no water. You can watch them dig or make sandcastles while you relax. You can buy lunch at the Captain's Galley and eat while they play. (Be sure to reserve a picnic table ahead of time.)
This is family fun for everyone, and one of our favorite things to in summer in Northern Virginia.
Pohick Bay is one of the area's best parks, even without the waterpark. There are multiple playgrounds, beautiful water views, and campsites. (If you have school-age children, be sure to check out the boat rentals(
9. Go for a stroller-friendly walk at Great Falls Park
Much of the trail at Great Falls is stroller-friendly, as are some of the overlooks. This is a fun place to visit on weekdays when it's not too crowded and you can enjoy the view.
The falls are beautiful and even toddlers will be impressed. Being on the Potomac River is relaxing, and there will be plenty of opportunities for your little one to walk or be pushed in the stroller.
When you're done with the falls, visit the playground, which has a small structure for kids 2-5.
10. Go swimming inside at Cub Run Rec Center
One of the best things to do on a rainy day, this indoor waterpark is operated by Fairfax Country parks and rec and has a lazy river, water slides, and a separate small pool.
There's a zero-entry side of the main pool, so your little one can walk right in.
Family fun nearby
Of course, the DC area is full of special events and awesome things to see. Right outside Northern Virginia are world-class museums and much more, and you're a short drive from lots of fun kids' activities in Williamsburg.
There are so many fun things to do with toddlers in Northern Virginia, it was hard to choose just 10! If your little one is energetic and loves the outdoors, Great Falls Park is a must-see. If you're looking for something indoors during bad weather, Cub Run Rec Center has an indoor waterpark that will keep them entertained for hours.
If you're looking for things to do with little kids in Northern Virginia, consider yourself lucky that you live in an area with such an amazing park system, many towns to explore, and access to one of the most exciting cities in the world. It's what makes this area one of the best places to live in Virginia
Enjoy the fun!