A lovely suburb west of Washington DC, Centreville is a great place to live, with excellent schools, gorgeous parks, and plenty of amenities for locals. But it's also a great place to visit, whether you live somewhere else in Northern Virginia or even farther away.
Centreville is loaded with Civil War history and has some of the best museums in the immediate area. Let's explore more of what this town has to offer.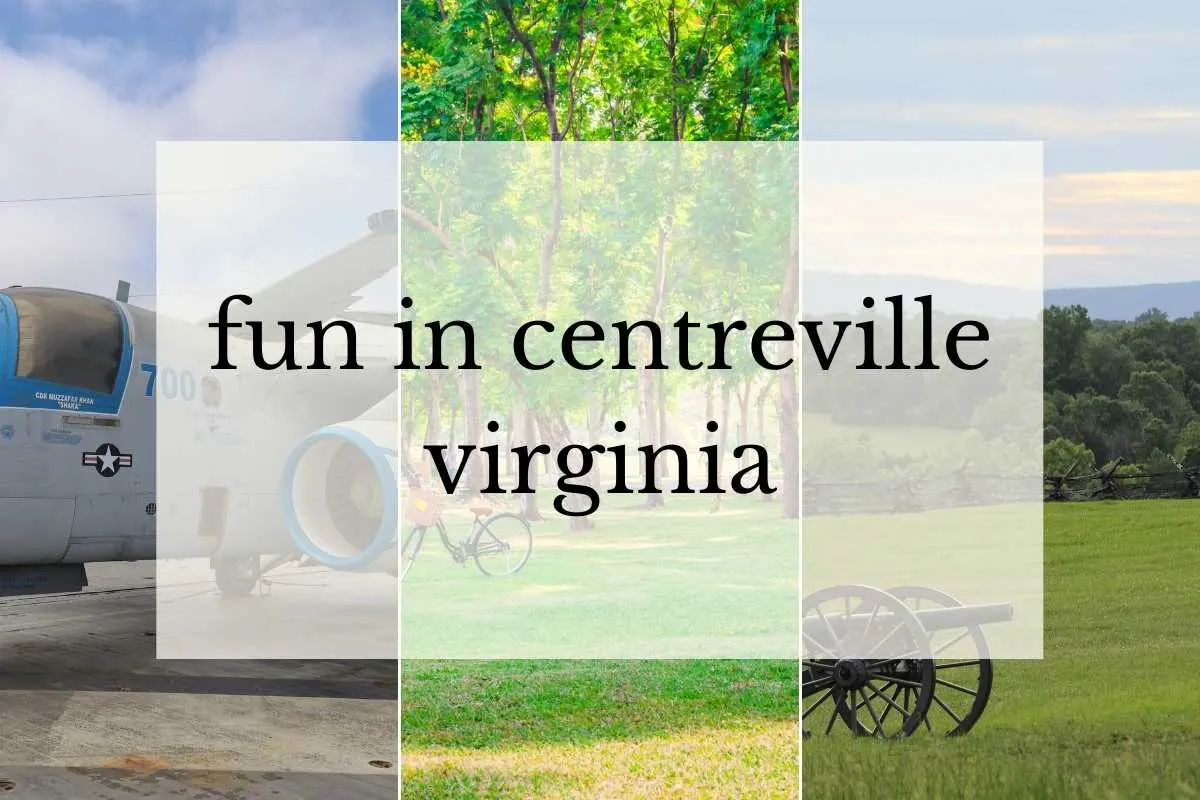 The best things to do in Centreville Virginia
If you're just spending an afternoon here, we recommend lunch at Ciao Osteria and a stroll through the Udvar-Hazy museum. If it's nice out, go to Ellanor Lawrence Park too.(And don't forget how close you are to Manassas, which is surprisingly fun!)
Enjoy hikes and history at Ellanor Lawrence Park
This park has something for everyone. There are easy nature trails for a relaxing walk and more strenuous hiking trails that take you through the woods and past bubbling creeks.
And if you're into history, stop by Walney Visitor Center in a converted 1780 farmhouse. It has live animal exhibits, historical exhibits, a children's touch table area, and a greenhouse.
Of course, this park has playgrounds, athletic fields, and plenty more to do.
Enjoy fresh air and seasonal fun at Cox Farms
Cox Farms is a well-known local attraction, and for a good reason. There's something for everyone here, from a petting zoo to a corn maze, wagon rides to puppet shows.
This is the perfect place to take kids in the fall when the farm is decked out in its autumn glory.
You can also find seasonal produce and live music in the spring at summer at their new "Corner Market," one of our favorite places to take little kids in Northern Virginia.
See planes and space shuttles at the Steven F. Udvar-Hazy Center
The Steven F. Udvar-Hazy Center is a great place to check out exhibits of National Air and Space objects. The center offers various exhibitions, including the Lockheed SR-71 Blackbird, Gemini 7 space capsule, Concorde, Space Shuttle Discovery, and the still controversial Enola Gay.
If you're an aviation enthusiast or just want to explore the museum with your kids, Udvar-Hazy Center is worth checking out! Keep in mind that food and drink are not allowed inside the museum, but you can purchase snacks from one of the on-site vendors.
The Smithsonian Institution donated $65 million in October 1999 to make this facility possible; it opened in 2000 under the leadership of the Air and Space Museum's former director, Charles Jetté. If you're interested in learning more about air and space exhibits before visiting other locations at NASM or SFO, be sure to check out Udvar-Hazy Center!
See one of the most famous battlefields at Bull Run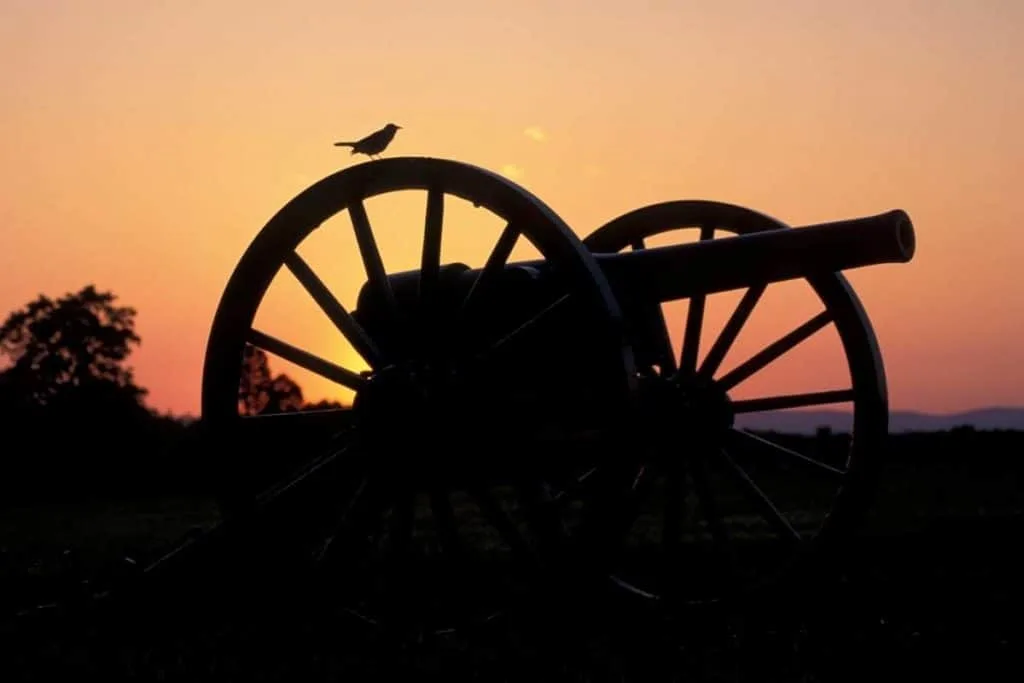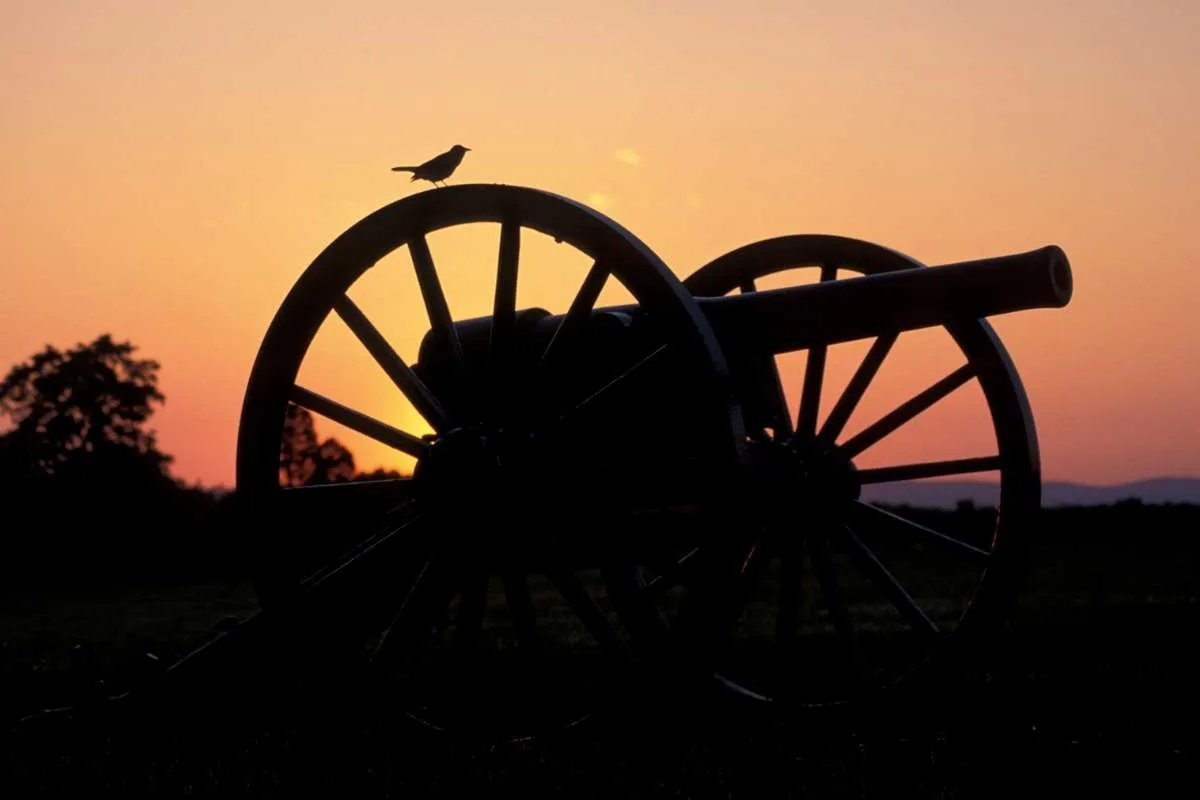 This park is adjacent to the Manassas National Battlefield Park, which commemorates two significant battles of the American Civil War.
The first battle (First Battle of Bull Run) was fought on July 21, 1861, marking the first time that Confederate forces had fought against the Union Army. The battlefield is one of the best Civil War sites in Virginia.
Explore nature at Bull Run Regional Park
The Bull Run Regional Park is a great place to explore nature. You can take a hike on one of the many trails, go swimming in the waterpark, or camp in the cabins. There are a variety of amenities and activities available in the park, so there's something for everyone.
No matter what you choose to do, you're sure to have a good time at the Bull Run Regional Park. The park is large enough that you can find plenty of space to enjoy your favorite activity.
Get a wine tasting at The Winery in Bull Run.
The Winery in Bull Run is a great place to taste high-quality wine. There are two types of barns on the property–a 19th-century style and a dairy barn, complete with cable, beam, and hayloft. In addition, you can try the 2019 Delaney wine made from 100% Virginian grapes.
The Winery is in the beautiful countryside where you can enjoy your time with family and friends. The Winery offers Historical tours and Tasting sessions. You can also make reservations for the weekend, but walk-ins are welcome every day. Plus, there's outdoor seating on the lawn.
Catch an outdoor show at Wolf Trap
Wolf Trap National Park for the Performing Arts is a historical park located in Centreville, Virginia. The park offers a variety of performing arts from a variety of genres. In addition to the great performances, the park also has educational programs that can teach visitors about culture, history, and other topics. There are many recreational activities you can try at Wolf Trap National Park for the Performing Arts. You can enjoy outdoor venues like the Wolf Trap Children's Theater-in-the-woods and Filene Center or an indoor venue like Barns at Wolf Trap.
There are also hiking trails available at this historical park in Centreville, Virginia. So whatever your interests may be, there is something for everyone here.
Stroll in the Meadowlark Botanical Gardens
The Meadowlark Botanical Gardens is a great place to spend a day outdoors. The gardens are home to many different plants, including more than 1,000 species of trees and shrubs. There are also water features, a rose garden, and a butterfly garden.
In addition to the beautiful gardens, Meadowlark Botanical Gardens also offers educational programs, special events, and more. You can easily spend a whole day here, and you'll be sure to enjoy every minute. So if you're looking for something to do in Centreville, Virginia, check out the Meadowlark Botanical Gardens.
See a gorgeous 18th century home at the Sully Historic Site
The Sully Historic Site is a great place to visit if you're interested in American history. The site features a house with a combination of Georgian architectural style and Federal antique style, as well as the Smokehouse where meats were hung overhead. You'll also see a small square building at the end of the house.
The Sully Historic Site is accredited by the American Alliance of Museums, so you can be sure that you're seeing an essential piece of American history when you visit.
(If you're interested in George Washington or Mount Vernon, the estate is situated 23 miles southeast of Centreville in Alexandria, Virginia. It's definitely worth a visit!)
Get some fantastic pizza at Ciao Osteria.
Ciao Osteria is a great place for pizza in Centreville, Virginia. The pizzas here are made with fresh, high-quality ingredients, so you can be sure that you're getting the best pizza possible. In addition to the delicious pizza, Ciao Osteria also offers pasta dishes, salads, and more.
And do not miss the tiramisu here. It's amazing!
Enjoy your trip!
There's something for everyone in Centreville, Virginia. If you're interested in art, history, or science, there are museums and landmarks waiting to be explored. Or, if you're looking for a more active adventure, the town offers plenty of parks and outdoor activities. So what are you waiting for? Get out there and explore!