Northern Virginia is more than just the northern half of the state: it's a region characterized by being a giant suburb of Washington DC. It's expensive to live in, has a very high average income, and is filled with employees of the Federal Government.
Fredericksburg, about an hour south of DC on the worst stretch of highway known to mankind, is a small city. It has its own suburbs, but they sort of blend into the outer DC suburbs.
As time passes as Fredericksburg becomes more crowded and expensive, you might wonder if it's become part of the area too.
Is Fredericksburg part of Northern Virginia?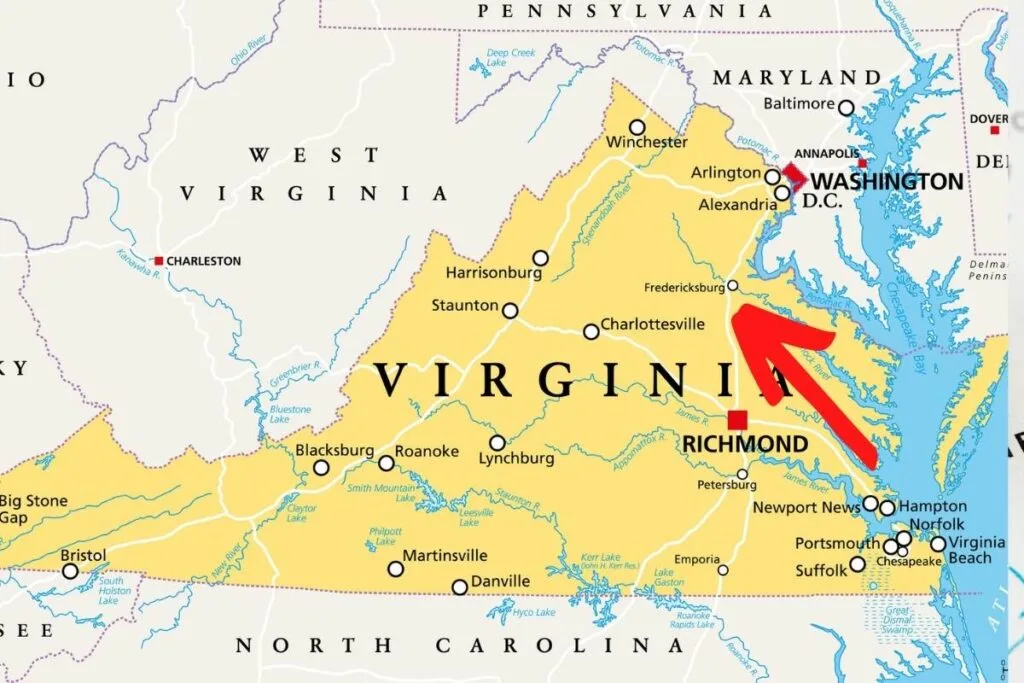 While this is a matter of opinion, no, Fredericksburg is not part of Northern Virginia.
Northern Virginia is much more expensive and closer to Washington DC. The entire area is a suburb of the Nation's Capitol.
Fredericksburg, however has its own history and character. It was established as its own city in the 18th century. It is more than a suburb. There are many people from Fredericksburg and the surrounding area with no connection to DC or even to Northern Virginia.
What makes Fredericksburg similar to Northern Virginia:
Traffic
Chain stores
Suburbs
Lots of Federal employees
What makes it different:
Character
Sense of community people are "from here"
Cost of living
Distance to DC (it's not really a suburb of DC)
Fredericksburg = rural
Some people would say that Fredericksburg is considered a part of Northern Virginia, while others might not include it in that definition. The U.S Census Bureau has a specific definition for what constitutes "urban" and "rural", and because Fredericksburg has less than 50,000 people and lacks an extensive amount of impervious surfaces (parking lots for example), it is considered rural by their standards.
Northern Virginia = mass transit
Northern Virginia has a strong transportation infrastructure that includes major airports like Ronald Reagan Washington National Airport and Washington Dulles International Airport, as well as the Metro subway system and the Virginia Railway Express commuter rail system.
So where does Northern Virginia end?
The Stafford County Line is the unofficial border between Northern Virginia and DC.
While Fredericksburg shares some similarities with Northern Virginia, it has its own history and character that make it different from the region. Some people would disagree and say that the NoVA suburbs have swallowed Fredericksburg too. But for now, it's still part of Central Virginia