It can be hard to come up with things to do as a family that everyone will enjoy.
There are so many great activities in Northern Virginia, but it can be hard to know where to start when you're searching for something for all ages.
We've put together a list of some of our favorite family activities in Northern Virginia that everyone is sure to love.
1. Smithsonian National Air and Space Museum Udvar-Hazy Center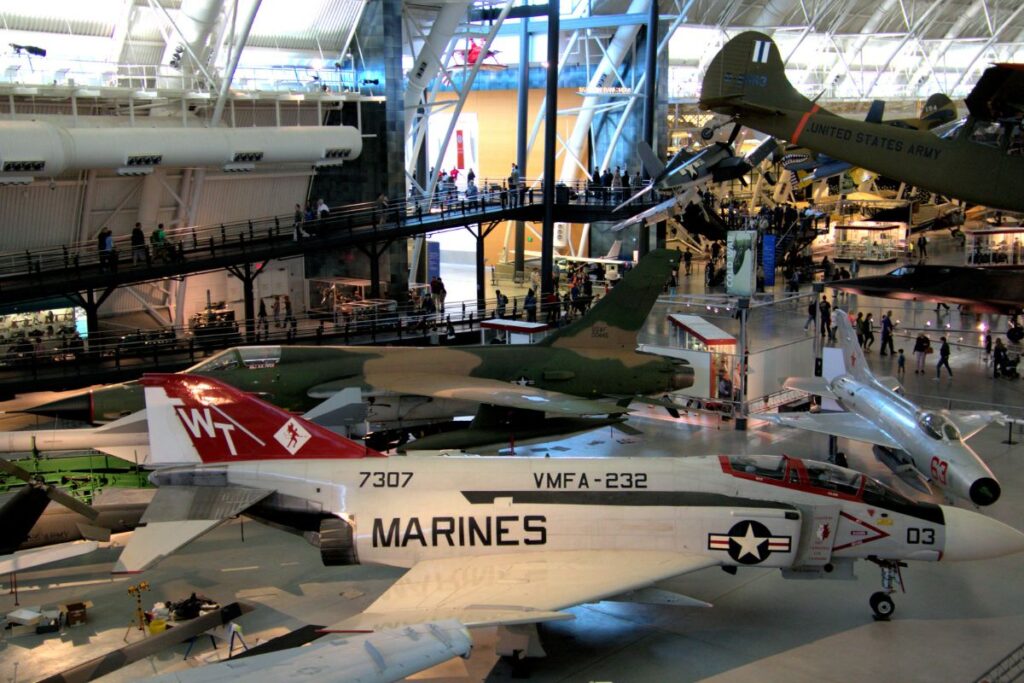 The Smithsonian National Air and Space Museum Udvar-Hazy Center is a museum located in Chantilly, Virginia which features many 200 aircraft on display. The center is named after philanthropist Steven F. Udvar-Hazy, who donated $60 million to the project.
The main exhibit building opened in December 2003, and the James S. McDonnell Space Hangar was added in 2004. The center's mission focus is exhibitions relating to space exploration and general aviation history.
The Udvar-Hazy Center is home to a number of artifacts too large for the Washington DC location of the National Air and Space Museum, including the Apollo 11 Mobile Quarantine Facility and Space Shuttle Discovery. Admission to the Udvar-Hazy Center is free for all visitors; parking costs a dime per car.
The National Air and Space Museum Udvar-Hazy Center should definitely be on your list of places to visit if you're interested in aviation or space travel history! With nearly 200 aircraft on display, it's sure to impress even the most discerning guest!
2. Wolf Trap Children's Theatre-in-the-Woods
Wolf Trap offers a Children's Theatre-in-the-Woods that is designed for children ages 4 and older. Visitors can enjoy a walk through the surrounding forest and picnic after the show. The theatre has performance venues and a variety of outdoor facilities. Tickets can be purchased at either box office located on site or online. Wolf Trap offers pre-performance discussions, dinner on the lawn, and sledding hills for those who want to enjoy nature outside of the performances themselves. Book your trip to Wolf Trap today! It is only a short drive away from Washington D.C., making it easy to get to no matter where you are coming from in Northern Virginia.
3. Virginia Safari Park
Virginia Safari Park is a great destination for kids who love animals. This park has an animal encounter area where visitors can interact with and feed sloths, penguins, anteaters, and rhino's. The safari park offers a village walk-through or drive through the safari. 
4. Cox Farms
Cox Farms is a family-friendly farm in Centreville, VA. It offers seasonal goodies all year round, including fresh fruits and vegetables. Cox Farms is popular among local residents and visitors in the Fall months with its fall festival and Fields of Fear attractions. They all have their website and information so you can plan your trip ahead of time. The farm is a great place to spend the day with kids. The farm has activities for all ages, including face painting and hayrides.
5. Great Waves Water Park
If you're looking for a place to have some fun in the sun with your family, look no further than Great Waves Water Park! This water park is perfect for people of all ages, and it offers a variety of activities that are sure to keep everyone entertained.
The play area at Great Waves is designed specifically for children, so they can enjoy themselves without having to worry about getting lost or being too rough with others. And if you need a break from the excitement, why not relax in one of the cabanas? These private areas come with chairs, umbrellas, and cold drinks.
6. Oatlands Historic House & Garden
The Oatlands Historic House and Garden is a National Historic Landmark located in Leesburg, VA. The estate is open 9 months of the year and provides visitors with an up-close look at plantation life in the 19th century. One of the unique experiences that Oatlands offers is the paranormal tour and investigation. Guests are able to explore some of the unexplained events that occur at this historic mansion. In addition, there are plenty of other activities and events planned throughout the year – including movies under the stars.
7. Old Town Alexandria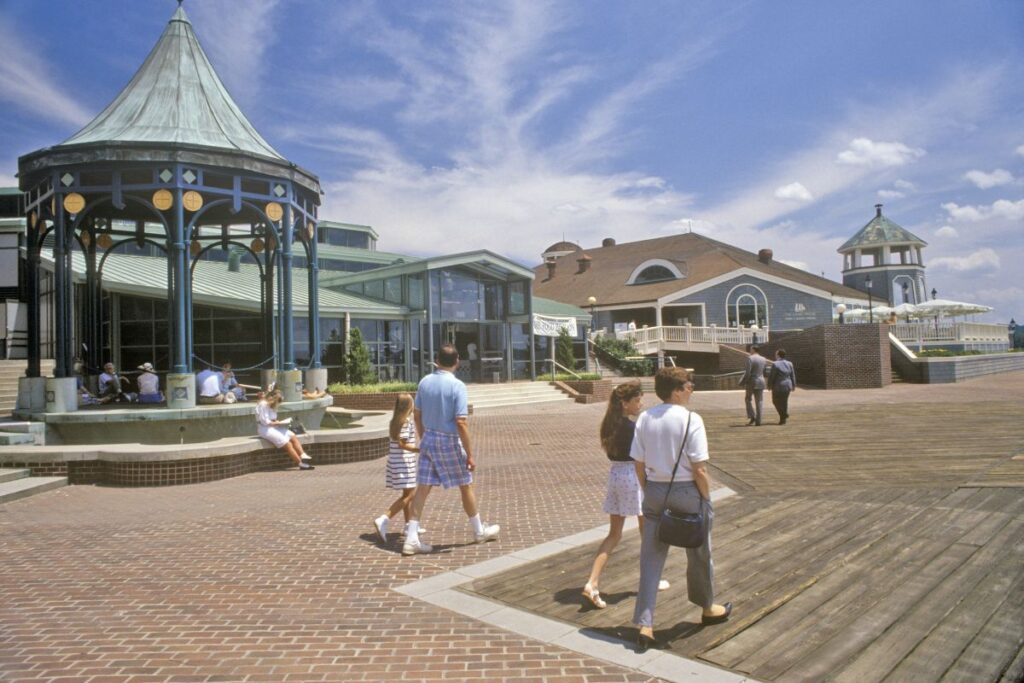 Old Town Alexandria is a historic district located in Virginia. This area is home to many old buildings and landmarks, including the George Washington Masonic National Memorial. The City of Fairfax Regional Library is also located in Old Town Alexandria, making it a great place for family fun.
The farmers market in Old Town Alexandria is open year round and provides a change of scenery, fresh air, and excitement. There are usually over 70 vendors at the farmers market in Old Town Alexandria, selling everything from cupcakes to carrots and everything in between.
8. Mount Vernon Estate and Gardens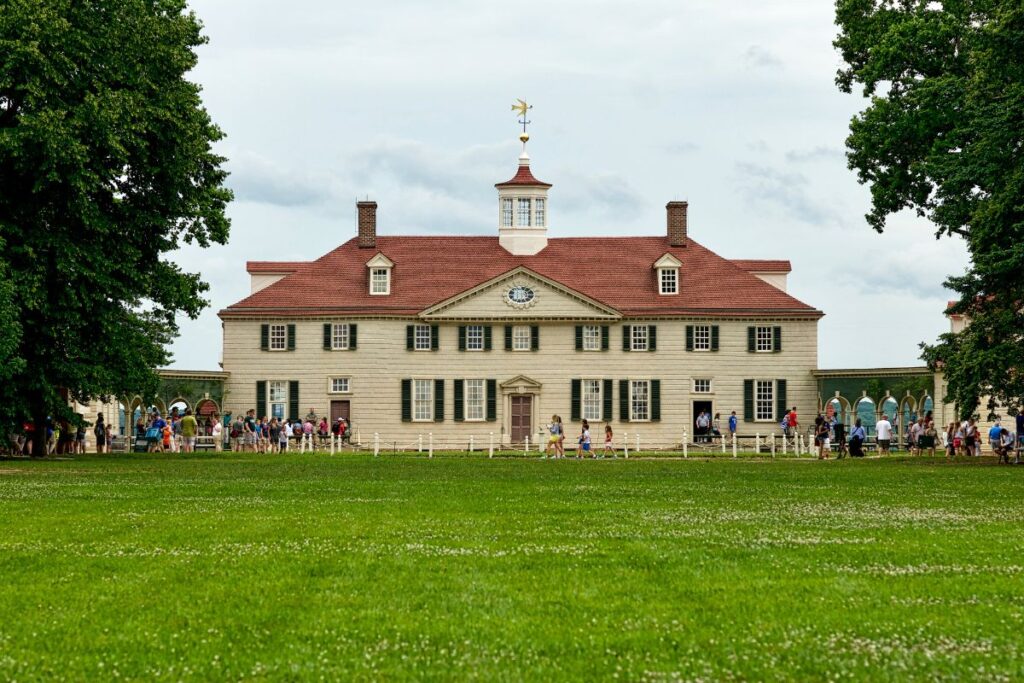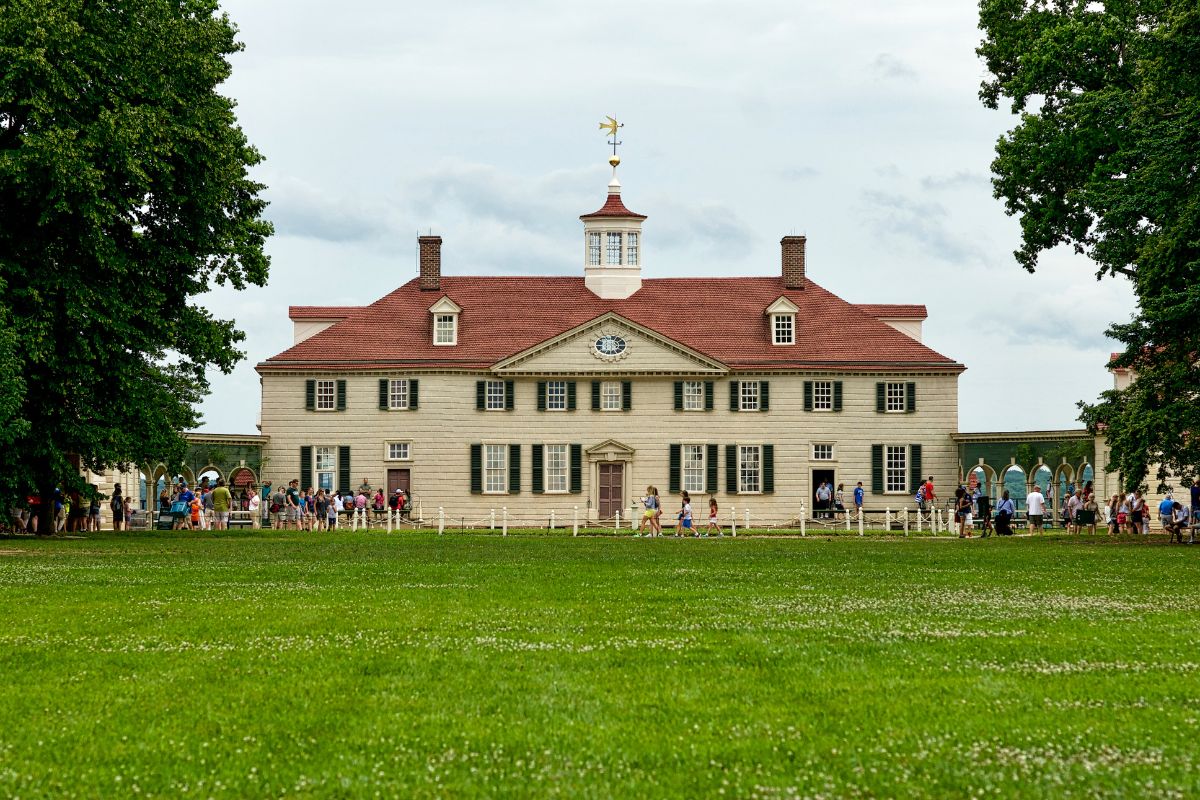 The estate is home to George Washington's plantation, and there are lots of activities available for guests. You can explore the mansion, gardens, distillery, and gristmill on the property.
The distillery and gristmill are especially interesting, as they offer tours and tastings. Guests will need to take a shuttle from the main estate to reach them, but it's well worth the trip. The distillery is open daily from April through October, while the gristmill is open daily from March through December. Make sure you check out both during your visit!
Mount Vernon Estate and Gardens also has a gift shop on site where you can buy souvenirs. And if you're hungry, there's a restaurant too! Be sure to grab a bite before heading back out into the world.
9. Great Falls National Park
Great Falls National Park is located in Northern Virginia and is a great place to go for a walk or hike. The park has a Visitor Center which offers exhibits, information, and a gift shop. There are also restrooms available at the visitor center.
The park has two main areas: the Upper Great Falls area and the Lower Great Falls area. The Upper Great Falls area is where you will find the Visitor Center as well as the majority of the hiking trails. The Lower Great Falls area is where you will find the river and can picnic or fish there.
10. Meadowlark Botanical Garden
Meadowlark Botanical Gardens is a great place to spend an afternoon with your family. There's a lot of things to do there, from walking around the gardens to going on a nature hike. If you're looking for something more active, they also have a playground and a water park!
The best part is that it's all free once you get in. Meadowlark Botanical Gardens is open every day from 9 am to 5 pm, so there's no excuse not to go!
11. National Museum of the Marine Corps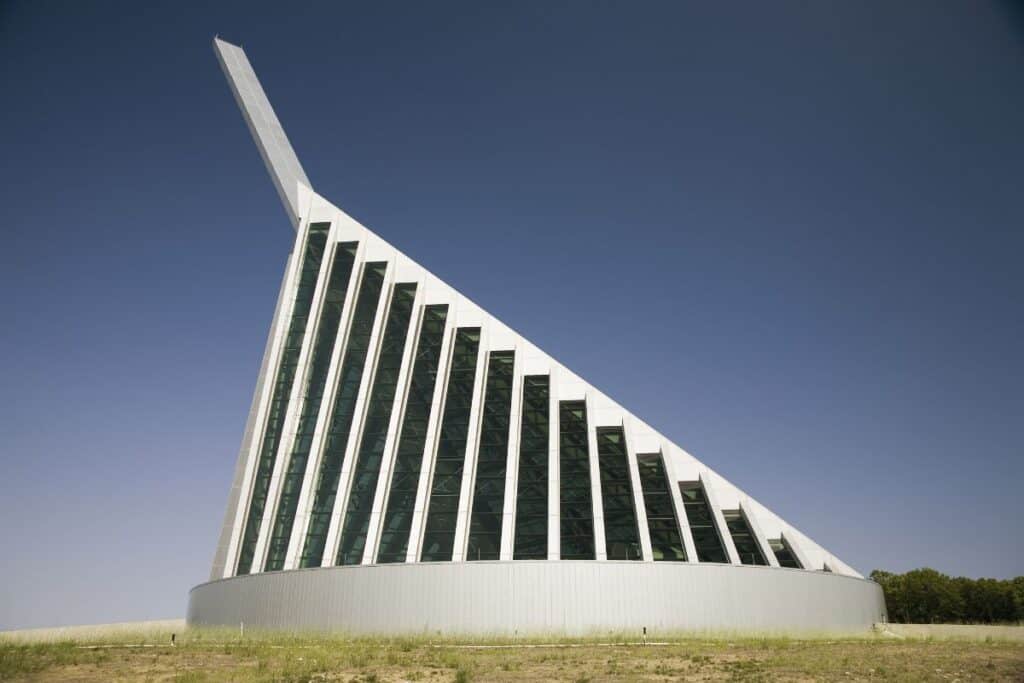 The National Museum of the Marine Corps is located in Triangle, Virginia and tells the history of the Marines through interactive exhibits. There is no charge for admission, and parking is free all year round. The museum offers plenty of incentives for repeat visits with new expansions, displays, and programs.
There are also links for each city to more details about points of interest, including those for kids and toddlers. If you're looking for something fun to do with your family in Northern Virginia, then look no further!
No matter what your family is into, Northern Virginia has something to offer you. With plenty of activities to choose from, we hope that this list will help get you started on planning a fun-filled day or weekend. If you're looking for more ideas, be sure to check out our website or visit one of the local tourist information centers for more
You'll also love