Are you searching for the best coffee shops in Northern Virginia? If you are a coffee lover, join us as we round up the top spots that serve everything from huge breakfasts to tasty cold brews, and, of course, great coffee!
It doesn't matter whether you're a coffee connoisseur or just want a caffeine fix for a quick pick-me-up before a day of sightseeing.
You're probably searching for the best coffee shops in Northern Virginia.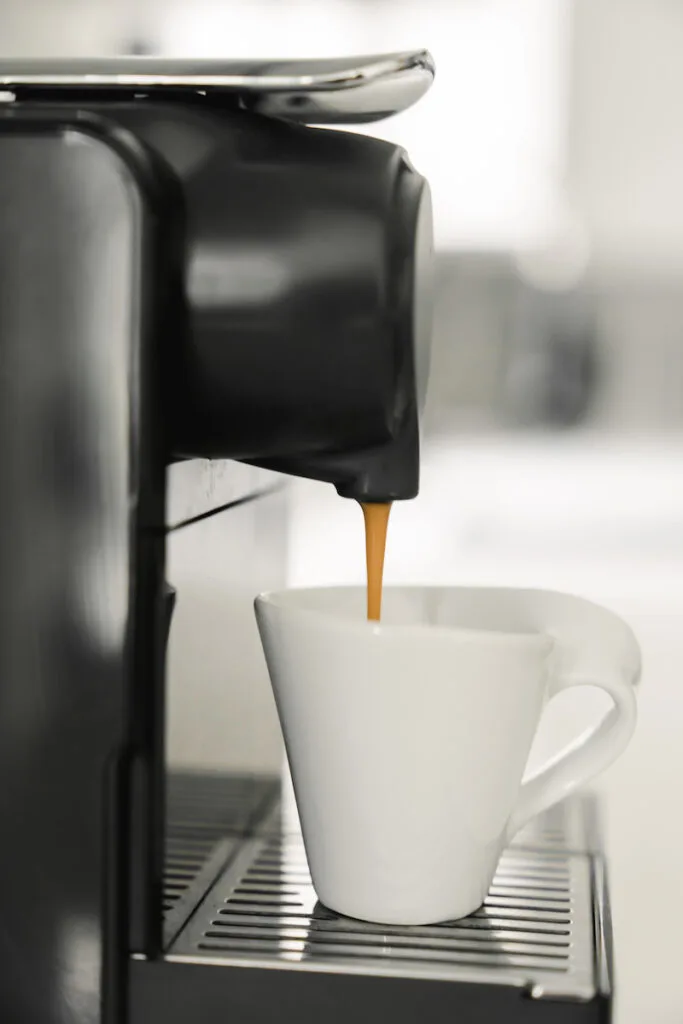 We completely understand that uncovering truly excellent local spots can be challenging.
And hey, there's nothing worse than a sub-standard cup of Joe, right?
So, we've rounded up a list of the absolute best coffee shops to visit in Northern Virginia that serve batch roasts and beautiful baked goods.
Oh, and we'll even throw in a few breakfast spots and hybrid wine bars to spice things up slightly!
Now let's get to it and share our favorite coffee shops.
The Best Coffee Shops in Northern Virginia by Region
Arlington
1: Northside Social Coffee & Wine
Northside Social Coffee & Wine is one of the best coffee shops in Northern Virginia to satisfy a raging sweet tooth. Functioning as a hybrid wine bar, bakery, and coffeehouse, it offers everything from fresh pastries to bougie pours.
Plus, there's a decent amount of outdoor seating if you want to enjoy Virginia's balmy summers!
Oh, and did we mention that it regularly runs Saturday Sip socials featuring wines at bargain prices?
With a second location in Falls Church, it's the perfect afternoon pitstop in Northern Virginia.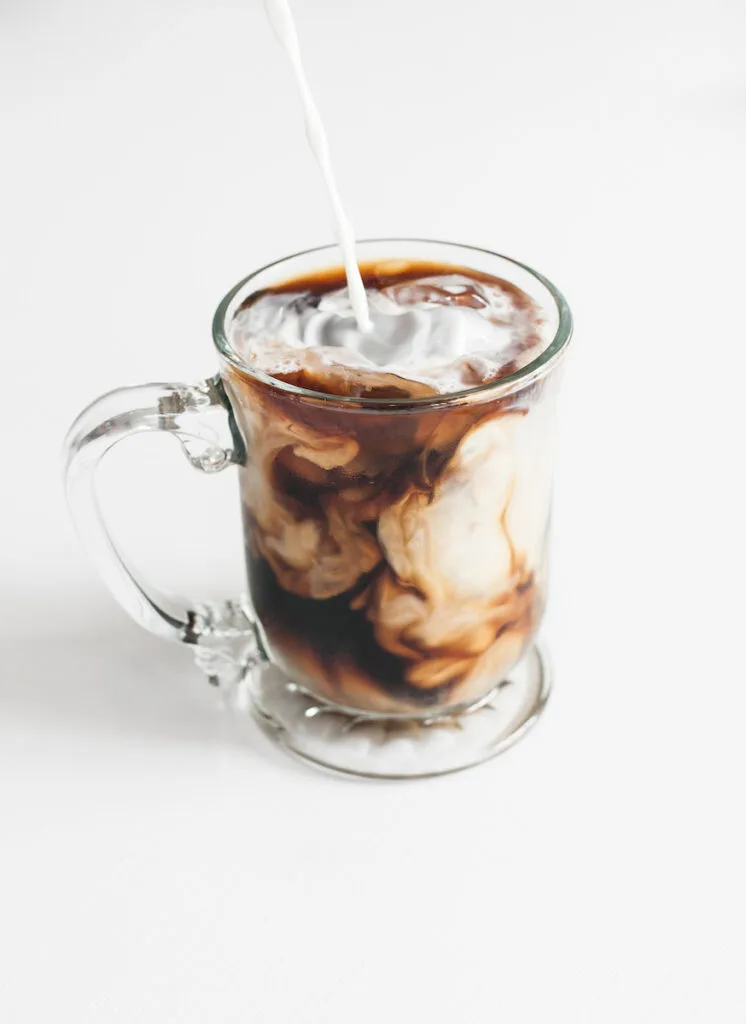 2: Rappahannock Coffee
Another Arlington gem is Rappahannock Coffee which is known for its uber-fresh roasted coffees and great food. These guys roast their own coffee beans with heat-sealable plastic bags and one-way valves which guarantees a rich and caramelized flavor every time.
If you can't get enough of their brews, you can even purchase beans to enjoy at home!
Throw in their freshly baked goods, blended drinks, and paninis, and you will be happy until lunchtime.
Related Post: Best Day Trips from Northern Virginia
Alexandria
3: St. Elmo's Coffee Pub
If you happen to be in Del Ray, Fairlington, or Old Town North, you might want to stop by St. Elmo's Coffee and Pub.
The franchise was established back in 1996 and has been dishing out stellar sandwiches, salads, and coffees ever since. But among the baked goods and piping-hot espressos, you'll also find craft beer and and a great spot for a glass of wine.
If you are looking for a great place as a reliable brunch spot, you can also head down for breakfast sandwiches, waffles, and a glorious avocado toast.
Related Post: 15 Fun Things to Do in Alexandria with Kids
4: Grounded Coffee Shop
Grounded Coffee Shop is a local favorite that's tucked away on Alexandria's Telegraph Road. It first opened its doors back in 2008 and quickly rose through the ranks to become one of the best coffee shops in Northern Virginia.
Its popularity is partly down to excellent Fair Trade coffee grounds (hence the shop's name!) and an obvious French flair. But its baked goods and savory snacks are also top-notch as the place is run by two accomplished pastry chefs!
Their churros and eclairs are legendary, but you're unlikely to be disappointed by any of their sweet treats.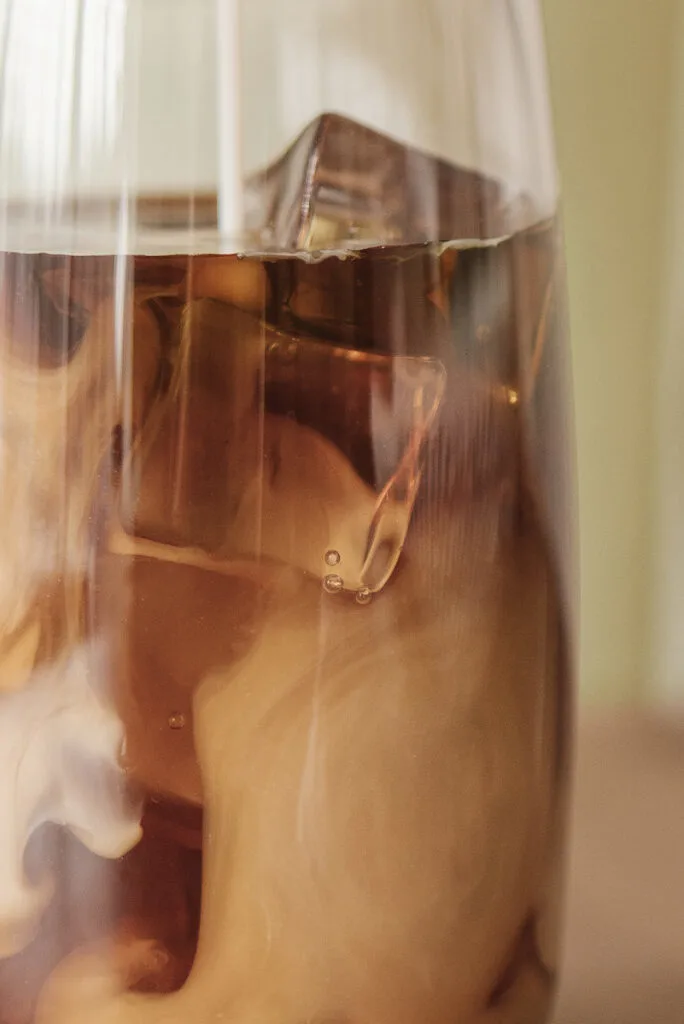 5: Misha's Coffeehouse and Roaster
Are you on the hunt for coffee shops in Northern Virginia with an eclectic vibe? Look no further than Misha's Coffeehouse and Roaster!
This spot boasts colorful walls, vibrant artwork, and even has quirky jazz gently playing over the speakers.
Misha's prides itself on being a specialty roaster, which means that everything is hand-roasted onsite in small batches. So, whether you're craving strong espressos or a simple cup of medium roast, it will taste incredibly fresh.
Related Post: 14 Best Restaurants in Alexandria
6: Grape + Bean
You will find Grape + Bean in Alexandria's bustling Old Town, and it's touted as a specialty wine bar AND coffee shop.
Most people stop by for wine by the glass and a few tapas-style dishes. But you can also head along for a wine-tasting experience or a simple cup of tea!
They aim to use organic and natural ingredients wherever possible, with much of their ingredients coming directly from local businesses.
As this coffee shop is owned by Alexandria residents David and Sheera, you can even check-in for must-visit spots and travel advice.
Fairfax
7: Foundation Coffee
Foundation Coffee is all about providing high-quality and authentic roasts to the good people of Fairfax county.
Although you can grab regular brews, iced coffees and espressos here, their seasonal drinks are a major selling point. From summer cream sodas to Pumpkin Spice and peppermint treats during the fall and winter months, the possibilities are endless.
If you'd rather grab baked goods, their pastries and fresh muffins are divine.
Oh, and the airy warehouse space is ideal if you're looking for somewhere relaxing to work remotely.
Related Post: Best Parks in Northern Virginia
8: Mom & Pop
You will find Mom & Pop in Fairfax's Mosaic District. It offers everything from pastries and biscuits to enormous breakfast sandwiches and handmade gelato.
The store is technically run by Dolcezza Gelato (which hails from Washington D.C.!) and uses old-world methods to infuse herbs and nuts into its scoops. And hey, it's no secret that the Italians are masters of the humble espresso shot!
Related Post: 10 Best Restaurants in Fairfax
9: Caboose Commons
Caboose Commons isn't just one of the best coffee shops in Virginia – it's also a cool and casual spot serving incredible pub fare!
This popular restaurant opened its doors in 2018 and serves elevated comfort food and microbrews. But believe it or not, it opens its doors from 7 a.m. to serve fresh coffee and breakfast grub to early risers and those looking to catch the best sunrises in Northern Virginia.
In our book, its slightly industrial but relaxed atmosphere makes it a perfect communal workspace for days when the home office just won't do.
10: Chateau de Chantilly Café
Fans of fresh coffee and gorgeous French pastries should hotfoot it down to Chateau de Chantilly.
They are probably best known for their mouthwatering Chateau Croll (essentially a round croissant!). But you can also grab perfectly plated desserts, La Colombe coffee, nitro cold brew and freshly baked bread.
If you want to transport yourself to Paris, grab a box of their delicate macarons! Whatever you order, you're bound to agree that this is one of the best coffee shops in Northern Virginia by a mile.
Related Post: Best Ice Cream in Virginia – Nostalgic Ice Cream Parlors
11: Cholez Café
When you are craving Benedicts and burritos for breakfast, Cholez Café has got you more than covered. Although they are adored by locals for their great breakfasts, their 11 signature burgers are equally delicious if you are searching for a perfect place for lunch.
This location is known for its relaxed and bright atmosphere and is a major go-to for gym-goers and yoga lovers. So, whether you are after a quick takeaway coffee, hot chocolate or a real home-cooked meal packed with locally-grown ingredients, you will find them all here.
12: Caffe Amouri Coffee Roaster
Caffe Amouri in Vienna is one of the best coffee shops in Northern Virginia if you appreciate small-batch roasts from local roasters. Not only are the baristas here all Specialty Coffee Association (SCA) trained, but the cinnamon rolls here are incredible.
If you want to learn more about the roasting process, these folks even offer elective courses on the subject!
Throw in their sustainability programs, open mic nights and general community feel, and it is easy to see why Amouri is always bustling.
Fauquier
13: Deja Brew Café
If you are planning to visit Warrenton this year, you will want to work a visit to Deja Brew into your itinerary for great coffee. This place is an entirely USMC Veteran and woman-owned business, meaning it's thoroughly committed to helping local veterans with the café's proceeds.
You will find gloriously rich single origin and custom blends like Brazilian dark and Ethiopian light roasts available to order. But it is the inviting atmosphere and friendly staff behind the counter that make this a must-visit spot.
Fredericksburg
14: Agora Downtown Coffee Shop
Agora Downtown Coffee Shop is tucked inside one of the oldest buildings in Fredericksburg and is hugely atmospheric.
It serves flavorful cups of coffee, but it's also a gift shop and a used bookstore (that's right, it's a Jack of All Trades!). We adore the handmade goodies you can buy from over 90 entrepreneurs here.
Plus, you can even bring Fido along thanks to the dog-friendly outdoor seating!
Add in the live performances and specialty liquor drinks, and you have one of the best coffee shops in Northern Virginia on your hands.
Related Post: Best Restaurants in Fredericksburg (from a Local!)
Loudoun County
15: Blend Coffee Bar
Blend Coffee Bar is an industrial-chic hotspot that has appeared on the Best of Ashburn List for 2023. So, it's certainly an up-and-comer when it comes to quality and atmosphere!
This spot boasts a stunning outdoor patio for warmer days and also serves light lunches and tasty egg sandwiches if you're around for breakfast.
Looking for more? Feel free to check out their special events which include a book club, live music, yoga days, trivia nights, and open mic nights that Blend regularly runs!
Related Post: Best Neighborhoods in Northern Virginia
16: Maverick Café
If you're looking for truly excellent coffee in Northern Virginia, check out Maverick Café. It's located in Leesburg and serves delicious eats from the area's finest local businesses.
If you want to switch things up, they also offer an excellent selection of teas including South African Chai.
Dealing with allergies? No problem! These guys also offer dairy-free, gluten-free, and vegetarian treats.
As the entire café is tucked inside a bike shop, you can even fix up your pedals while you're sipping on a rich medium-roast.
Related Post: Best Hiking Near Leesburg
Prince William
17: Grounds Central Station
You will find Grounds Central Station in Old Town Manassas and it serves all-day breakfasts and lunches. Although the loose-leaf teas and barrel-aged coffees are excellent, you can also stop by at Happy Hour for seriously cheap pours.
From bargain draft beer to discounts on wine, you can save a significant amount on weekday drinks between 5 p.m. and 8 p.m.!
Related Post: Best Things to Do in Manassas
18: Jirani Coffeehouse
To round up our list of the best coffee shops in Northern Virginia, we have Jirani Coffeehouse! Founded by a Pennsylvanian army veteran back in 2015, this spot is all about serving the community amazing coffee.
It uses only ethically-sourced and locally-roasted beans which are ground daily to ensure top-notch quality with every sip.
To dial things up a notch, they also host everything from intimate poetry readings to high-octane rock concerts for local artists.