With so many excellent restaurants, it is easy to see why Fairfax has been named the third-best area in the United States. The city, originally known as Providence, boasts one of Northern Virginia's top restaurant selections. Fairfax has everything, from spicy Indian food to NoVa (North Virginia) seafood.
For decades, various restaurants have fed residents, students, and their parents. Below, we will discuss some of the best, most beloved restaurants in Fairfax, Virginia.
1. Zamarod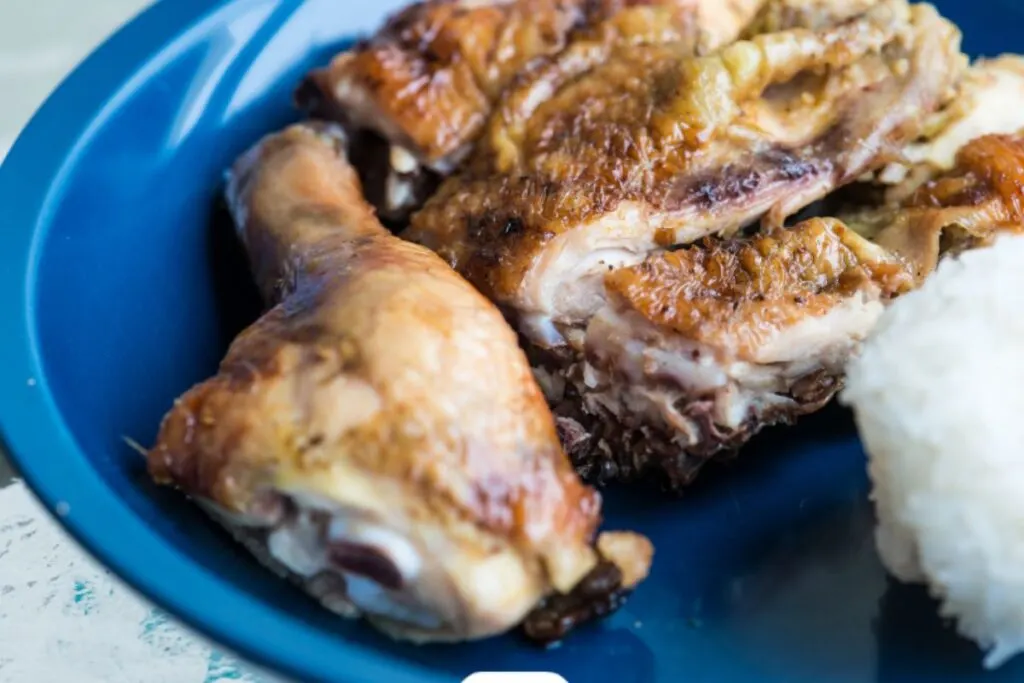 You can expect comfort cuisine at Zamarod Restaurant because of the cozy-yet-elegant atmosphere. The walls, illuminated by beautiful chandeliers, are covered in stunning Afghan rugs and a scimitar. The restaurant's name, which translates to "emerald," is reflected in the plates, which are all visually stunning.
Instead of emerald green, red is the prevailing color throughout the restaurant. At Zamarod, your taste buds are in for a true culinary adventure. Their dishes include fresh, creamy yogurt drizzled over the Aushak (slippery-skinned dumplings filled with fine ribbons of scallion), and a generous dusting of dried mint is sprinkled over the dish, which is topped with ground beef and chickpea stew.
Dishes like qurme Seib (a mildly sweet apple stew), and lamb shanks (a rich, meaty meal), all sit atop white plates that reflect light like rubies. However, Zamarod is far more valuable than its weight in gems.
2. Han Gang Korean Restaurant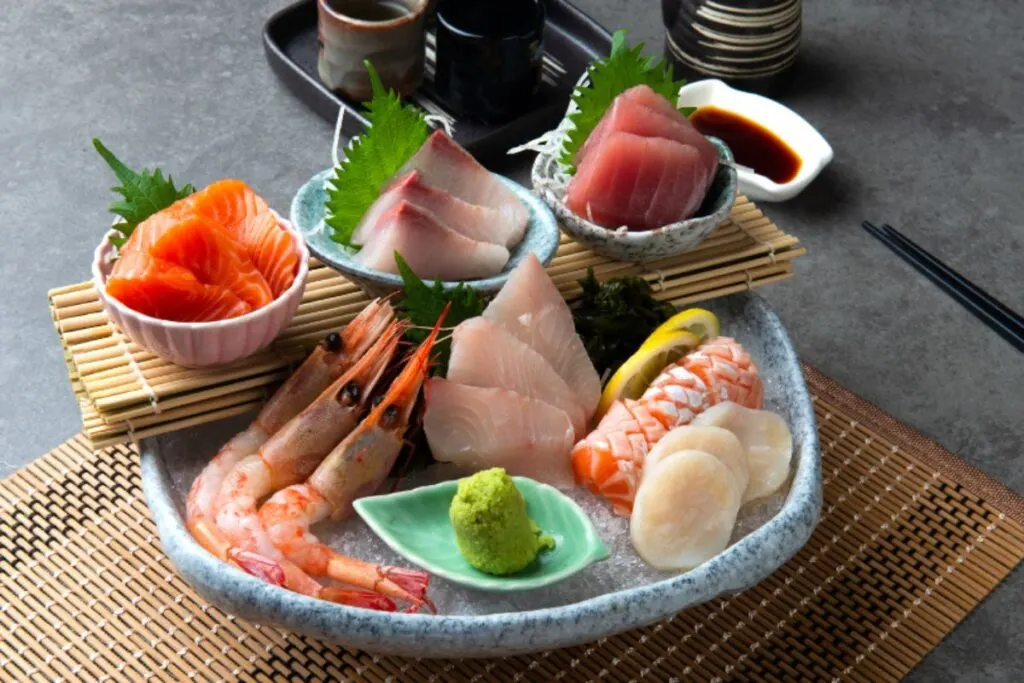 When dining at Korean restaurants, you'll often find yourself surrounded by Korean tradition and having chefs prepare your meal on the grill in front of you. With its squid-laden seafood pancakes and crispy pan-fried dumplings, Han Gang is one of Annandale's newest eateries and one of the best places in the area to get a taste of Korean cuisine.
The menu also includes a Korean variation on tuna tartare, brightened by a sweet and spicy vinaigrette, and mushrooms and abalone heated with garlic and jalapenos. Han Gang is a joy for the palate but also a pleasure to look at.
3. L'Auberge Chez François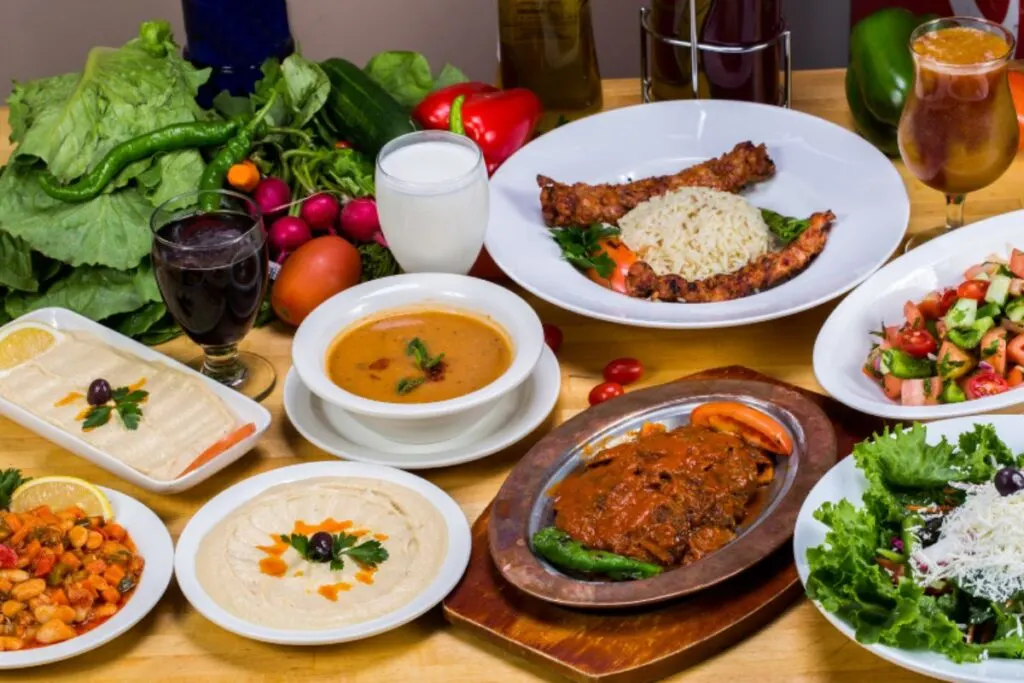 The eatery gained notoriety by supplying more than 500 meals daily to starving Washingtonians and regular diners who enjoyed simple, expertly cooked traditional French cuisine. L'Auberge Chez François has remained essentially the same since it was first opened by François "Papa" himself.
Every part of the restaurant (from the staff to the menu to the décor) is infused with the soul of Haeringer, who has been running it for more than 30 years. Some of their most popular dishes include Cours de Pain, Amuse Bouche, La salad de l'Auberge, La Cassolette de Joues de Boeuf, and Mignardise.
This French-inspired restaurant is a popular spot where couples exchange vows and families gather to commemorate milestones of all kinds and create lasting memories of good food and good times. L'Auberge Chez François is open today, and the Haeringer family will continue to administer it.
4. Mazadar Restaurant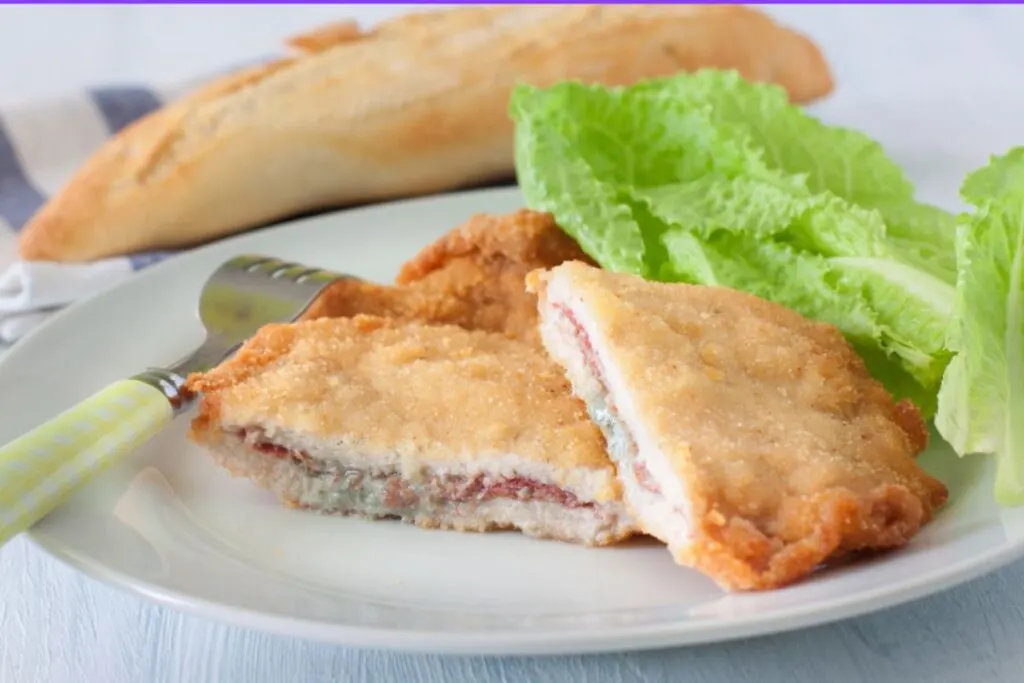 The cuisines served at Mazadar Restaurant have evolved over millennia from the plains of Afghanistan to the crystal-clear waters of the Mediterranean. The welcoming crew is here to share their love of comfort food, unusual flavors, and great times with you.
They offer kabobs and food from Iran, the Mediterranean, The Caucasus, Afghanistan, Pakistan, and India. They also provide a selection of vegan and vegetarian cuisine. This place's charm and lovely atmosphere make it easy to understand why it made it onto the list of best restaurants in Virginia and the best restaurants to eat at in Fairfax.
5. Nostos Restaurant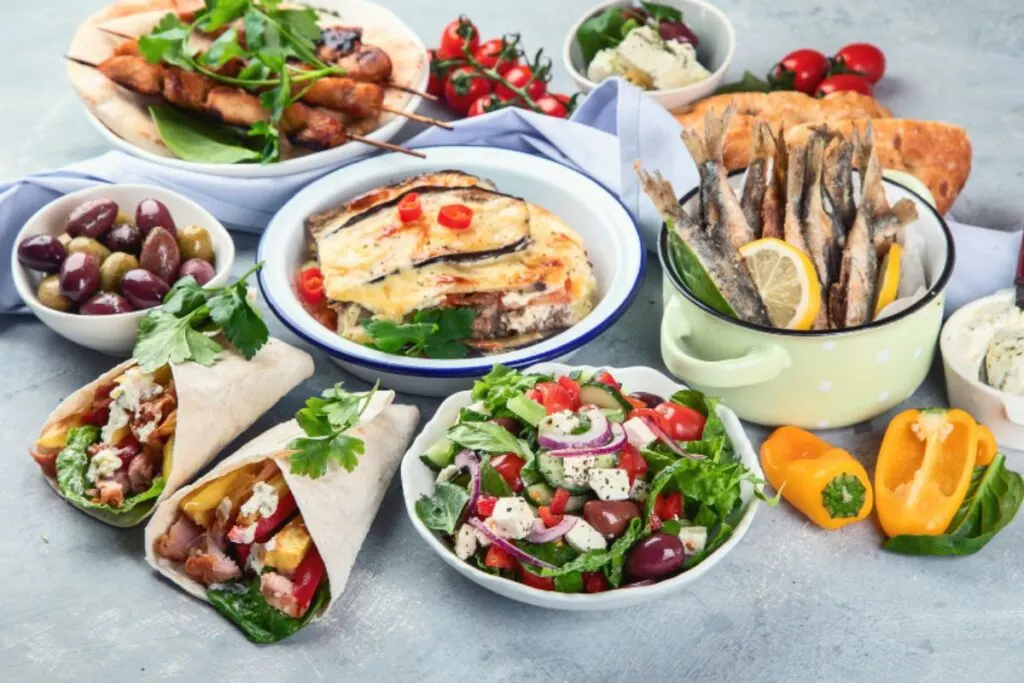 Various traditional and contemporary Greek cuisine will pique your appetite at Nostos, where Greek culinary tradition is presented in a new, contemporary way. They serve branzino, dorado, sardines, and other fresh fish from the Mediterranean Sea, all of which are flavored with extra virgin Greek olive oil.
They also provide a huge selection of "mezedes," or small sharing-sized meals, which are a crucial component of Greek cuisine and express the idea that dining is all about sharing and interacting.
6. Parc de Ville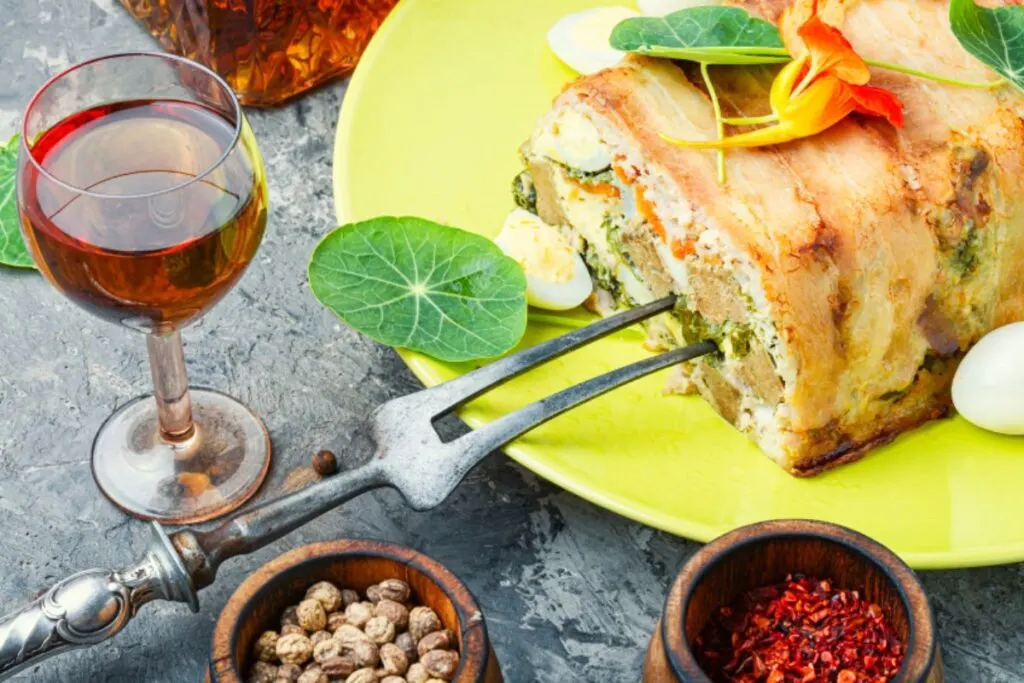 The family of cooks behind Mosaic District's new restaurant has a century of combined culinary experience. There is an open kitchen in the center of a two-tiered dining room and bar where Brendan L'Etoile works with his mother.
Traditional bistro fare is given a family-friendly makeover at Parc de Ville, which serves up a taste of France in Northern Virginia. French-style boudin blanc sausage and gnocchi are served alongside a pinot noir-poached duck egg and traditional onion soup in this prix fixe menu from the French capital.
Their rooftop lounge is ideal if you're in the mood for an aperitif as you wait for your table in the dining room. Savory appetizers such as foie de volaille and smoked salmon rillettes are on the menu for customers to savor while soaking in the open-air ambiance of Mosaic District.
7. Epicure Cafe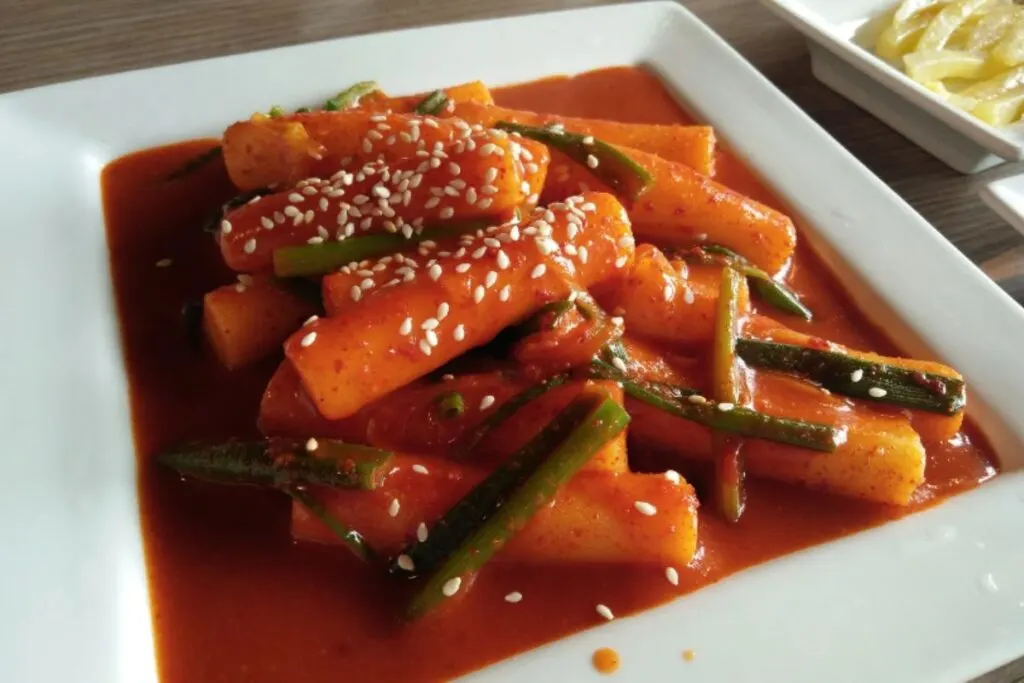 A restaurant with a canopy of glittering lights is also housed in this old two-story biker club that they converted into an art collaborative. Local musicians provide live music as the backdrop for a Mediterranean buffet suitable for vegans, gluten-free, and vegetarian diners.
Foods frequently have a musical theme, such as the "Jessie's Girl" falafel wrap or the "Bohemian Rhapsody" pizza with pesto and feta. Another popular drink is "Angry Vegan," which contains ginger beer, bourbon, lemon, bitters, and "magic."
8. Trummer's
Trummer's is a playground of exceptional cuisine representing Virginia's diversified agricultural sector, superb service, the most comprehensive wine program, and a magnificent setting. Trummer's, located in the lovely town of Clifton, Virginia, is one of the region's most remarkable dining experiences.
The restaurant is located just 25 miles from Washington, DC, in a historic, walkable town, with unique American food, innovatively prepared cocktails, and the largest wine cellar in the Mid-Atlantic, all complimenting each other to create an amazing dinner.
Trummer's menu program offers a one-of-a-kind dining experience, with foods prepared in various methods such as the Binchotan Grill and French Rotisserie. The menu is influenced by Virginia's rich agricultural community and Executive Chef Daniel Perron's relationship with local farms. His inventive menu highlights fresh seafood, local pork, and seasonal veggies.
9. TACHIBANA
In the heart of McLean, Virginia, sits TACHIBANA, a Japanese eatery and sushi bar. Eiji Yahashi, a master sushi chef and the restaurant's proprietor, founded TACHIBANA in 1982 in Arlington.
In 1996, the business relocated to its current site in McLean. Under the strict supervision of Chef Eiji, TACHIBANA exclusively serves the freshest and best fish and seafood from across the globe as sashimi, sushi, and a broad range of mouthwatering makis.
Or you can browse their large selection of mouthwatering traditional Japanese foods. At TACHIBANA, there is something delectable to suit every palate. Visit them to enjoy authentic Japanese cuisine in the main dining area, which is ideal for gatherings with family and friends.
For peaceful, intimate meetings and semi-private events, they also have a classic dining space at the back of the restaurant to accommodate up to 32 guests. Furthermore, both eating sections have authentic sushi bars.
10. ESAAN Tumbar
Thailand's northeastern region is known as Esaan. It boasts some of Thailand's most beautiful national parks, its oldest temples, and a distinct culture and cuisine. In Esaan culture, food is always featured at very important family reunions. In Esaan, sticky rice is the main food source and a plentiful energy source.
The world has come to love the delicious foods the Esaan culture has produced. One of the most popular Thai meals today is Thai papaya salad, popularly known as "Somtum," which has its origins in Esaan. Additionally, popular meat salads include Nam Tók and Larb.
To enhance flavor and experience, chefs marinate the meat before char-broiling it. Before being grilled, fish is frequently covered with a thick salt layer to preserve its natural texture and flavor. Most Esaan dishes come with sticky rice and are seasoned with hot chili peppers, robust fish sauces, and tasty sauce combinations.
You'll also love