Christmas is a special time of year anywhere, but in beautiful and historic Virginia it's really special. Whether you're into holiday parades with Santa himself or elegant candlelit tours of Colonial mansions, we've got something you'll love.
We've put together a list of some of the best things to do in Virginia during Christmas, so you can get into the holiday spirit.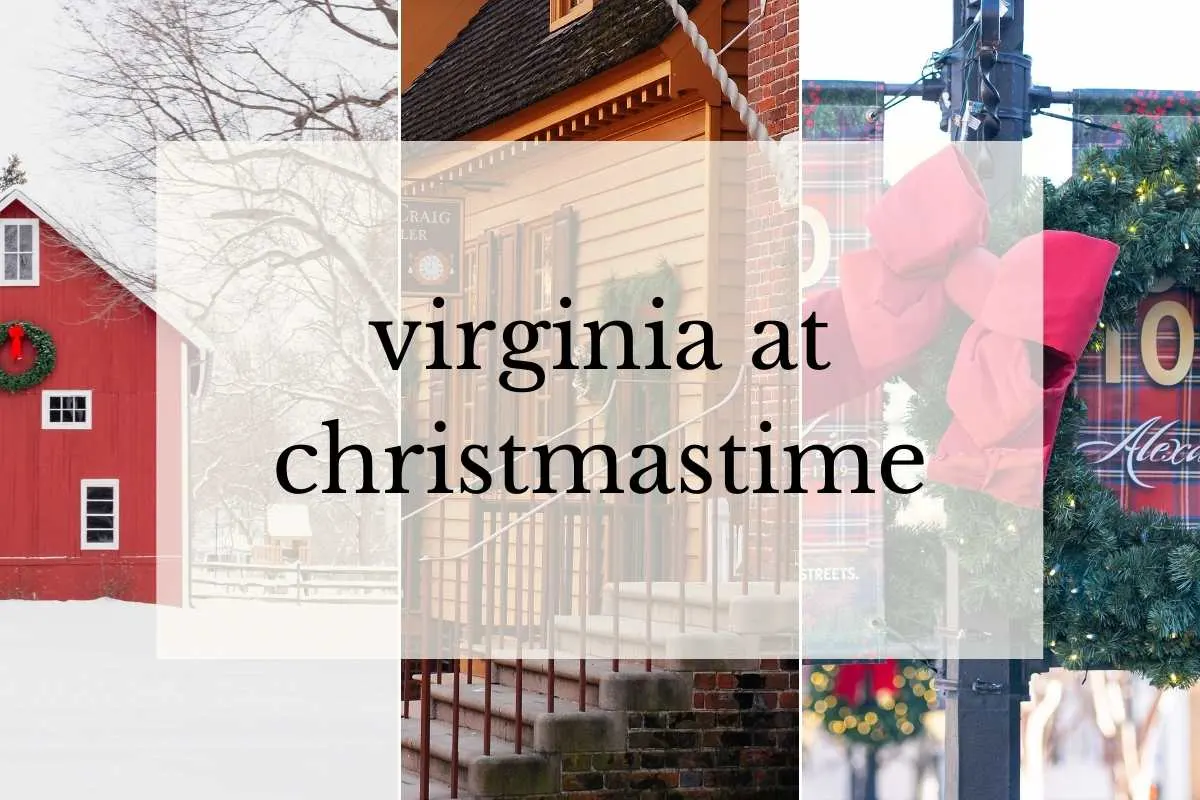 The best things to do in Virginia at Christmastime
Just about any of the charming historic towns in Virginia will have cute holiday decorations with Christmas lights and a few local holiday activities. We've picked some of our favorites here, but there are many more ways to have festive fun and support local businesses near you.
1. Busch Gardens Christmastown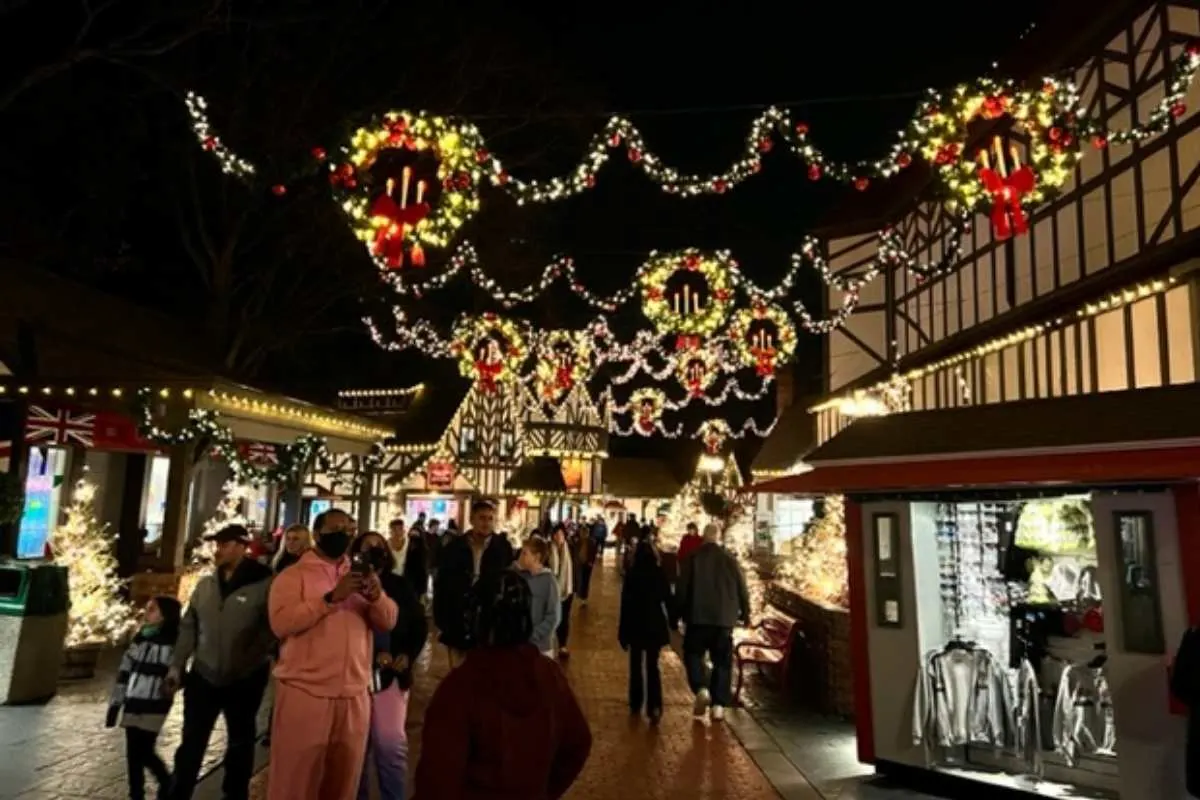 Christmas Town at Busch Gardens is one of the most popular Christmas attractions in Virginia. With over 10 million lights, it's a sight to behold. The park also has festive shows, delicious food, and plenty of holiday shopping. It's a great experience for the whole family and well worth a visit.
Yes, it's crowded and overpriced, but it's truly magic and something the entire family will enjoy.
✳️ Read more about Busch Gardens Chirstmastown in Williamsburg here
2. Fredericksburg Christmas Parade
Virginia is a great place to spend Christmas, with lots of events and activities happening all season long. Fredericksburg is one of the best places to visit, with its charming downtown and annual Christmas parade that's ranked as one of Travel + Leisure Magazine's "Best Towns for the Holidays."
Each year, the Fredericksburg Christmas parade is one of the largest events in the area. The parade route winds through the historic district of downtown Fredericksburg, and it features marching bands, floats, and many local businesses.
This annual event takes place the first Saturday of December and is one of the best holiday traditions in the area.
3. VRE Santa Train
The VRE Santa Train is a popular event that takes place during the Christmas season. The train makes several stops along its route and passengers can get off to visit different parts of Virginia. The route for this event is available online so that people can plan their trips accordingly.
Santa and Mrs. Claus will hop into your train and have hot chocolate with your little ones. (This is something that adults would not enjoy on their own; it's all about Santa.)
4. Manassas Christmas Parade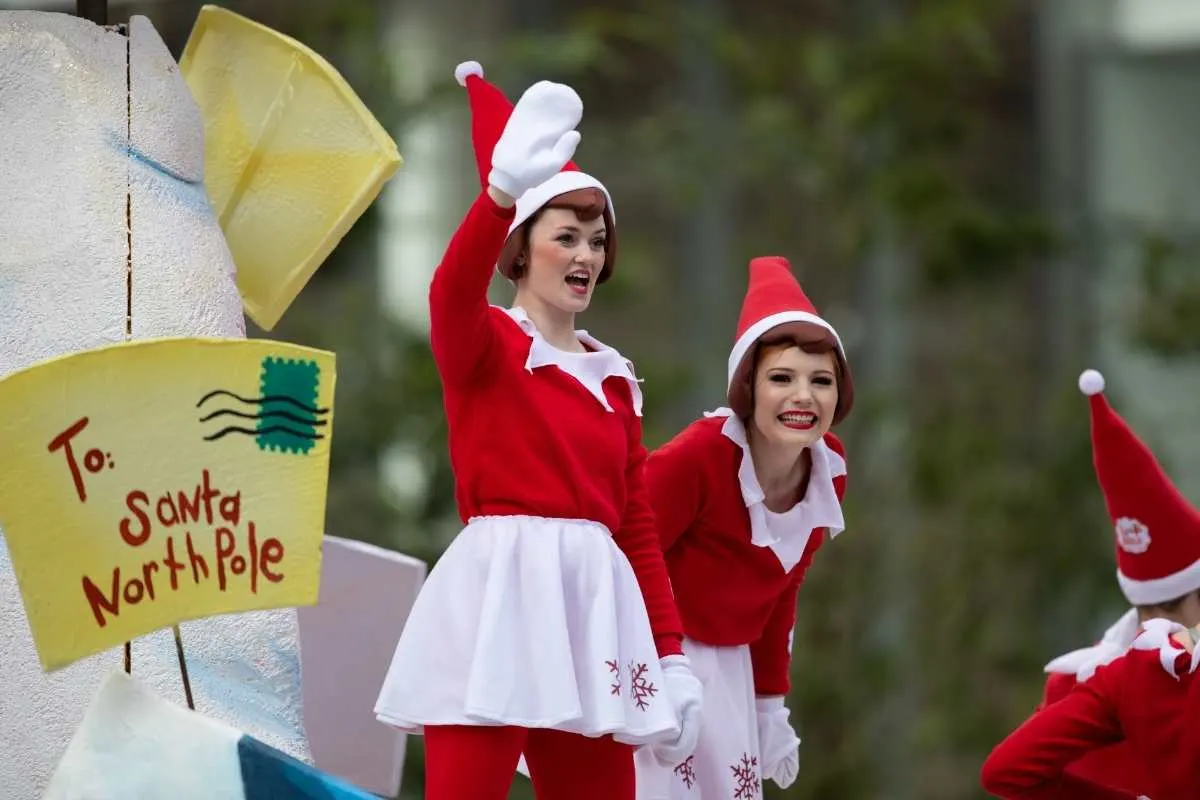 The Manassas Christmas parade is another popular event that takes place during the holiday season. This parade is a bit smaller than the Fredericksburg parade, but it's no less enjoyable. The parade route winds through the historic district of downtown Manassas and features many local businesses and organizations.
(By the way, there are many fuu and educational things to see in Manassas!)
5. Christmas in Middleburg
Christmas in Middleburg is a two-day event that takes place in the charming town of Middleburg, Virginia. The event features a parade, musical performances, ornament decorating, and more. Attendees can also enjoy festive Christmas shopping and dining opportunities. The parade is free to attend and all are welcome.
If you've never been to Middleburg, you should! It's absolutely gorgeous and the holiday decor there is elegant and tasteful.
✅ Read more about our cut your own Christmas Tree Farm guide!
6. Candlelight Tours at Stratford Hall
Stratford Hall is a beautiful plantation home in Virginia that was once the home of Robert E. Lee. During the Christmas season, the plantation offers candlelight tours of the grounds and buildings. The tour includes a visit to the great hall, where a large Christmas tree is on display.
7. Richmond Makers Market
The Richmond Makers Market is a great place to find Christmas gifts for the people on your list. The market features local artisans and crafters who sell their handmade goods. You can find everything from jewelry and clothing to home decor and toys at the Richmond Makers Market.
The market is open every Saturday from 10am to 4pm,
8. Mount Vernon by Candlelight
During the Mount Vernon by Candlelight evenings, visitors can enjoy the soft light and holiday patterns that illuminate the grounds. There are caroling and storytelling performances, as well as a chance to see the mansion decorated for Christmas. This event is a great opportunity to get into the Christmas spirit and learn more about the holiday traditions of our Founding Fathers.
Tickets for Mount Vernon by Candlelight can be purchased online
.
9. Holiday Magic Along Historic King Street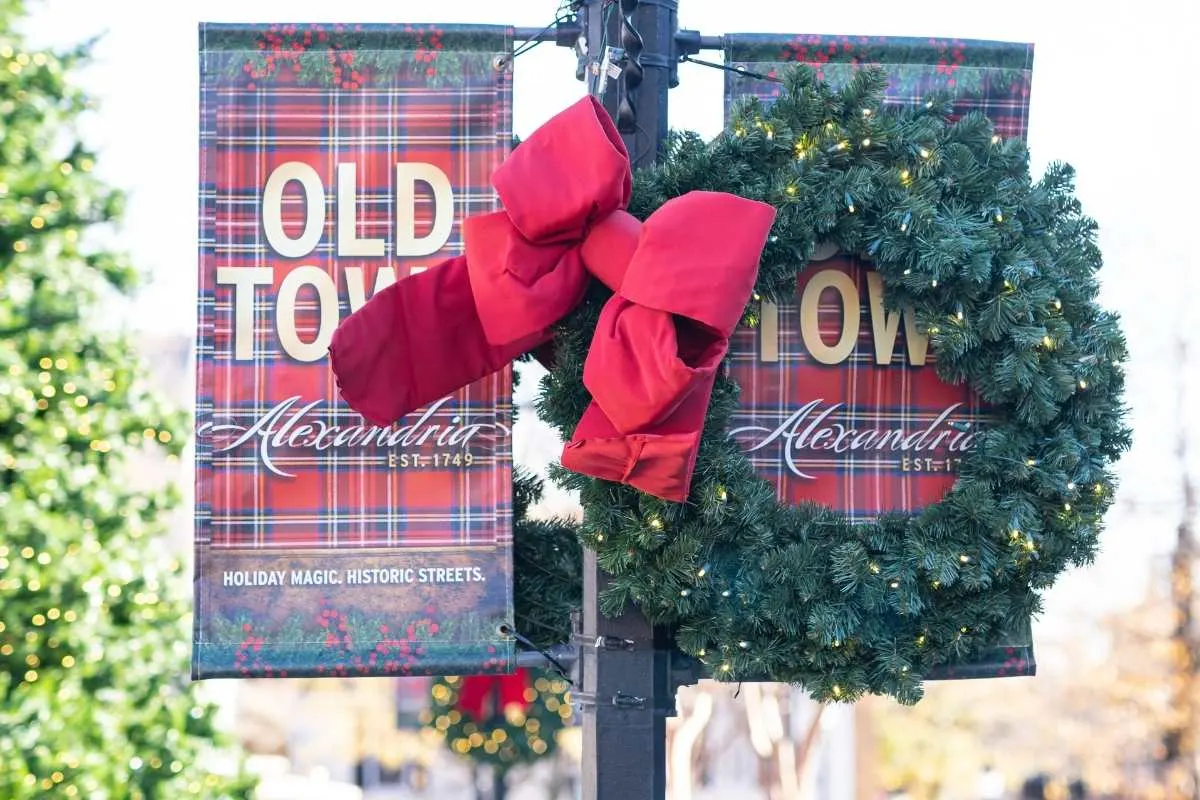 The holiday season is a great time to visit Historic King Street in Virginia. The nightlife scene is alive and well, with plenty of festive cocktails and bites to enjoy at some of your favorite spots. Whether you're looking for a romantic date night or just want to relax with family and friends, King Street is the place to be.
There are also plenty of holiday events happening along Historic King Street. Check out the list below for some of our favorites:
Santa's Workshop at the Alexandria Visitor Center: This event is perfect for kids! They can make crafts, write letters to Santa, and enjoy holiday snacks.
Holiday Market at The Lyceum: This market is a great place to find unique gifts for everyone on your list. You'll find local artisans and crafters selling their handmade goods.
Christmas Tree Lighting at the George Washington Masonic National Memorial: Head to this event to see a beautiful tree lighting ceremony and enjoy live music and refreshments.
11. Santa Slumber Party at Virginia Beach
This event is for the kiddos! They can spend the night at the Founders Inn and Spa and enjoy a breakfast with Santa in the morning.
Tickets for the Santa Slumber Party must be purchased in advance
12. Jingle on Lake Anne (in Reston)
Jingle on Lake Anne is a popular Christmas event in Reston, Virginia. It celebrates its 50th anniversary in 2021 and includes a variety of activities, such as a petting zoo, crafts, caroling, and a tree lighting. However, the highlight every year is Santa's thrilling arrival by boat.
13. Lights at James River Park in Richmond
This beautiful park comes alive with festive lights during the Christmas season. There's a free boat ride on the river, as well as hot chocolate and other refreshments available. It's a great way to get into the Christmas spirit and enjoy some time outdoors.
14. Colonial Williamsburg at Christmas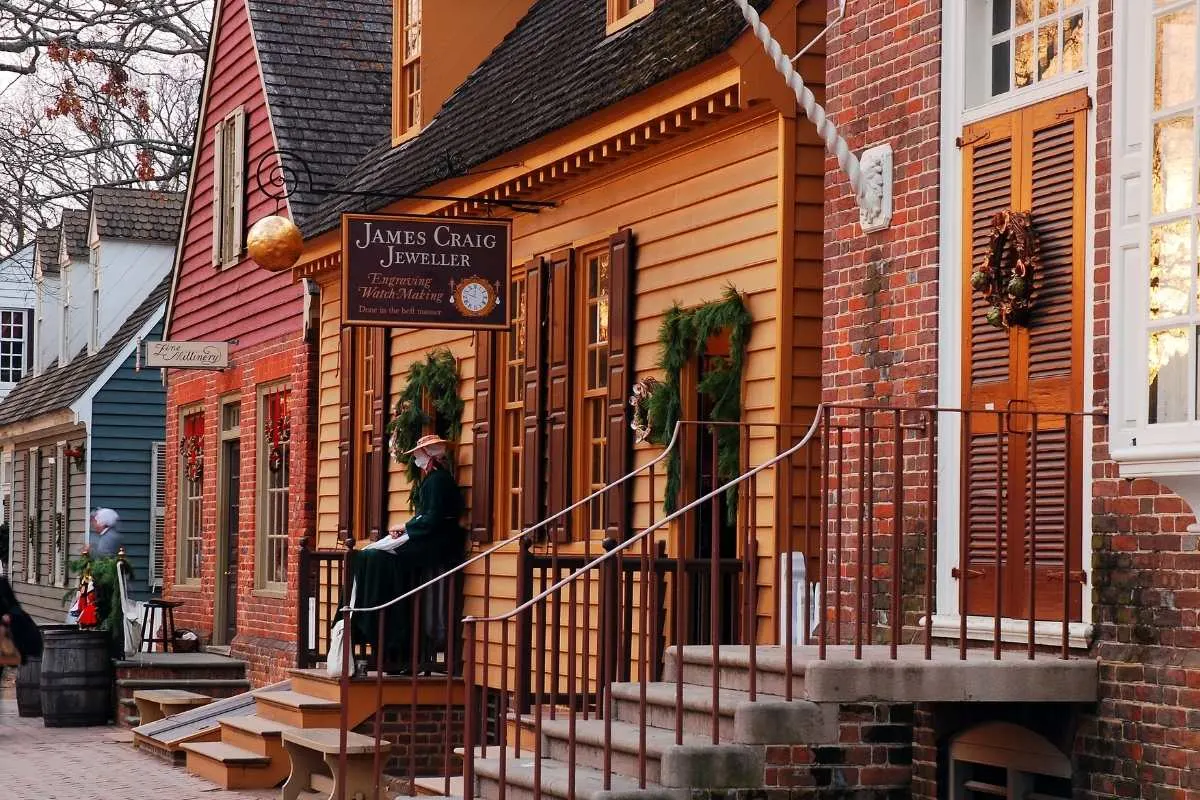 A visit to Colonial Williamsburg is a must during the Christmas season. The historic area is decked out in festive decorations and there are plenty of holiday events to enjoy, such as caroling, live music, and dance performances. Plus, you can shop for unique gifts at the many stores and boutiques in the area. No holiday lights, just beautiful greenery and candles.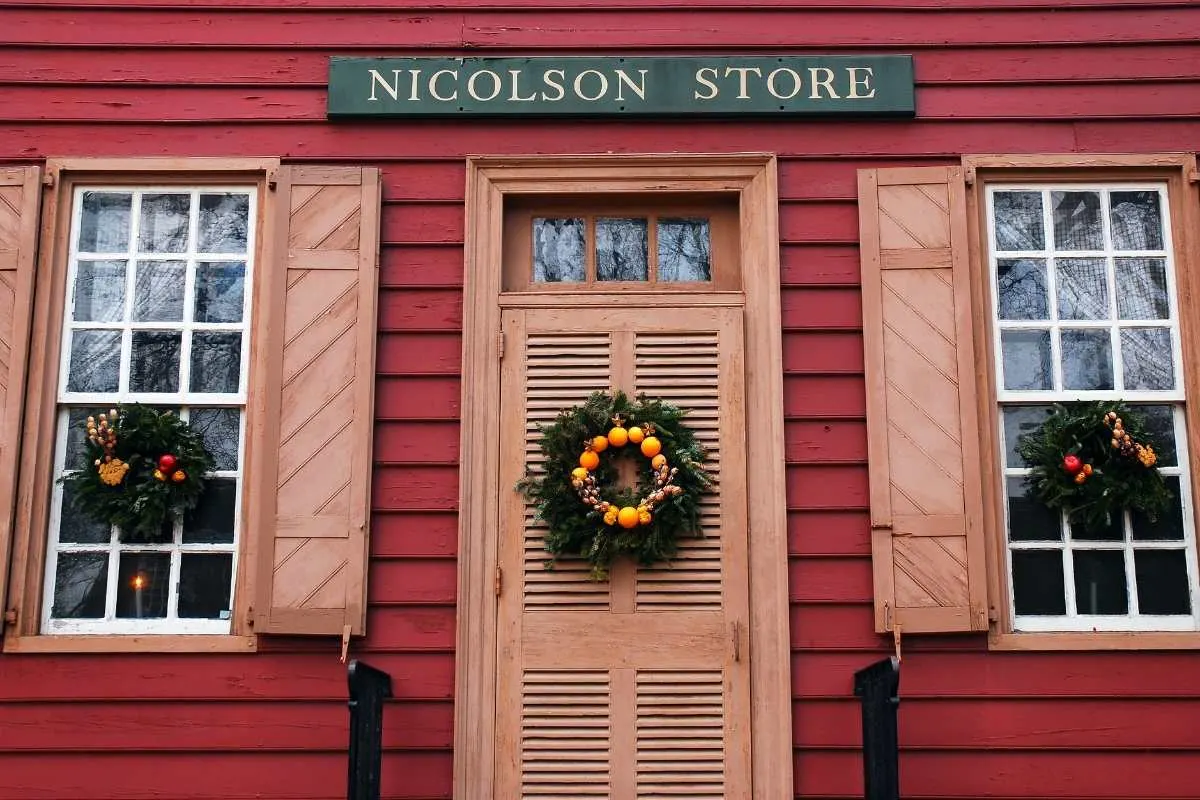 These are just a few of the many great things to do during a Virginia Christmas Whether you're looking for a festive parade or a charming small town, Virginia has something to offer everyone. So get out there and enjoy all that the holiday season has to offer!