Staunton, Virginia has one of the best Main Streets in America, with multiple awards for the historic downtown. Yet there is much more to see and do in this mountain community.
We have been to Staunton multiple times while visiting family living there and have come to really enjoy this small town.
This guide shares our favorite things to do in Staunton VA, from history to the arts, as well as the best places to eat and stay.
If you are wondering what to do in Staunton, you have picked the best guide for exploring the area attractions!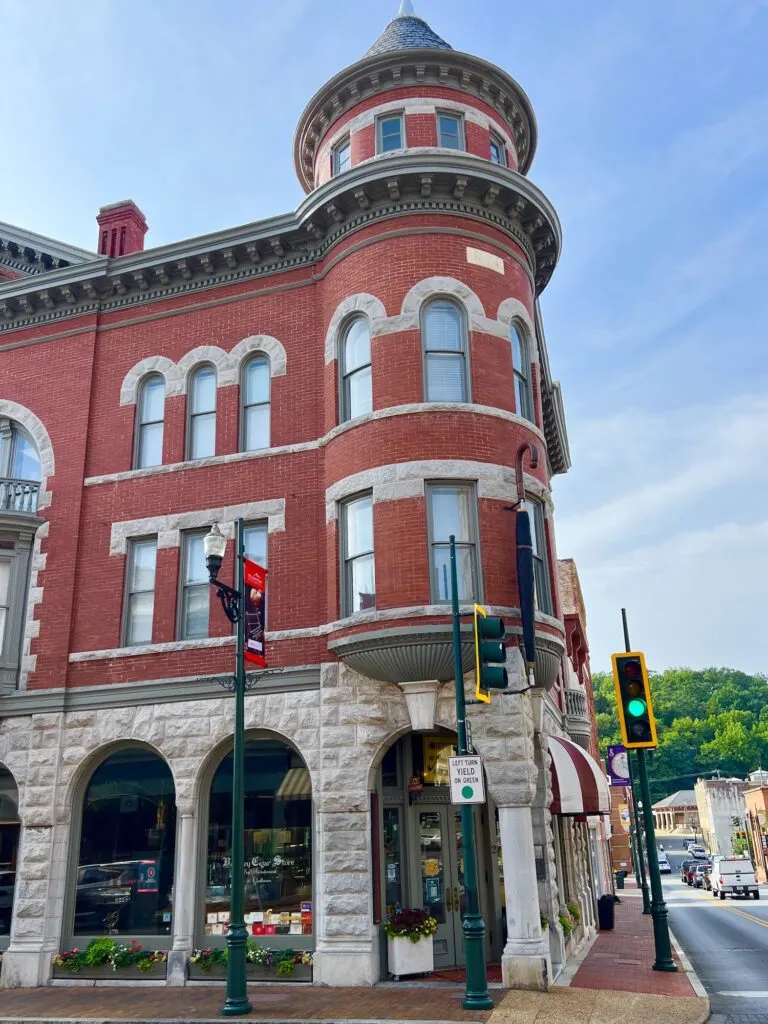 Staunton Virginia is one of the most walkable towns we have ever enjoyed anywhere in the U.S.A. There is no need to get in the car or use an Uber for most of these attractions if you don't have mobility issues. Therefore, we don't suggest destinations that require you drive miles away into neighboring towns. We think you should enjoy this opportunity to enjoy a car-free getaway.
1. Architectural Tour
Staunton, VA emerged from the Civil War without much structural damage to the buildings and city. Many of the ancient buildings are still found today in downtown. Looking at these gorgeous buildings is a feast for the senses if you love or admire architecture or historic preservation.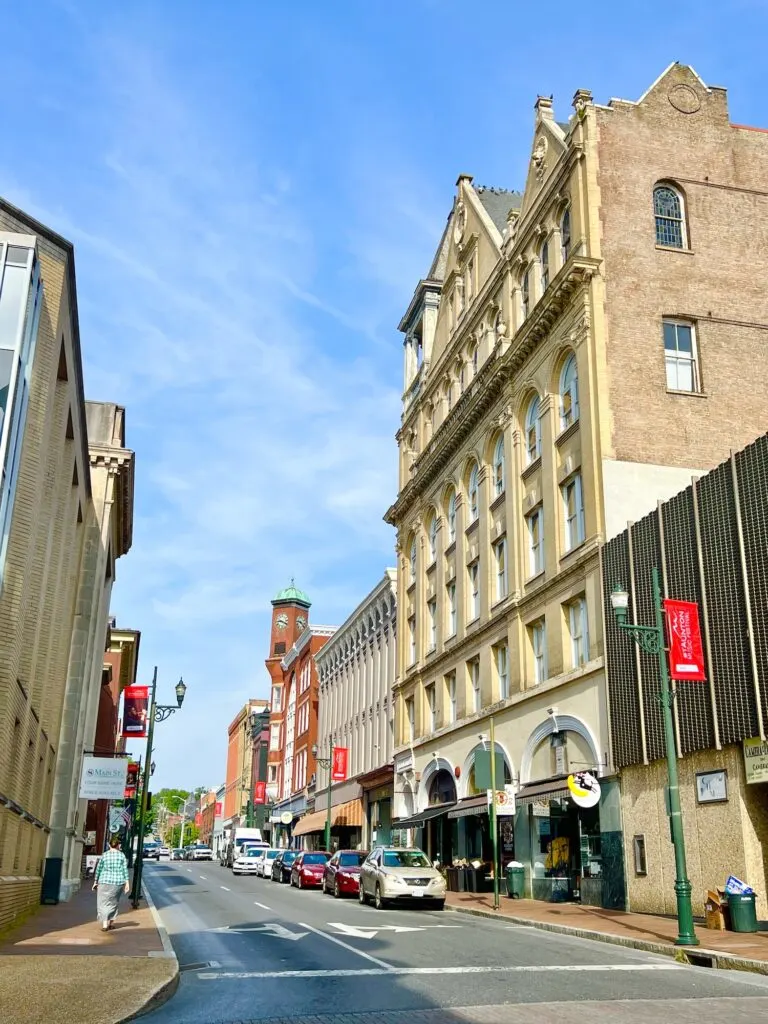 You can walk downtown Staunton any time that you would like. We suggest going early in the morning so that you can stop and admire the buildings without crowds on the sidewalk or being worried about traffic.
There is a self-guided architecture tour pamphlet that you can get at the Staunton Visitors Center. When the center is closed, there will be free maps available outside.
Check out our big list of FREE THINGS TO DO IN STAUNTON for even more ideas if you are on a budget!
2. Take a Free Walking Tour
Free guided walking tours are given every Saturday from May through October by the Historic Staunton Foundation. Starting at 10 a.m., the tour is around 2 hours and highlights the area's architecture and historical development.
Meet in the R.R. Smith Center for History and Art, which is across from the Staunton Visitors Center and Garage, and near Reunion Bakery.
3. See a Performance at American Shakespeare Center
The world's only re-creation of Shakespeare's indoor playhouse can be found in Staunton, VA.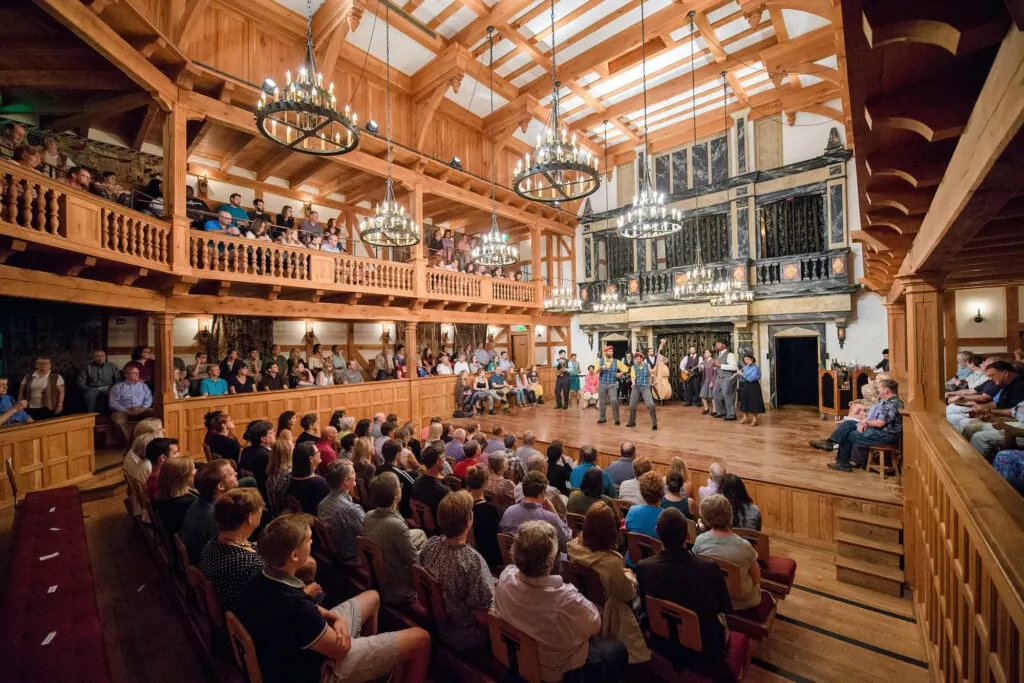 The Blackfriar's Playhouse presents Shakespeare's plays all year long in an intimate theater with the lights on so that the actors can see the audience, just as it would have been in Shakespeare's days.
4. Tour the Shakespeare Theater
Don't think you can sit still long enough during a Shakespeare play? We understand.
You can still enjoy the uniqueness of this historical recreation with a guided tour of the Blackfriar's Playhouse. Tickets are available for advance purchase (don't just show up at the Playhouse at tour time.)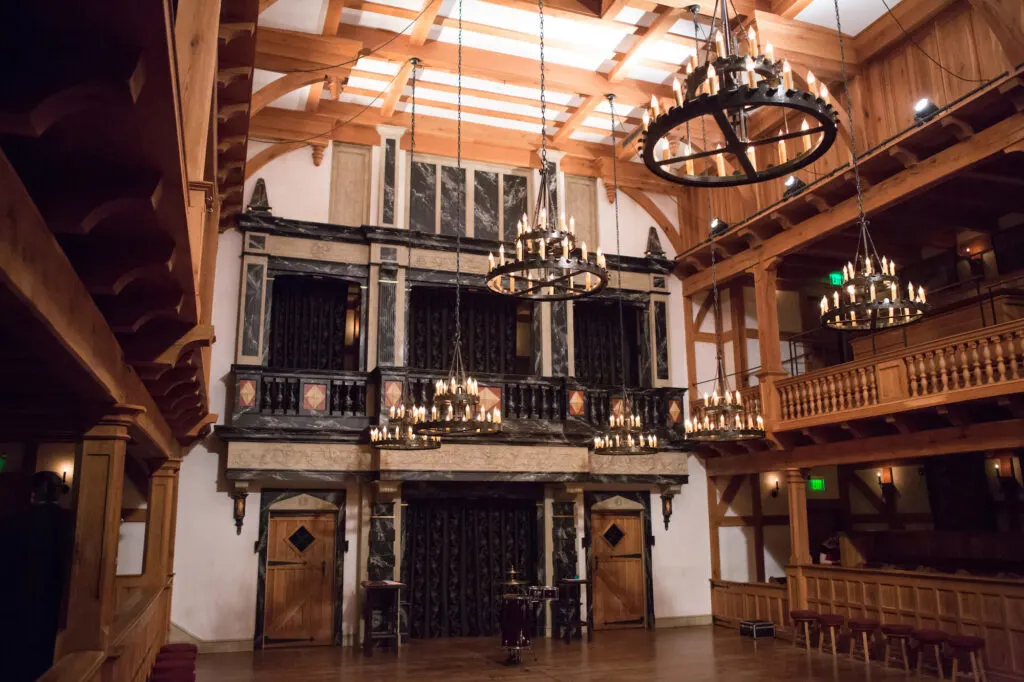 5. Woodrow Wilson Presidential Library and Museum
President Woodrow Wilson was born in Staunton, Virginia and you can tour the home in which he lived.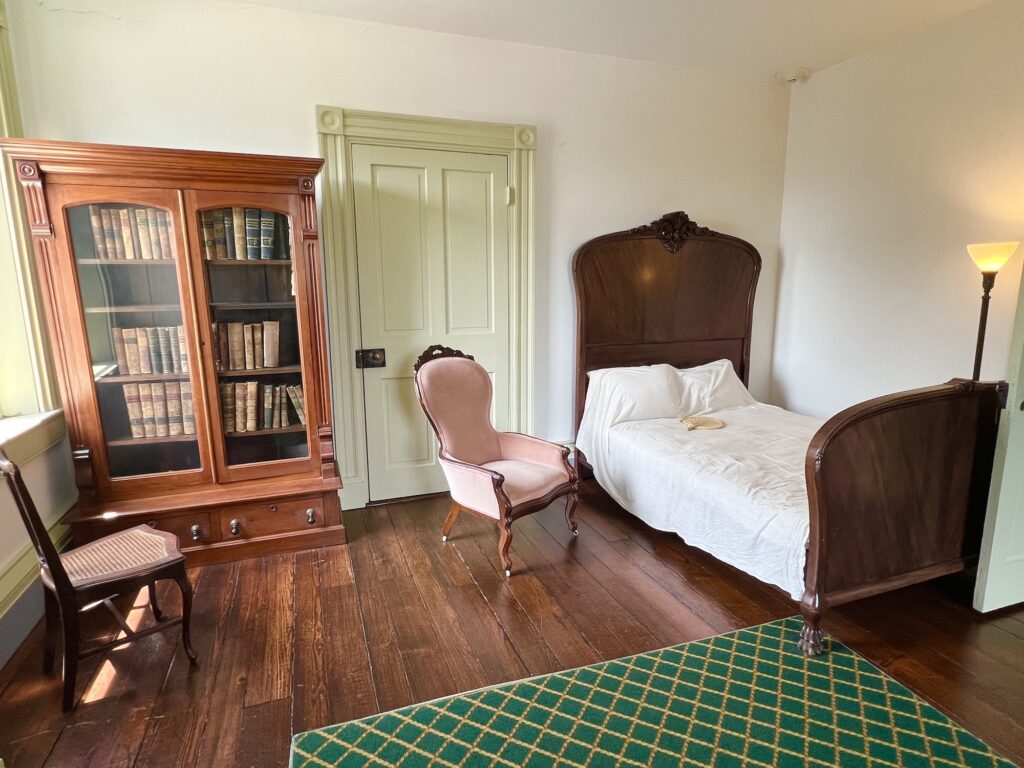 Next door, the museum details the life and times of Woodrow Wilson and his impact, both positive and negative, on the world.
Your admission ticket gives you a self-guided tour of the museum and a guided tour of the Manse, the name for the house where Wilson was born.
6. Frontier Culture Museum
The Frontier Culture Museum of Virginia tells the story of the thousands of people who came to colonial America, either freely or unwillingly, and the life they created in the area.
The open-air living history museum tells the stories of the first pioneers who came to America during the 1600s and 1700s from England, Germany, Ireland, and West Africa.
The Frontier Culture Museum takes you back in time with costumed historical interpreters showcasing how colonists cooked, worked the land, spun yarn, forged metal and other period demonstrations.
7. Cider From Mars
A fun and funky cidery serving up hard ciders in beakers and flasks.
We love hard cider and enjoyed a tasting of all 6 hard ciders on tap during our visit. There wasn't one that we didn't enjoy, they were all that good!
8. Blow Glass at Sunspots
Sunspots is a glassblowing studio and gift shop that is a can't-miss destination during your visit.
Located next to Redbeard Brewing and Ox-Eye Vineyards Tasting Room and across from Cider From Mars, you can easily pair a beautiful showroom visit with drinks afterwards! This is the perfect romantic thing to do for couples!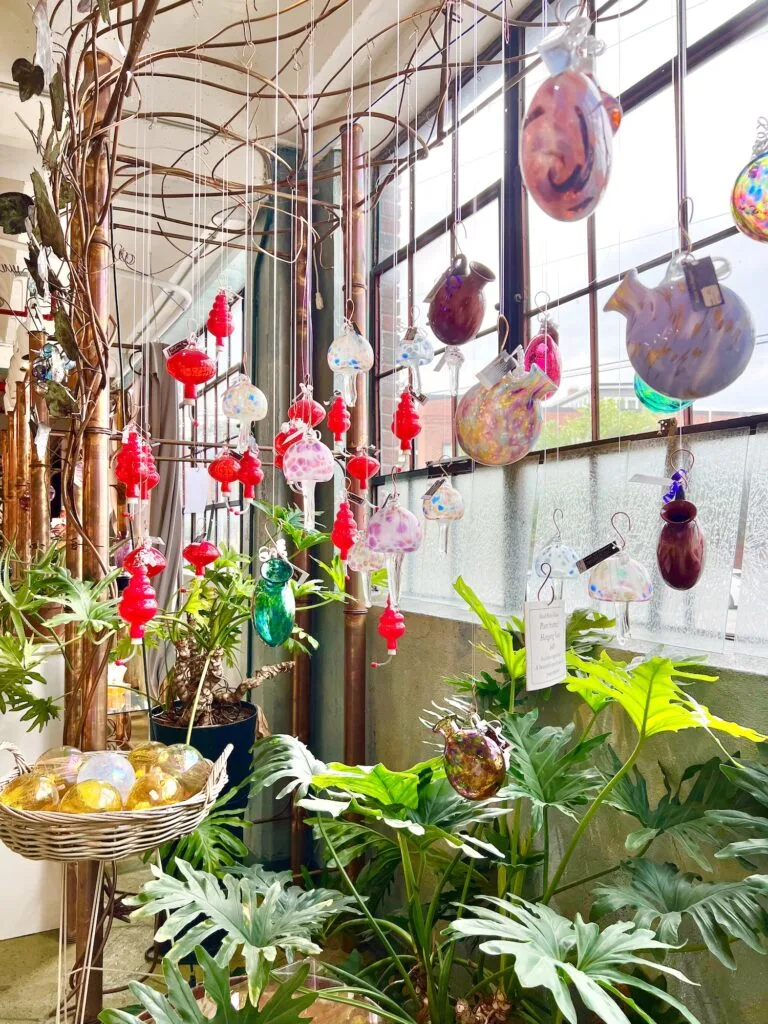 Walk into the light, bright and airy showroom and be captivated by the blown glass ornaments in the windows, as well as art glass found throughout the gift shop, such as glass jewelry and home and garden decor.
Don't Miss: See the glow-in-the-dark glass made at Sunspots with a unique process. No, it's not Uranium glass, it's something different!
Often there is live glassblowing demonstrations inside, which are free to watch and mesmerizing!
One of the coolest things to do in Staunton is to blow your own glass ornament (or pumpkin). Sign up for their glassblowing class to make memories and bring a sentimental souvenir back home.
9. Find the Murals
There are several murals throughout town. Find these murals while exploring Staunton:
"You Belong Here" mural at corner of Beverley and North Central Avenue (just off the main shopping street)
Inside Redbeard Brewing Company
Railroad underpass
Marino's Lunch
Previous Firkin Pie Company building
Staunton-themed mural inside Tru by Hilton
Black Dog Bikes storefront
SAW Habitat for Humanity ReStore
Inside Pampered Palate restaurant
Jones Community Garden
Inside Cider from Mars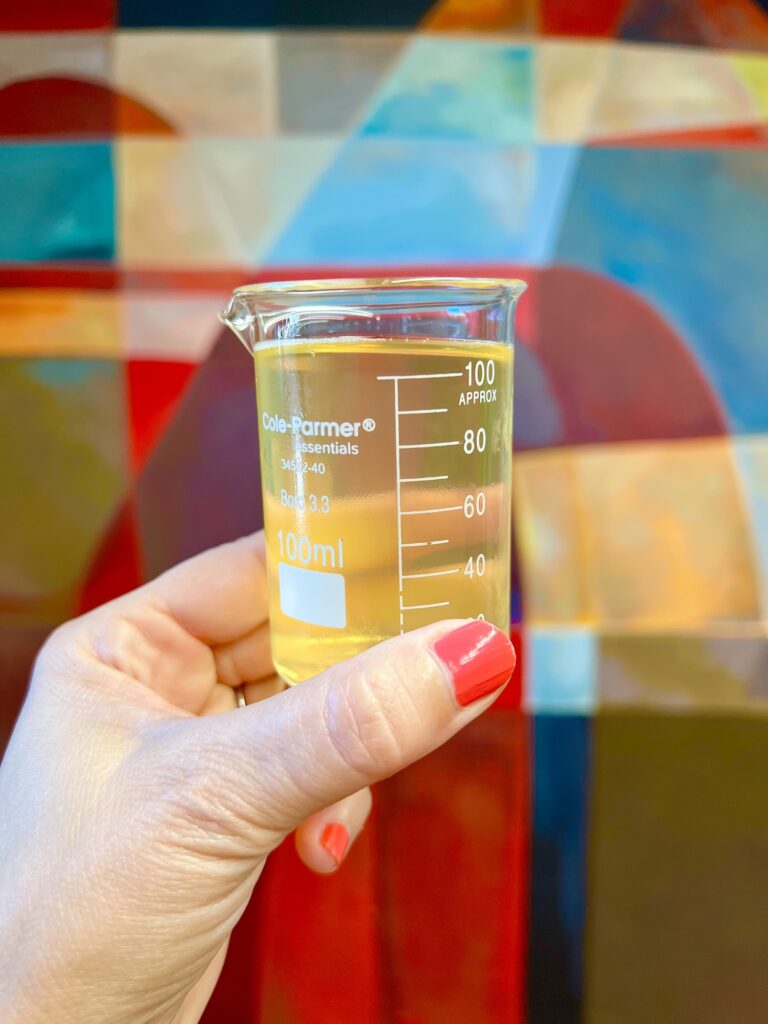 10. See Tiffany Stained Glass Windows
Step inside the Trinity Episcopal Church downtown to see 12 Louis Comfort Tiffany windows.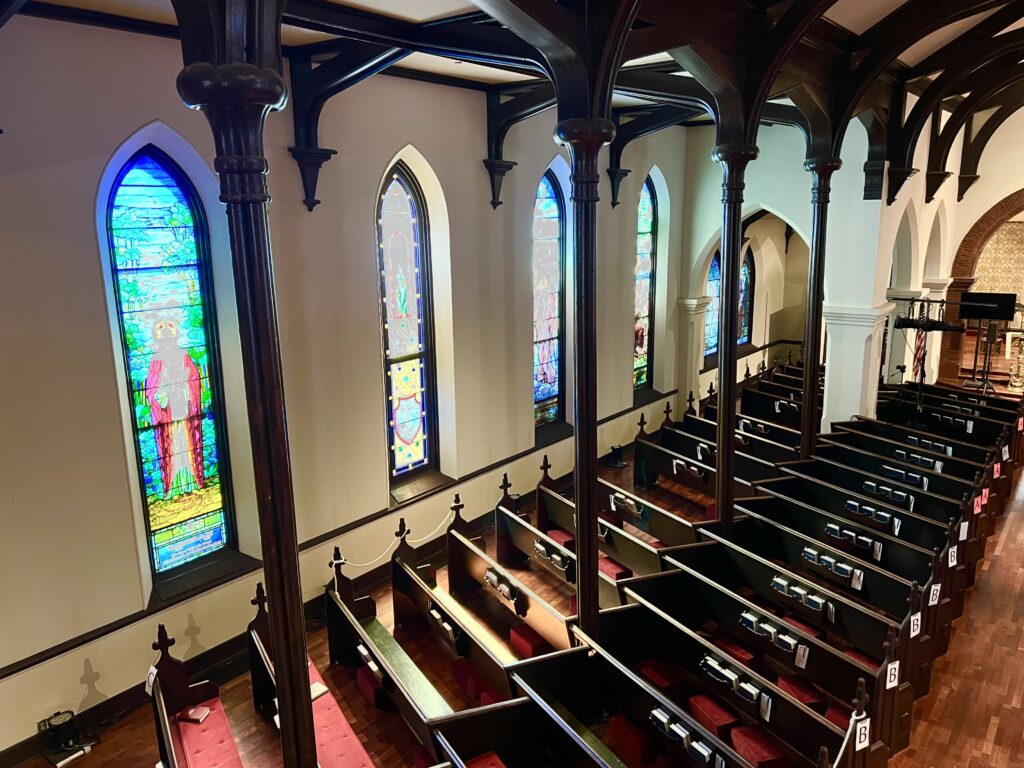 There are 36 beautiful stained glass windows inside the church, but the Tiffany windows are among the most popular. You can also see the Trinity Organ, with carvings in locally cut wood that represent the area's songbirds.
A free brochure describing the windows is available when you enter the vestibule, as well as online.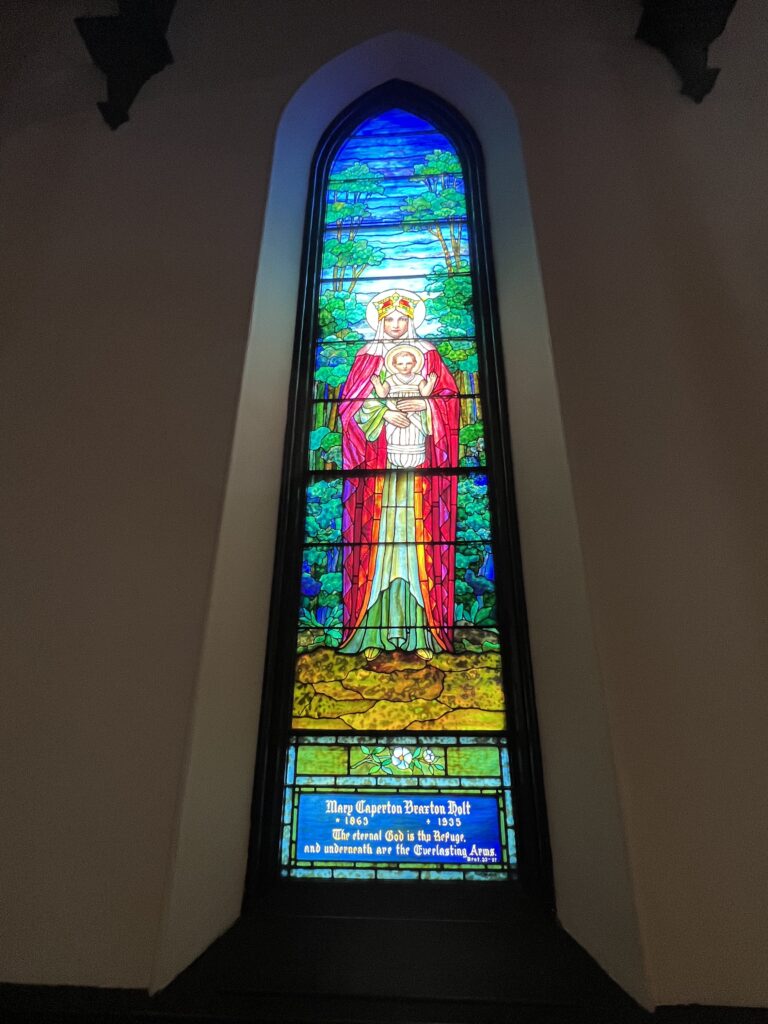 Fun Fact: Trinity Episcopal Church was the site of the Virginia General Assembly meeting in June 1781 after fleeing from Richmond and then Charlottesville to escape the advancing British Army.
11. Camera Heritage Museum
This unusual museum showcases over 6,500 cameras! Take a self-guided tour through the science and art of photography.
If you love seeing how cameras have changed over the years and appreciate vintage photography, you will love the Camera Heritage Museum!
Fun Fact: The Camera Heritage Museum is the largest camera museum in the U.S. that is open to the public!
Looking for another unique museum in Virginia? The antique coffee grinder museum in Clifton Forge is the only one of its kind!
12. Take a Train
There is an Amtrak station in the Wharf district that feels like it never changed from the mill days of Staunton's history.
The Virginia Scenic Railway departs from this train station with pleasure excursions that take you on a scenic ride through Virginia with a meal served during your ride.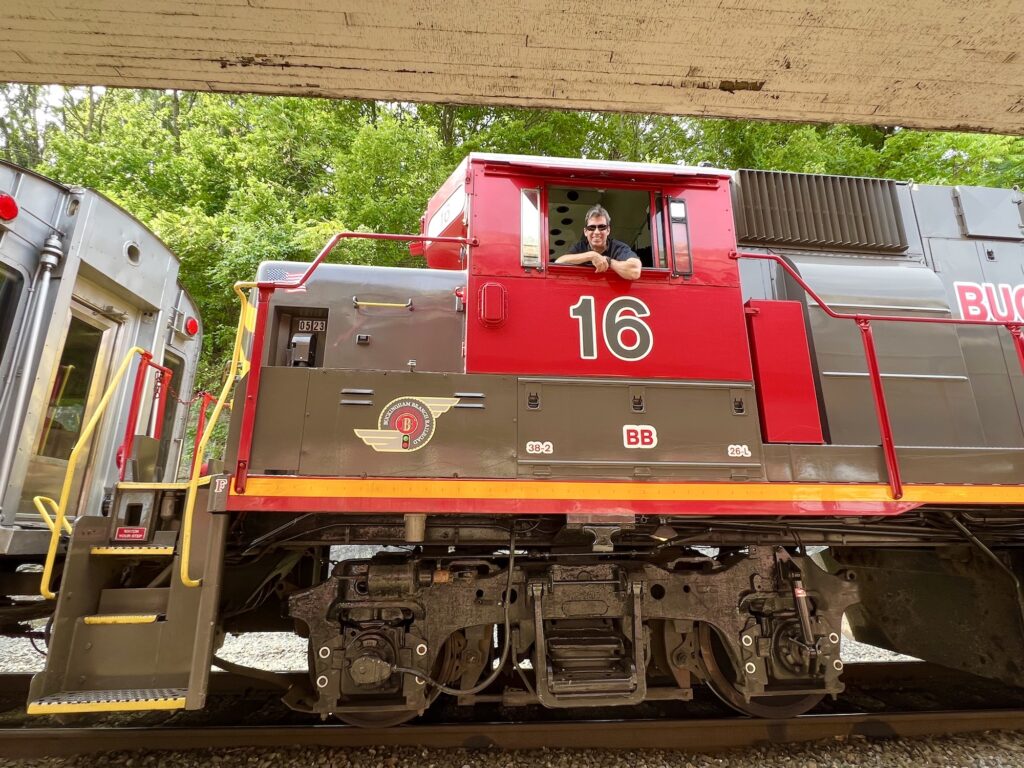 13. Visit the R.R. Smith Center for History and Art
Inside the center, you can see free exhibits by the Staunton-Augusta Art Center and Augusta County Historial Society.
14. Antique Fire Engine Museum
Jumbo, the oldest motorized fire engine in Virginia and the only 1911 Robinson fire engine remaining, can be found in one of Staunton's fire stations.
A tour of this relic is guided by someone from the Fire & Rescue staff, so access could be limited based on station call volume. You can always call ahead and reserve a time if you or your kids definitely want to see this fire engine artifact.
15. Thornrose Cemetery
Though it seems strange, the Thornrose Cemetery is pretty place to walk around while looking at the monuments, mausoleums, bridges and stately stone structures.
16. Gypsy Hill Park
You can spend all day at Gypsy Hill Park and not spend much money at all! Feed the ducks in the duck pond. Bike or walk the 1.3 mile loop trail. Enjoy the playgrounds with kids. Or let your four-legged friends enjoy the bark park.
17. Free Music
Enjoy free live music at Gypsy Hill Park most nights of the week in the summer.
18. Enjoy the Farmer's Market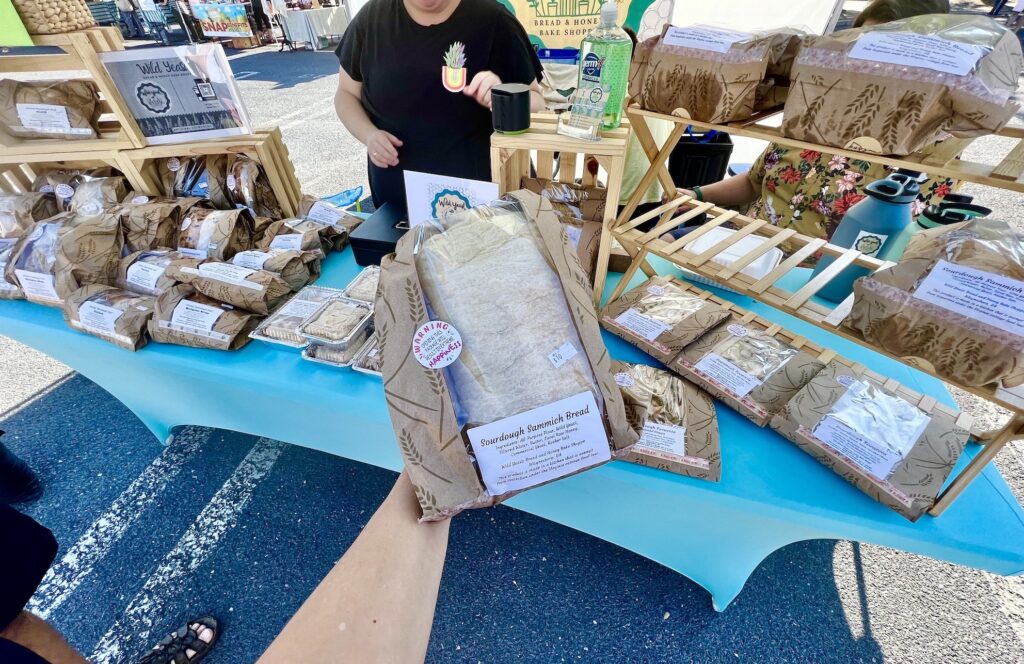 In warm months, the Staunton Farmer's Market is outdoors by the Wharf neighborhood. In the winter time, the market moves indoors to the Emmanual Episcopal Church.
Not only are there so many goodies from area farms to enjoy, there is also live music in the summer-time markets.
19. Harry Potter-Inspired Festival
In September, the Queen City Mischief and Magic Festival celebrates Harry Potter and other magical things. You will be captivated by the arrival of the train, costumed characters wandering through the streets and other mystical activities.
20. Staunton Music Festival
A 10-day music festival with some free concerts.
21. Heifetz Festival of Concerts
Another great chance to hear live music by up-and-coming artists is in June and July, with some free concerts available.
Staunton is one of the many day trips from Roanoke that you don't want to miss!