Spring is in the air, and Virginia has plenty to offer this time of year. From wildflowers and waterfalls to farmers' markets and fishing, there's something for everyone. So get outside and enjoy all that the Commonwealth has to offer this spring!
The best things to do in Virginia in the springtime
Virginia is gorgeous in the spring! We have hot and humid summers, but this time of year is all flowers and sunshine. Coming a different time of year? Be sure to read our guides to Virginia in the summer, in fall, and Virginia at Christmas.
1. Hike to a waterfall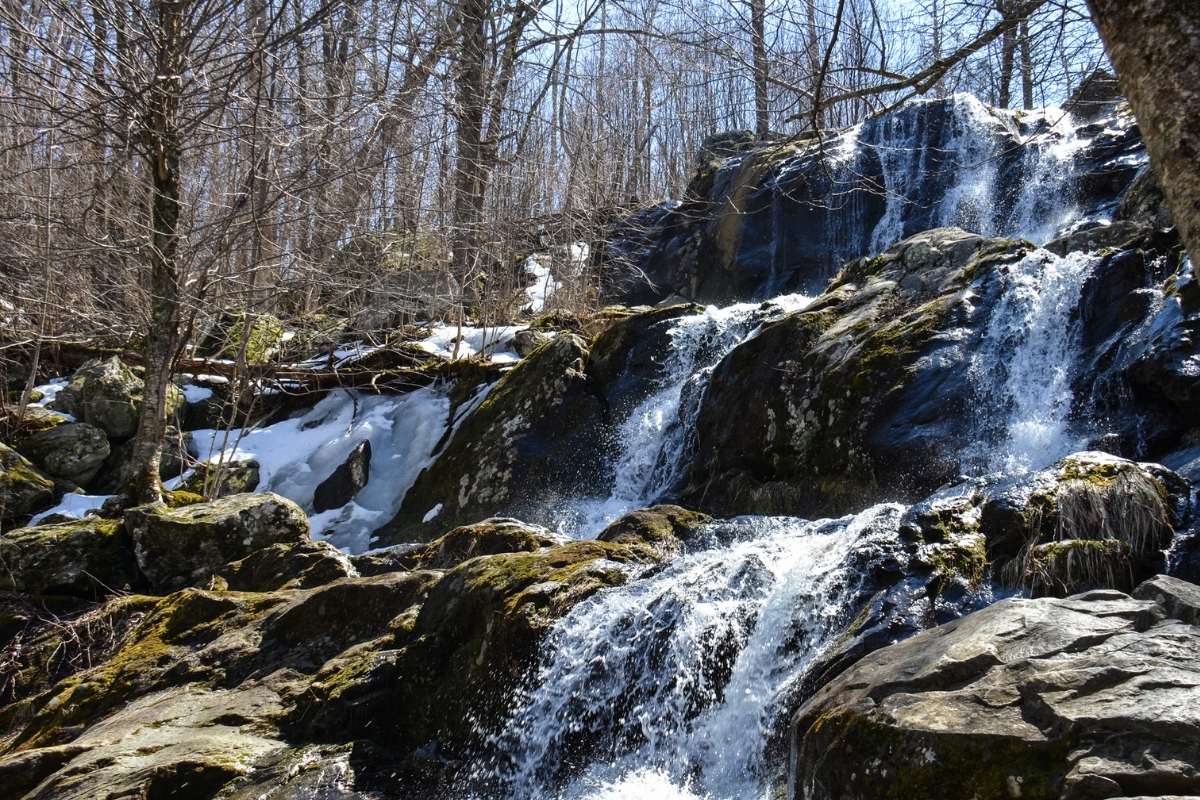 Virginia is home to many beautiful waterfalls. One of the best ways to explore them is by going on a hike. Some of the best waterfall hikes in the state include:
Top 3 waterfall hikes in Shenandoah National Park
South River Falls
Whiteoak Canyon Falls
Dark Hollow Falls
2. Go fishing at one of Virginia's many scenic lakes or rivers.
Virginia is a fisherman's paradise. With over 3,000 miles of freshwater streams and 200 lakes, there's plenty of opportunities to reel in a big one. Some of the best spots for fishing in Virginia include:
Lake Moomaw
The New River
Smith Mountain Lake
The James River
3. Visit Monticello at Garden Week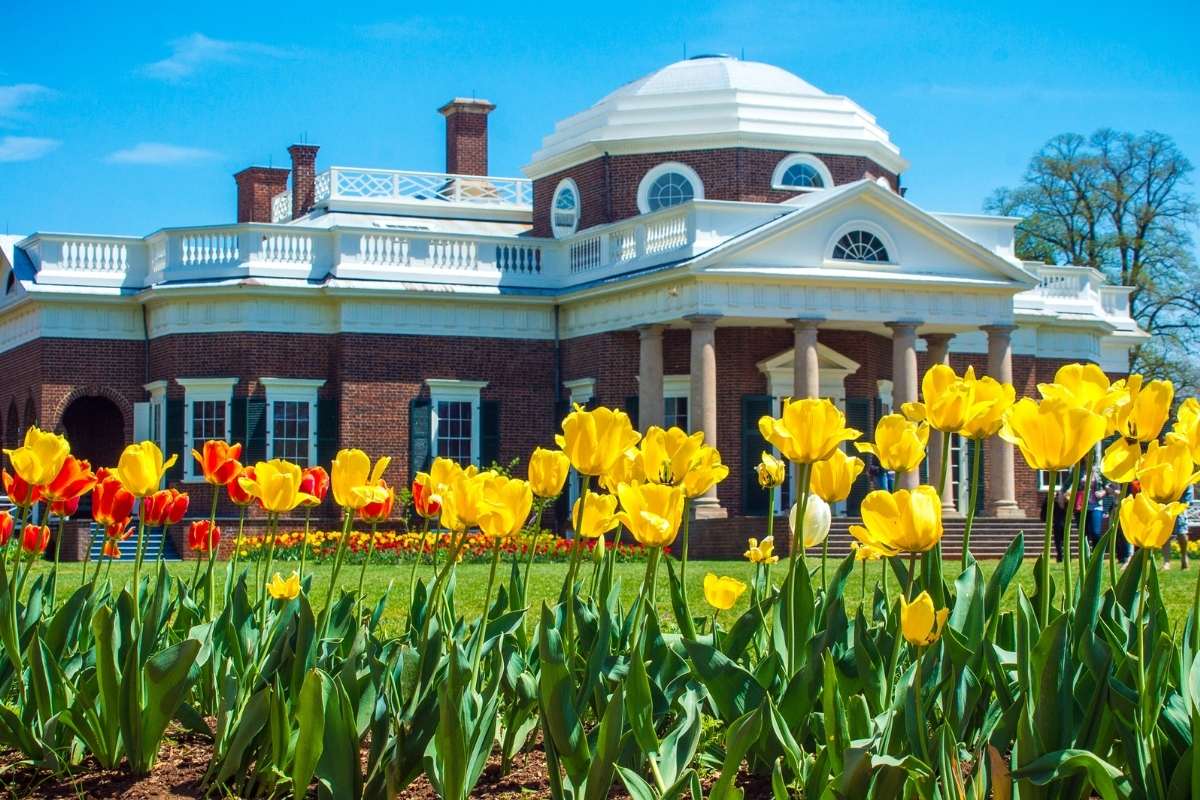 Thomas Jefferson's home, Monticello, is open to the public year-round for tours. However, each spring they have a special garden celebration that is not to be missed.
The annual celebration features lectures, workshops, and tours of the gardens and grounds at Monticello. There is also a plant sale where you can find beautiful plants and flowers to take home with you.
Each spring, the grounds of Monticello come alive with color as the redbuds and dogwoods bloom. This is a must-see for any flower lover.
4. Visit a farmer's market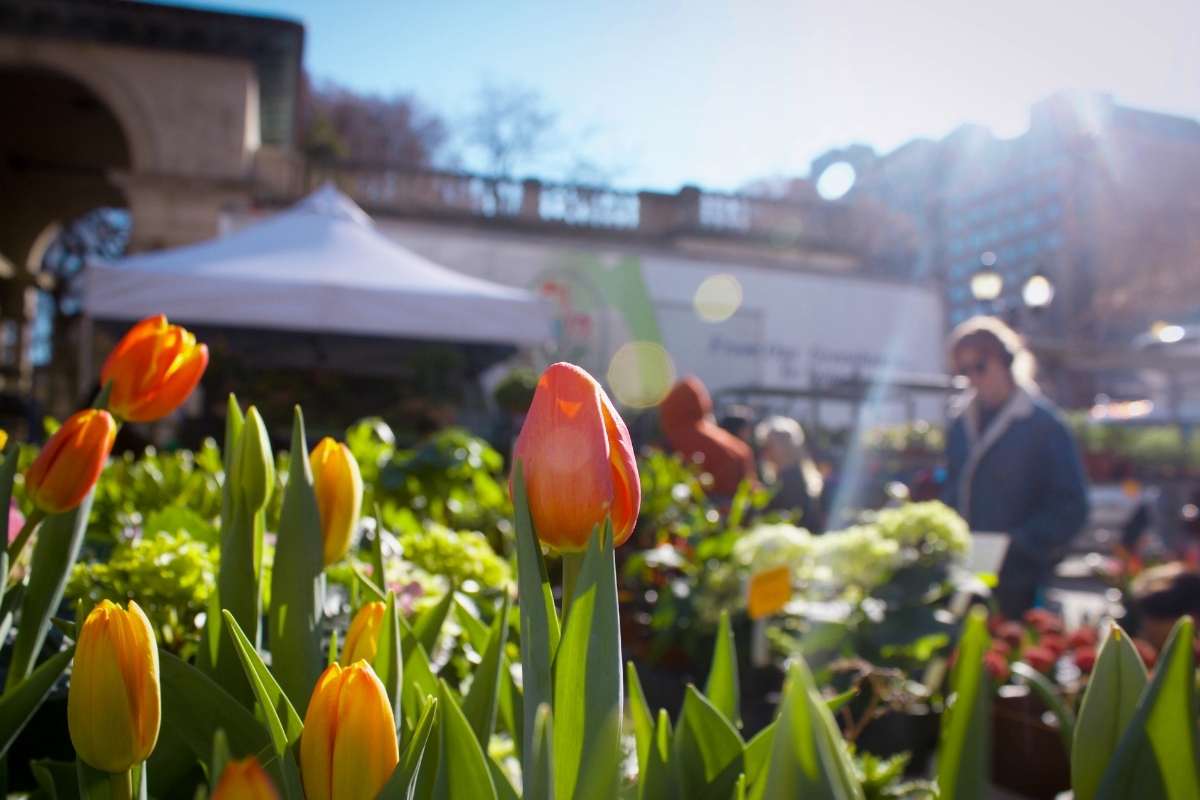 Virginia is home to many farmers' markets, where you can buy fresh produce, meat, and dairy products straight from the source. Some of the best farmer's markets in the state include:
The Charlottesville City Market
Old Town Alexandria
The Roanoke Valley Farmers' Market
Richmond City Market
Staunton
4. Watch migrating birds at Chincoteague National Wildlife Refuge.
The Chincoteague National Wildlife Refuge is a great place to see migrating birds. Every spring, millions of birds pass through the refuge on their way to their summer homes.
Some of the best birding spots in the refuge include:
The observation tower
Marsh View Trail
Piney Island
5. See the Fred Nats play in Fredericksburg
The Fred Nats are a Minor League Baseball team in Fredericksburg, Virginia. If you're a baseball fan, be sure to catch a game at their stadium this spring.
The stadium is new and beautiful, with good food and craft beer for sale.
Opening day is always extra fun, but you can get $2 tickets on Tuesdays!
6. Cherry Blossoms are in Virginia too!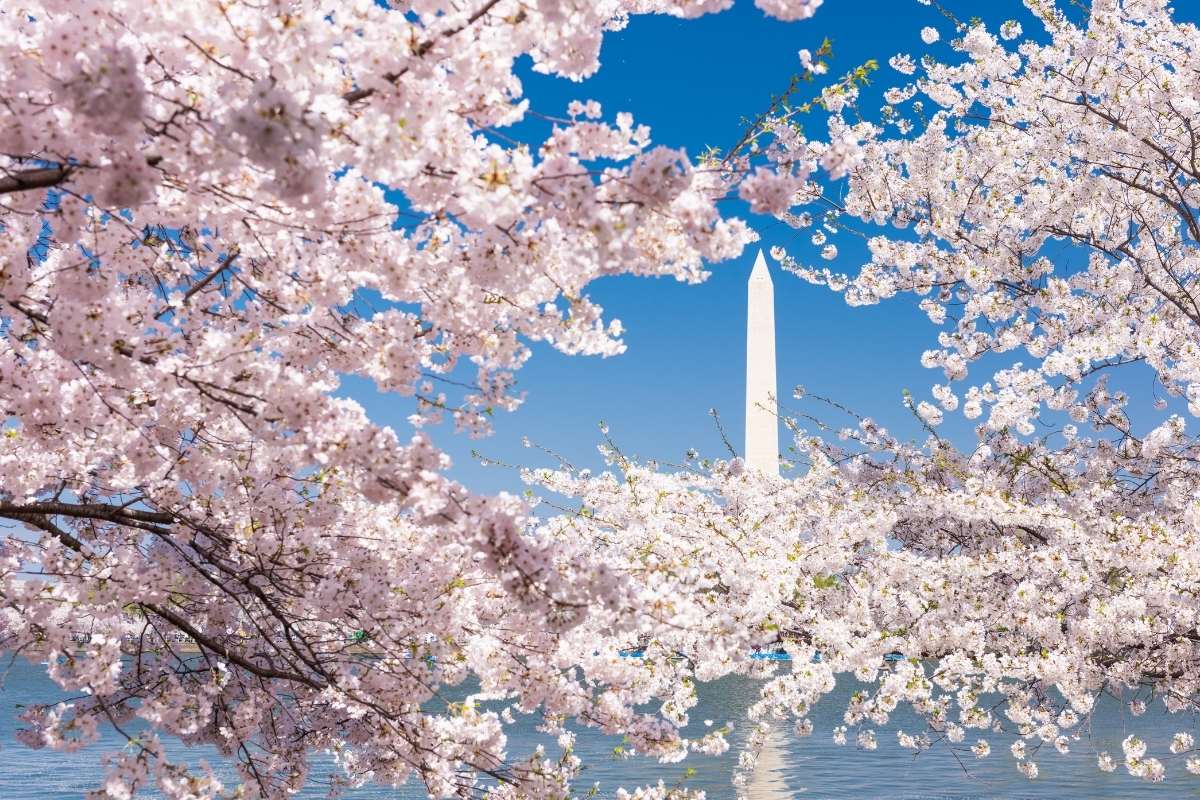 The famous cherry blossoms in DC spill over to Virginia too! The blooms only last for a few weeks, so it is best to plan your trip accordingly.
If you're looking to catch the cherry blossoms in all their glory, Virginia is a great place to do so. However, it can get quite crowded during peak bloom season. I
Stop by The Van Gogh Bridge (a pedestrian bridge located in Reston Virginia). The bridge has become a popular spot to take photos of the cherry blossoms during the springtime.
7. See the bluebells
Bluebells bloom all through the state, but there are two great places to enjoy bluebell festivals:
Bluebell Trail in Bull Run Park hosts a wonderful festival every spring. You can also find great hiking trails, picnic areas, and more at this park.
Riverbend Park in Great Falls, Virginia hosts the Bluebells at the Bend Festival.
8. Alexandria Historic Homes & Garden Tour
The Alexandria Historic Homes & Garden Tour includes visits to 5 private gardens and 6 public properties, including the Gadsby's Tavern Museum, the Carlyle House, and the Lee-Fendall House.
A yearly event that takes place in April, it allows visitors can explore the beautiful homes and gardens in the historic district of Alexandria. The large, colorful front doors that line the cobblestone streets are another highlight.
9. Visit a Winery this Spring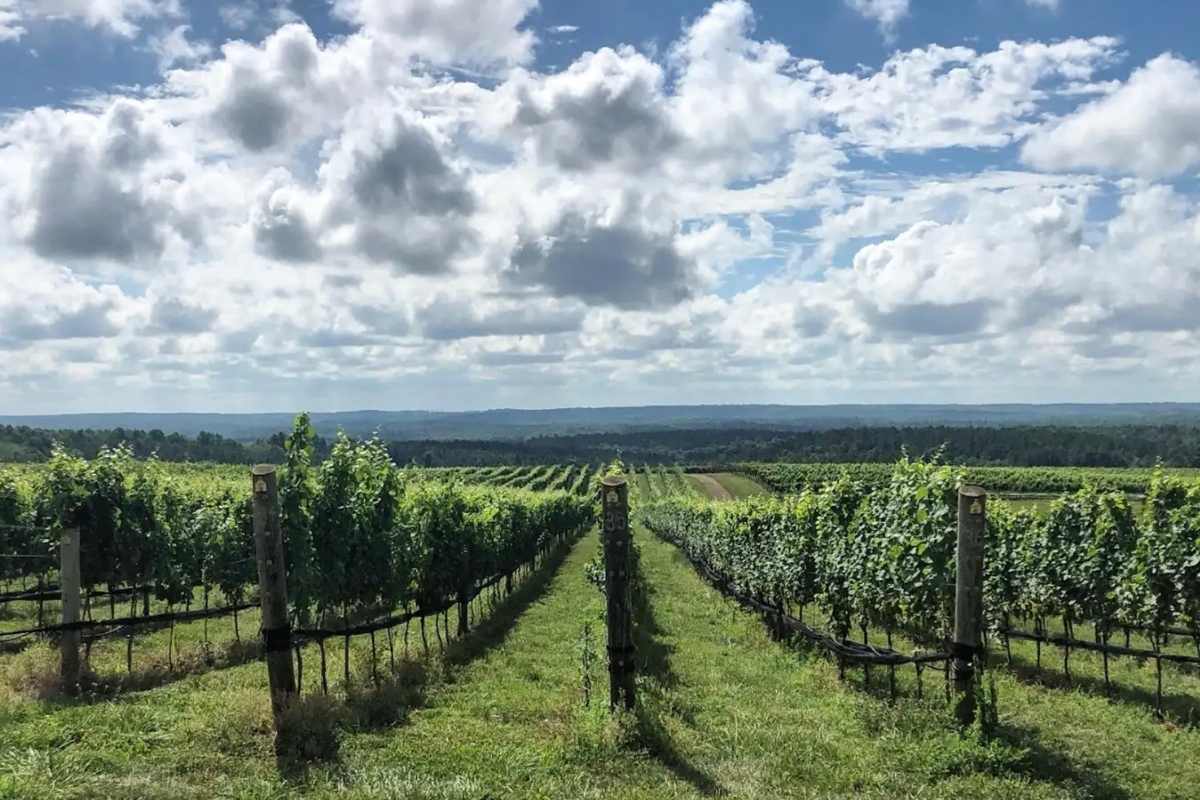 Spring is a great time to visit wineries. The weather is usually mild and pleasant, and many wineries have outdoor seating that is perfect for enjoying the fresh air. There are many different wineries located throughout Virginia, so you're sure to find one that fits your taste.
What's more, wineries are a great place to enjoy the spring weather and flowers. In addition, this is a good time to taste new wines before they are released in the summer. There are many different wineries across Virginia, so be sure to explore and find the perfect one for you.
10. See a botanical garden
Honestly, any of them will be the perfect choice this time of year. But we do have a few favorites!
Meadowlark Botanical Gardens: The gardens contain many varieties and types of flowers and foliage, including iris, cherry blossoms, and spring trees and flowers.
Norfolk Botanical Gardens: The Norfolk Botanical Garden is a 155 acre garden located in Norfolk, Virginia. It features beautiful gardens, nature trails, and a variety of different plant life. The Barker Hall Visitor Center hosts rotating art, photography, and painting exhibits. Outside the gardens, there are lots of walking spaces for visitors to explore or join bike rides in the evenings.
11. Go strawberry picking
Strawberries are ready in Virginia starting in late April (near the coast) up to June in the mountains. This makes strawberry picking a perfect activity for a spring day.
Be sure to check out local farms in advance to see what they offer. The berries are ripe only for a few weeks and you'll need to time your visit right
PickYourOwn.org is a website that provides information about local farms that allow visitors to pick their own produce. Strawberry picking can be a fun and rewarding experience, and it's a great way to get some fresh air and exercise in the springtime!
Tip: Look for a farm that has an apple orchard too so you can see the trees in full bloom.
12. Visit Virginia Beach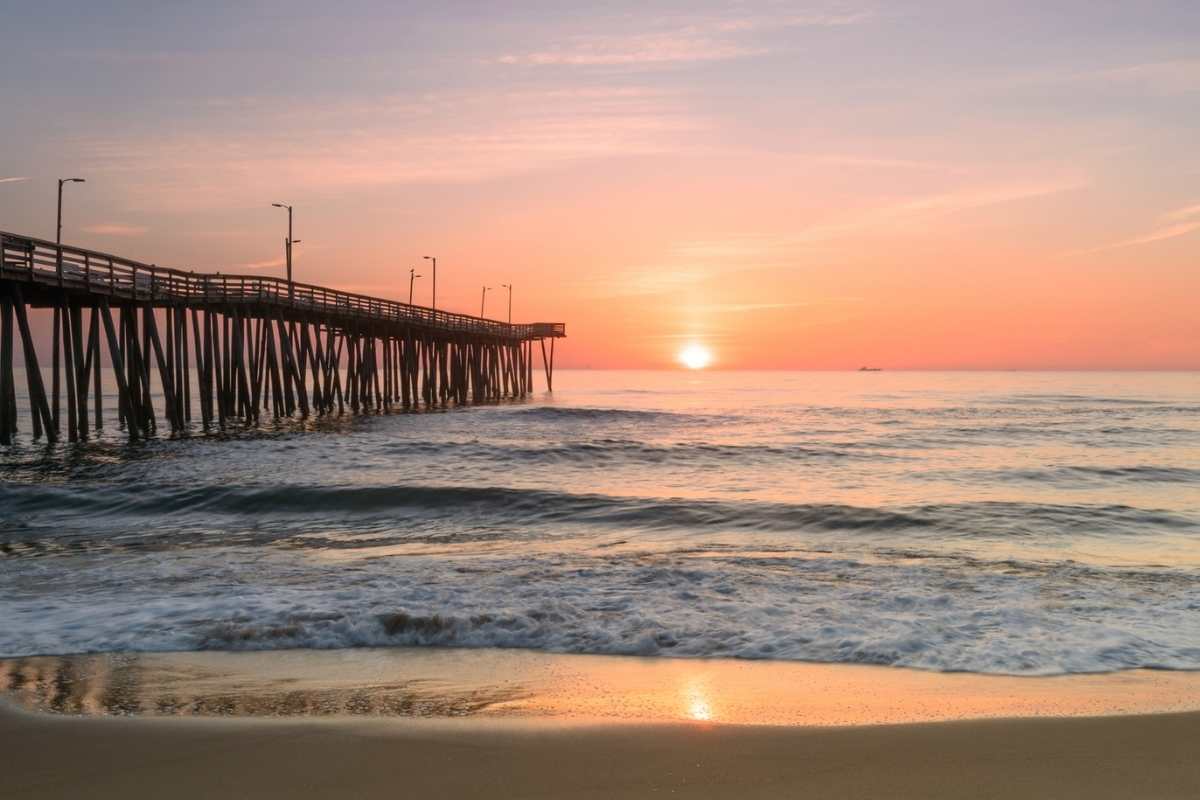 Virginia Beach is a great place to visit any time of year, but it's especially lovely in the springtime. The weather is mild and the crowds are smaller than in the summer months.
There are many different things to do in Virginia Beach, such as swimming, sunbathing, fishing, and kayaking.
Tip: the water will be COLD! But we love Virginia Beach restaurants, the boardwalk, and the overall feel of the town.
13. Hunt for shark teeth at Fossil Beach
Westmoreland State Park is a great place to visit in the springtime. The park has a fossil beach, where you can find fossils from when the area was under the ocean. In addition, there are many different hiking trails, picnic areas, and more.
14. Take a scenic drive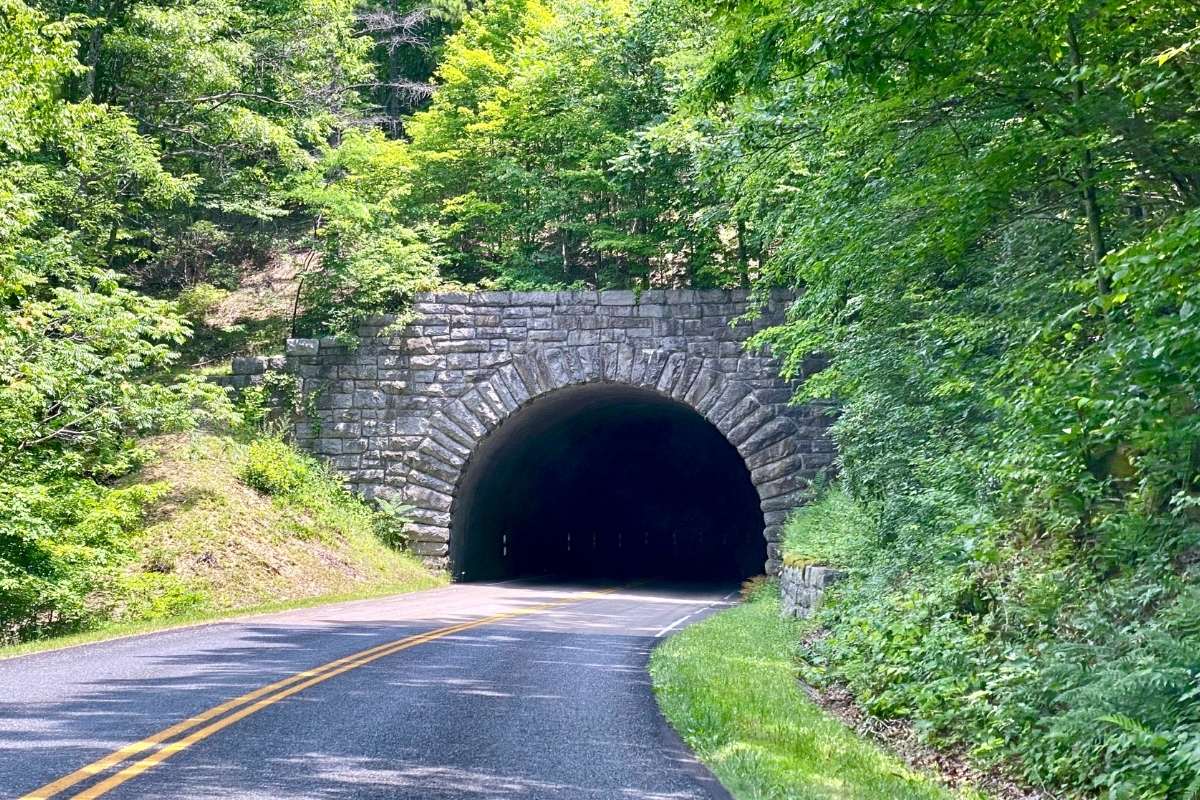 One of Virginia's best assets is its natural beauty. There are many different scenic drives in Virginia that you can take to enjoy the scenery. The Blue Ridge Parkway is a particularly popular option, as it offers stunning views of the mountains.
Tip: Higher elevations are WAY behind sea level in terms of greenery and warmth. If it's warm and blooming where you are, it might still look dead up in the mountains. Give it a few more weeks!
15. Visit Richmond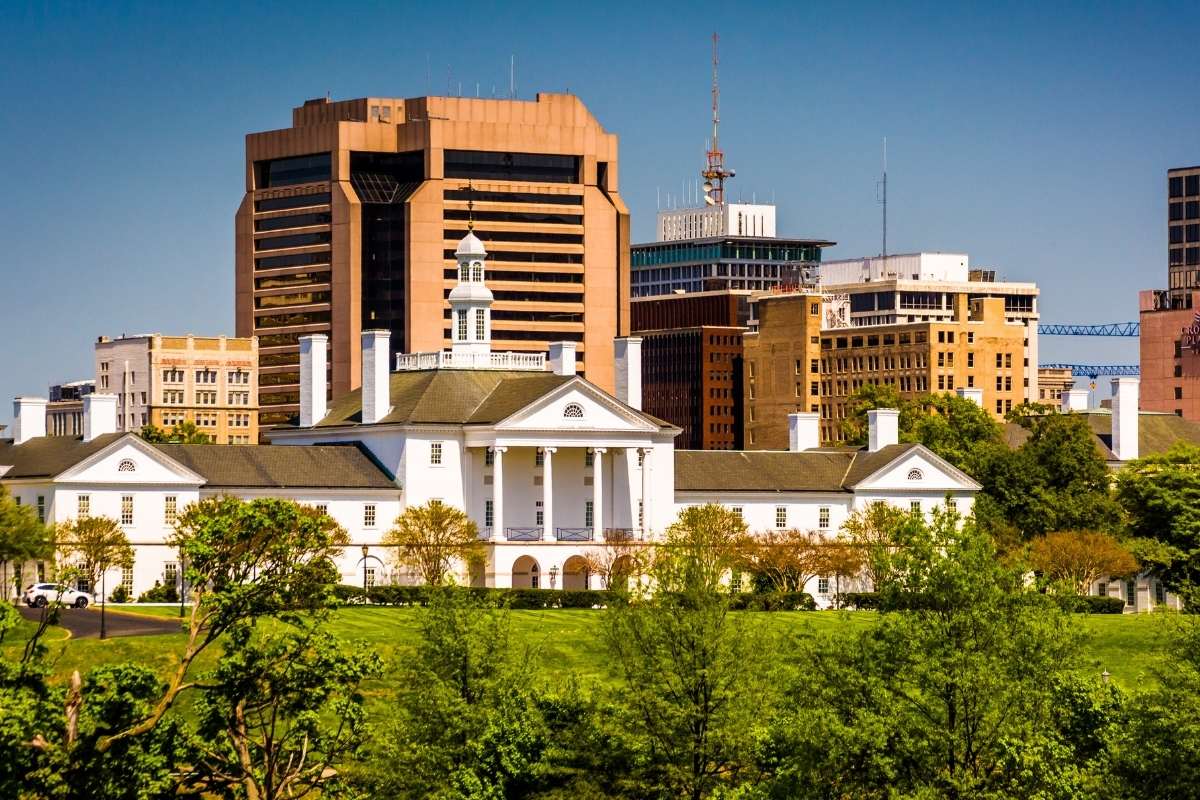 Richmond is the capital of Virginia and is a great place to visit in the springtime. The weather is mild and there are many different things to do, such as visiting the Virginia Museum of Fine Arts, going on a riverboat cruise, or exploring the Science Museum of Virginia.
There are also many different restaurants and bars in Richmond, so you can enjoy the city's nightlife.
Tip: If you're visiting Richmond, be sure to check out the James River. The river is beautiful and there are many different activities that you can do, such as fishing, kayaking, or tubing.
16. Attend a wine festival
Virginia is home to many different wineries, and there are several wine festivals held throughout the state each year. These festivals offer the opportunity to taste different types of Virginia wine and meet the winemakers.
The Virginia Wine Festival is a particularly popular event, and it's held in May in Richmond.
17. See the tulips at Mount Vernon
Mount Vernon is the historic home of George Washington, and it's a great place to visit in the springtime. The grounds are beautifully landscaped, and there are many different gardens to explore.
In April, Mount Vernon hosts a tulip festival, where you can see over 100,000 tulips in bloom. This is a great opportunity to take some beautiful photos and enjoy the spring weather.
Spring is a great time to visit Virginia and enjoy the fresh air. Some of our favorite activities include visiting local farmers' markets, picking bluebells, or exploring historic homes. No matter what you choose to do, Virginia is a great place to be in the springtime!