Please enjoy this collection of coloring pages celebrating the Commonwealth of Virginia. Some are simple and suitable for little kids, some are more detailed. You'll find George Washington, Thomas Jefferson, Pocohantas, and some cardinals and dogwood.
Simply click on the button below the image you'd like. It will open a PDF to download and print.
Whether you're planning a trip to a gorgeous Virginia mountain town or trying to look for something fun for kids to do in Williamsburg, print these out and take them along to keep you busy!
Simple Coloring Pages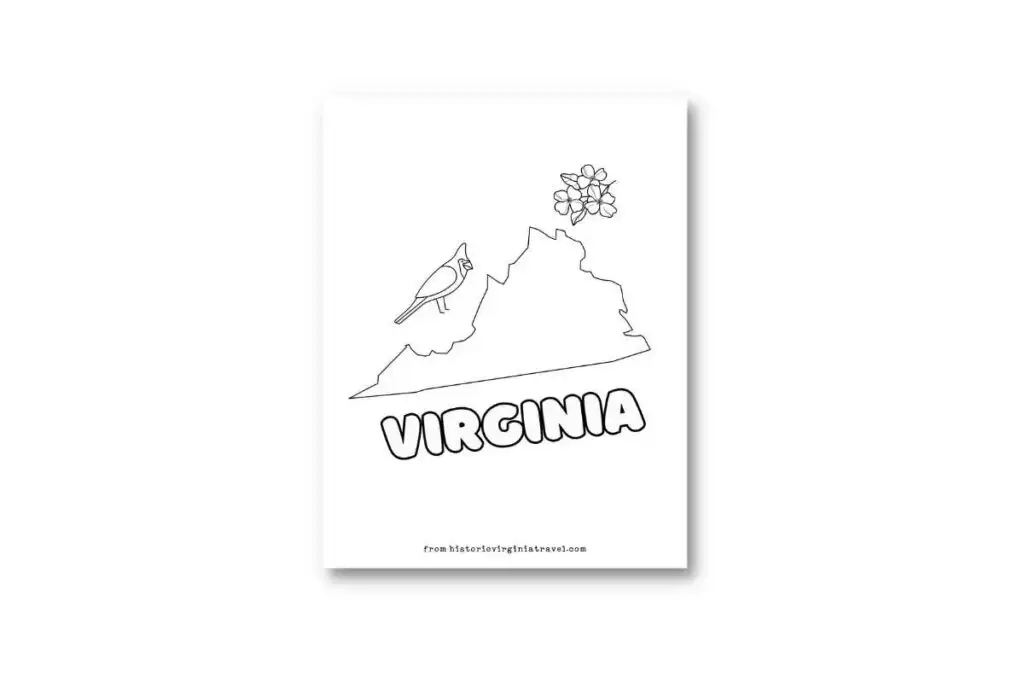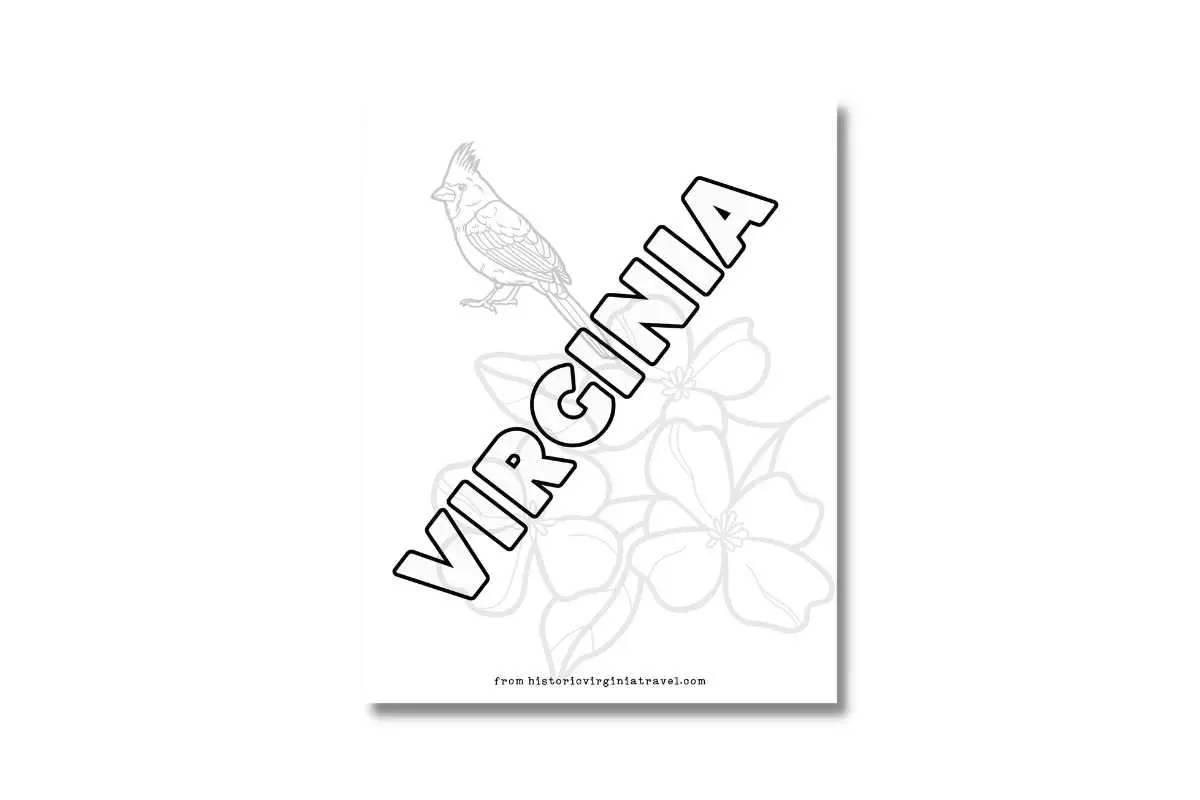 More intricate + historical coloring pages