If you're looking for an adventure, then you need to check out the best caves in Virginia!  These caves are more than just dark and spooky places where things go bump in the night. They're a great place to explore and have some fun!
These natural wonders offer something for everyone. From the adventure seeker to the history buff, there's a cave that will fit your interests. So what are you waiting for? Start exploring!
1. Luray Caverns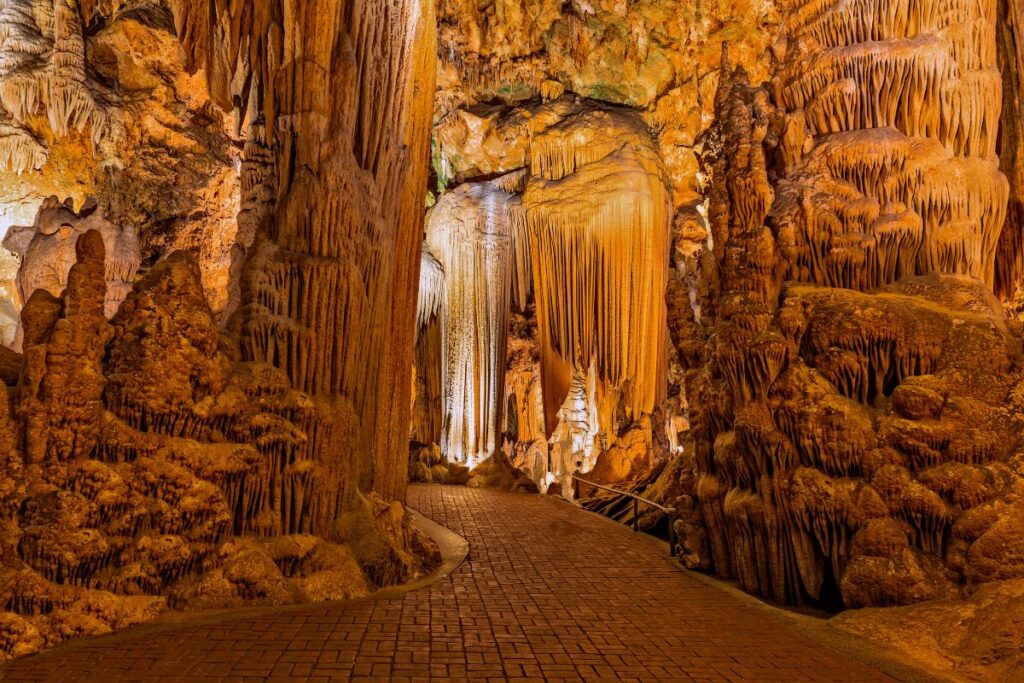 The Luray Caverns are a National Landmark and one of the most popular tourist destinations in Virginia. There is something special about these caverns, and visitors can enjoy the beauty of the stalactites and stalagmites formations.
In addition to the natural wonders of the caverns, there is also a lot to see outside of them. The Luray Caverns has a symphony concert that features music echoing through the caves. The temperature in the caverns remains at 54 degrees Fahrenheit year-round, so it's a great place to visit any time!
Discounted rates are available for students, military members, and groups as well as individuals. No steps are required for walking through Luray Caverns; it's handicap accessible.
2. Skyline Caverns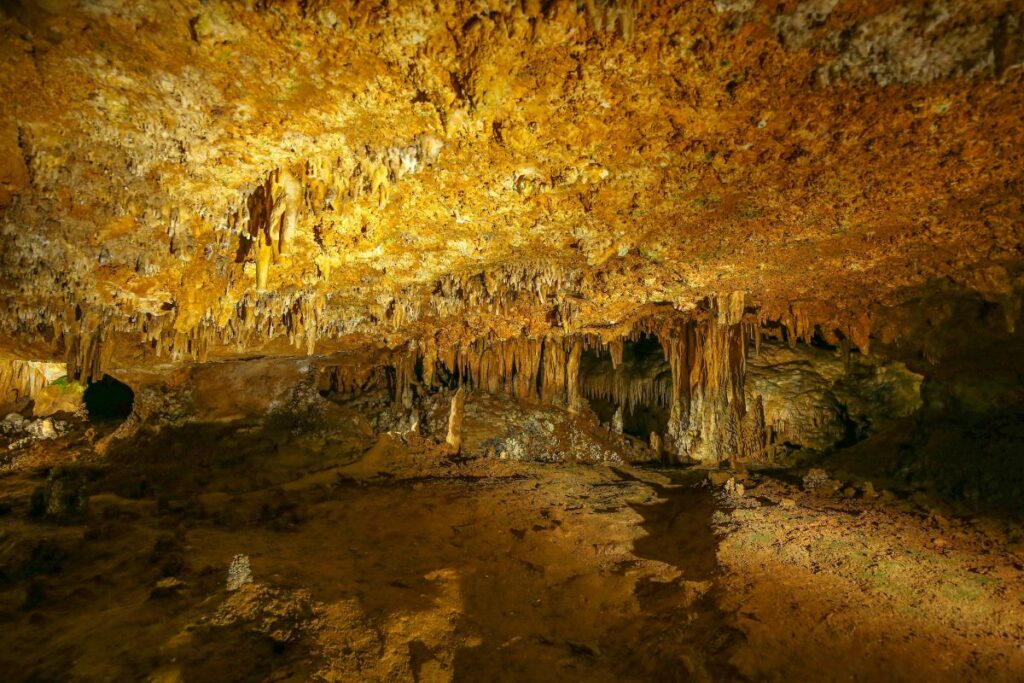 If you're looking for a natural beauty to visit in Virginia, look no further than the Skyline Caverns. These caverns are located near Front Royal and are home to the oldest and largest known anthodite formation, Chandelier. Anthodites look like white flowers with many calcium carbonate spikes, making them a stunning sight to behold.
The caverns have three underground streams visible to visitors, as well as an abundance of geological features. You can visit the caverns year-round for tours; children will enjoy the miniature train and mirror maze at the site. If you're looking for something really special, consider getting married at Skyline Caverns – it's a popular backdrop for weddings!
3. Shenandoah Caverns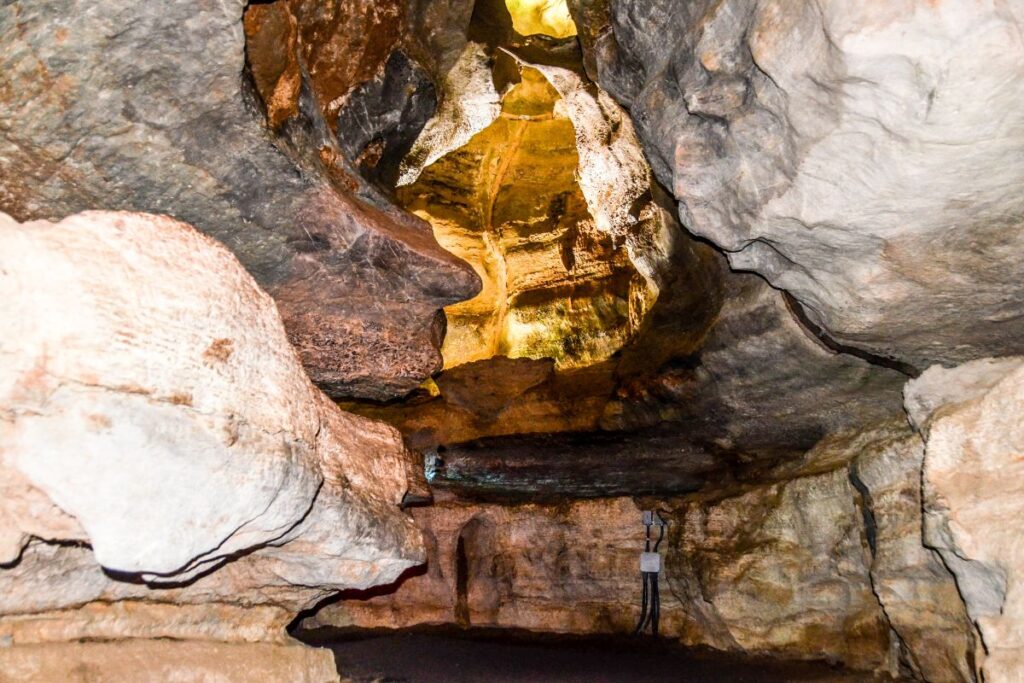 The Shenandoah Caverns are located near the I-81 highway. They offer a variety of unique formations, like the Breakfast Bacon formation, Capitol Dome, or Beyond the Veil. You can find these and other formations on their one-mile tour that takes you past Rainbow Lake. The caverns have an elevator, café and many other attractions on site. Shenandoah Caverns is a family-friendly destination with exhibits and hands-on activities for kids. 
4. Endless Caverns
Endless Caverns is a natural wonder located in New Market, Virginia. The caverns are six miles long and were discovered by a team of explorers in 1879. They found many curious stone formations.
A 75-minute guided tour will show you how the caverns were discovered and introduce you to various formations. You can book a campsite near the Endless Caverns for an adventure! Various formations are named after them, like "The Cathedral Room."
5. The Caverns at Natural Bridge
The Natural Bridge Caverns are a popular tourist destination in Virginia. The caverns are the deepest on the east coast and offer a 45 minute tour with plenty of sightseeing opportunities. You'll see stalactites, stalagmites, flowstones, and draperies throughout the caverns. The Natural Bridge Caverns are close to the Natural Bridge State Park. If you want to make a weekend out of your visit, there is an historic hotel on-site at the caverns.
6. Grand Caverns
Grand Caverns is a National Natural Landmark and one of the oldest operating cave systems in America. The park has been open to the public since 1806 and is now one of the most popular tourist destinations in Virginia.
The caverns stay at 54 degrees Fahrenheit, so it's always a comfortable temperature no matter what time of year you visit. There are formations ranging from columns to shield formations made of limestone and dolomite. You'll also see some flowstone, which is created when water seeps through the cracks in the rocks and deposits calcite on them. 
There are several types of tours available at Grand Caverns depending on how adventurous you want to get exploring. No matter which tour you choose, be sure to stop by the gift shop on your way out. They have a wide selection of souvenirs (including educational books about caves) as well as snacks and drinks.
7. Natural Tunnel State Park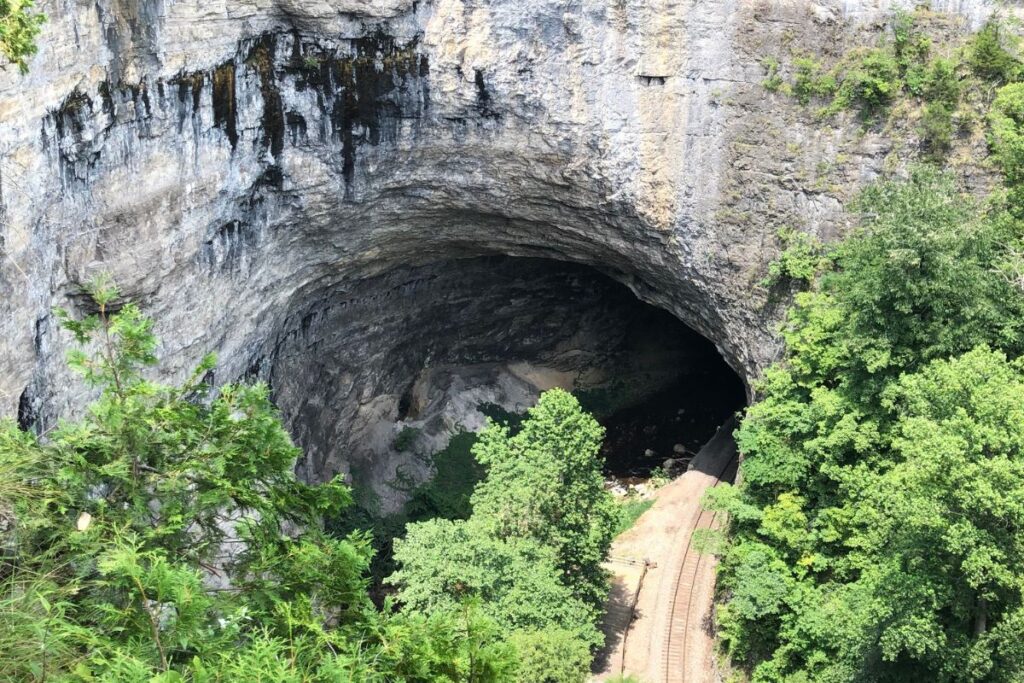 Natural Tunnel State Park is a great attraction for people who love caves and caverns. The tunnel was formed by glacial erosion over one million years ago, making it easy to use as a railroad.
The park has many different activities for visitors to enjoy. There are seven hiking trails, including an Arboretum Trail. Visitors can also enjoy scenic overlooks, forests, and limestone formations that are worth many hours of exploring.
8. Sand Caves
The Sand Caves in Virginia are a must-see for anyone visiting the state. These stunning caves can only be accessed by hiking or horseback riding, and they're worth the journey! The caves are painted with vibrant colors that will take your breath away, and you'll also get a beautiful view of the surrounding landscape.
Sand Cave was created by wind erosion over many years. It's 250 feet wide, so make sure to bring your camera! The interior of the cave is made up of soft sands that feel like sand on a beach. It's an amazing experience that you won't want to miss.
More Than Just A Cave
When you think of caves, what comes to mind? For most people, the first thing that comes to mind is dark and spooky places where things go bump in the night. While this may be true for some caves, there are many others that are worth exploring. In fact, Virginia is home to some of the best caves in the country!
There are many different caves in Virginia that are worth exploring. Whether you're looking for a spooky experience or something more family-friendly, there's definitely something for everyone. Be sure to check out some of the best caves in the state.
You'll also love