When it comes to planning your wedding, finding the perfect venue is essential. And if you're looking for a picturesque and historic setting, Virginia is the place to be. There are a number of stunning venues to choose from, whether you're looking for a vineyard, a hotel, or a historic estate.
Here are our favorites.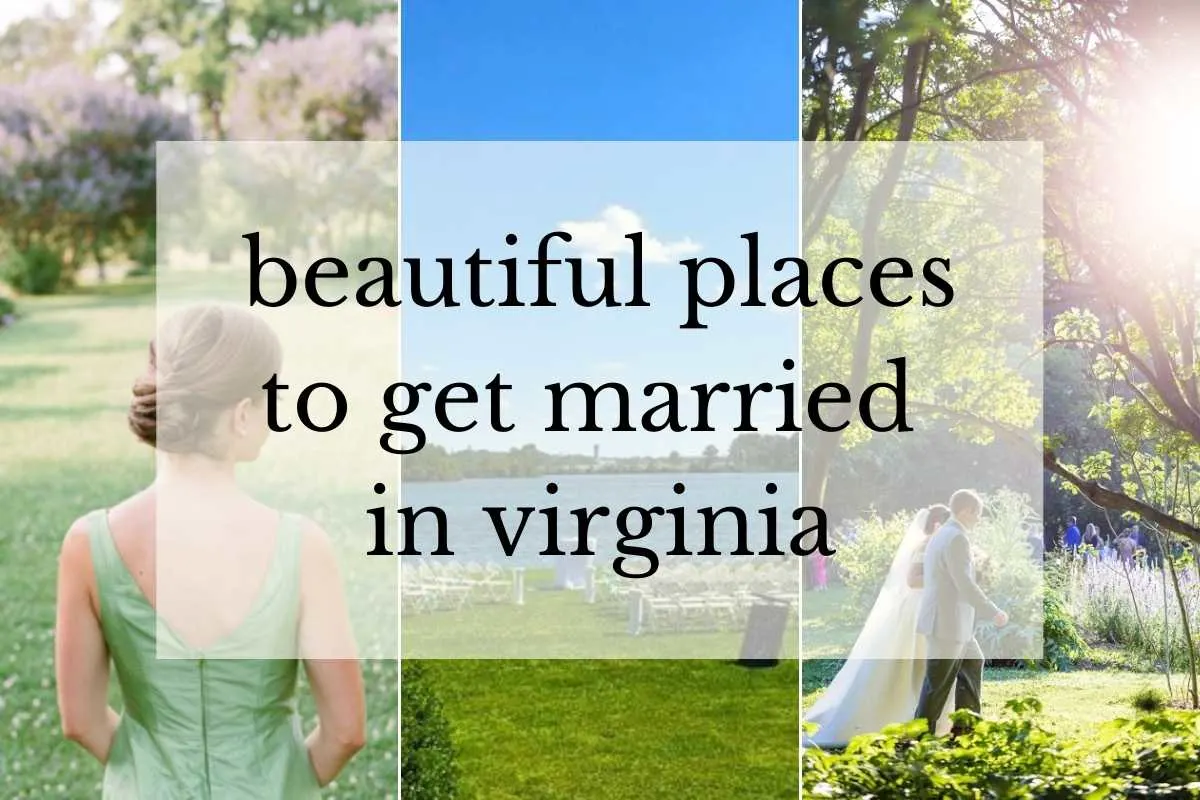 The best places to get married in Virginia
A few things to keep in mind: anything in the Northern Virginia area is easily accessible from the DC area, and west of DC is very easy to get to from Dulles Airport. Richmond also has a big airport that's convenient for out-of-town guests.
Some of the more remote locations will be harder to access (but also more affordable.). Be sure to see our list of the best Virginia vineyards, as many of them can accommodate smaller weddings.
Prepare yourself to be blown away by the sheer natural beauty of these locations. They are exquisite.
Early Mountain Vineyard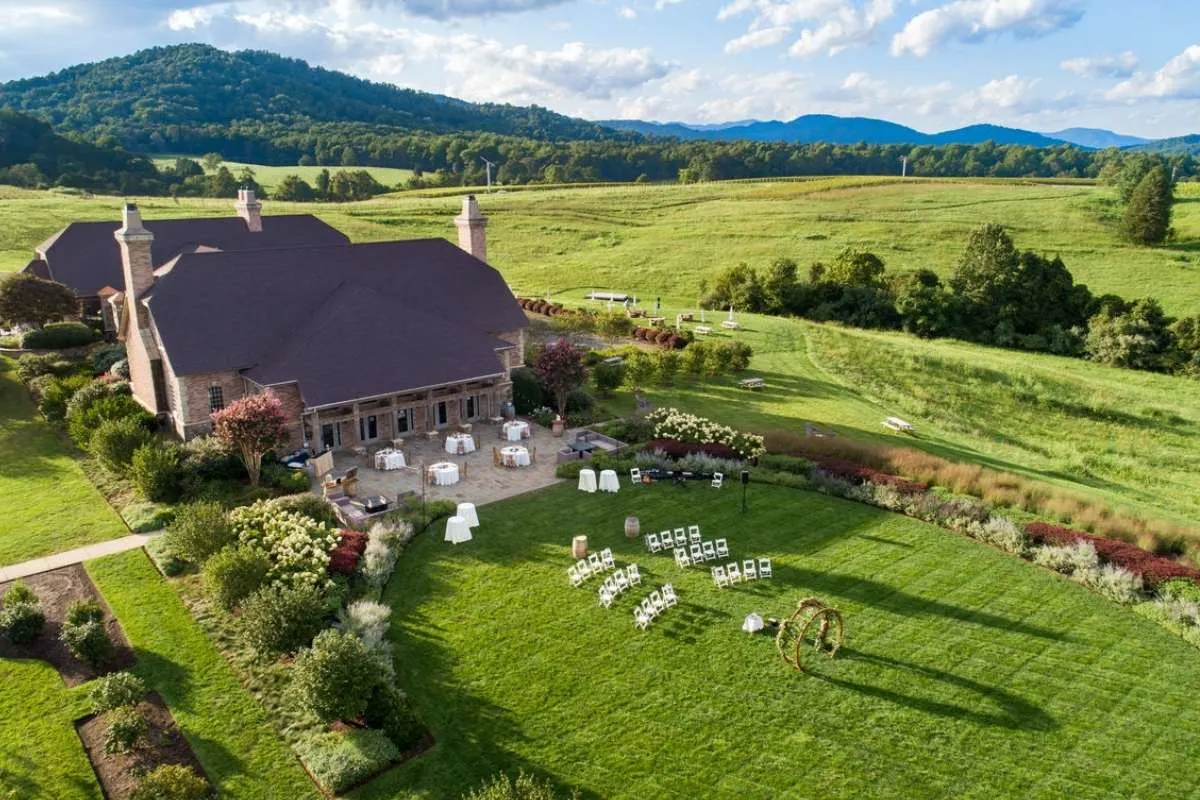 Early Mountain Vineyard is in Madison, Virginia in the heart of wine country. Their tasting room has the perfect spot for a reception that blends indoors and out. There is also a pavilion, as well as acres of picturesque countryside for photos.
They have a honeymoon cottage, plenty of delicious wine, and provide on-site catering as well.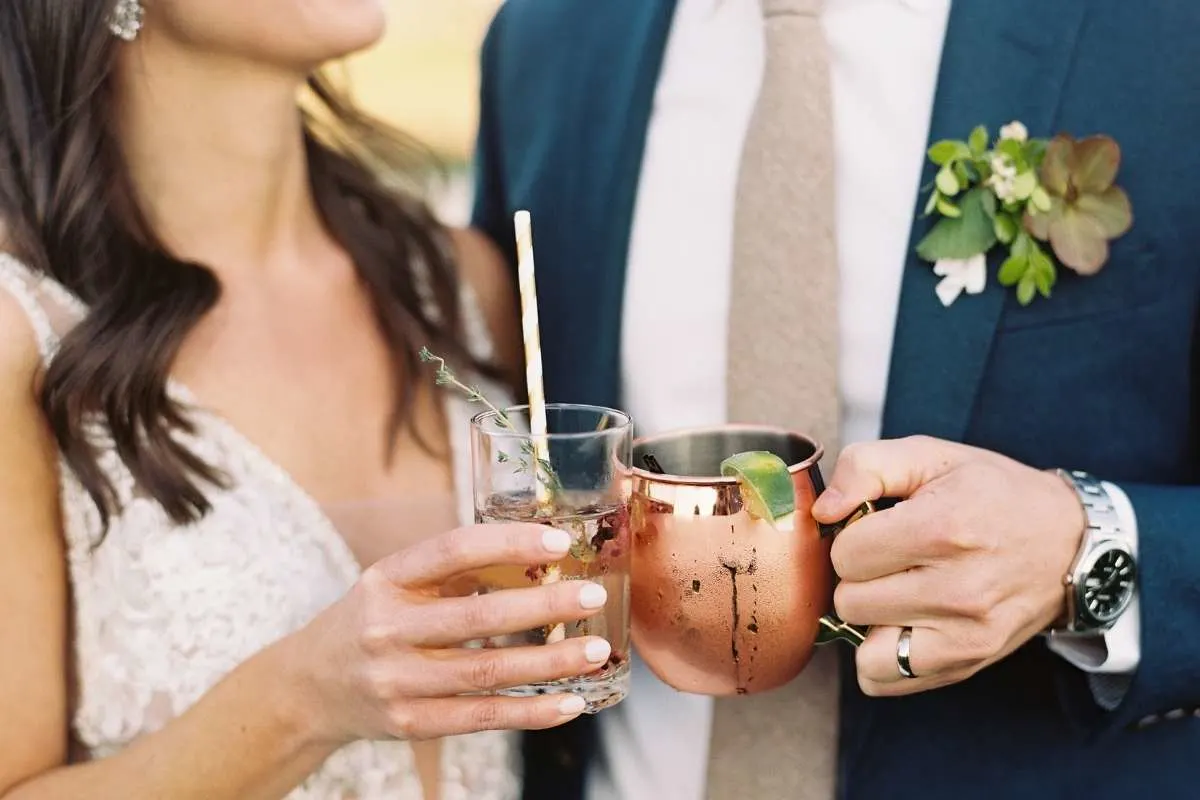 This is one of the most beautiful outdoor settings you will find.
Browse their information for brides here.
Verulam Farm
Verulam is situated on 500 beautiful acres in the center of Virginia's wine country, with views of the Blue Ridge Mountains. It feels like an unspoiled countryside setting, but it's only a few minutes from the heart of Charlottesville.
You can choose a rustic barn wedding, something in the formal gardens, or a cocktail party by the pool. Almost any style of wedding will work here.
One of the most beautiful locations on this list.
Find out more about their wedding services here.
Tuckahoe Plantation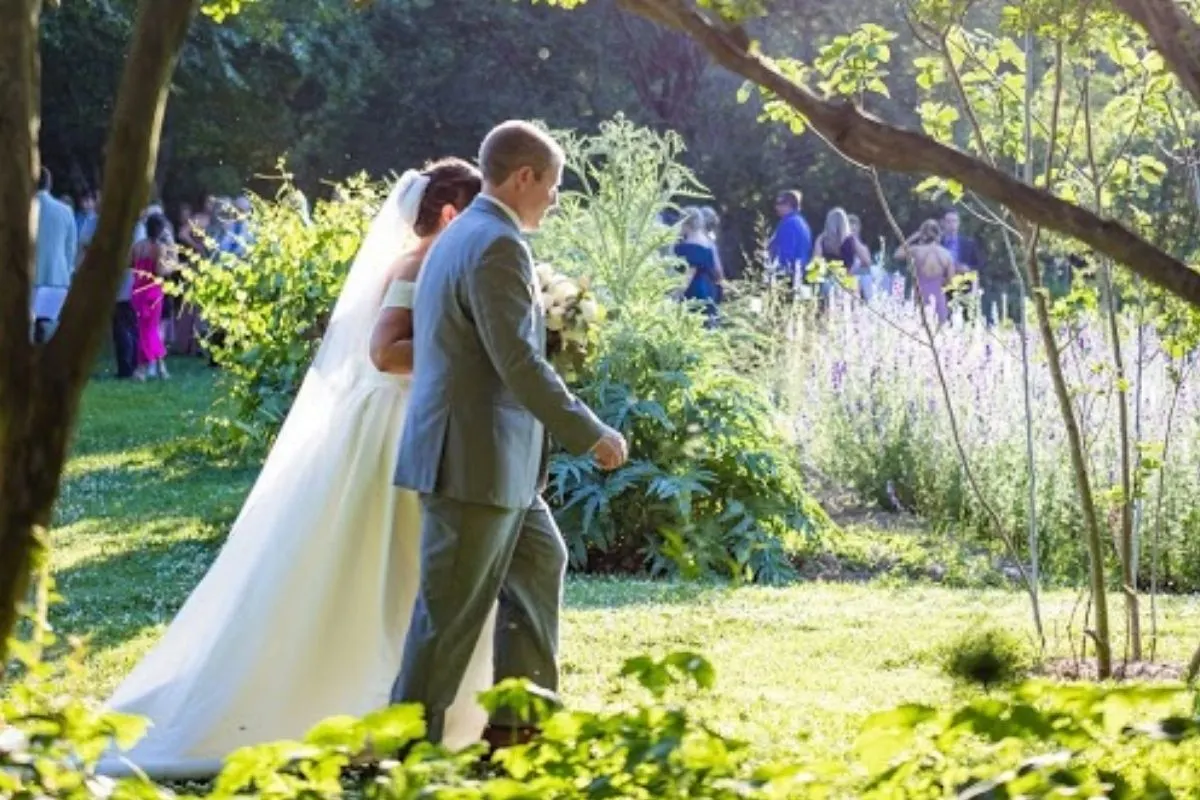 Tuckahoe Plantation is a stunning outdoor wedding venue located in Richmond, Virginia. The plantation has been in the same family for over 300 years and offers couples a unique opportunity to get married in a beautiful and historic setting. There are many outdoor spots here for both your ceremony and reception, including a gorgeous formal garden. (There is also a lovely indoor space that can be used in case of inclement weather.)
The 18th-century house and renovated stable are perfect locations to exchange your vows and celebrate with friends and family.
This is Thomas Jefferson's boyhood home, which adds some historic interest to your special day.
Read more about Tuckahoe here.
Inn at Blackstone
If you're looking for an all-in-one location where your guest can stay on-site, this wedding venue is a great choice.
The Inn at Blackstone is a stunning former college located in the heart of Virginia. The inn welcomes couples from all over to celebrate their milestone occasions on its picturesque grounds. Here, modern charm and quaint history are beautifully showcased in the inn's facilities and amenities.
The Inn at Blackstone is a luxury wedding venue that offers a variety of amenities for couples getting married in Virginia. In addition to comfortable, well-appointed sleeping quarters, a fully-stocked kitchen, and game room with pool table, the Inn features a welcoming wrap-around porch, large outdoor deck and patio areas, fire pit, hot tub and more.
They feature very luxurious suites for the bride and groom.
Wiseacre Estate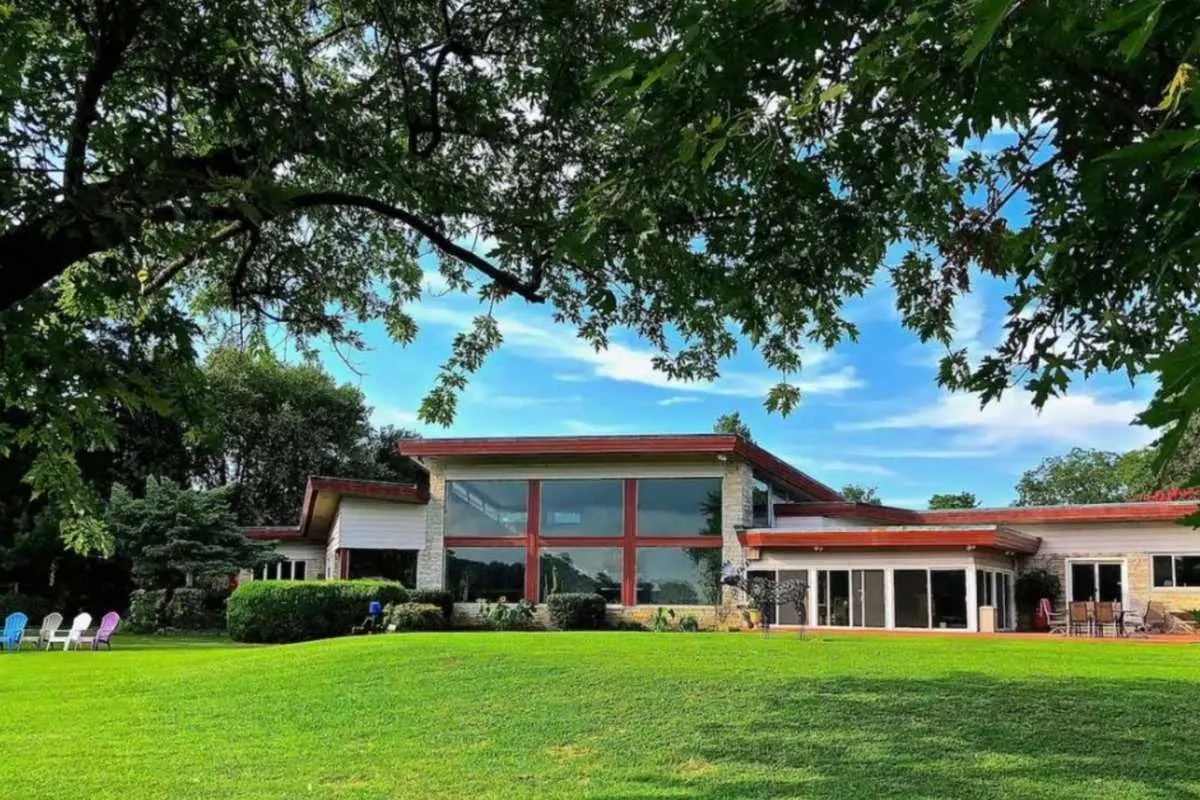 Tired of barns and vineyards? Wiseacre Estate is fresh, modern, and different.
This is a bright and beautiful waterfront location that was built for special occasions. You can have your rehearsal, ceremony, and reception all in one place. The venue offers 4,000 square feet of indoor space and 3 acres of private outdoor space. There are a variety of event spaces available at Wiseacre Estate, including the Grand Hall, the Garden Room, the Porch, and the Pavilion.
This is a fun and convenient wedding venue your guests will love.
See more pictures and find out more here.
Raspberry Plain Manor
Raspberry Plain Manor, near Leesburg Virginia and very convenient to Dulles airport, is a stunning venue for your wedding day.
It's a historic mansion surrounded by gorgeous fields and gently rolling hills.
If you're looking for gorgeous interiors, you can't beat this location. The home has antique hardwood floors, stunning chandeliers, and a majestic staircase perfect for bridal party photographs.
View their photo gallery and find more information here.
Oatlands Historic House and Gardens
Oatlands Historic House and Gardens is a historic wedding venue located in Loudoun County, Virginia. This venue has a rich history and offers couples a number of different options for their big day. There are indoor and outdoor spaces available, as well as a variety of ceremony and reception options.
Oatlands is an ideal wedding venue for couples looking for a classic and elegant setting, while staying conveniently in Northern Virginia. The 200-year-old site is a National Historic Landmark that has various spaces for hosting all types of events, from the lush gardens and Greek Revival mansion to the vintage greenhouse and carriage house.
You can tour Oatlands as a "normal" person and then reach out to them if you're interested in this Northern Virginia wedding venue.
Find out more, and reserve your tour, here.
Belle Garden Estate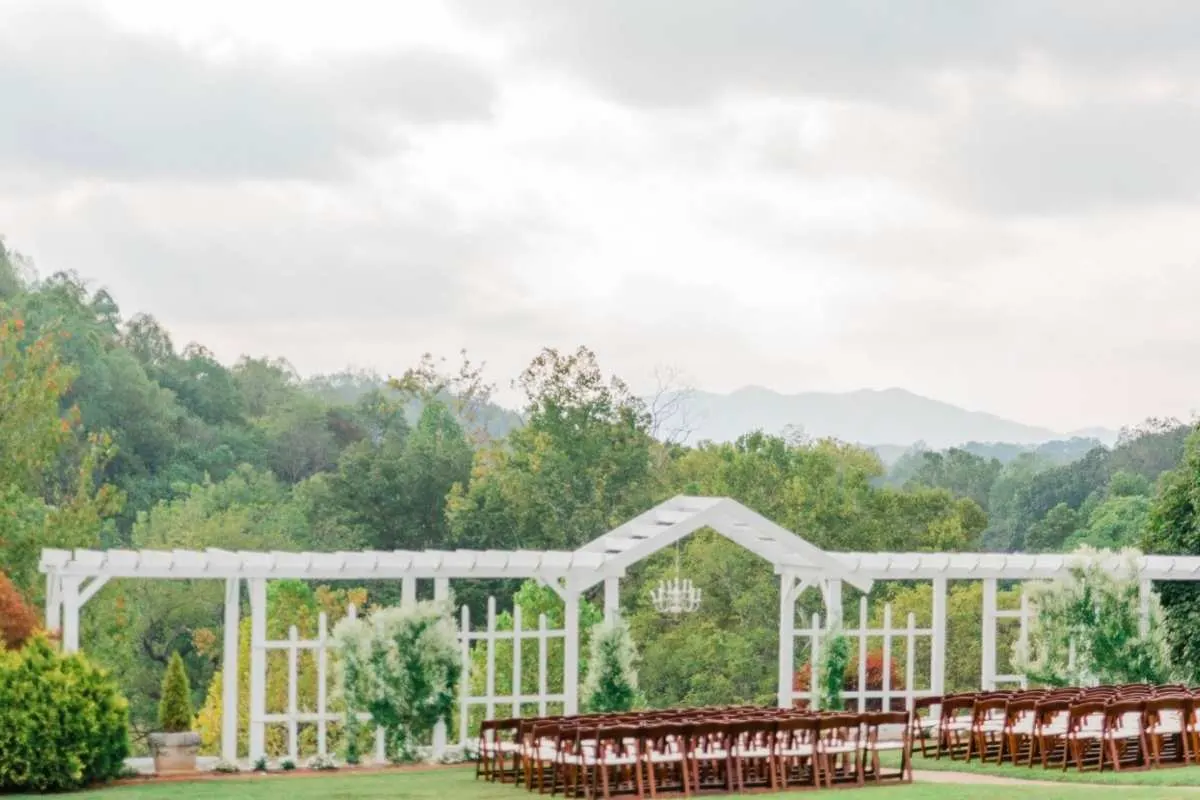 This gorgeous estate, near Roanoke in southwest Virginia, is a historic inn that's perfect for a dreamy wedding in the country. This historic manor house was built in the 18th century and is beautiful inside and out.
You can rent out the entire venue for your bridal party to spend the night, and choose from a few different places for outdoor ceremonies.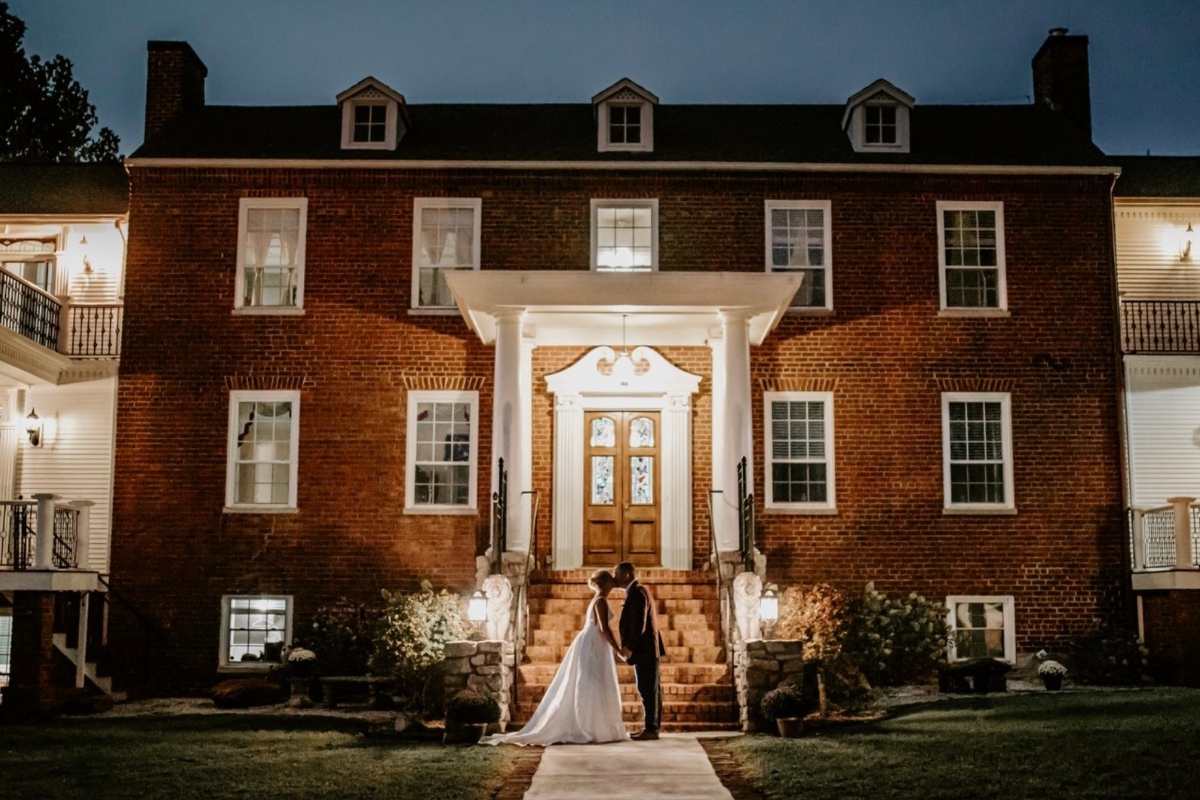 Compared to wedding venues in Northern Virginia, your money will go further here and you can have a gorgeous wedding at a more reasonable price.
Explore Belle Garden Estate here.
Stone Mountain Vineyards
Stone Mountain Vineyards is located at an altitude of 1,700 feet and offers stunning views of the Blue Ridge Mountains. If a breathtaking backdrop is your first priority, this vineyard should be at the top of your list.
Couples and their loved ones can celebrate their big day at Stone Mountain Vineyards. There is a large, open tasting room perfect for cocktail hour, as well as an outdoor terrace for wedding ceremonies.
The estate offers spectacular pastoral and mountain views, amazing sunsets, and beautiful old-world-style farm grounds.
Rixey Manor
This beautiful and historic manor house is near Culpeper VA, and does a great job of combining spacious and beautiful interiors with gorgeous outdoor views (not all venues do this well!)
This is a great choice for a central Virginia wedding ceremony and one of my favorite wedding venues overall. You can also host rehearsal dinners and bridal showers at this location (and they are beautiful!)
Their coordinators will put together a wedding weekend package for you that includes your
Find out more and browse their photo gallery here.
Castle Hill Cider
Castle Hill Cider is a wedding venue located in Keswick, Virginia. It has 600 acres of rolling countryside to set the mood for your wedding. The staff is incredibly accommodating and will work with you to make sure your day is perfect.
Castle Hill Cider is a rustic barn reception venue located in the heart of Virginia's wine country. The venue can hold up to 350 guests and offers a variety of indoor and outdoor spaces for ceremonies and receptions.
If you're picturing a barn venue with twinkling lights and rustic elegance, this is the wedding venue you want. The barn is 11,000 square feet witth floor to ceiling windows.
This wedding venue has one of the largest capacities, able to accommodate 350 guests.
Check out this event venue here.
Enjoy these wedding venues
If you're looking for a beautiful and historic venue for your wedding, Virginia has a number of stunning options to choose from. From Oatlands Plantation to Belle Garden Estate, these 14 locations offer something special for couples marrying in the Old Dominion. You can find picturesque vineyards, rustic barns, and elegant estates all throughout the state – each with their own unique charm and setting.
No matter what your style or budget is, there's a perfect Virginia wedding venue waiting for you. So start planning your big day and let these amazing locations take your breath away!