Kilmarnock is one of Virginia's best-kept secrets: a small-town feel with a water view, all within easy driving distance of DC. If you've never heard of it but you're ready to explore, we've got you covered! Here are some of the best things to do in Kilmarnock, Virginia
1. Town Centre Park
Town Centre Park is a great place to take the family! There's plenty to do, including playing games and exploring trails, watching shows in the amphitheater, and cooling off at the splash pad. The park also has a playground and batting cages. And if you need to get some shopping done, Sears and Applebee's are both right there in the park!
2. Kilmarnock Museum
Kilmarnock Museum in Virginia is a small town museum that is big on history. The museum tells the story of the area from the early days of settlement to the present day. The exhibits are well done and the staff is very knowledgeable.
Kilmarnock Museum is a great place to visit if you are interested in learning about the history of Kilmarnock and the surrounding area. The staff is very knowledgeable and the exhibits are well done. This is a great place to learn about the early days of settlement in the area and how the town has grown over the years.
The museum is open Monday through Saturday from 11:00am to 4:00pm and admission is free. The museum is located at 76 Main Street in Kilmarnock, Virginia. For more information, call (804) 296-0930 or visit their website.
3. Hughlett Point Natural Area Preserve
The Hughlett Point Natural Area Preserve is located 9 miles northeast of downtown Kilmarnock. This preserve offers a unique opportunity to experience the coastal plain ecosystem. The preserve consists of 1,068 acres (4.32 km2) of land and is home to a variety of plant and animal species.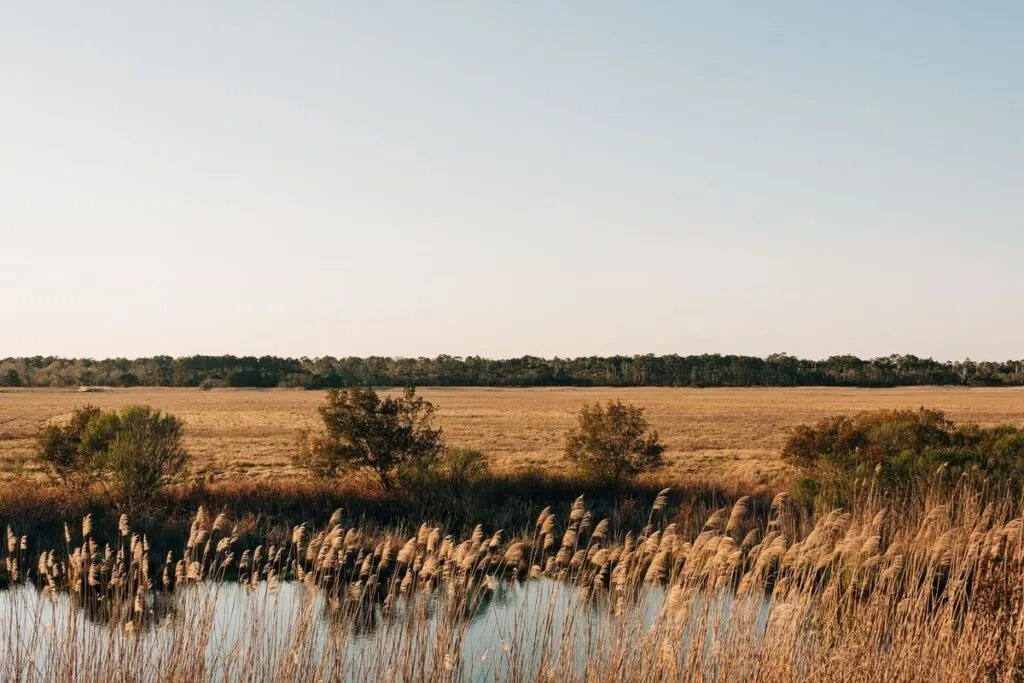 The boardwalk starts on the beach and leads through a pine forest and wetlands to a natural beach. There is initial beach access within less than ¼ mile from the parking lot, which offers a scenic spot for lunch, walk, or bird watching.They also offer a variety of educational programs and events throughout the year.
The preserve was established in order to protect the area's unique ecosystem. The preserve is home to many rare plant species, including the Virginia spiraea and the yellow fringed orchid. Hughlett Point is also an important stopover point for migrating birds. Over 200 different species of birds have been spotted at the preserve, including the American woodcock, the northern harrier, and the ruffed grouse.
4. Good Luck Cellars
If you're looking for a place to enjoy some great wine and good company, look no further than Good Luck Cellars in Kilmarnock, VA. This family-owned winery has been producing award-winning wines since 2004, and they show no signs of slowing down. With a focus on small-batch production and a commitment to using only the finest ingredients, Good Luck Cellars is a must-visit for any serious wine lover.
Not only do they have delicious wines available for tastings, but they also have a beautiful outdoor patio and lawn where you can relax and enjoy the company of friends. Plus, if you're feeling hungry, they also serve up some tasty Oyster Tacos!
No matter what your taste, you're sure to find a wine at Good Luck Cellars that you'll love. So next time you're in Kilmarnock, VA, be sure to stop by and see for yourself why this family-run winery is quickly becoming one of the area's most popular destinations.
5. Kilmarnock Farmers Market
Kilmarnock Farmers Market is a local market located in the town of Kilmarnock, Virginia. The market is open every Saturday from 8:00am to 1:00pm.
The Kilmarnock Farmers Market is a great place to shop for fresh, local food. Vendors also offer a variety of products, including fruits and vegetables, meat and cheese, flowers, and more.
The Kilmarnock Farmers Market is a great place to buy local and support your community. Make sure to stop by the next time you're in town!
6. Waterfowl Show
The Waterfowl Show is a major event that takes place every year in Kilmarnock, Virginia. The show attracts visitors from all over the country, and it has been considered a top 20 event in the Southeast for many years.
In addition to the main attraction, the waterfowl show, there are also many other events that take place during the weekend of the show. One such event is the preview gala on Friday evening. This gala is a major fundraiser for the town's fire department, and tickets cost $60 per person.
7. Rent a boat and Get Out on the Water
If you're looking for a fun way to spend a day on the water, consider renting a boat in Kilmarnock, VA. There are several companies that offer boat rentals, so you're sure to find one that's right for you. Whether you want to fish, swim, or just relax and enjoy the scenery, renting a boat is a great way to do it.
Before you rent a boat, make sure you have a valid driver's license and liability insurance. You'll also need to decide how many people will be joining you on your trip. Most boats can accommodate up to four people, but some may have more capacity.
Once you've chosen a rental company and made your reservation, all that's left to do is have fun! Kilmarnock is a beautiful place to spend time on the water, so make the most of it.
8. Spend a relaxing Night by the Shore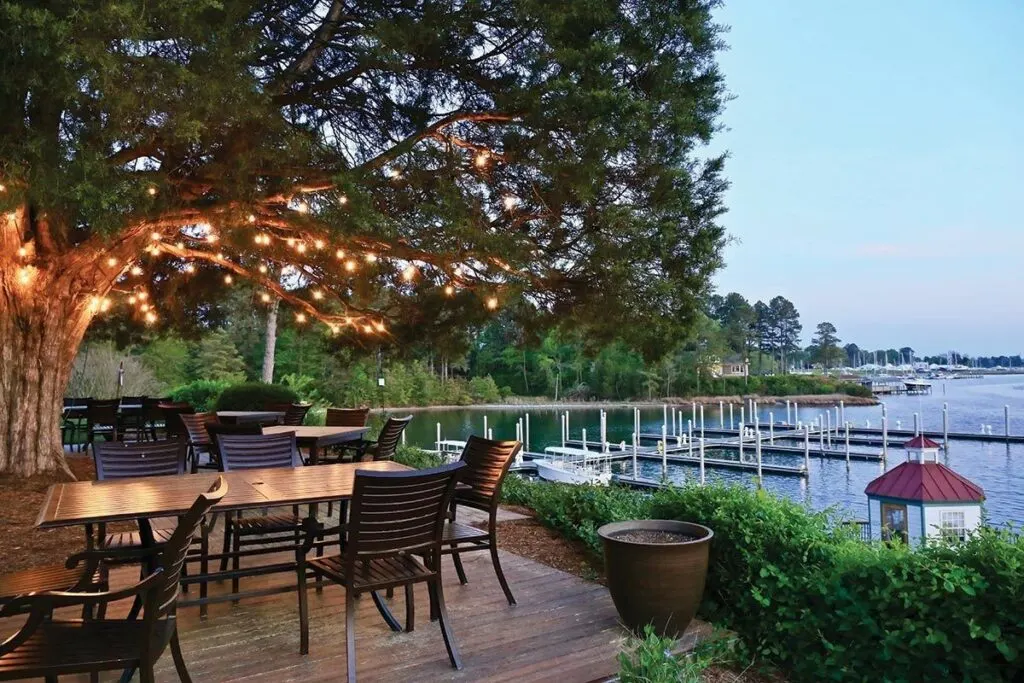 Kilmarnock is home to several B8B establishments. These inns offer travelers a unique experience, with beautiful views of the Rappahannock River and the Chesapeake Bay. Guests can enjoy a variety of activities while staying at one of these inns, including fishing, swimming, kayaking, and canoeing.
There are also several restaurants and shops within walking distance of most of the inns. Kilmarnock is a great place to stay if you are looking for a unique and relaxing vacation.
9. Explore boutiques in downtown Kilmarnock
If you're looking for a charming small town to explore, head to Kilmarnock, Virginia. This historic town is home to boutiques, art galleries, and restaurants that will make your day trip memorable.
Start your day by browsing the shops in downtown Kilmarnock. You'll find everything from clothing and jewelry stores to gift shops and art galleries.
In the afternoon, take a walk down East Church Street to visit the Kilmarnock Inn. This historic hotel offers beautiful rooms and suites as well as an inviting bar and restaurant. Make sure to ask about group rates if you're traveling with friends or family!
Finally, end your day by taking a stroll down Main Street. You'll find plenty of charming boutiques here that are perfect for finding unique gifts or souvenirs.
10. Grab a bite at Northern Neck Burger
If you are ever in the Kilmarnock area and are looking for a delicious burger, be sure to check out the Northern Neck Burger Company. It is a great place to grab a bite when you're in the area. They offer delicious burgers, fries, and shakes.
The burgers here are some of the best around, and they use local ingredients to make them even tastier. Trust us; you won't be disappointed!
The atmosphere is fun and relaxed, and the staff is friendly and welcoming. And the best part is that they're open late – perfect if you want something tasty after a night out on the town.
There are plenty of things to do in Kilmarnock, Virginia. You can explore the town's charming boutiques, visit the historic Reedville, or learn about unique preservation at Francis Lightfoot Lee's Menokin. No matter what you're interested in, you're sure to find something to do in this charming Virginia town.
You'll also love