If you have driven by the tall brick tower on I-77, you probably thought it was a defense tower for a skirmish in the Virginia Mountains. But it wasn't!
Read on to hear the fascinating details about Shot Tower State Park and why you want to make a quick stop to this historic destination.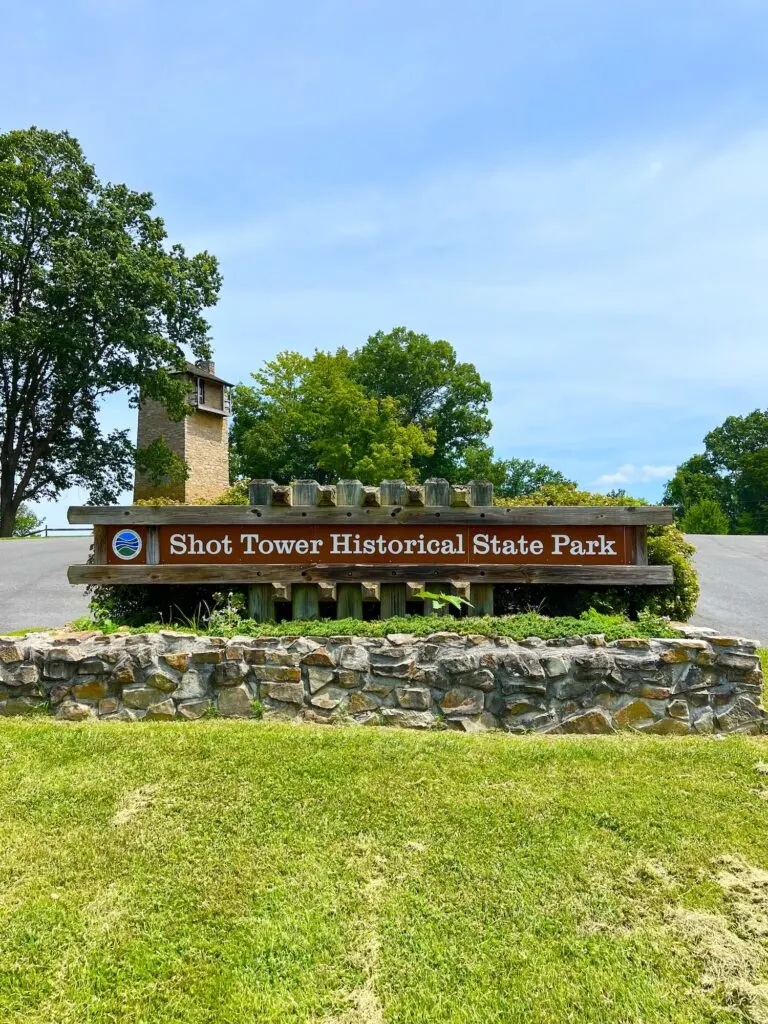 What is Shot Tower State Park?
Shot Tower State Park preserves the Jackson Ferry Shot Tower which manufactured lead shot for more than 30 years. It was the first factory to mass-produce ammunition shot in America.
The state park is about 10 acres large, and is located at a trailhead onto the New River Trail.
The Shot Tower was created by Thomas Jackson, an English immigrant that was hired by Moses Austin who was looking for people to work with lead and mining.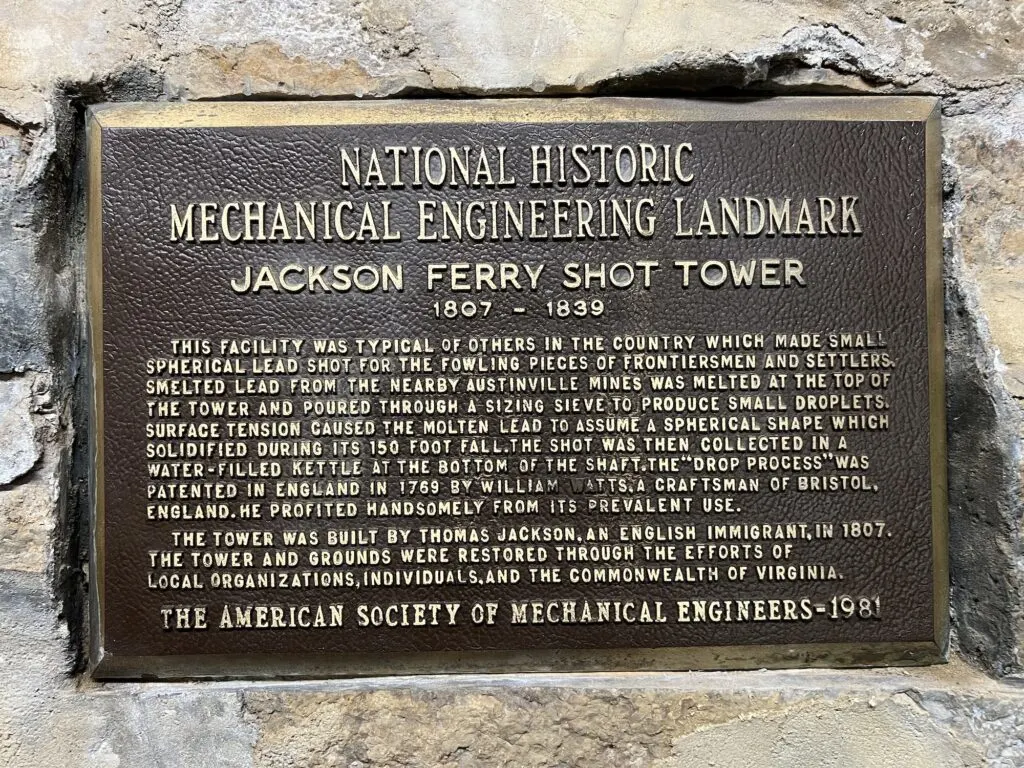 Jackson brought the trade secret of "drop shot" from England. The unique process of making drop shot had been perfected by Englishman William Watts of Bristol. It consisted of pouring melted lead through a sieve of very small holes at the top of the tower. As the lead droplets fell down the shaft, they became round pellets and dropped into a large bucket of water at the base of the tower to be collected.
The unique tower was built over five years, with 75 feet underground and a 75-foot tower above ground. It was completed in 1807.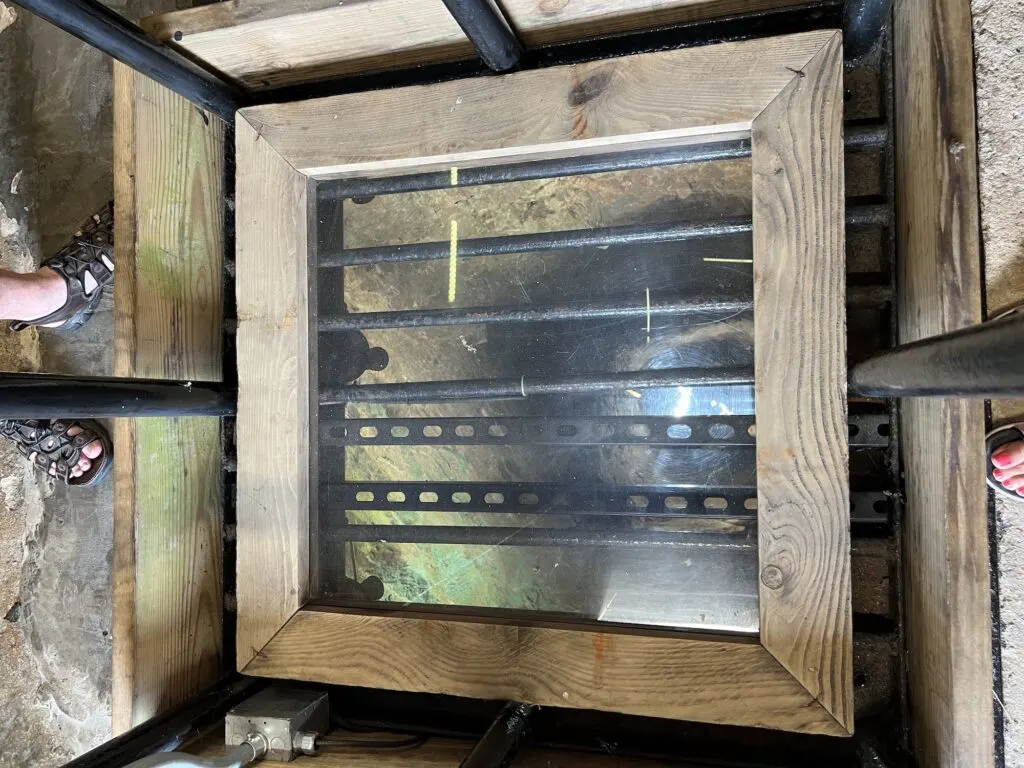 The small shot produced was privately used for shotguns and killing wildlife. It was not big enough for large guns or to use against humans.
The Shot Tower operated until 1839.
Where is Shot Tower State Park?
Shot Tower State Park is located south of Wytheville along I-77 in Austinville, VA.
Shot Tower Historical State Park is managed as a part of the New River Trail State Park.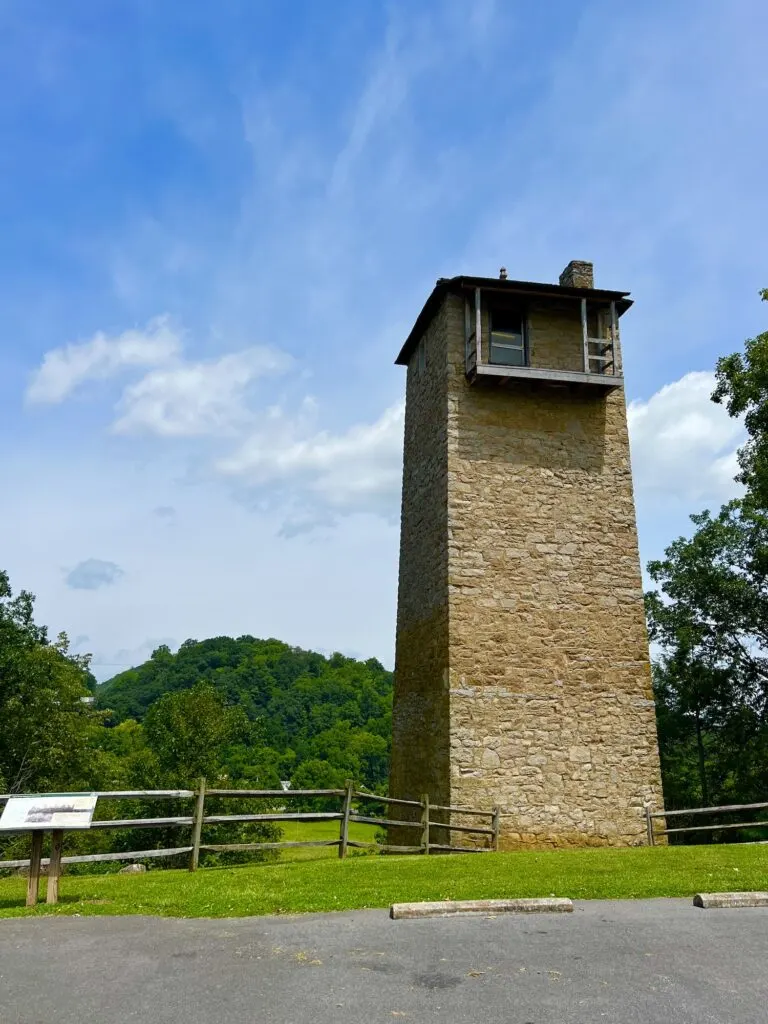 What Is There to Do at Shot Tower Historical State Park?
Visitors can walk down the ramp to the platform at the base of the tower. From the deck, you can see a beautiful view over the New River and the highway in the distance. The grounds are open year-round from dawn to dusk.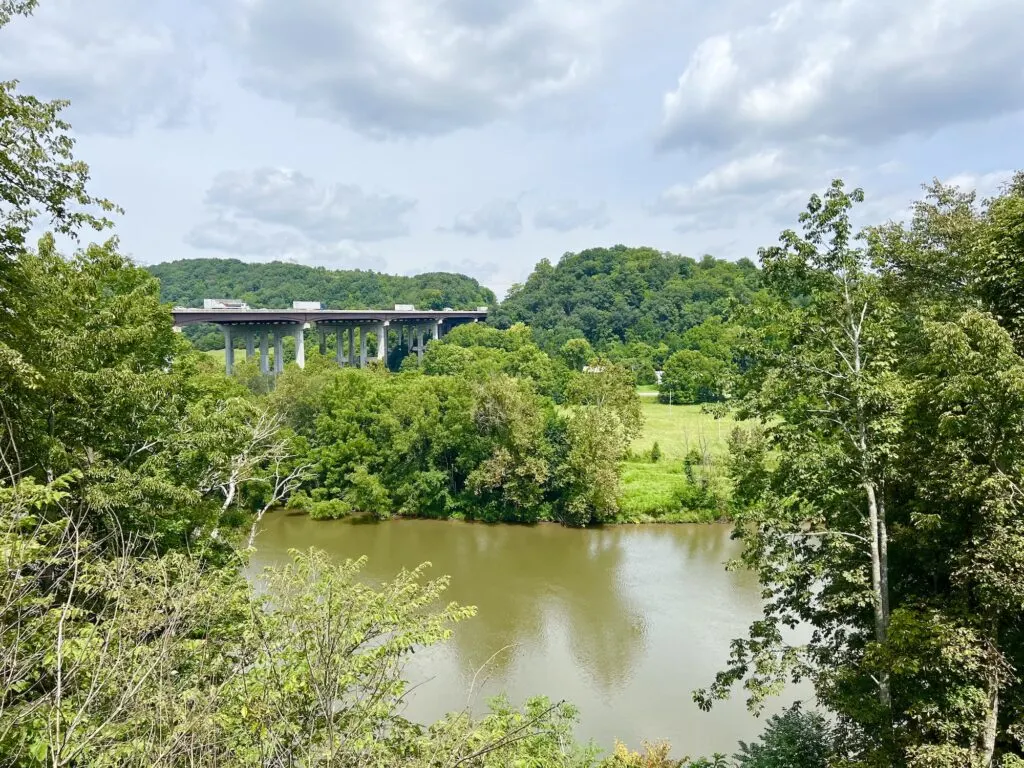 When the building is open in the Summer (Friday-Sunday), you may enter the tower and look down the 75-foot shaft in the rock below.
You may also climb the stairs 75-feet to get to the top of the tower and see the views from above.
A small display of photos and lead shot is located inside the tower.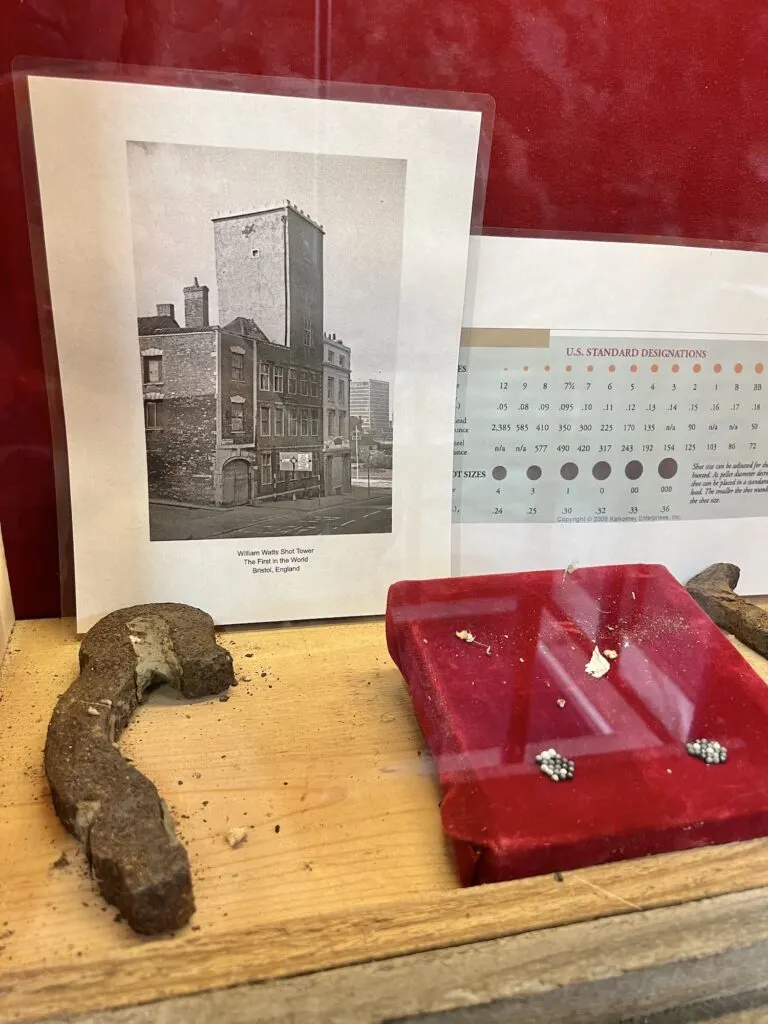 Picnic tables are found on property, as well as an entrance to the New River Trail.
Is There An Admission Fee?
There is no admission fee into the tower, however the parking lot does state that it has a parking fee of $7 or more, depending on the size of your vehicle.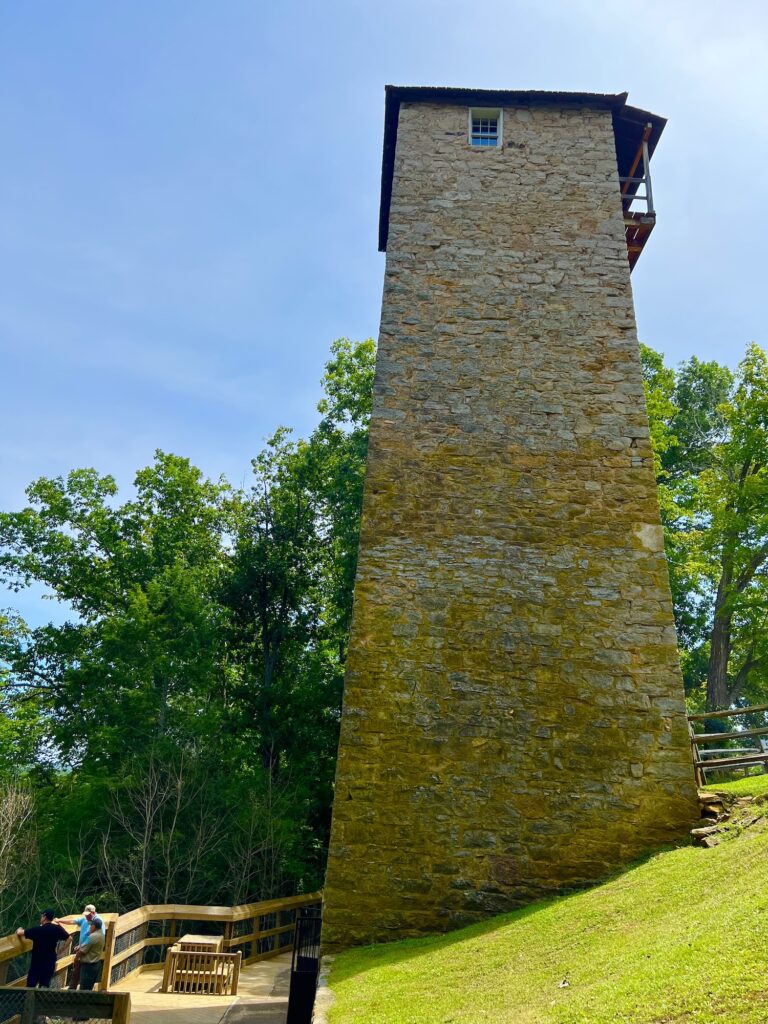 This parking fee is self-payed in a drop box. We didn't see anyone paying the fee to enter the tower.