Richmond has some of the best restaurants in Virginia. From classic Southern dishes to Italian food and everything in between, Richmond has something to offer everyone. If you're looking for a delicious meal, check out one of these local favorites.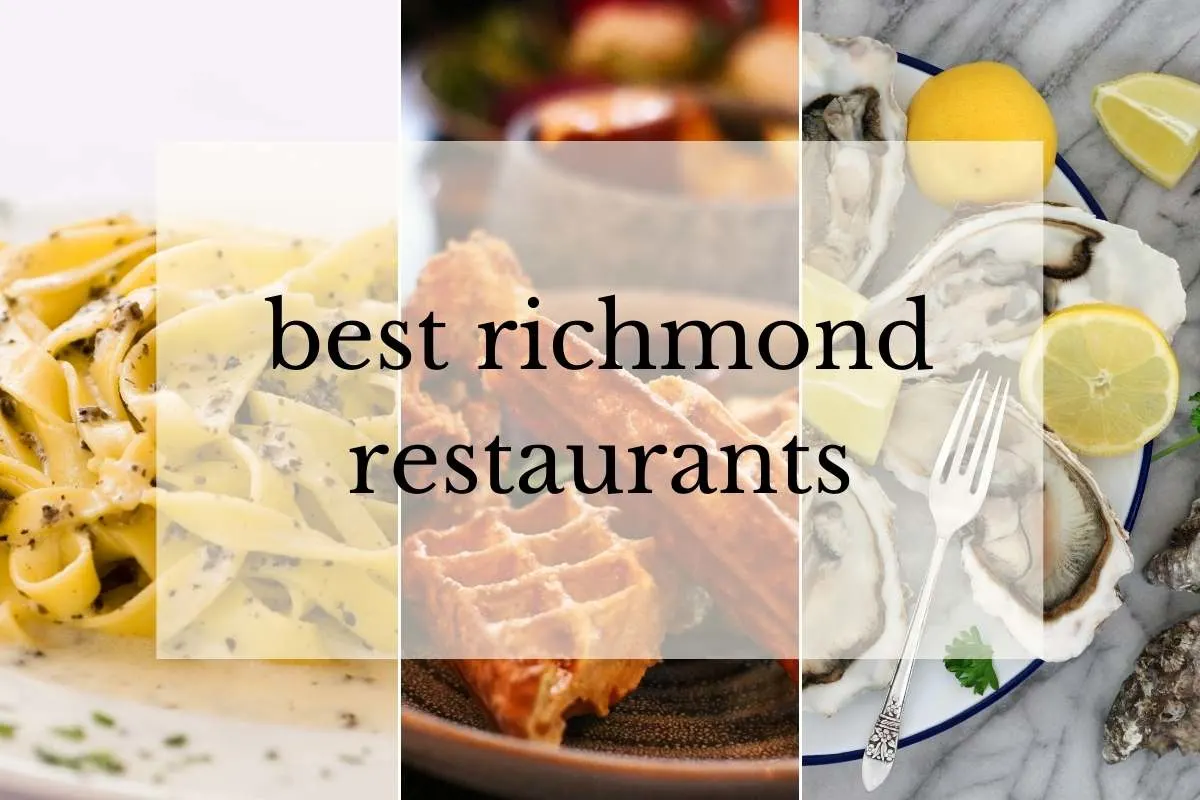 The best restaurants in Richmond
This is an up-and-coming town with a quickly changing food scene. These are our favorites, but new restaurants are always opening in this city. Walking around the Fan district (especially Carytown) will always. be a good bet if you're looking to check out what's new. Nearby you'll find Bev's Ice Cream, one of the best ice cream parlors in Virginia.
1. Latitude Seafood Co.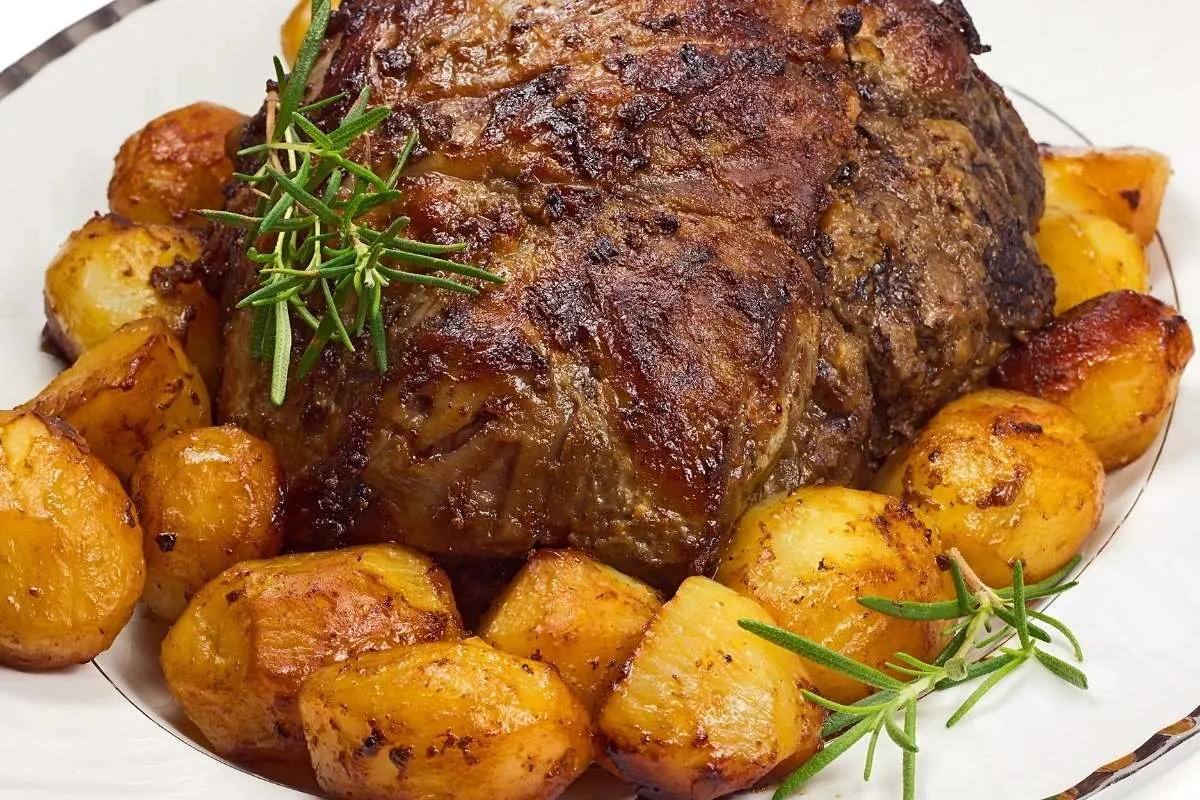 Latitude Seafood Co. is a top pick for seafood in Richmond. They offer daily specials as well as happy hour deals, making it a great spot to enjoy fresh seafood.
Latitude Seafood Co. is a Richmond favorite for seafood lovers. The restaurant offers fresh fish that is delivered daily, as well as seafood pasta made to order with mixed seafood and octopus in a simple red sauce enriched with squid, mussels, clams, shrimp and fresh fish. Latitude also serves up delicious fish tacos made to order with crab cakes served up on fresh tortillas.
They have a few locations, with each receiving daily seafood deliveries.
We love to come here on Thursdays when they have $5 martinis!
2. Penny Lane
Penny Lane Pub is a restaurant located in Richmond, Virginia. The pub serves authentic English food and has been featured in several magazines and online publications. The menu includes items such as shepherd's pie, bangers and mash, and fish and chips.
The restaurant is reminiscent of an English lane with a warm and welcoming atmosphere. The prices are very reasonable, and the portions are large.
I've only ever ordered the fish and chips here, and it's delicious. We love it here for the cozy atmosphere most of all.
3. Blue Atlas Restaurant
Blue Atlas Restaurant is a restaurant that is located in the Fulton Hill neighborhood. The restaurant is housed in a historic schoolhouse and serves Southern cuisine with a modern twist.
The Blue Atlas Restaurant offers a variety of breakfast and lunch items, all served counter-service style in the Market. The food is classic but elevated and delicious. You can expect to find dishes such as salmon Benedict, lobster bisque, and filet mignon. They serve food from different regions but it's all done welll.
4. Boathouse at Rockett's Landing
Boathouse at Rockett's Landing is a popular choice for riverside dining in Richmond. The restaurant overlooks the James River and offers a beautiful view. Food here is fresh, local seafood and American fare.
If you want to experience Richmond like a local, then the Boathouse at Rockett's Landing is the place for you. The best time to eat here is on a beautiful Sunday for their iconic Sunday Brunch. You can enjoy the waterfront while you have a Southern brunch and drink a cocktail or two.
Our favorites here are the jalapeno hush puppies (amazing!) and the fried chicken sandwich. Absolutely one of the top Richmond brunch spots!
5. Joe's Inn
Joe's Inn is a Richmond staple and has been around for over 60 years. It has been named one of the top 100 "legend and landmark restaurants in America." The food is good and the locals swear by it. If you're looking for a good, home-cooked meal, Joe's Inn is the place to go.
The menu feels sort of Greek/ Italian inspired, but there's plenty of American food too. We love their sandwiches here, and it's the perfect spot for a cozy lunch.
6. 23rd and Main Kitchen & Taproom
23rd and Main is a Gastropub in Richmond, VA that serves up American cuisine. The main kitchen is the "regular" dining room and the taproom (our favorite) is more of a lounge.
The menu is extensive and has something for everyone. Whether you are looking for a hearty meal or just a snack, 23rd and Main will not disappoint.
Some top choices for meals include the Freebird Chicken Sandwich, Brisket Tacos, and their scrumptious Porky Fig Pizza. Our very favorites are the pizza (any of them) and the amazing fried pickles.
They also have VERY good sangria.
7. Stella's
Stella's is a Greek spot that's probably our top pick.
The restaurant was opened in 1983 by Stella Dikos and serves rustic and modern Greek cuisine.
Everything at Stella's is homemade and handmade, including some of the prepared items you can buy at Stella's Grocery across the street.
The menu is divided into "meze" – small plates/appetizers – and "comfort" – entrees; it allows you to choose the type of meal you're in the mood for.
The atmosphere is quaint and romantic, perfect for date night or any other occasion.
You have to try the crab cakes, anything with the hummus, and my husband's favorite, the leg of lamb.
10. Rappahannock Oyster Co.
Rappahannock Oyster Co. offers fresh, locally grown oysters from the Chesapeake Bay. They have a variety of seafood items on their menu and are a popular spot for locals and tourists alike.
My husband finds this place to be a bit weird and stuck up, but I actually love it here. We hate oysters but their fish and other choices and really fresh and delicious. If you don't like seafood, this is not the place for you.
11. Edo's Squid
Edo's Squid is an Italian restaurant located near Virginia Commonwealth University and the Institute for Contemporary Art. It offers a variety of classic Italian dishes, including pizza, pasta, and seafood. The restaurant is a popular spot for students and locals alike. It's well-priced and a great place to go with friends.
The menu is pretty extensive and has something for everyone. Our favorite thing to get here is the squid ink fettuccine, which is a must-try. The carbonara is also very good. Oh, and be sure to get a nice big square of the tiramisu.
12. Millie's Diner
Millie's Diner is a local favorite in Richmond. The diner is known for its "messes," which are dishes that include eggs, bacon or sausage, and potatoes topped with melted cheese. The diner also has a wide variety of other breakfast and lunch options.
This is a great spot for breakfast or brunch. The line can be long on weekends, but it's definitely worth the wait. The food is delicious and reasonably priced.
Richmond has a lot of great restaurants to offer. From seafood-centric options like the Boathouse at Rockett's Landing and Rappahannock Oyster Co., to American fare like Joe's Inn (a Richmond staple), you're sure to find something that suits your tastes.